Has a nice ring to it, doesn't it? Maybe it will stick!
By entering a long route into Google Maps, Jen calculated that we have 31 hours of driving time left to visit the places and people on our list and end out in Northern Europe so that we can cross into the UK. With only about 30 days left for us in the Schengen Visa zone, we need to drive an hour per day to make it out on time. With that in mind, and knowing that we'll want to spend multiple days in some places, we decided to limit our time in Spain.
Our first stop was Seville, where we arrived at the beginning of Semana Santa. The Catholic Holy week is probably the year's most important holiday in that city and is celebrated with multiple parades carrying religious statues, artifacts, and relics, all converging on the city's enormous central cathedral. As we wandered around town on Saturday and Sunday, we noticed many closed streets and folding chairs set up to view the festivities. You could tell the people coming to participate by their formal attire.
We didn't brave the crowds to get the full experience, but if you're curious as to what it's like, Rick Steves has a great video on the subject: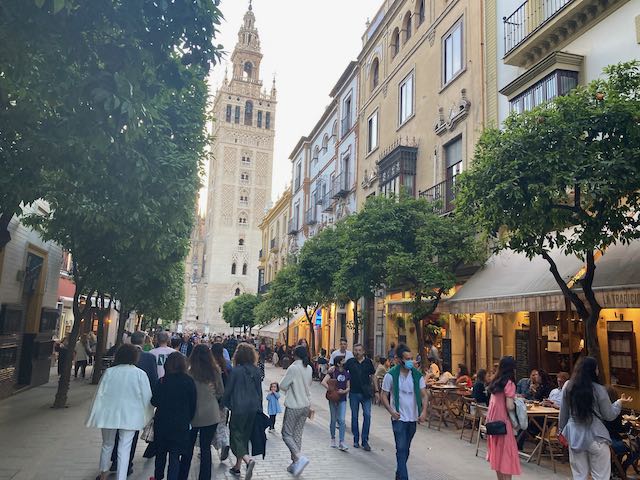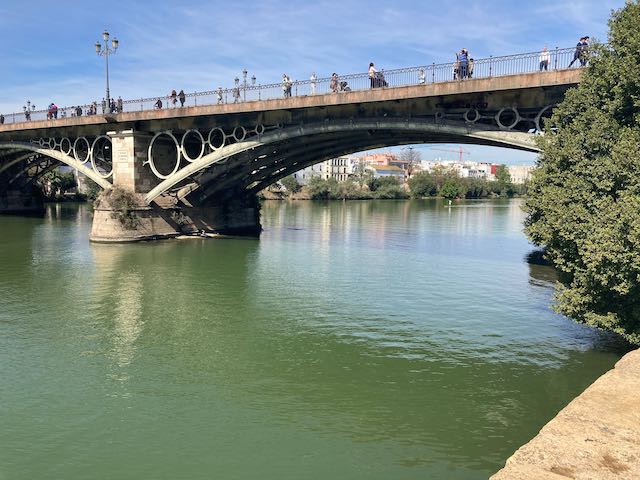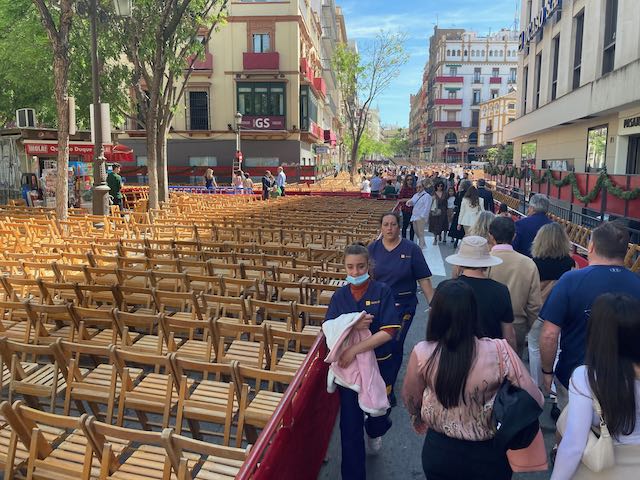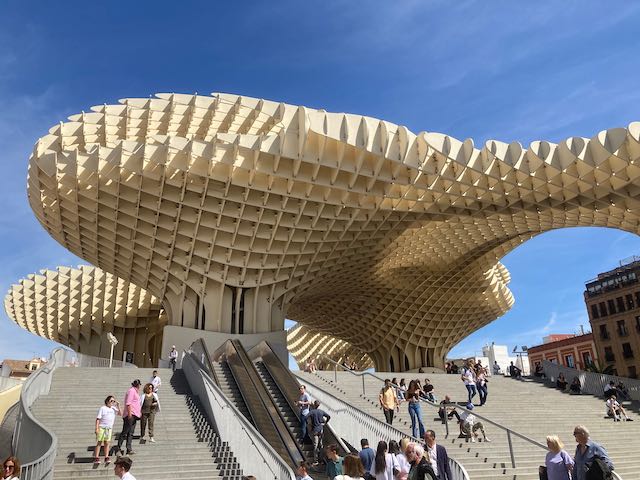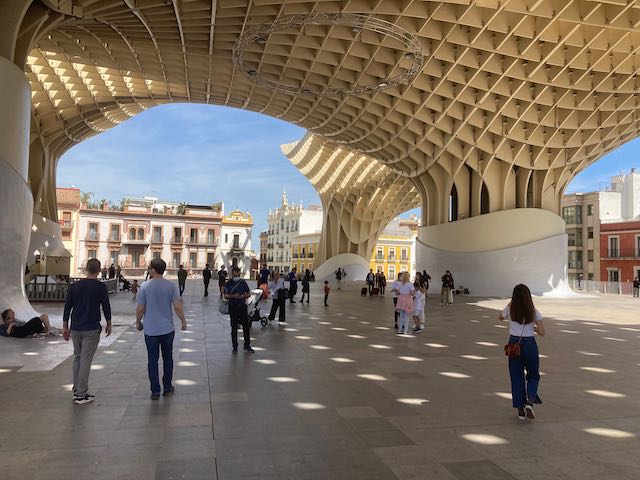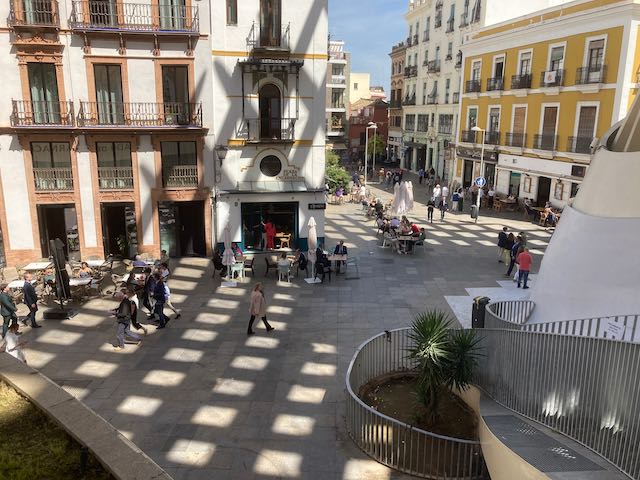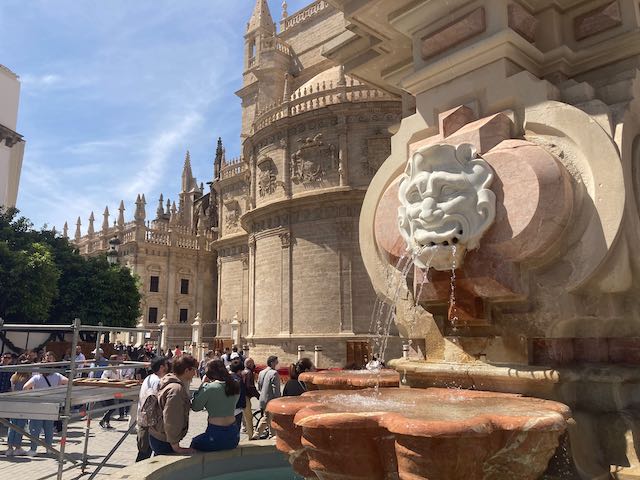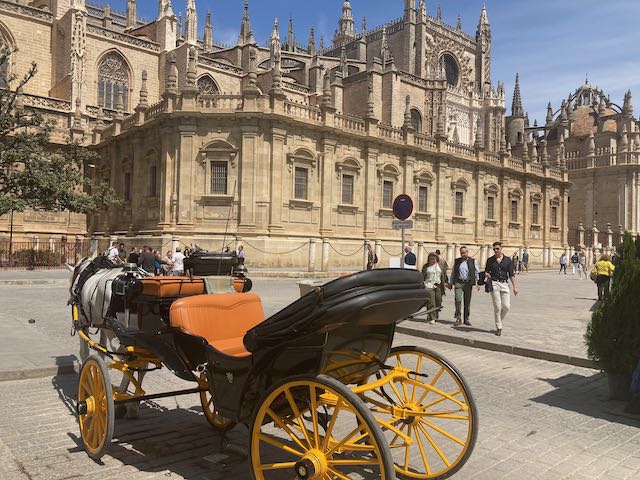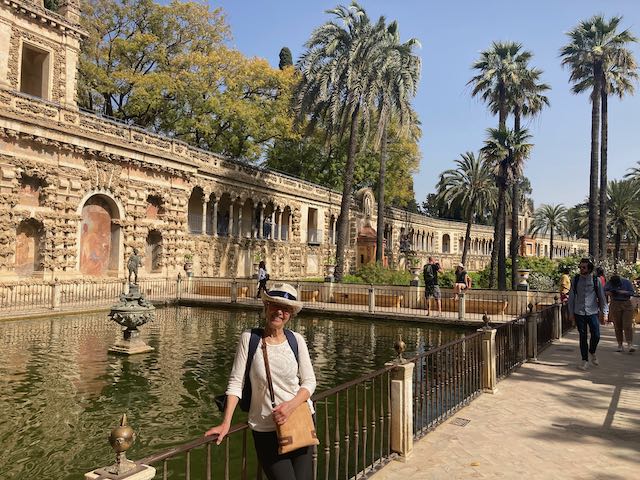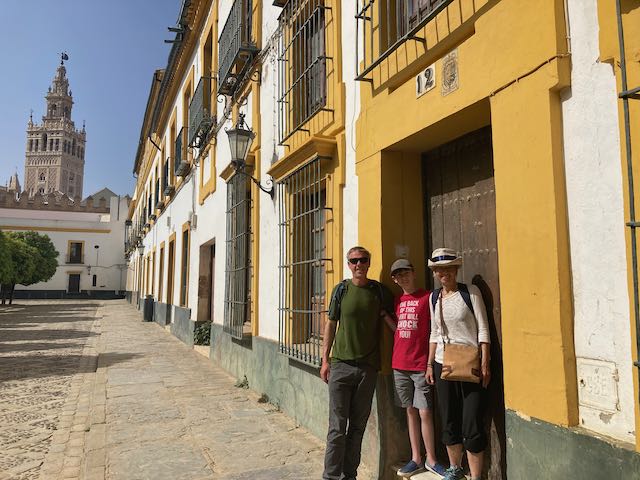 We made a long day's drive across Spain toward Valencia on the Mediterranean coast from Seville. The first part of the drive featured endless yellow rapeseed fields that eventually gave way to endless olive groves. We saw tanker trucks laden with olive oil, giant production facilities, and a gas station we stopped at with 5-liter cans of olive oil for sale. A quick google search turns up that Spain produces around 44% of the world's olive oil — twice as much as Italy. That amounts to about 400 tonnes annually — which is apparently enough to fill 400 Olympic-sized swimming pools. After a long drive, we finally left the agricultural plains and stopped in a national park for the night.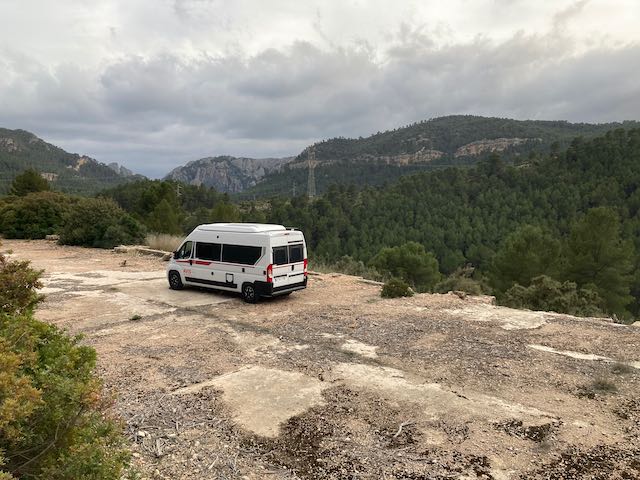 We traded Seville's warm sunshine for cool, rainy weather in Valencia. There we visited the science museum in the amazing Arts and Technology Center. A highlight of the stop was the Foucault Pendulum, the first Earth-based experiment proving that the Earth rotates on its axis and settling the Earth-centered vs. Sun-centered solar system argument.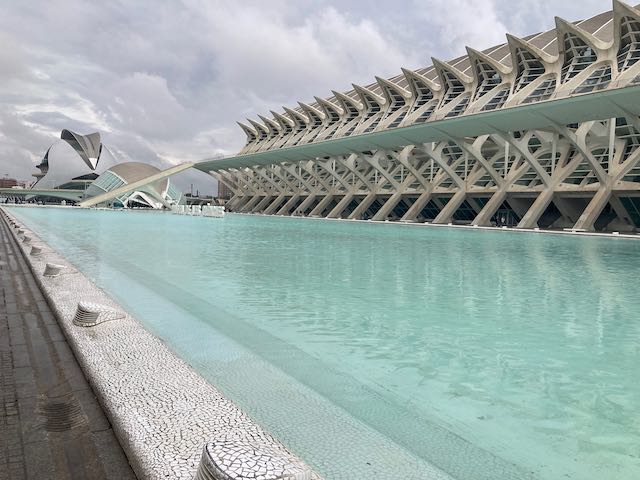 All that science made us hungry, so we skipped the burgers and pizza in the museum cafeteria in favor of paella at a local restaurant.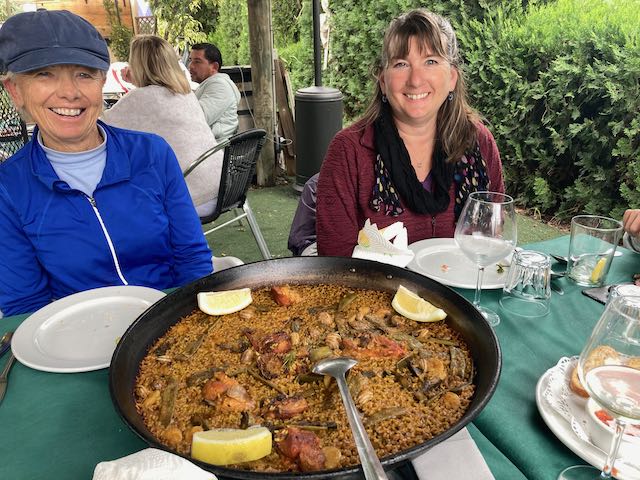 One of Quinn's goals for this trip has been to visit the Airbus facility in Toulouse, France. We typically have a hard time planning things more than a few days in advance, and by the time we got around to booking tickets, we discovered that the next available tour in English wouldn't be for several days. With our Schengen time running out, we thought we wouldn't have the time to spare. In a stroke of luck, Jen discovered that the tiny country of Andorra, which sits between France and Spain atop the Pyrenees mountains, is not a part of the Schengen Zone. After a quick discussion, we decided that we could still do the tour in Toulouse if we spent a few days there. Leaving Valencia, we headed to Andorra.
Most people who travel through Andorra don't stop to have their passports stamped, and I'm sure we didn't make many friends among the twenty cars we delayed when we stopped. However, we had to get proof that we had left the Schengen zone!
Andorra is a duty-free zone. Its narrow valleys are packed with petrol stations and shopping malls, and it's where Europe goes to stock up on tax-free goods. Being in the mountains, it's also a ski destination, and up higher, it felt like the Vail Valley. Despite the elevation, we enjoyed three days of warm, sunny weather. I rented a bike and went for a much-needed ride, climbing a steep, switchback road up the mountains during a four-hour ride. We got some hiking in, too but couldn't get very high because of the lingering snow.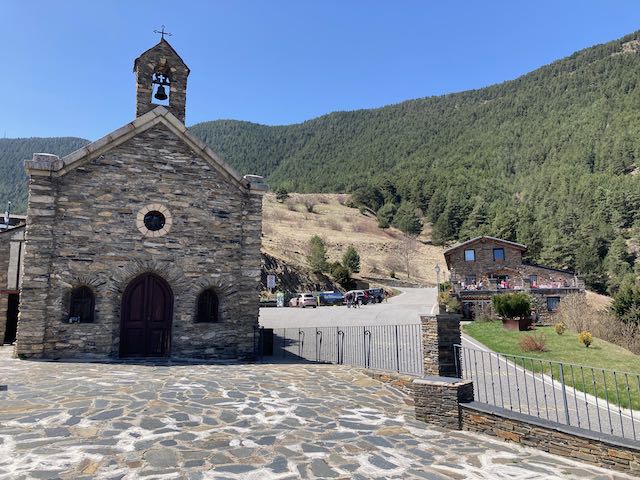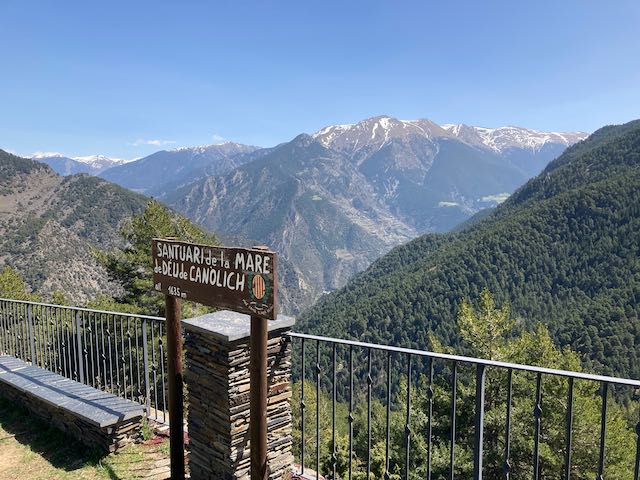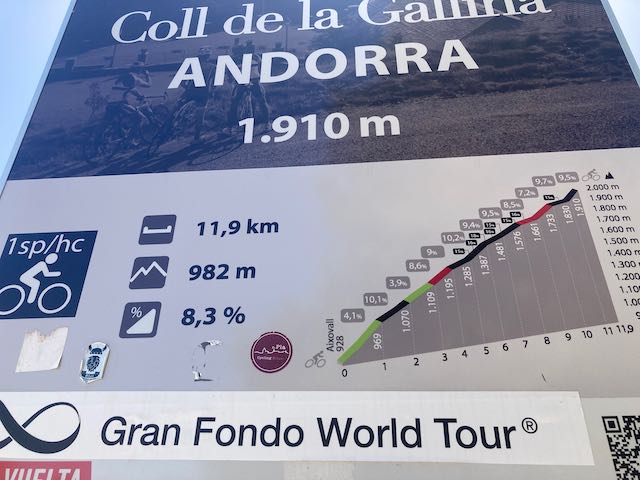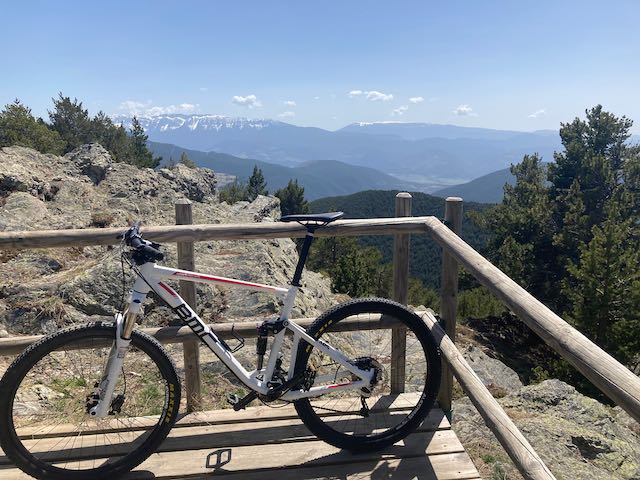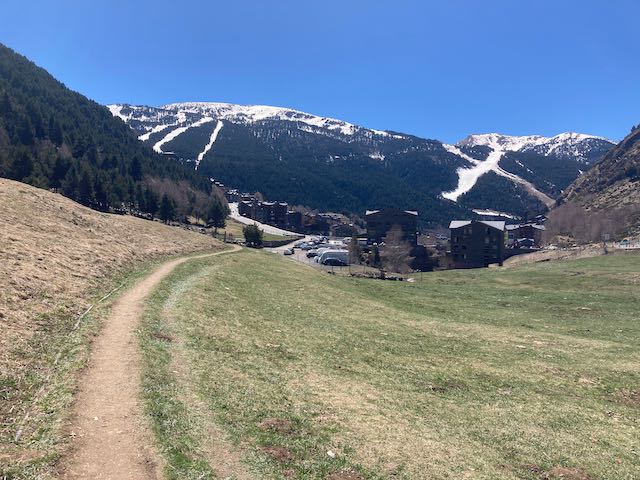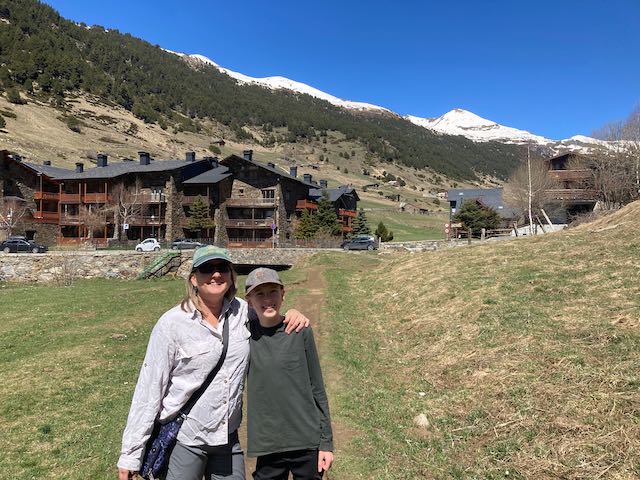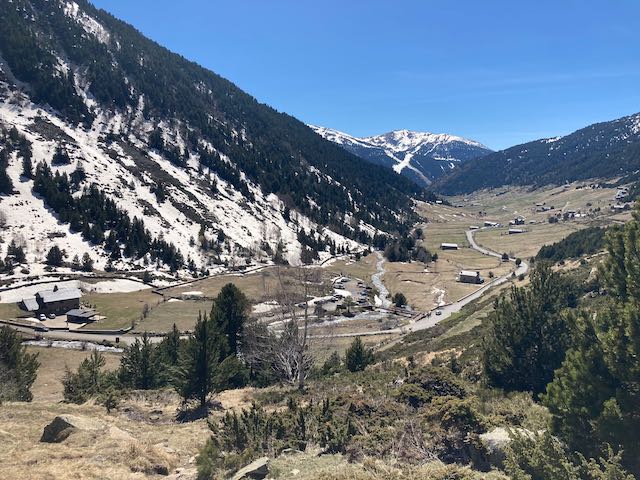 We took advantage of the tax-free shopping to fill our fuel tank, get Witt some new hiking shoes, and get Quinn a new raincoat. As we left Andorra, we pulled off at the border again to have our passports stamped, ensuring that we had proof of leaving and re-entering the Schengen zone. The border guard at first didn't want to do so, saying that a lot of people were using Andorra to abuse the visa system. Fortunately, we do have our stamps, and now we can argue for our precious three extra days!
Airbus!
After a stop at a random bistro in the countryside for a two-hour lunch, we headed into the city of Toulouse.
Toulouse is the Silicon Valley of France and the home of Airbus, the European aircraft manufacturer. We spent two days visiting an airplane museum, participating in an amazing tour of the Airbus facility, and visiting a space museum. No old rocks, no old churches, and no boring stuff!!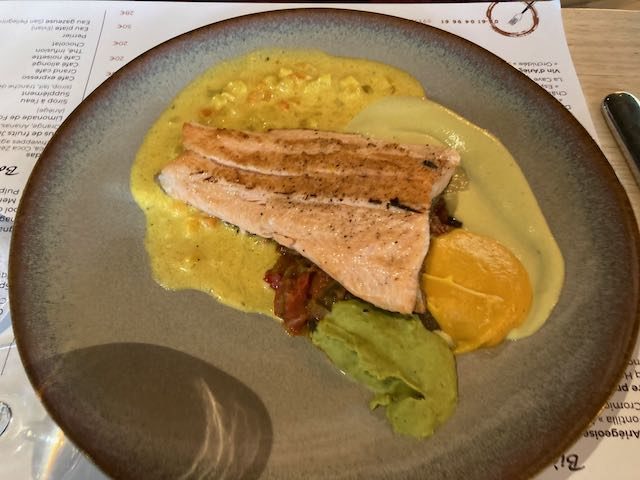 The aircraft museum we visited featured two Concordes plus an A-380, Airbus' enormous double-decker super-jumbo. The A-380 was one of the pre-production prototypes with the interior set up to show off the flight test gear on the lower floor and various cabin configurations on the upper floor.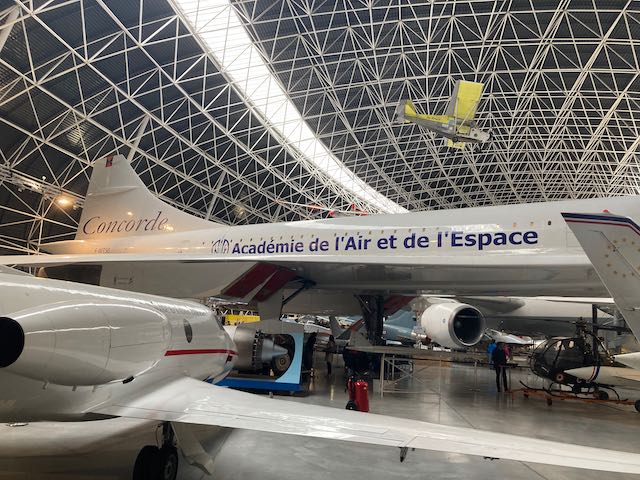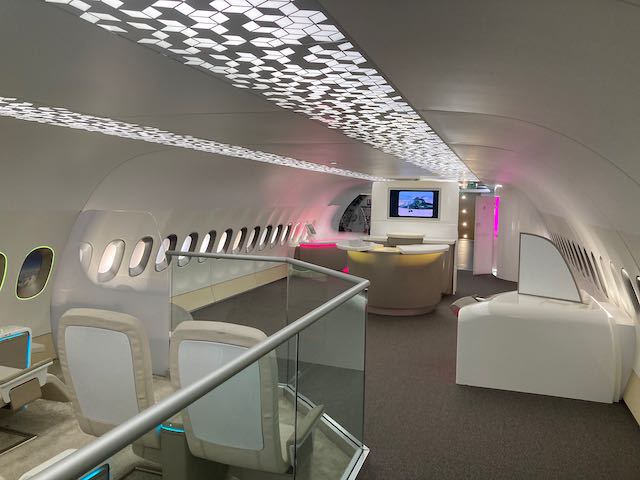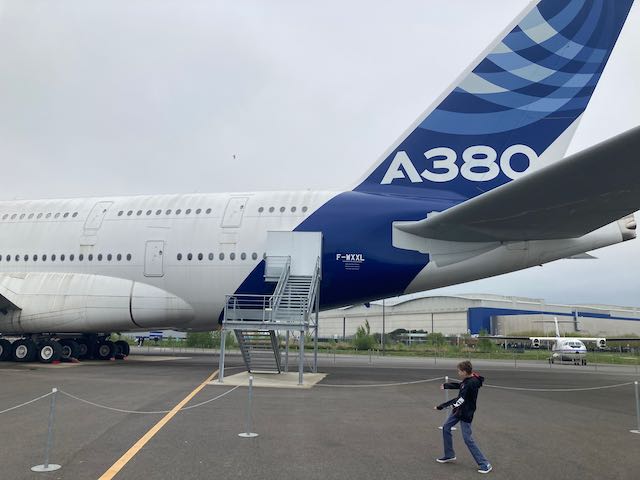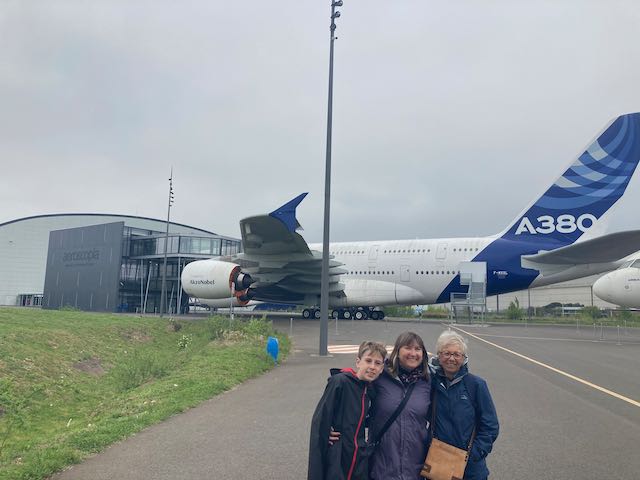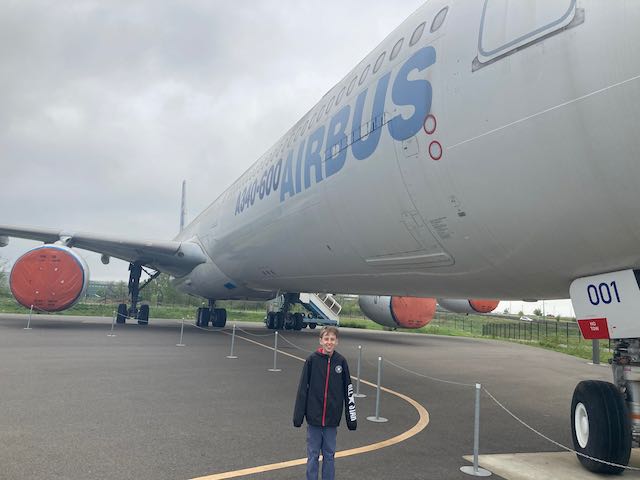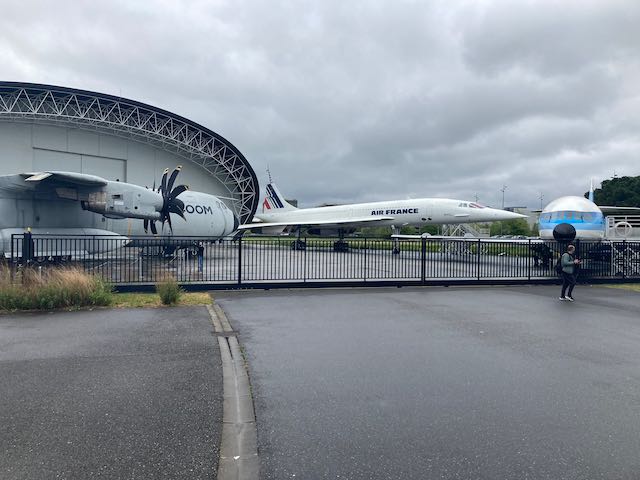 The space museum was bigger than we thought it would be, and we only had a few hours there. Quinn got to visit his first planetarium, which he thought was pretty cool — but would have been better if it were showing video games instead of stars. Another highlight was a replica of a few segments of the Soviet Mir space station.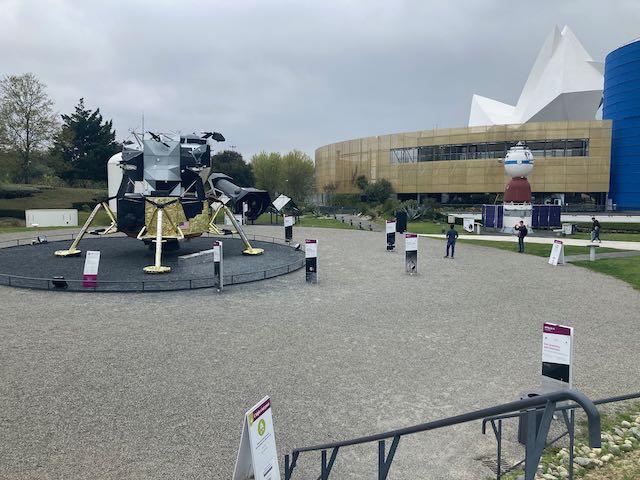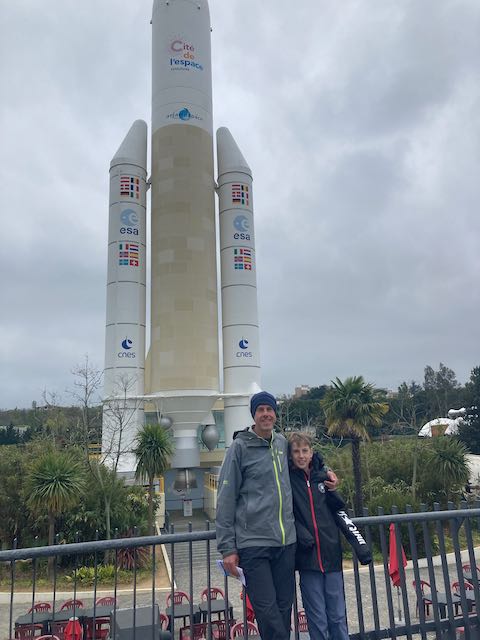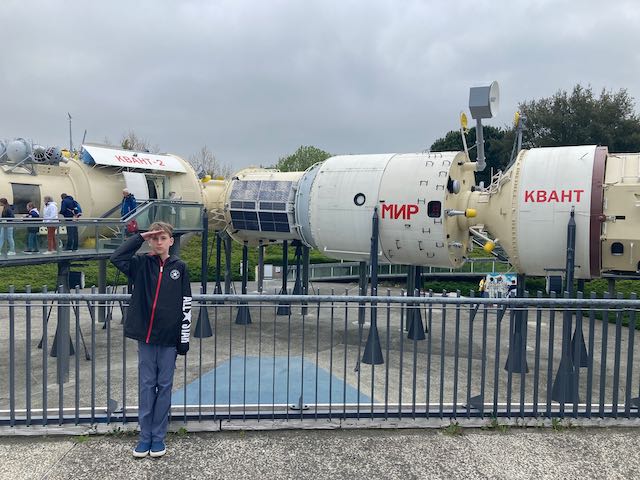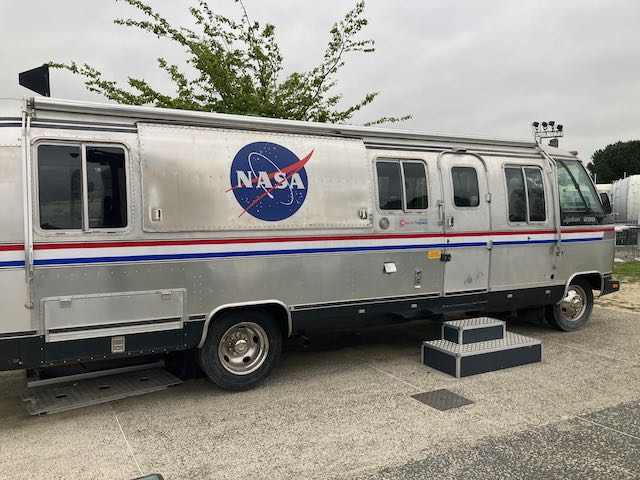 The highlight of our visit to Toulouse was our tour of the Airbus manufacturing facility. Airbus employs almost 30,000 people in the city, and the campus spans a huge area. We got to see the final assembly facility for the A-350, where fully assembled parts such as fuselage sections and wings are flown in from all over Europe aboard Airbus' specially designed Beluga cargo planes to be assembled and delivered to customers.
After leaving Toulouse, we made a short drive to the Mediterranean coast for a reprise of winter on a rainy, fifty-degree day. People are telling us this weather is not normal!