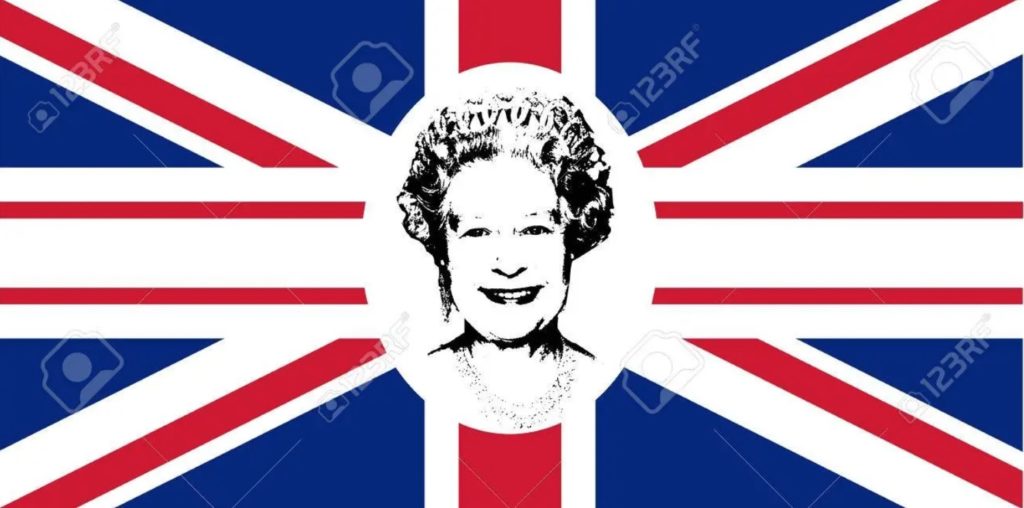 With the Queen's Jubilee weekend approaching and since we were heading for the Lakes District (one of the most popular holiday destinations in England), we decided to book some campsites ahead of time. We don't like doing that as it interferes with our spur-of-the-moment style of travel, but we didn't want to be caught without a place to stay for a whole week.
Our first stop was the town of Keswick, which was recommended to us by our friends, Dan and Scot. The town is on a beautiful mountain lake surrounded by farms and hills. We spent three days there and enjoyed a hike on the popular Cats Bells trail that gave us a great view of the area.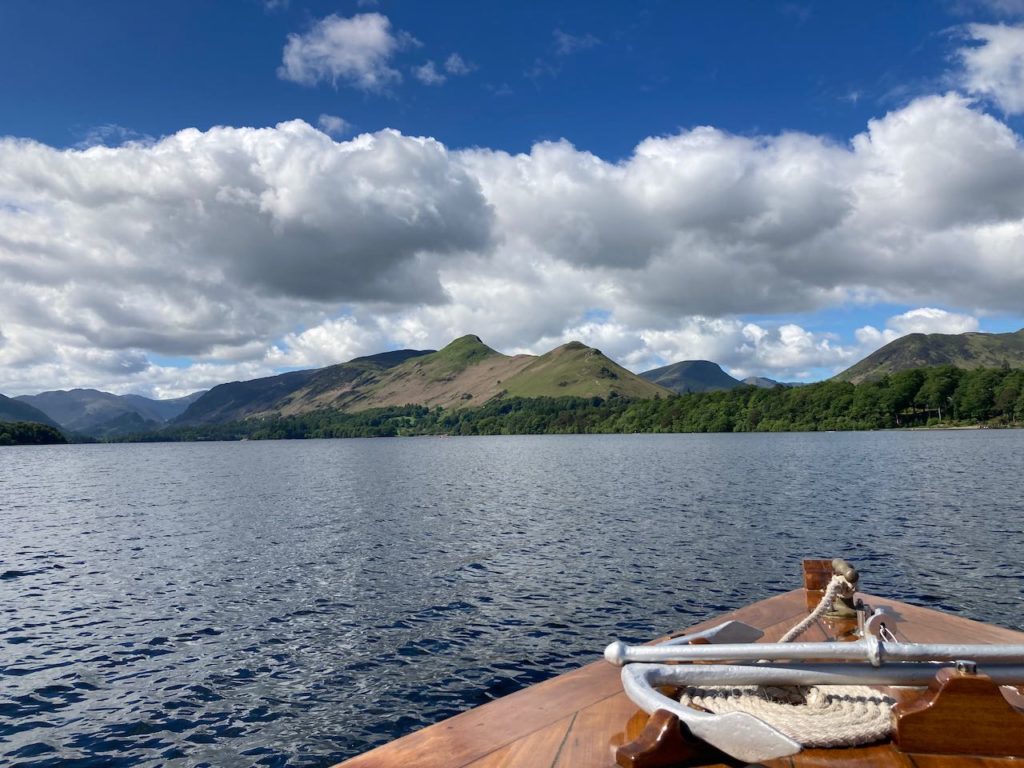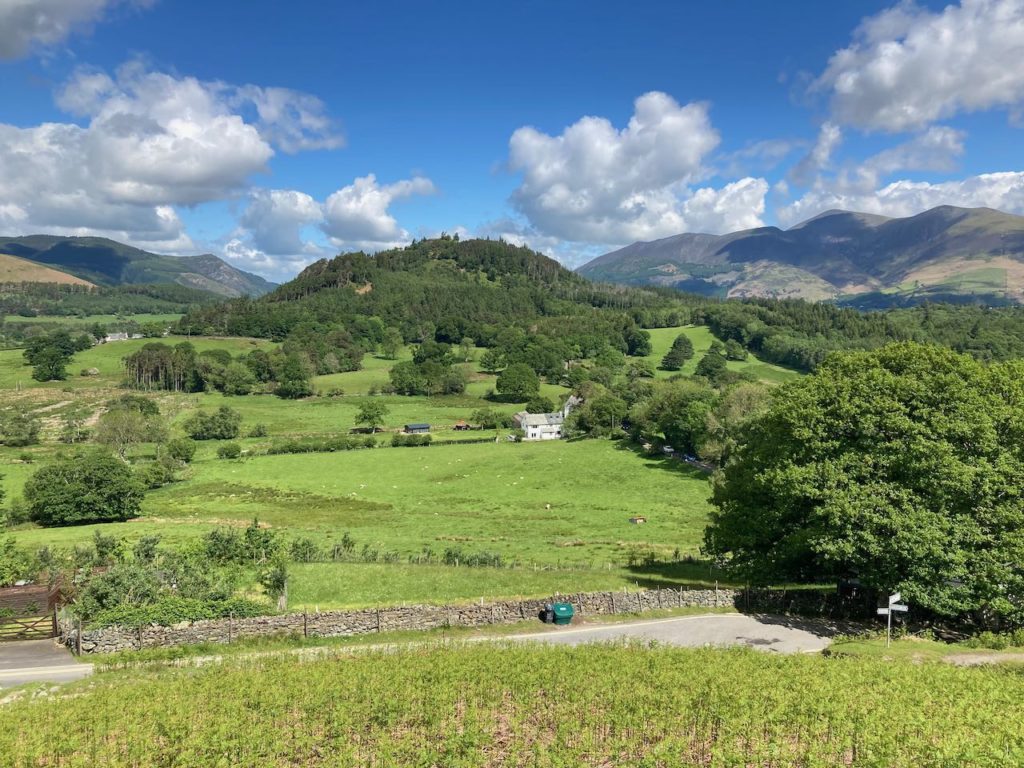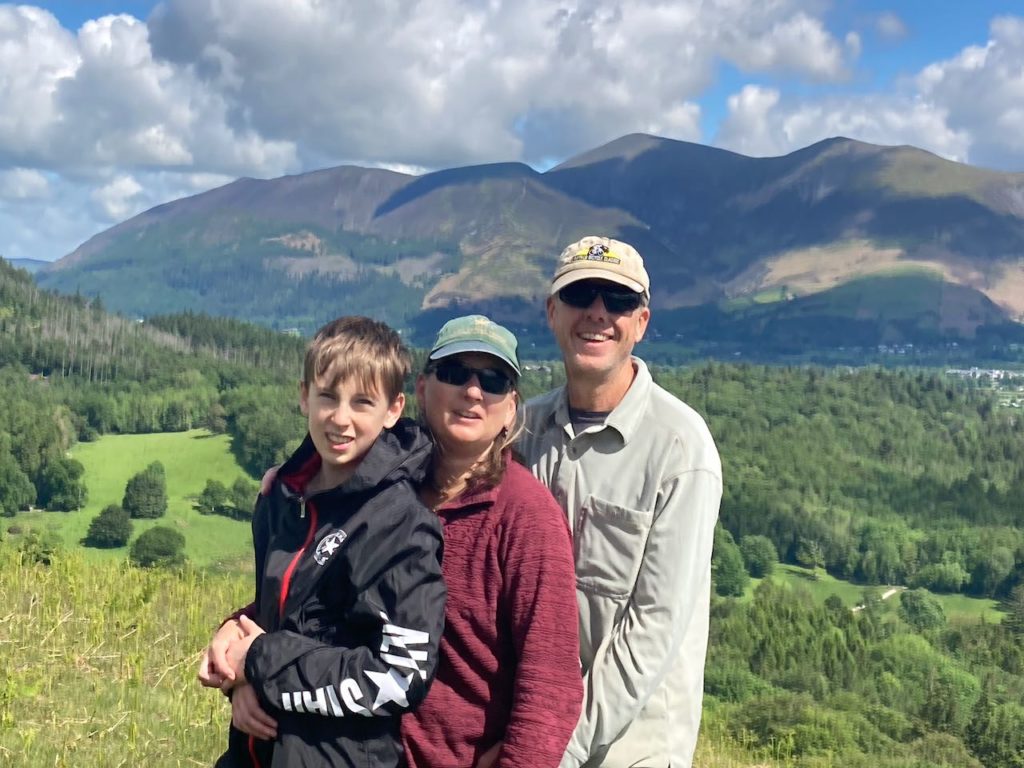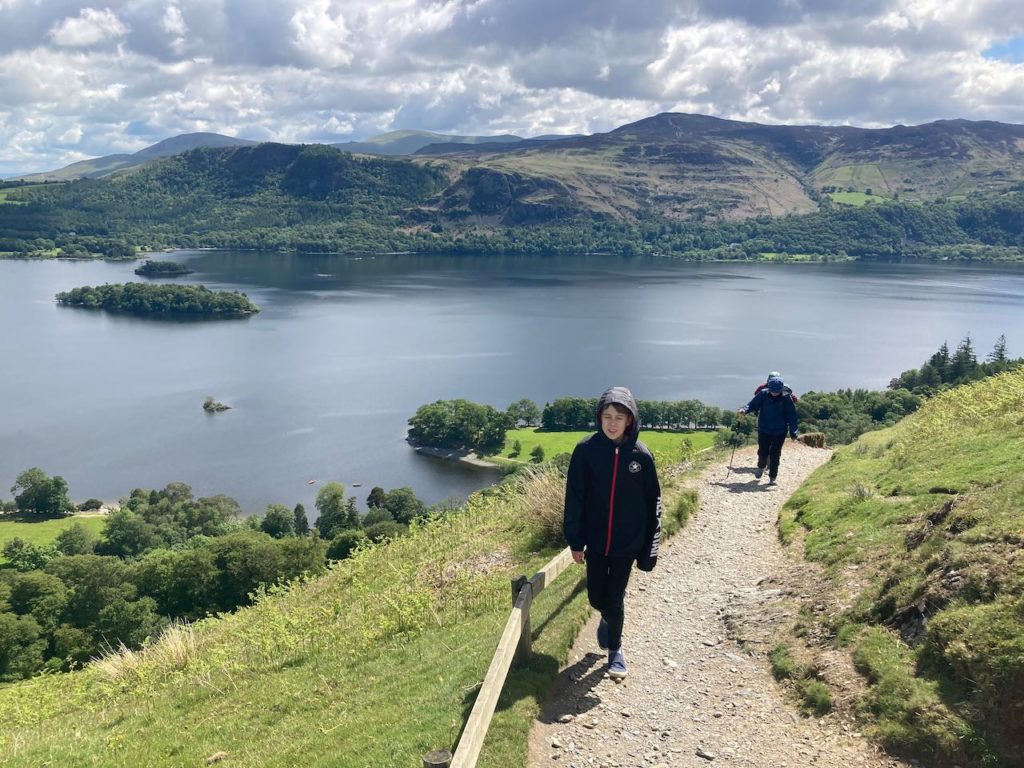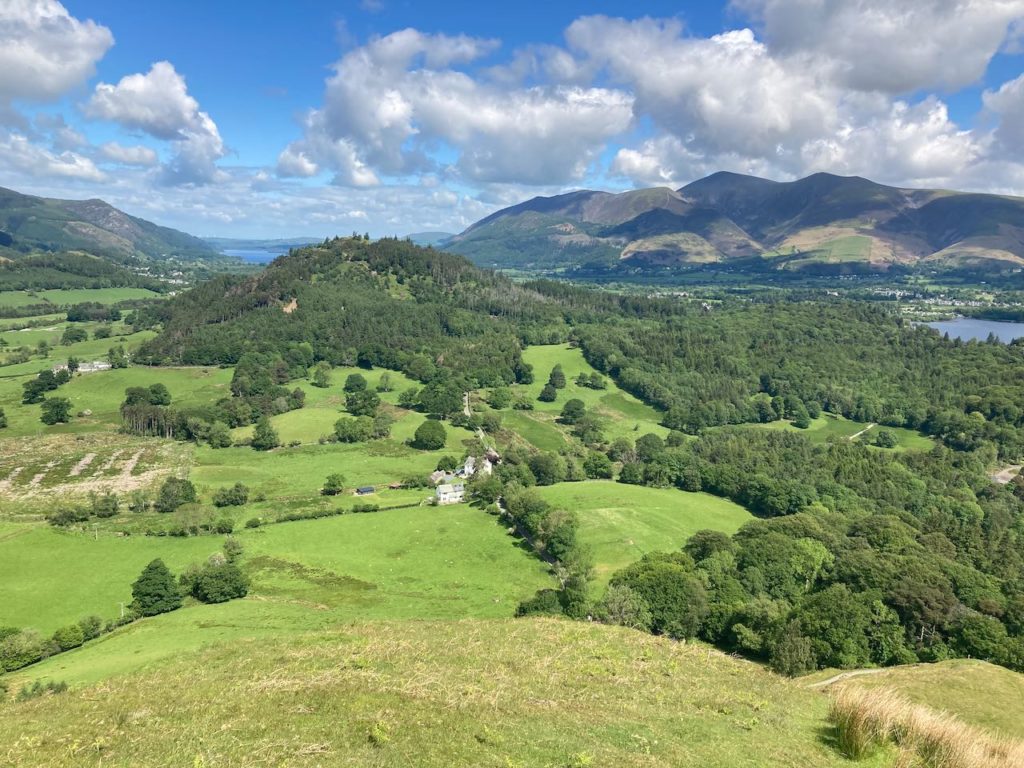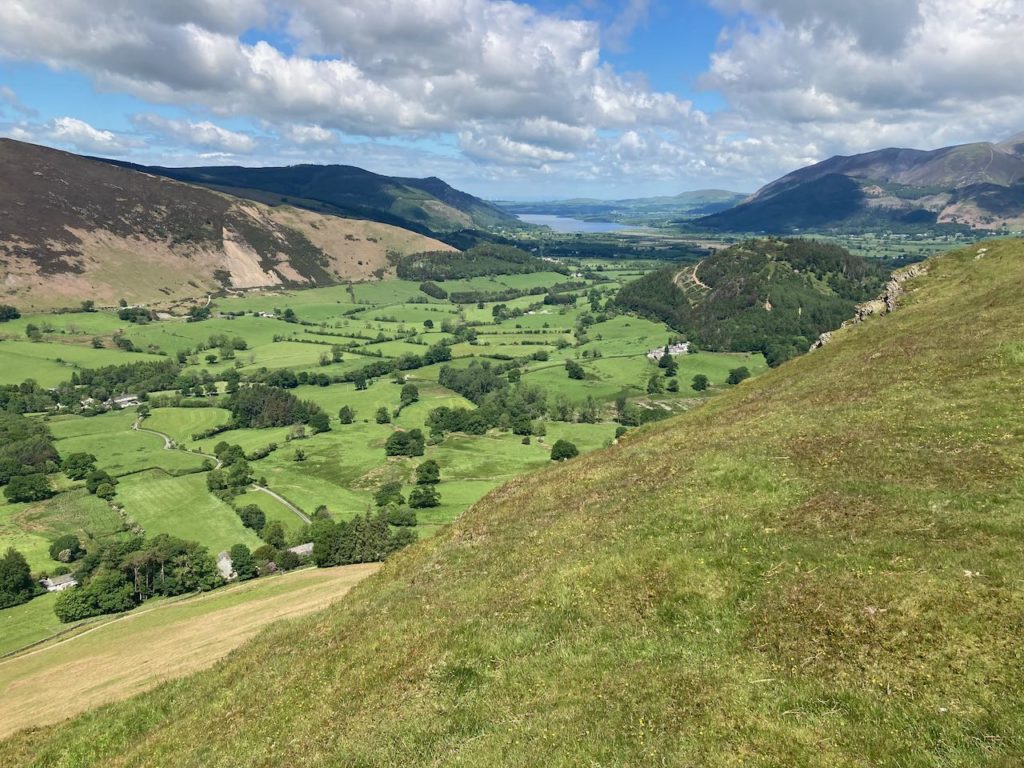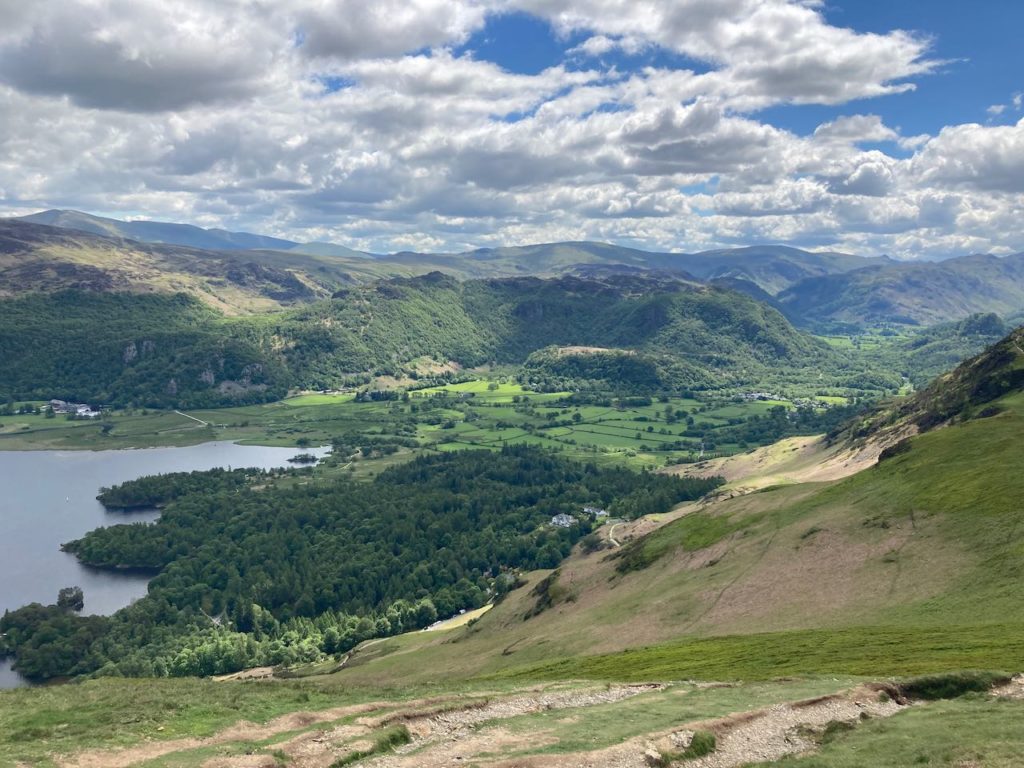 Our campground happened to be near the community theater, so we took advantage of the opportunity to see a play called "Beryl," a funny and inspiring story about Beryl Burton, a pioneer of British cycling.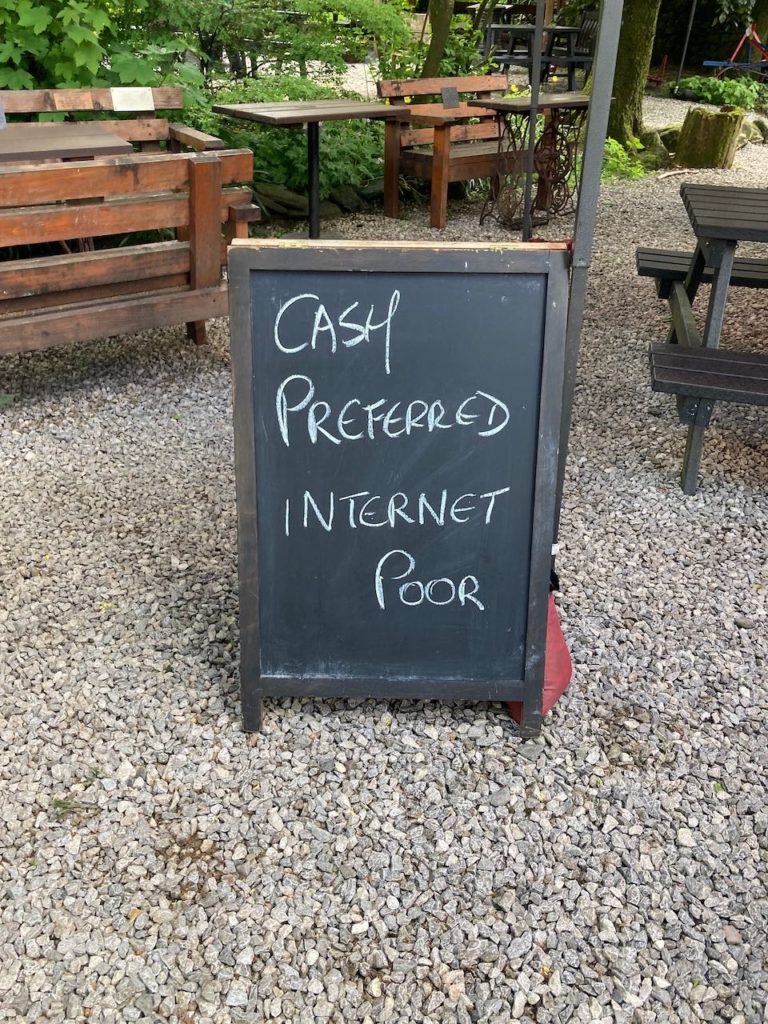 On our last day in Keswick, I set out in the morning for a long hike, walking 14 miles to the town of Grasmere, where the rest of our crew met me. The first couple hours of the hike were the best, as I climbed up through a lush green valley to a small farmstead serving coffee and light lunches. I stopped to refuel with a cappuccino, some ginger cake, and a bowl of potato soup before heading up higher into the moors, where I spent the next five hours walking through the treeless and sometimes boggy terrain. It felt great to get two good days of walking in!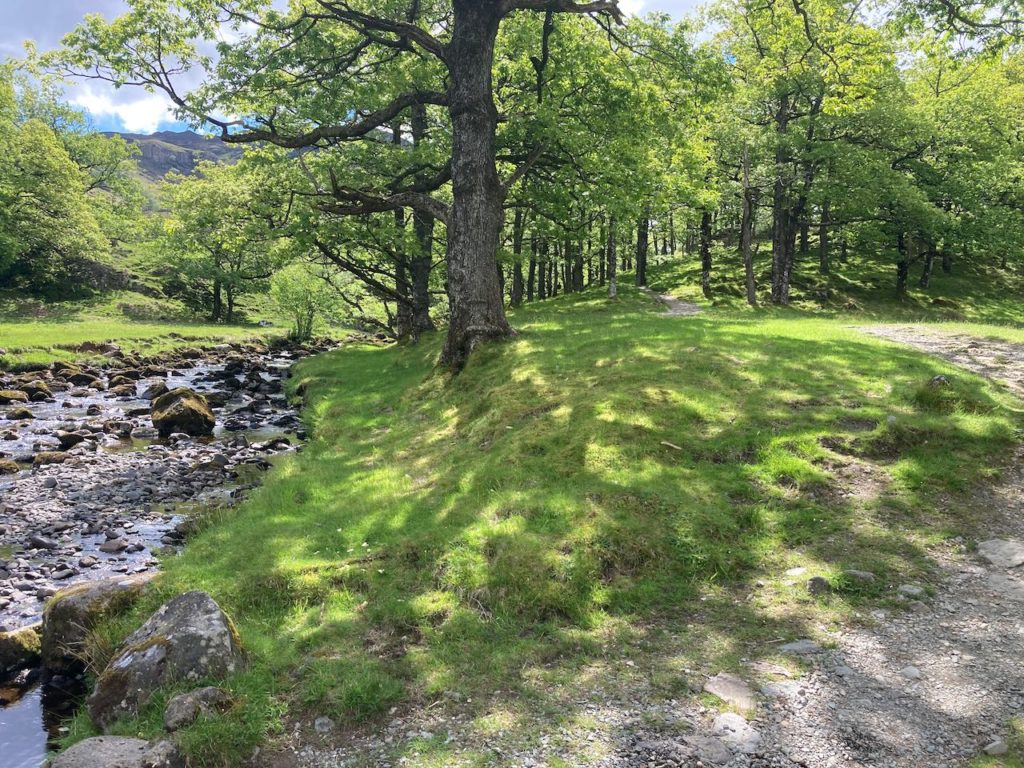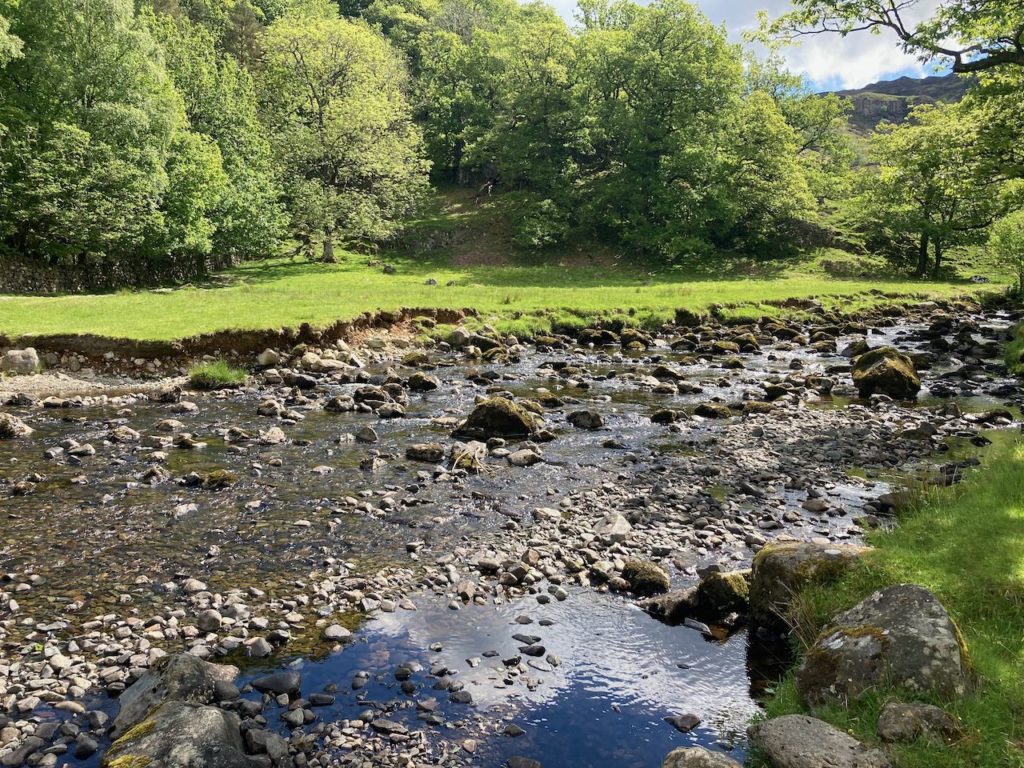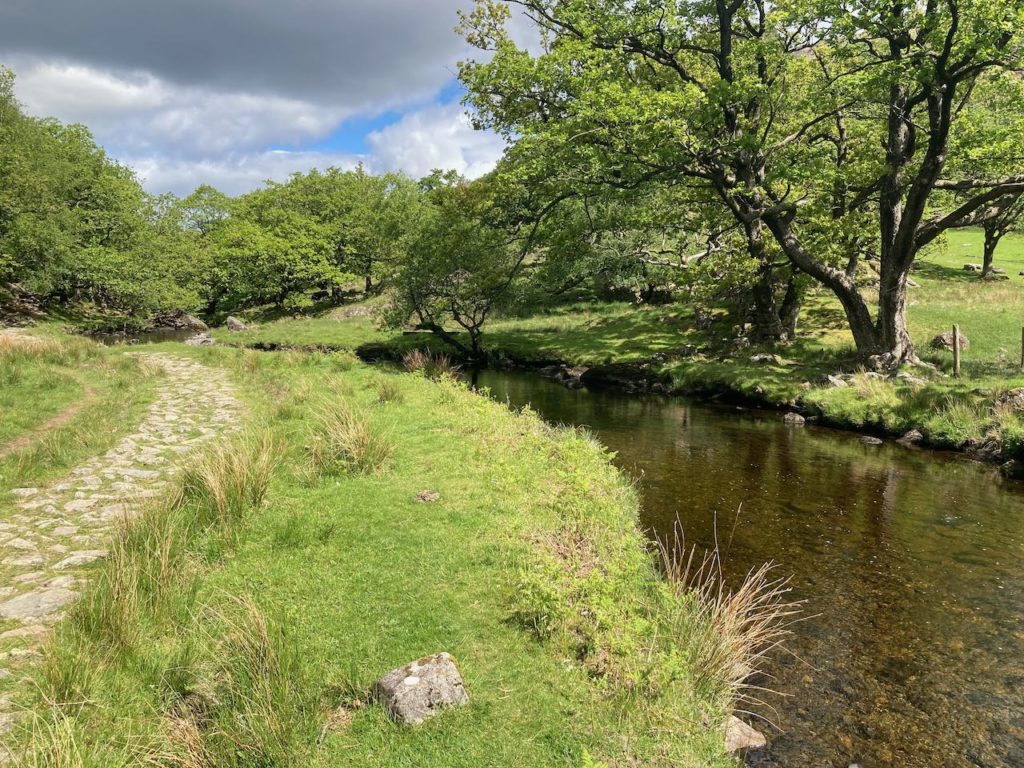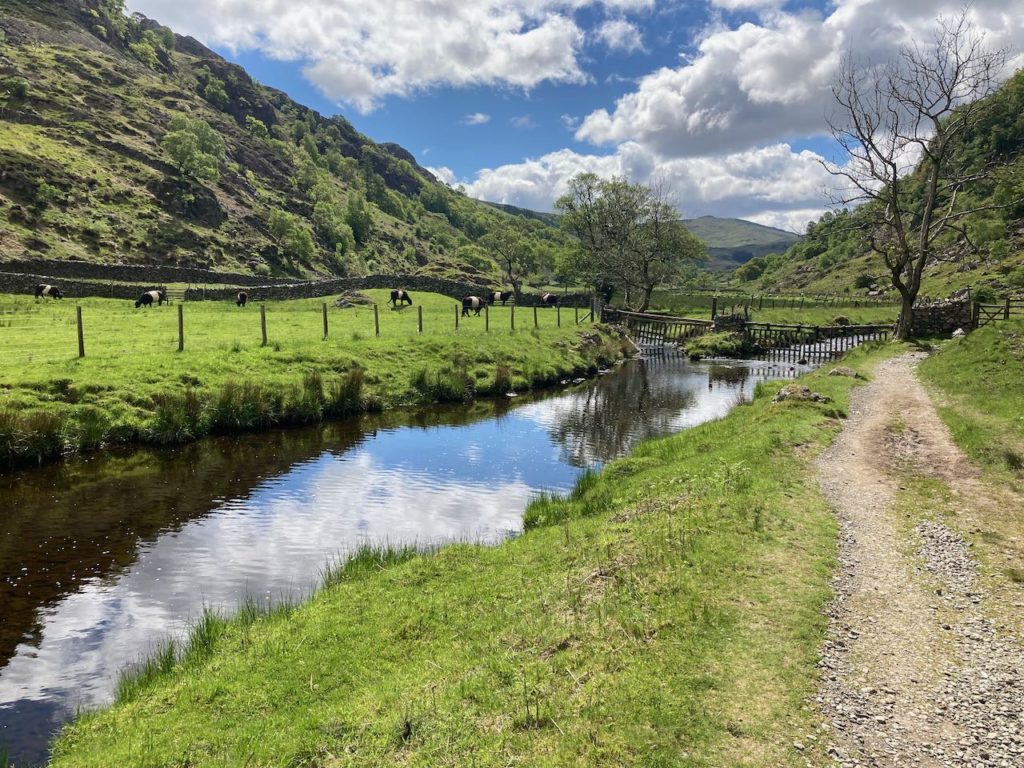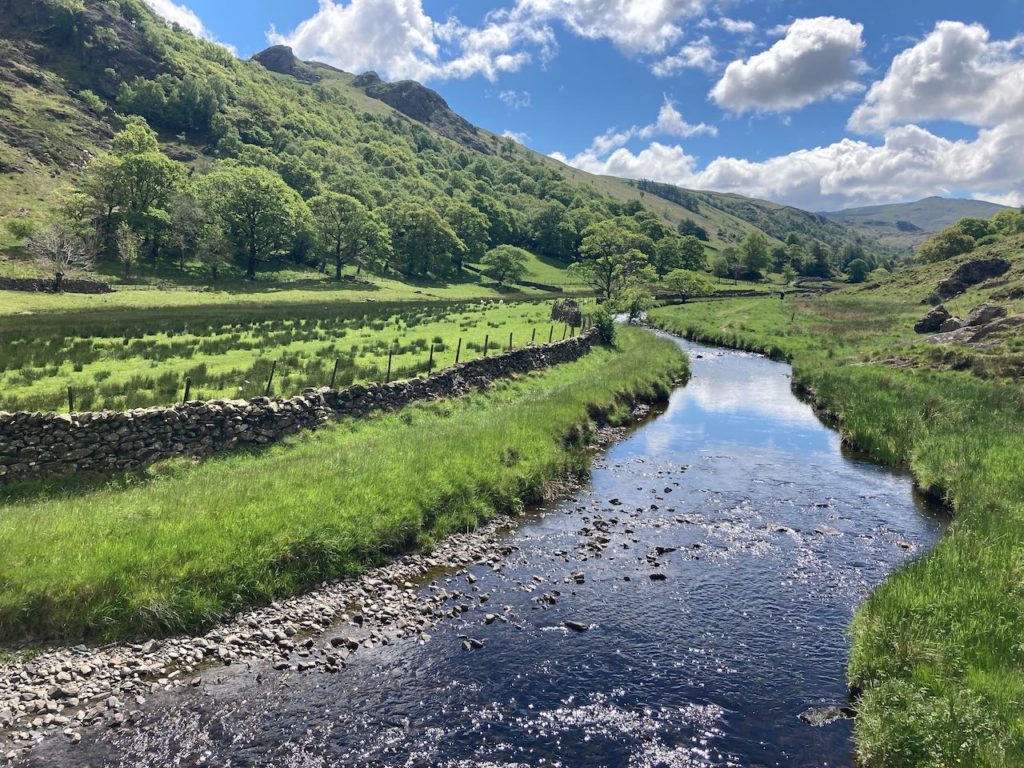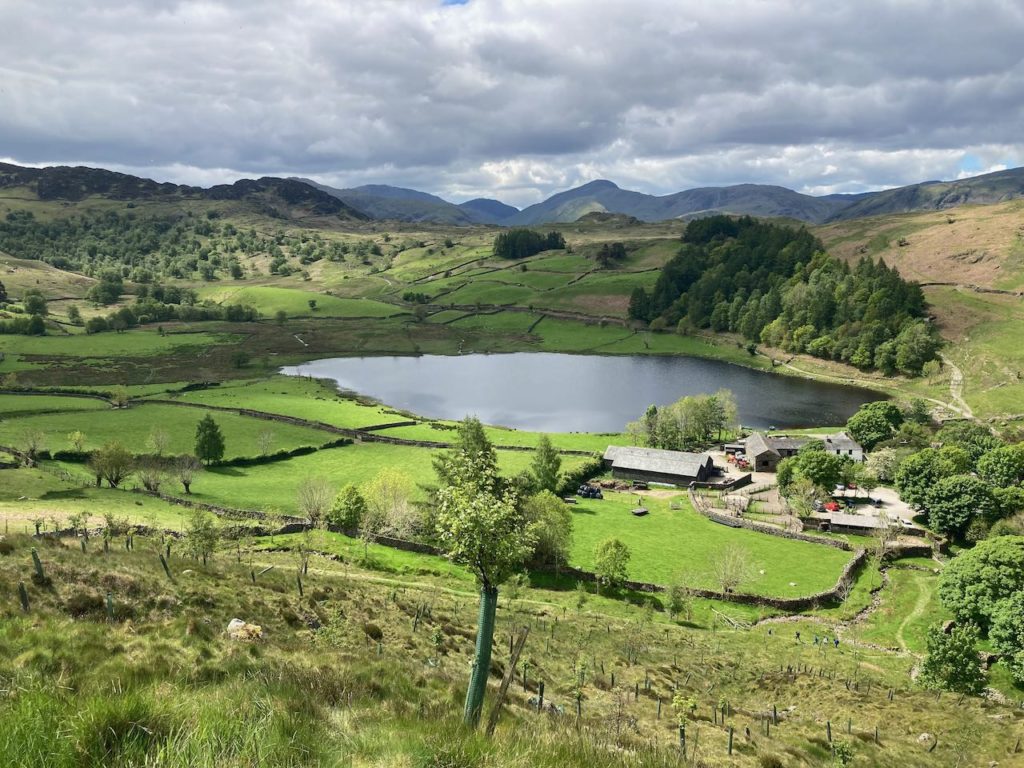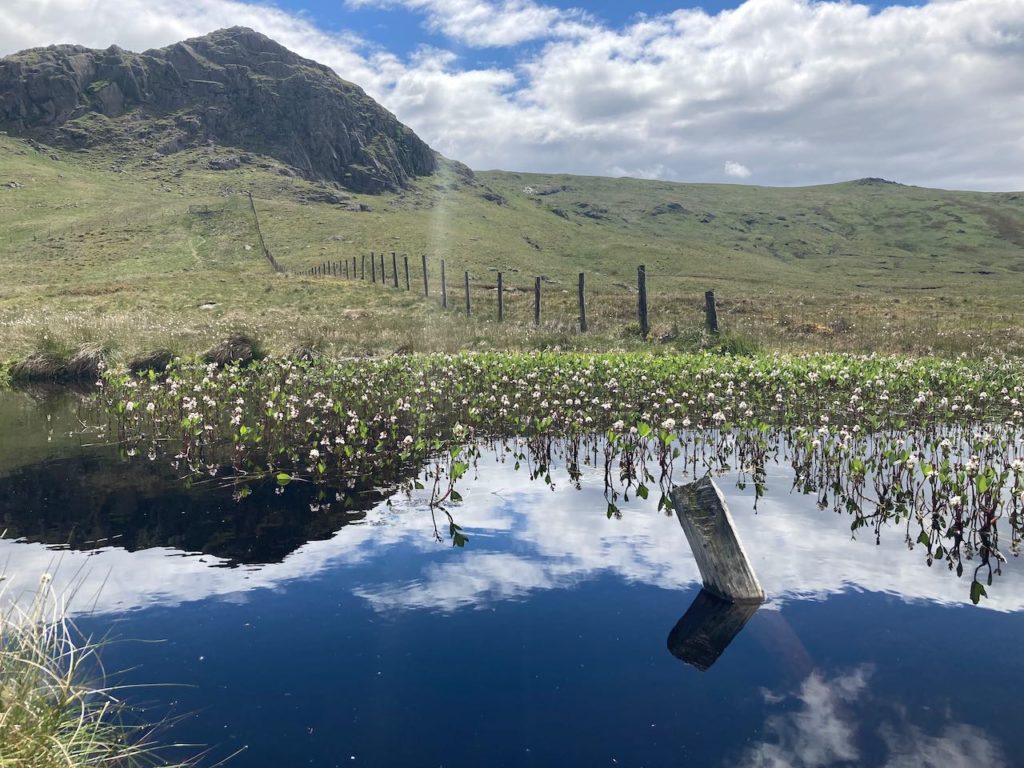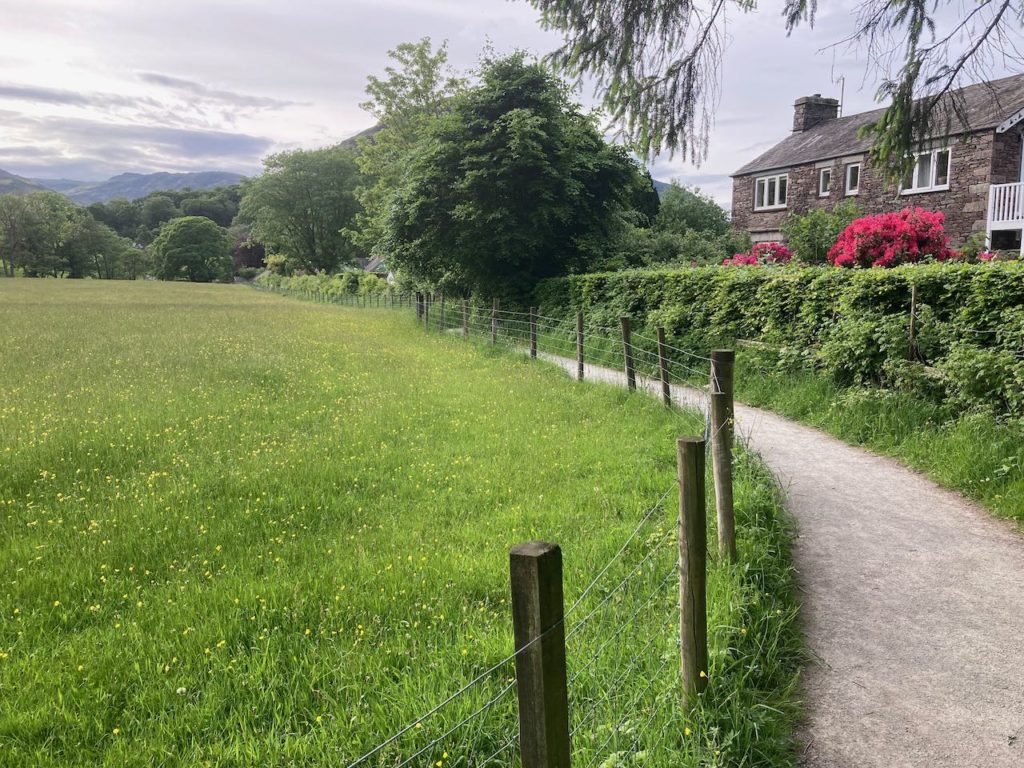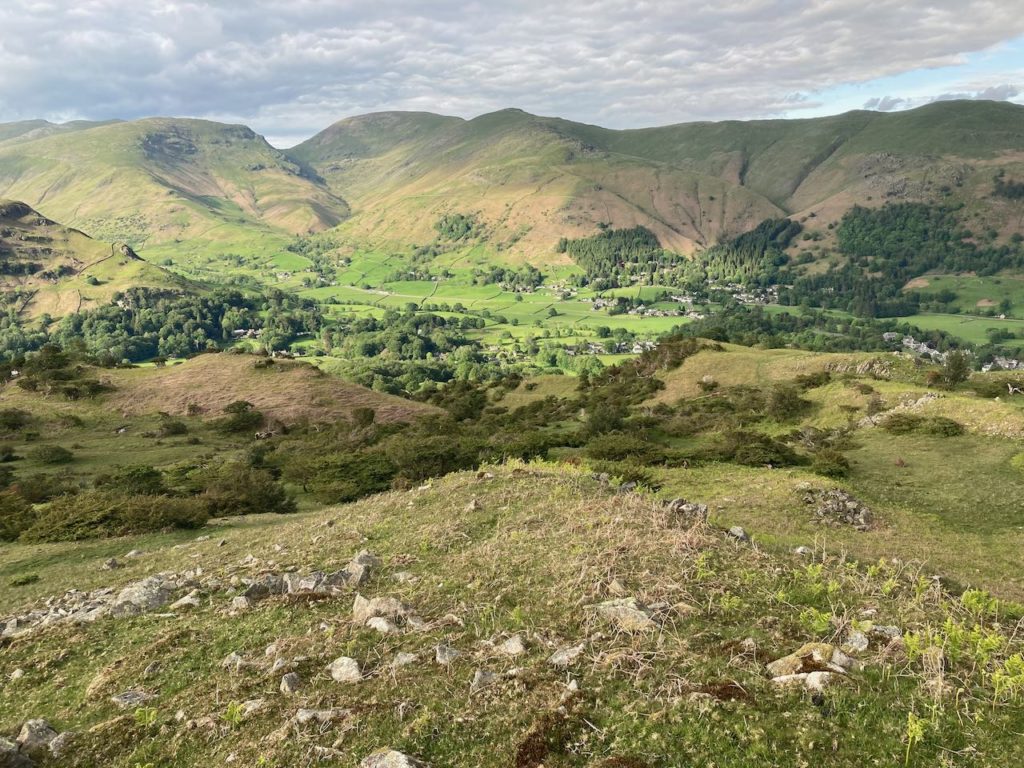 It seemed like every campground in England was booked up for Jubilee weekend, so we ended up choosing our next destination based on where we could find a place to camp. We ended out in the town of Barnard Castle. With a nice downtown area, a castle to explore (of course!), and lots of coffee shops and a library to work in, we spent a few days there catching up on work. We went out to see the Jubilee parade for the big day itself. Along with most Brits, we saw the Queen come out to Buckingham Palace's balcony and give her a wave on the tele.
Every town in England prepared for the big celebration, with Union Jacks flying in abundance and streets blocked for parades. Having a street party on your block with your neighbors is a traditional way to celebrate, and we saw several of them in progress. In the campgrounds, many sites were festooned with the patriotic colors.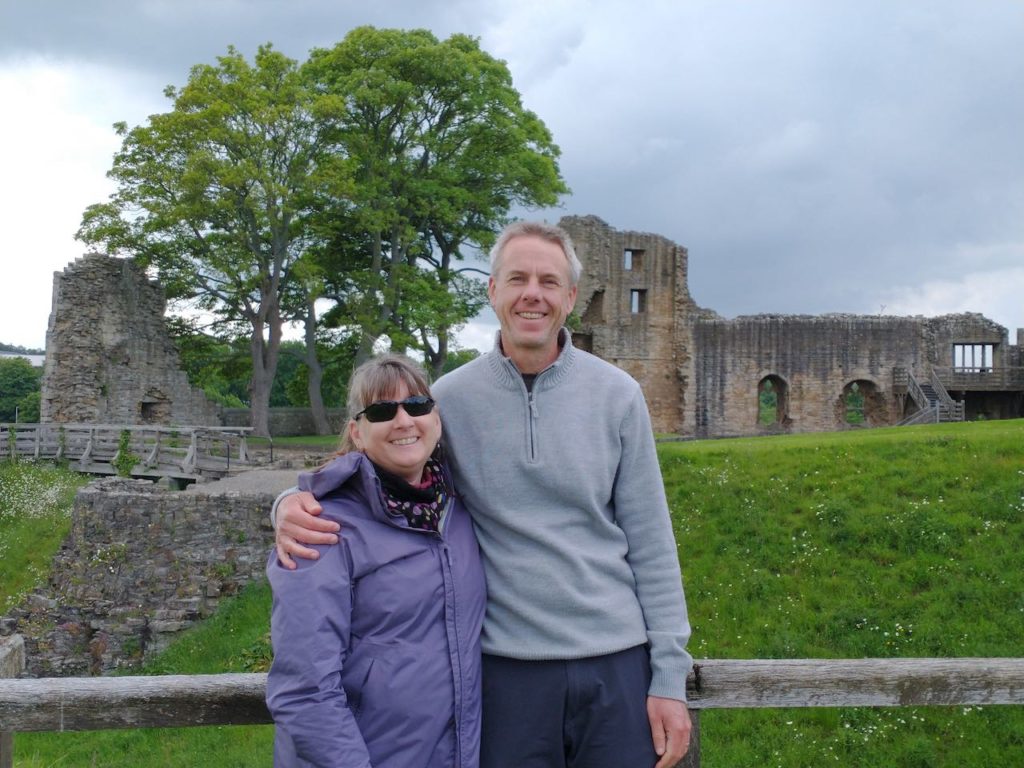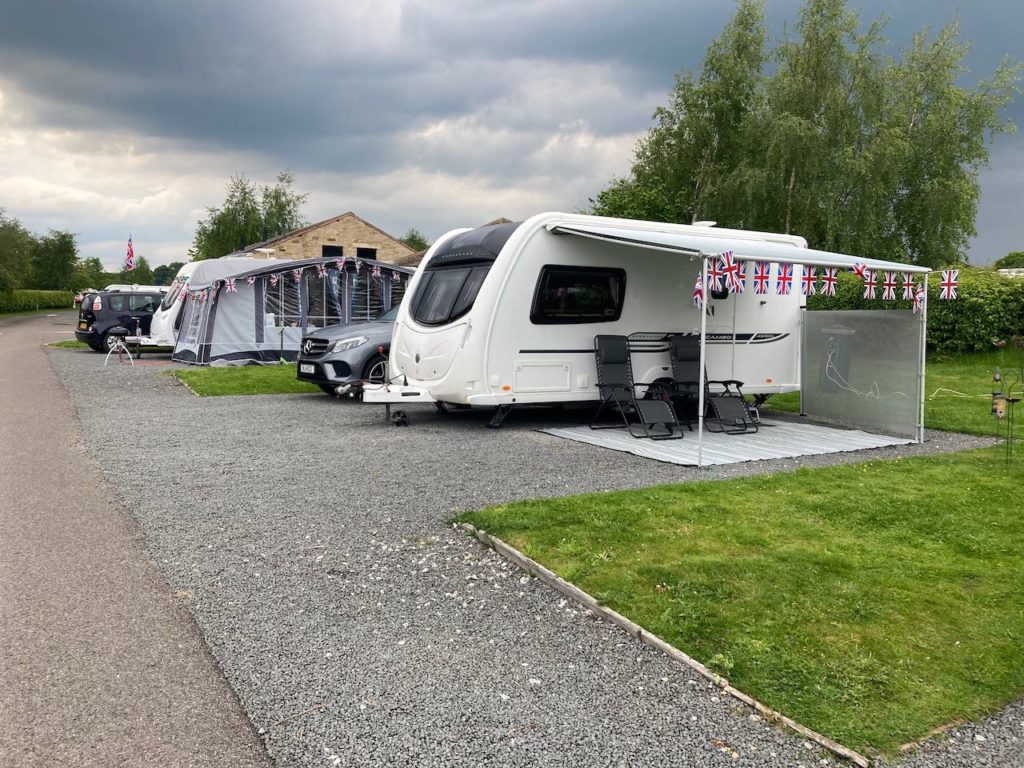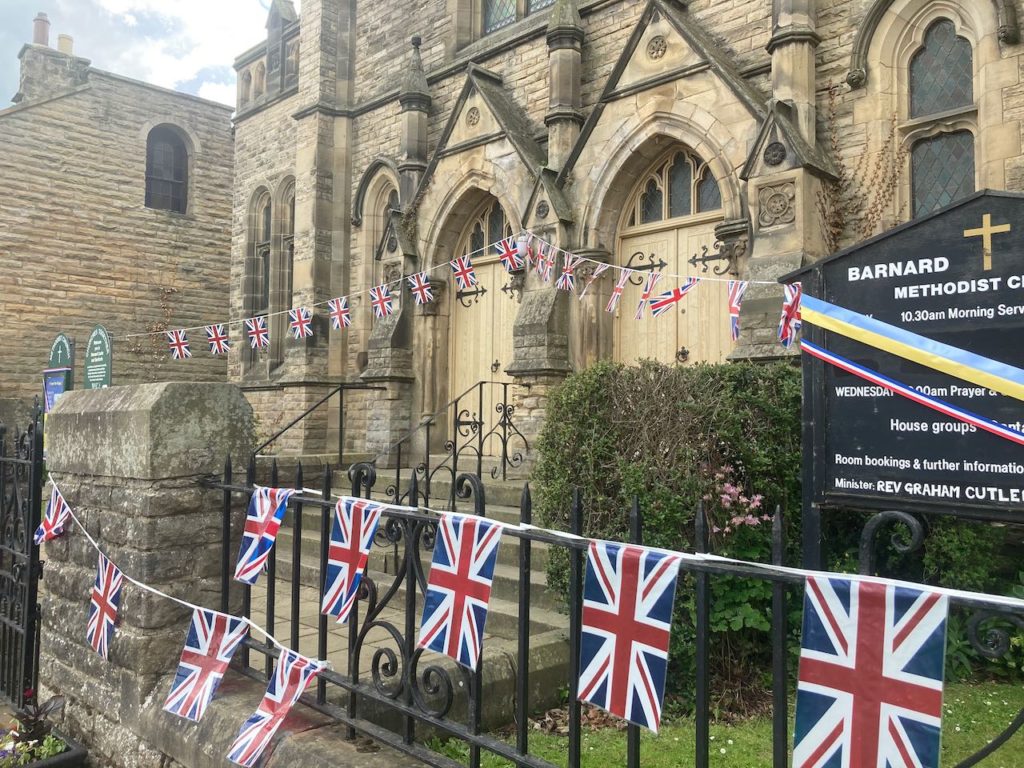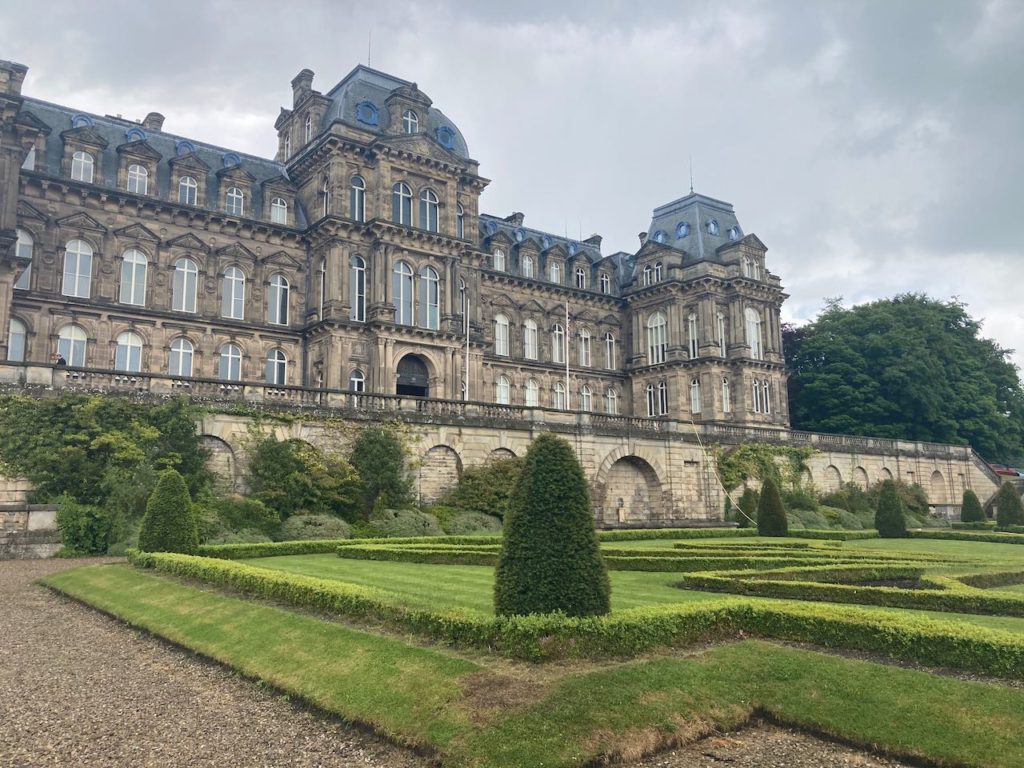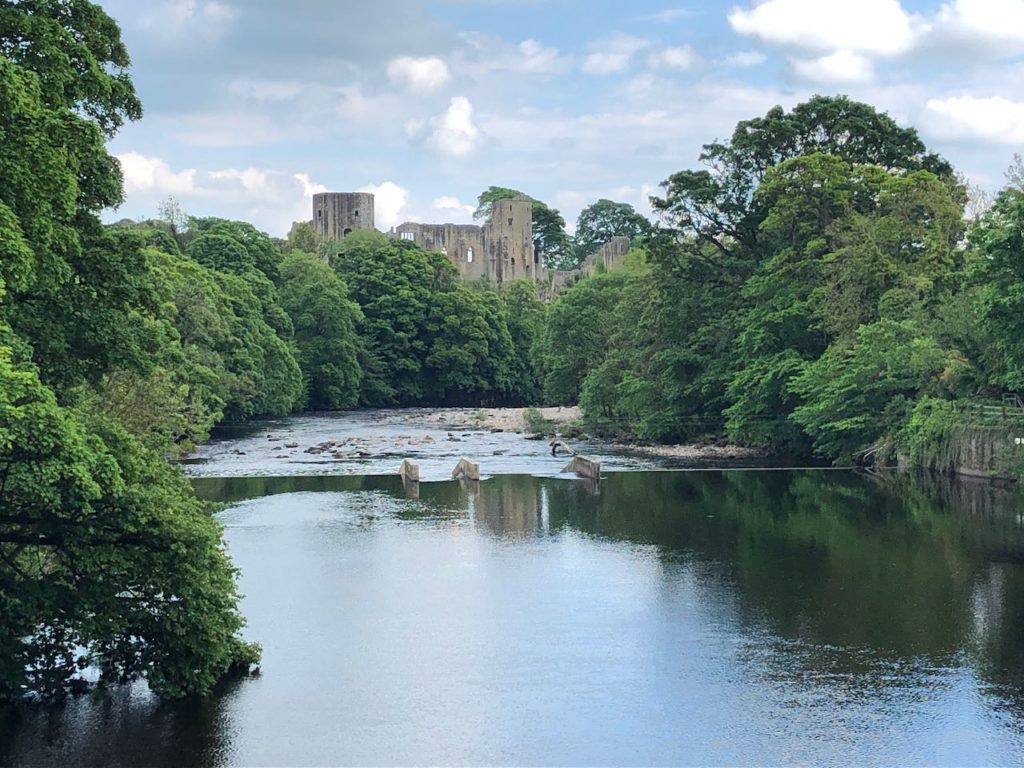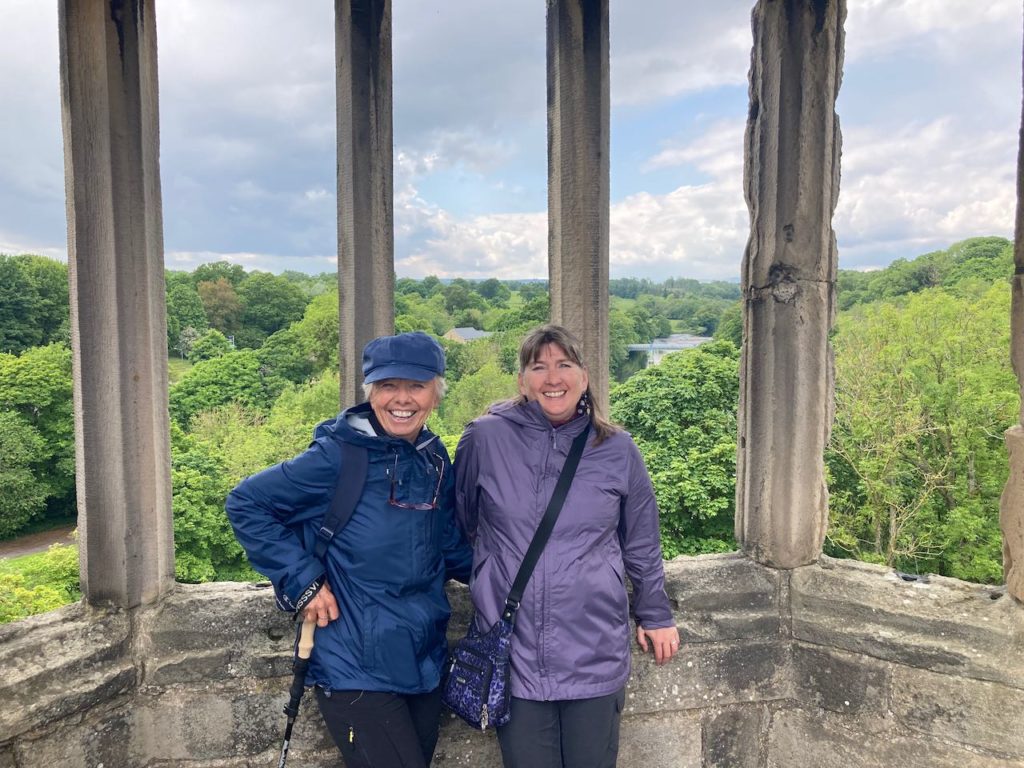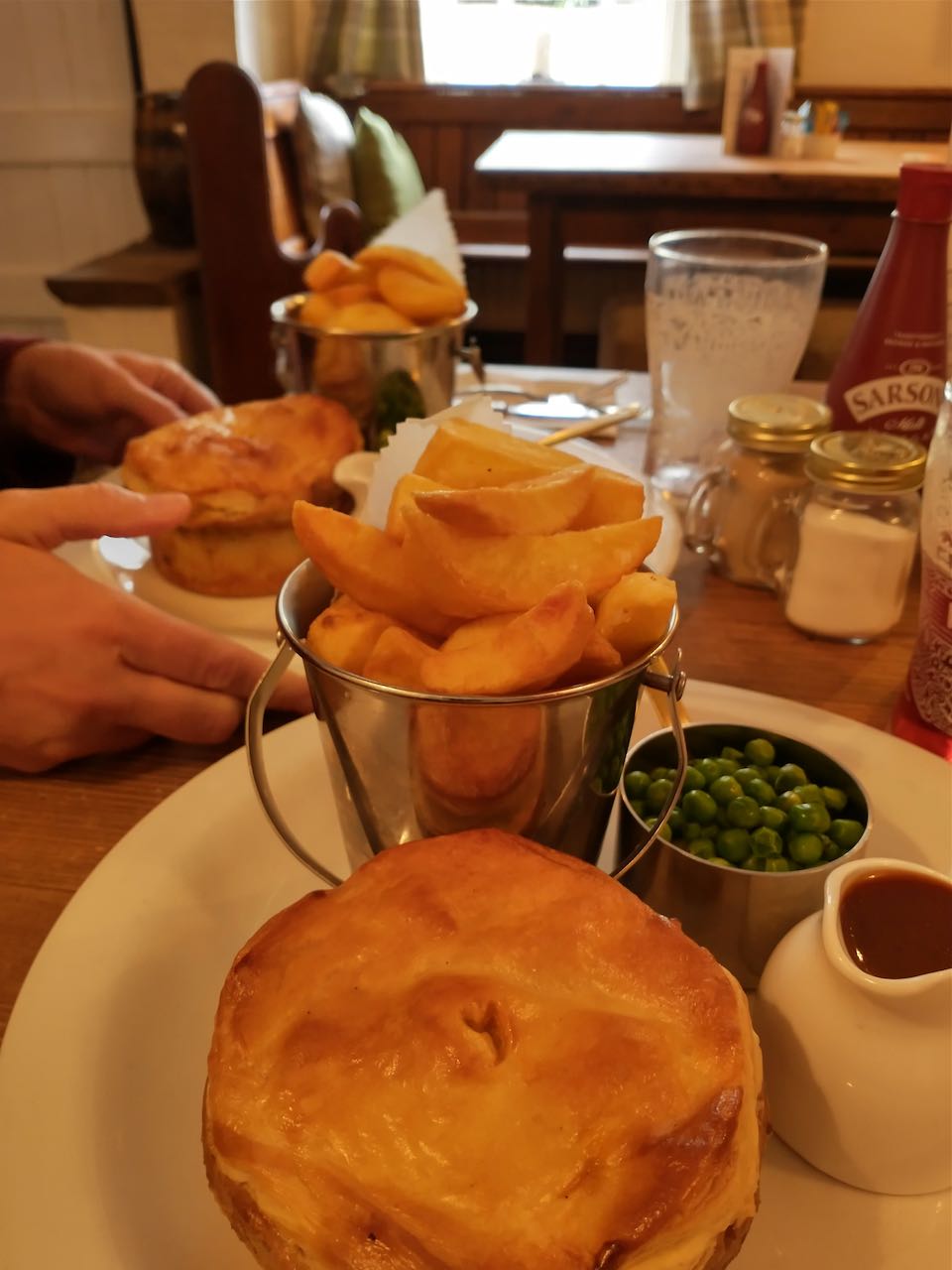 After the Jubilee was over, we continued north, stopping at a couple of train museums and castles and then heading to our last destination before entering Scotland, Hadrian's Wall.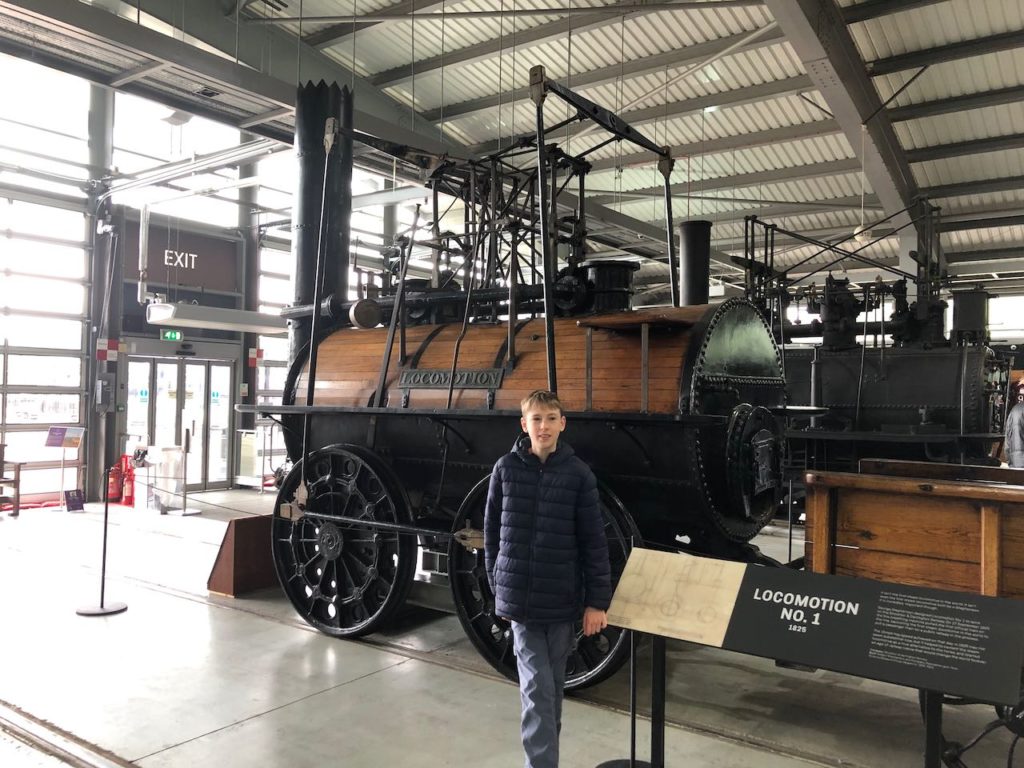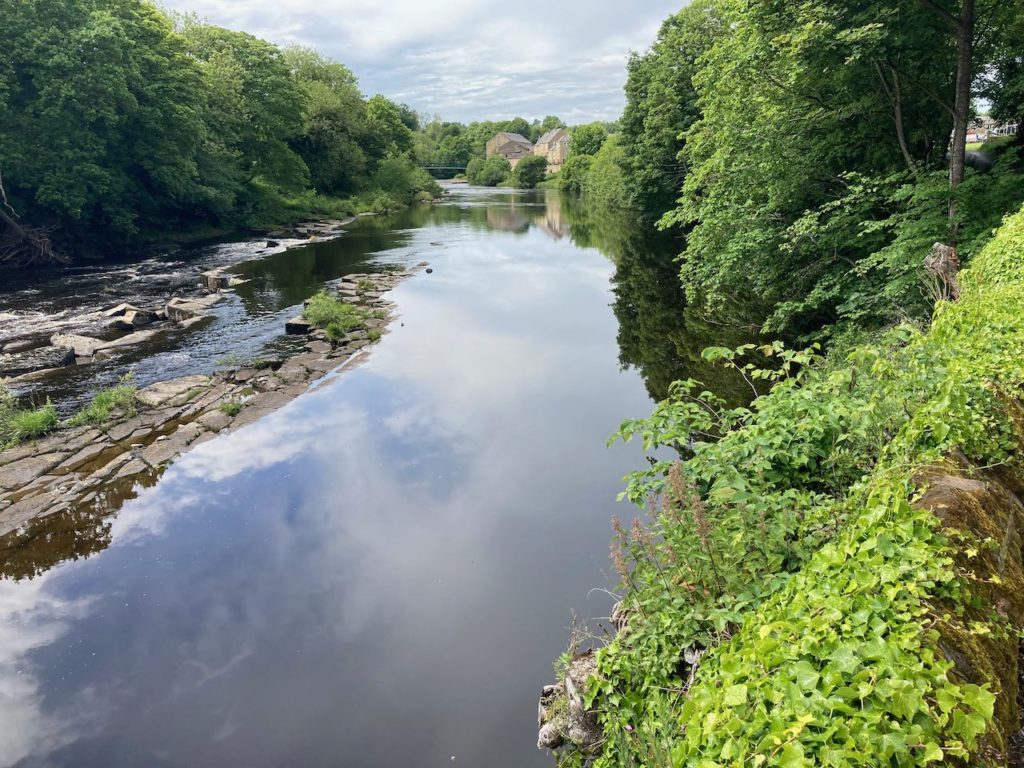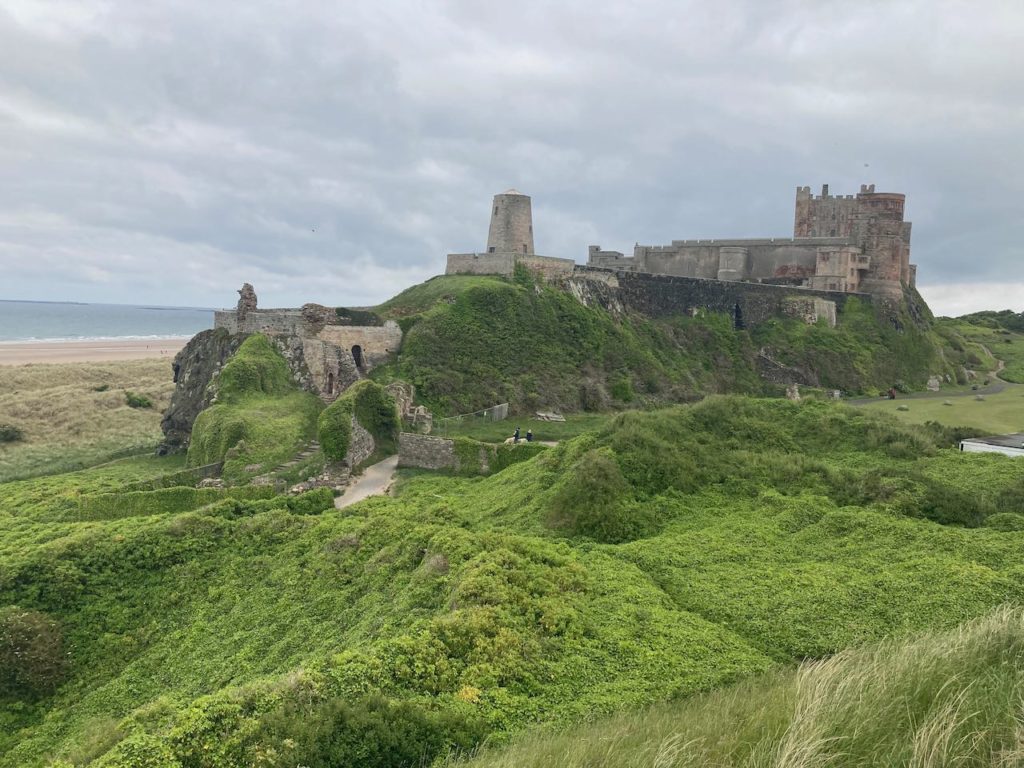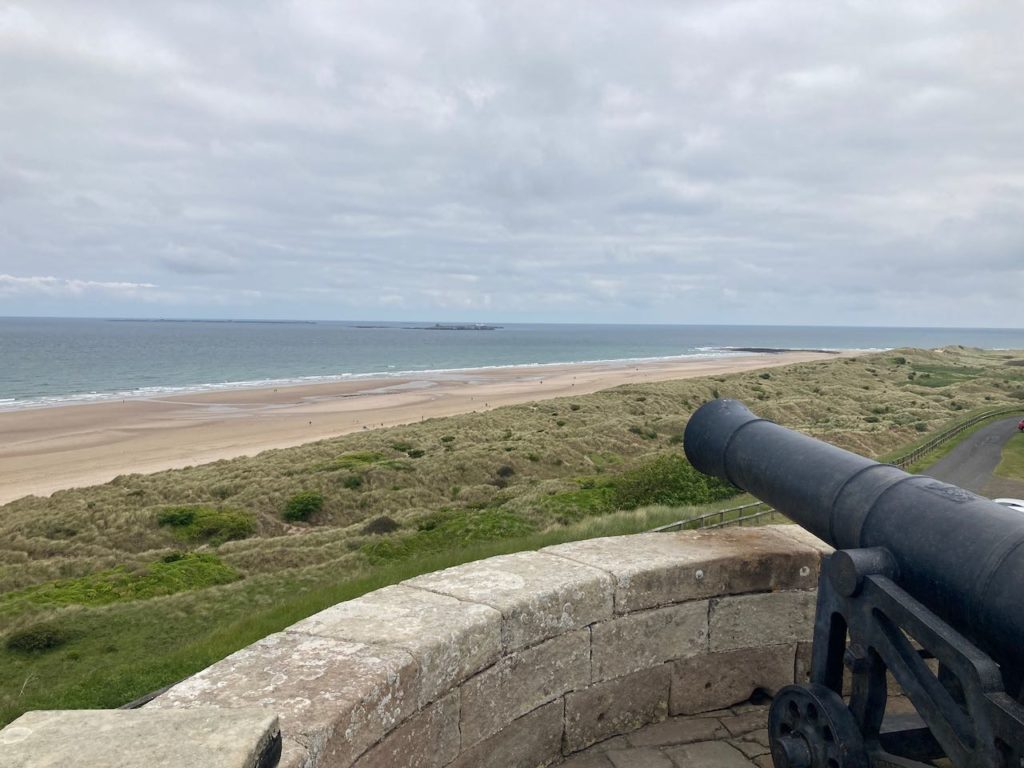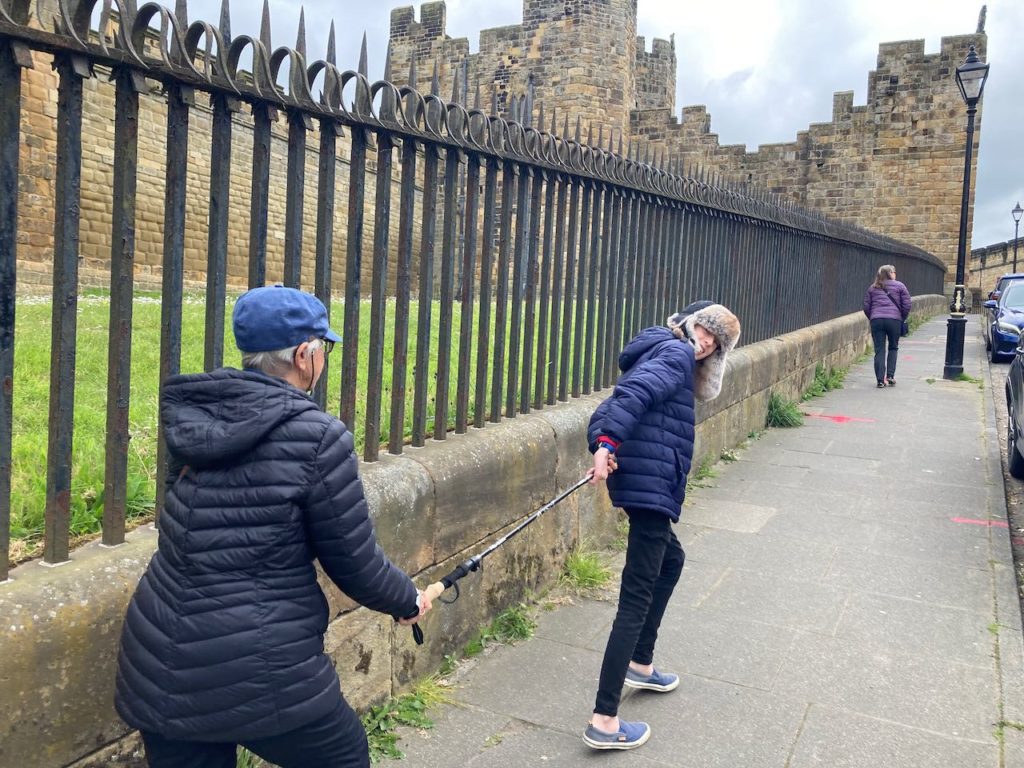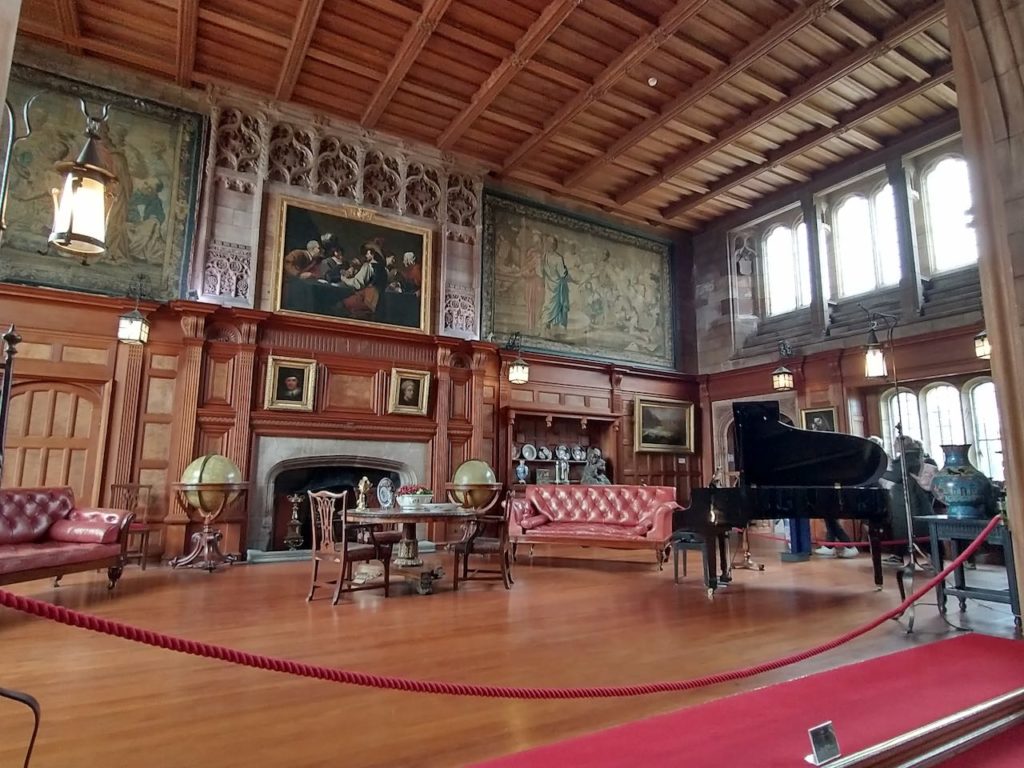 The Roman emperor Hadrian decided to consolidate the empire's holdings rather than continue the expansion. Part of that involved building a 77-mile-long wall across England to keep out the northern hordes. There are a bunch of sites, including lookout towers, fortresses, and whole villages scattered all along the wall, and archaeologists have unearthed a treasure trove of history from the area. We stopped to visit one of the museums along the wall and do a short walk along the remains of the wall itself. The best part was that we got to enjoy a warm sunny day!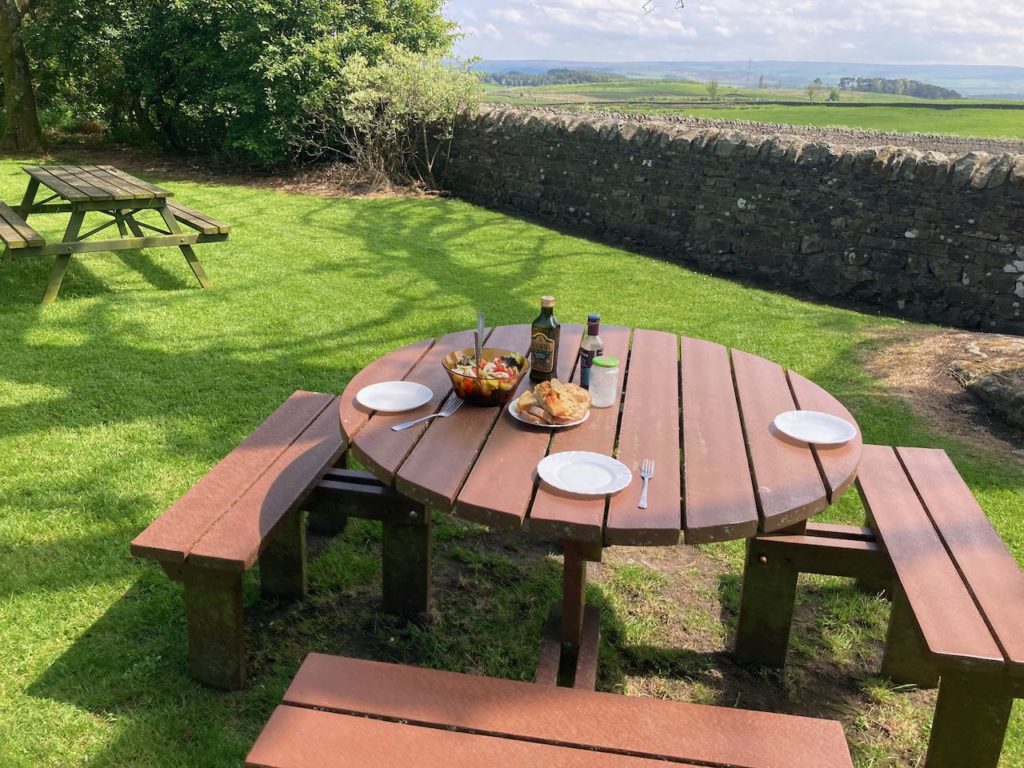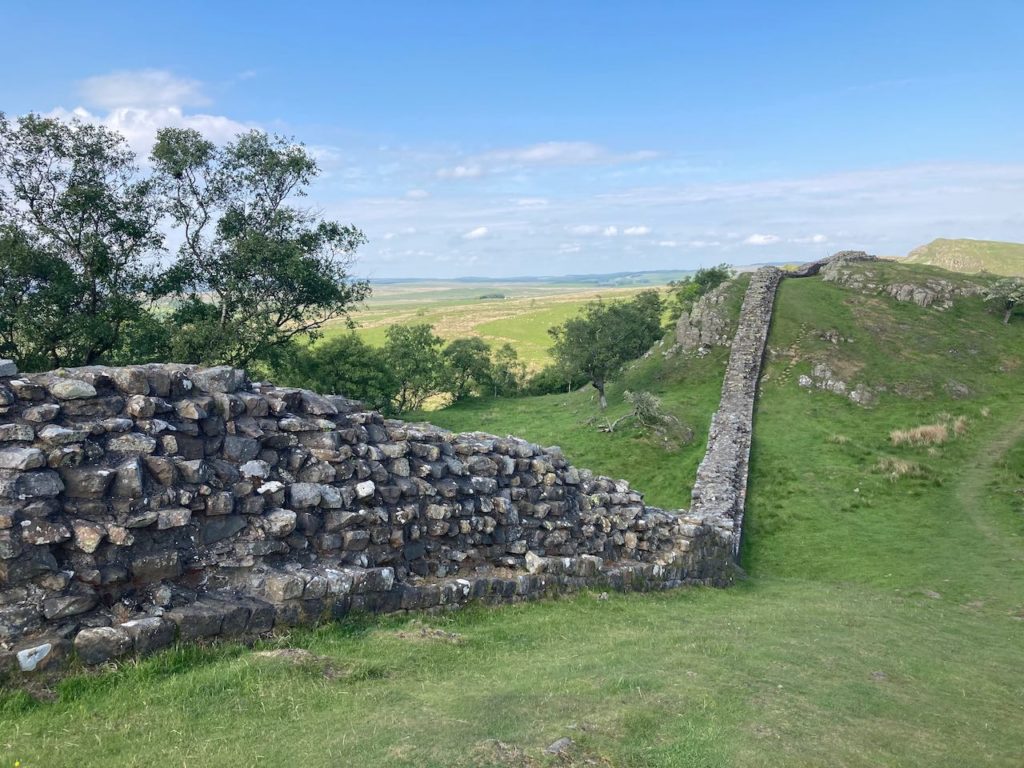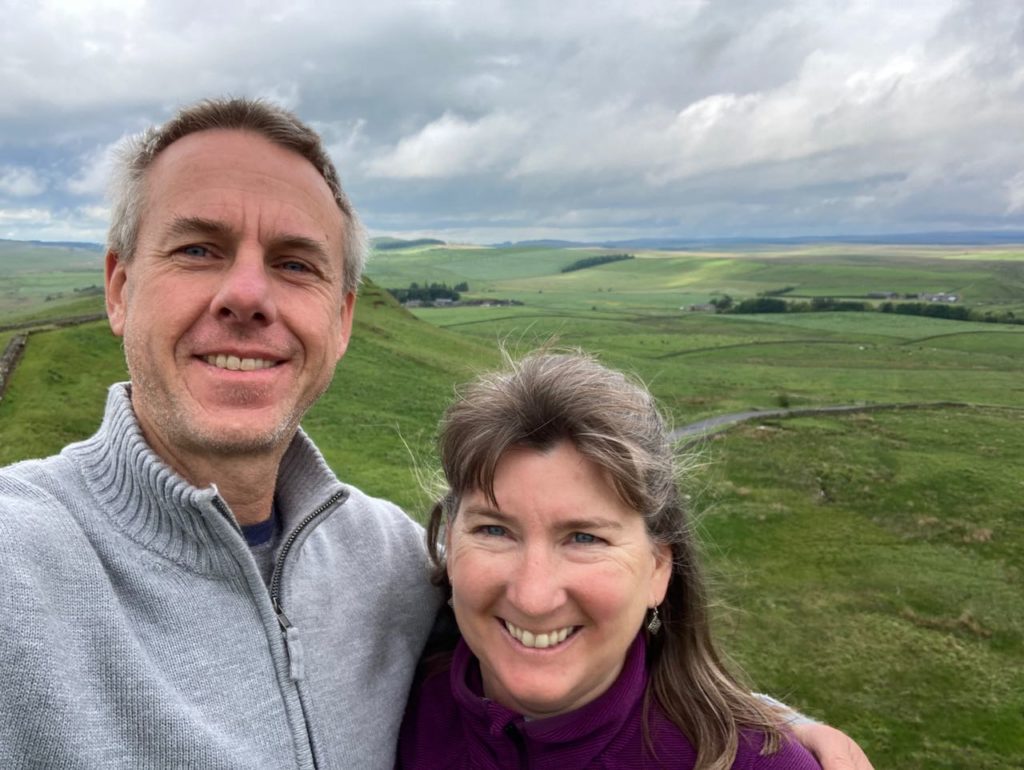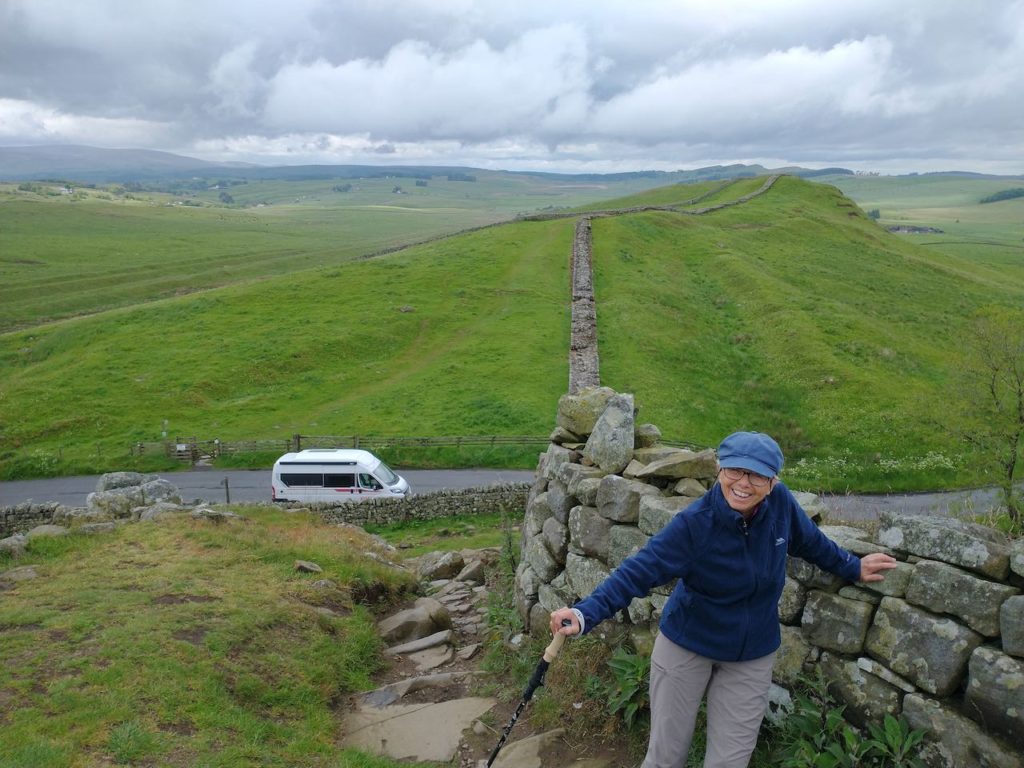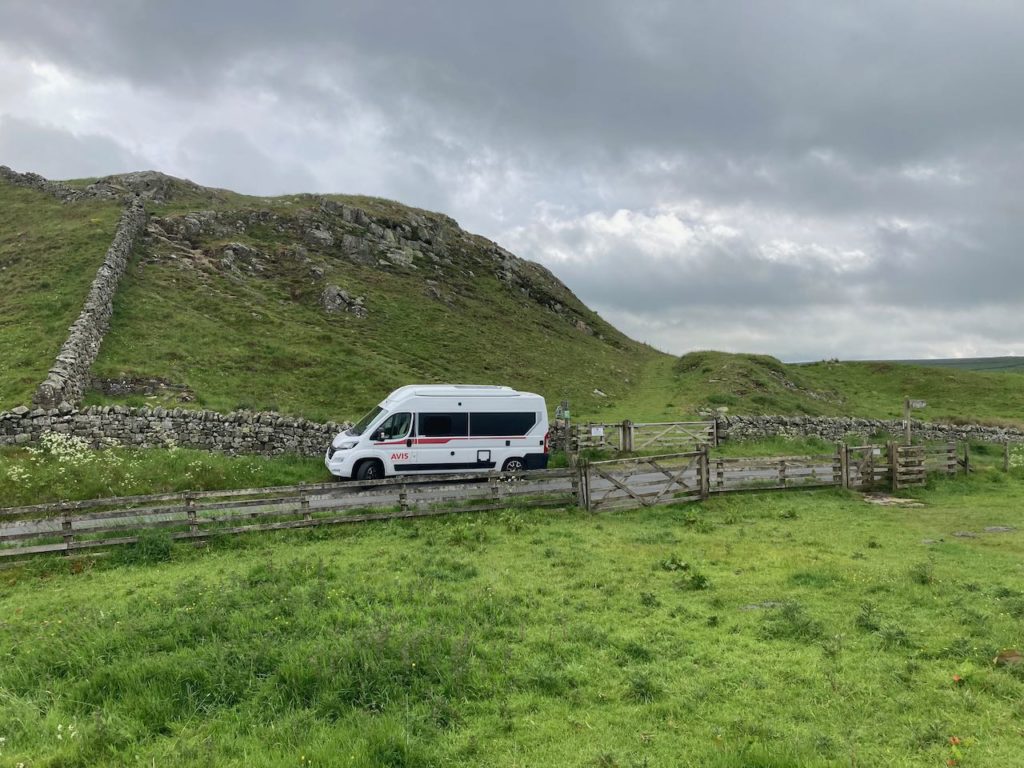 As always, thank you for reading. We're in Sunny Scotland now, so stay tuned for more!