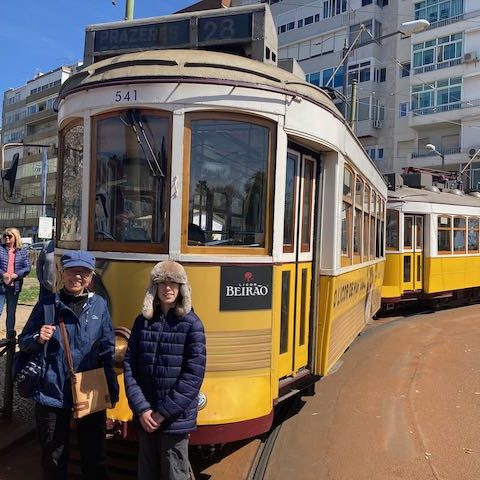 After we left the kitesurfing beach, we headed back to Lisbon. We hopped aboard an ancient tram that rattled and wheezed its way through the narrow and steep streets of the old town. Next, we headed for Belém, a waterfront suburb south of town. There we got a glimpse into the luxurious excesses of the ruling classes of the 1800s at the carriage museum – whenever I see this kind of stuff, I always think to myself, "It's no wonder they got their heads chopped off."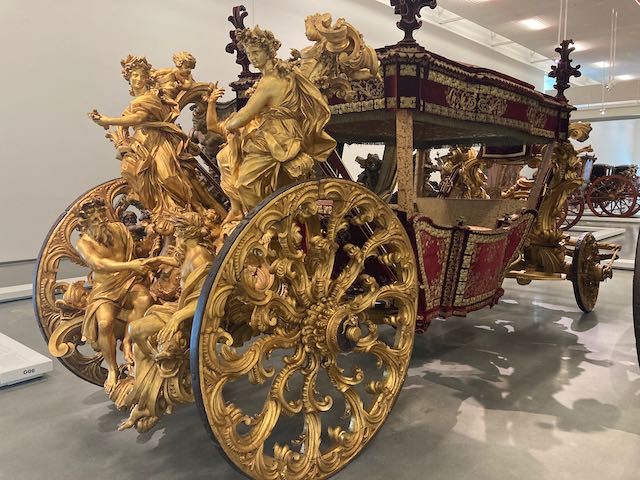 After the carriage museum, Jen and Kathy found a cool monument to Henry the Navigator, as well as an inlaid map of Portugal's colonial history. Meanwhile, Witt and Quinn visited a modern art museum housed in a former coal power station. In addition to the art, the power station itself had also been turned into a museum where we got to explore the four-story boilers that powered the city and learn a little about the horrible job of the people who worked beneath them shoveling coal and ash.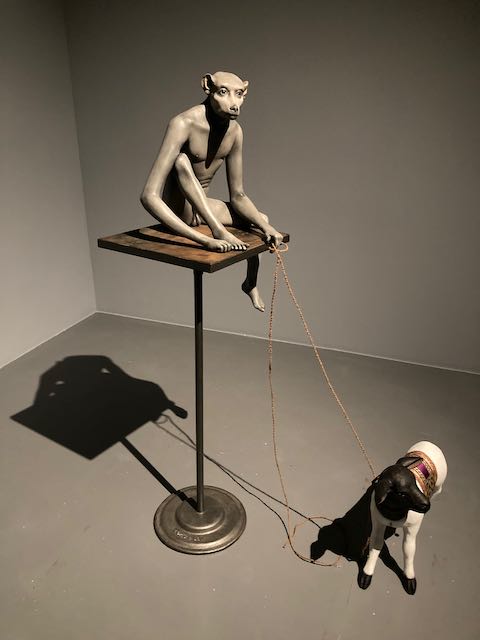 The next day we headed to Sintra, home of the Portuguese monarchy. We spent a few hours exploring the brightly painted castle with its combination of Christian and Moorish architecture before heading toward the waterfront just outside Lisbon. We camped in a rather odd parking lot of a former ammunition factory that seems to be turning into a hipster artsy hangout. After a visit to the aquarium the next day, we headed out of town toward the Algarve region of Southern Portugal.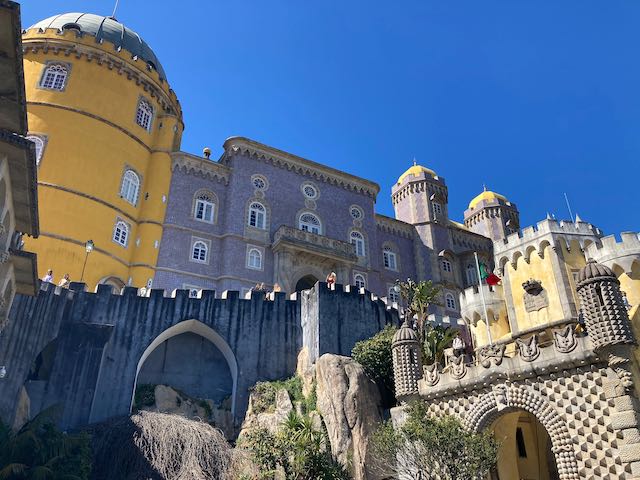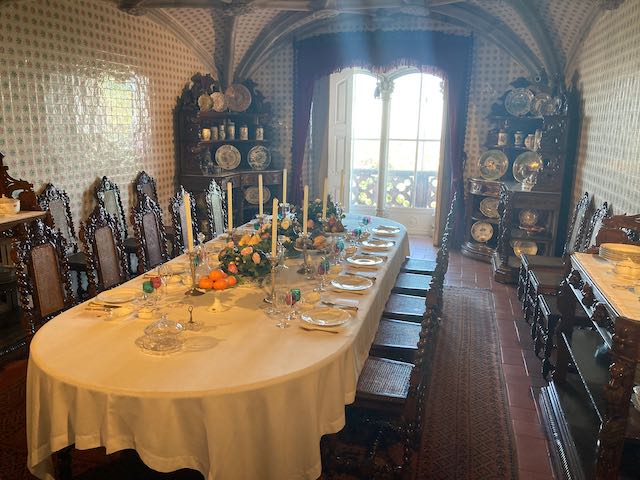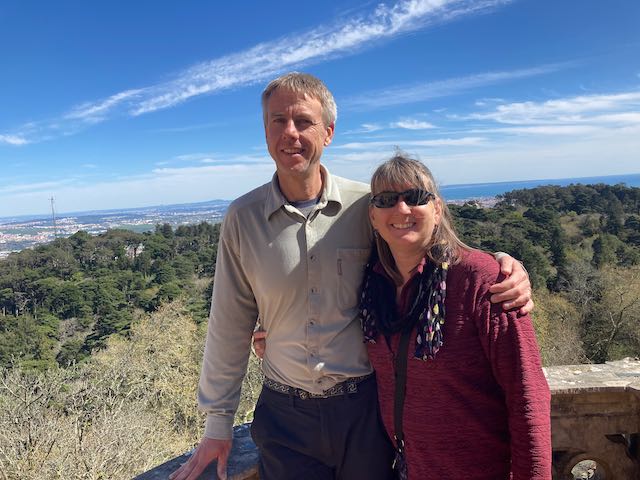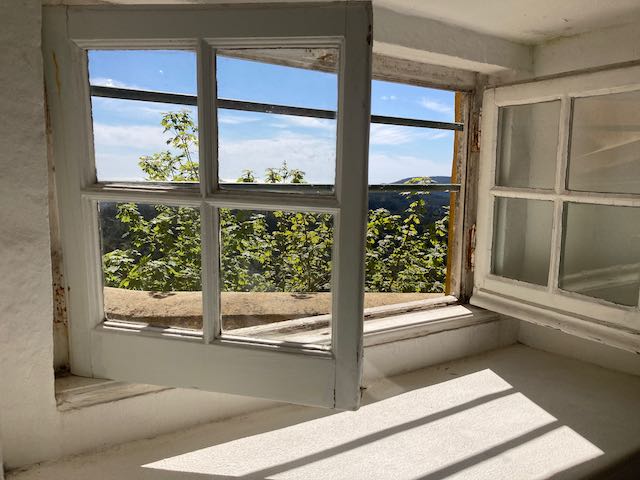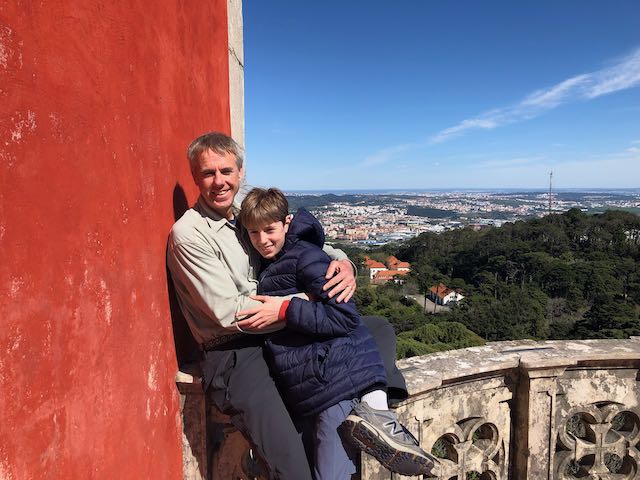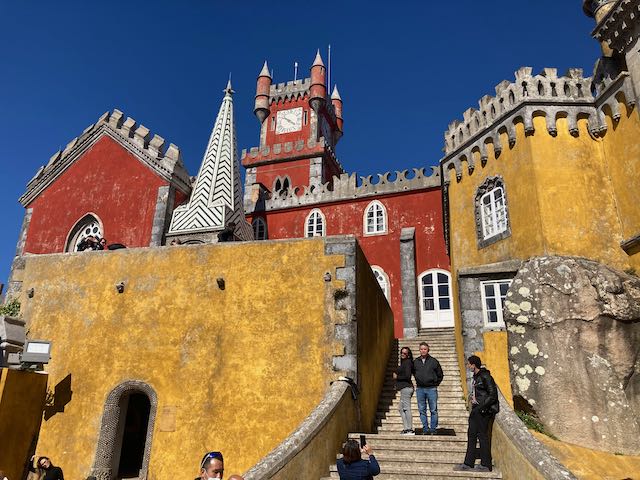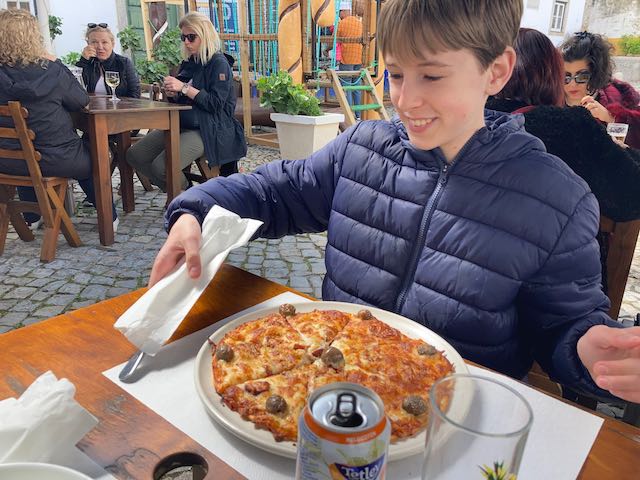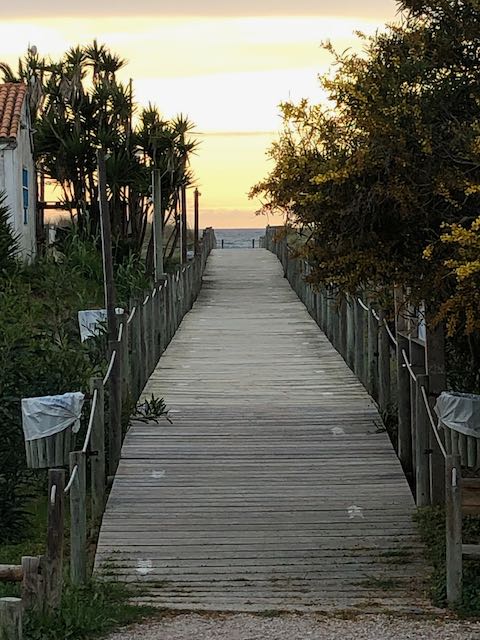 That evening we found an amazing campsite at a parking lot on the beach about an hour south of the city near a town called Vila Nova de Milfontes. We'd read that free camping is prohibited all along the southern coast, but we talked with a few other van folks there, and they assured us that no one would bother us. A police car even drove past later that evening and didn't stop. Although lacking in access to electricity and freshwater, these free campsites are always the best.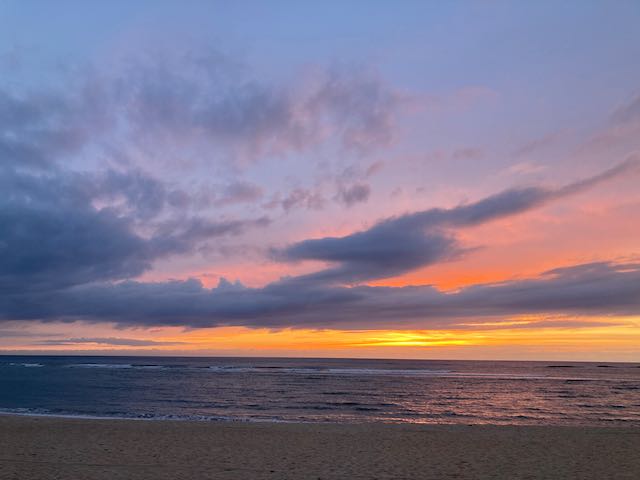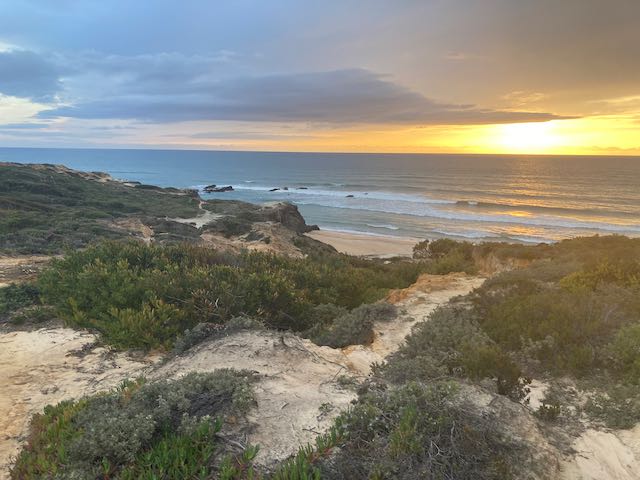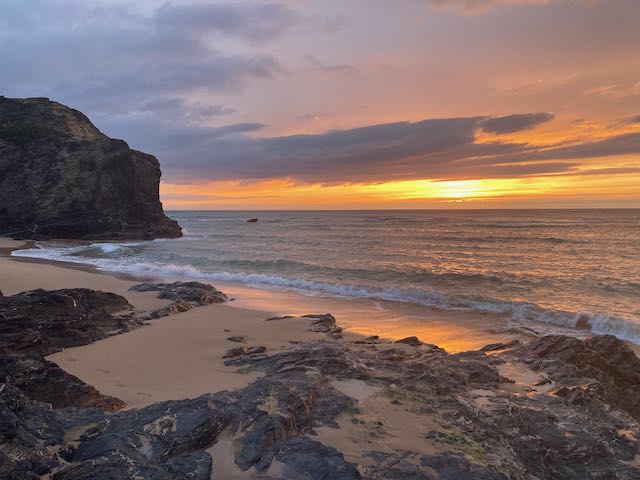 The drive from there south took us along back roads that lead through beautiful rural countryside. We spent the night in Lagos, and the next day headed East along the southern coast toward Spain. The highlight of this area (for the adults, anyway) was a short hike along the stunning coastline. We even found another free campsite for the evening in a beach parking lot.
For Quinn, the highlight was an electric karting circuit.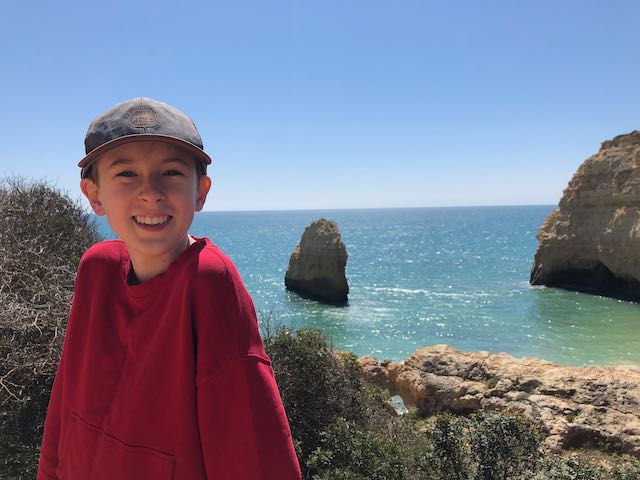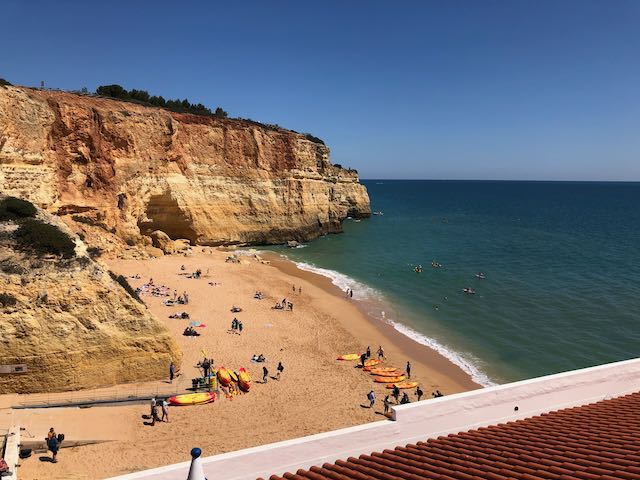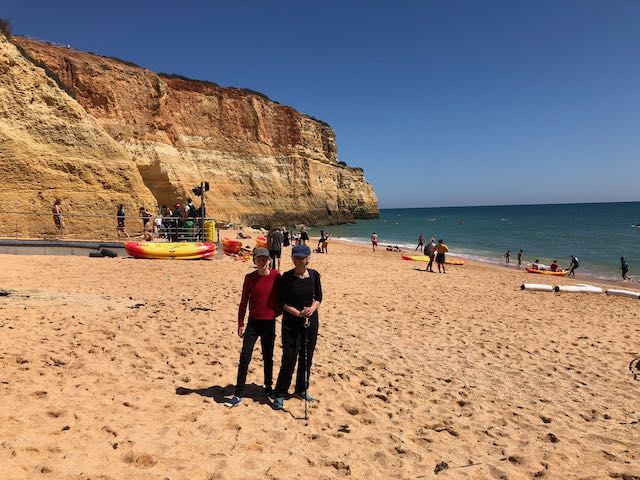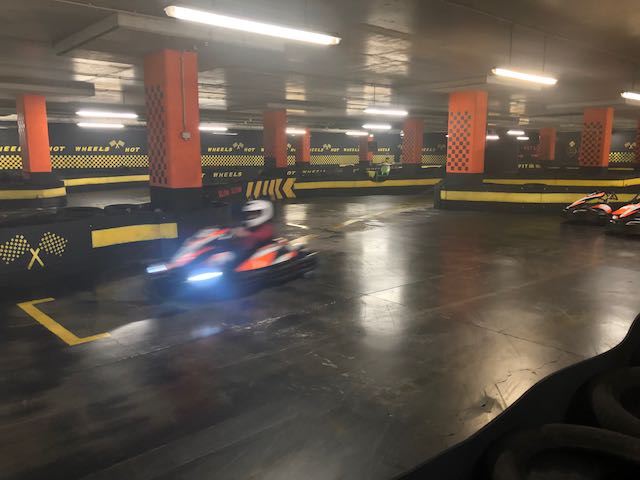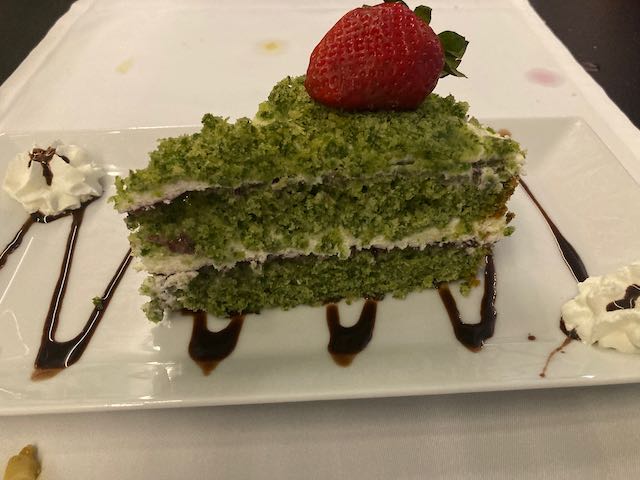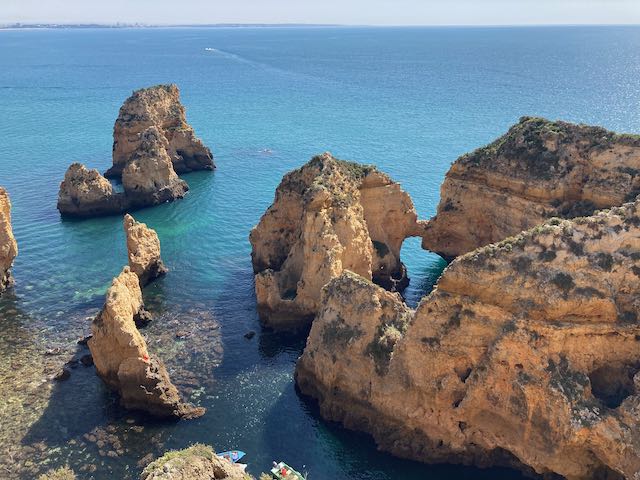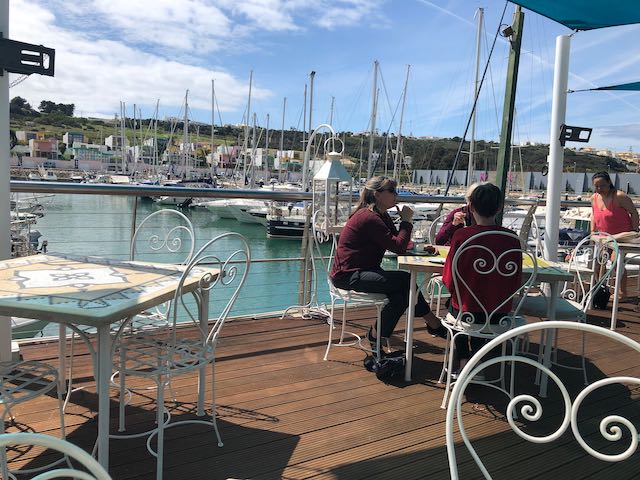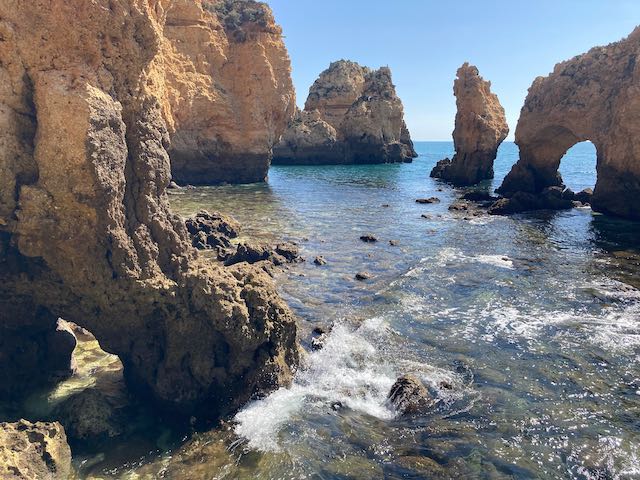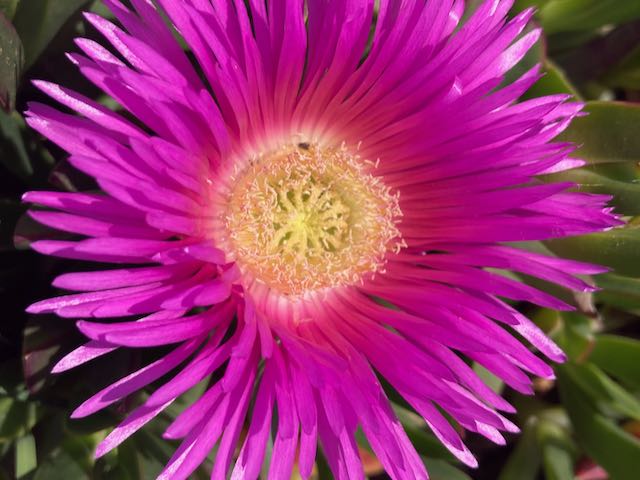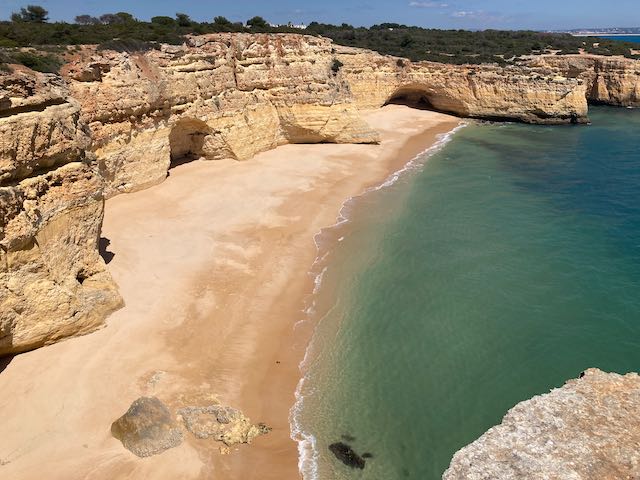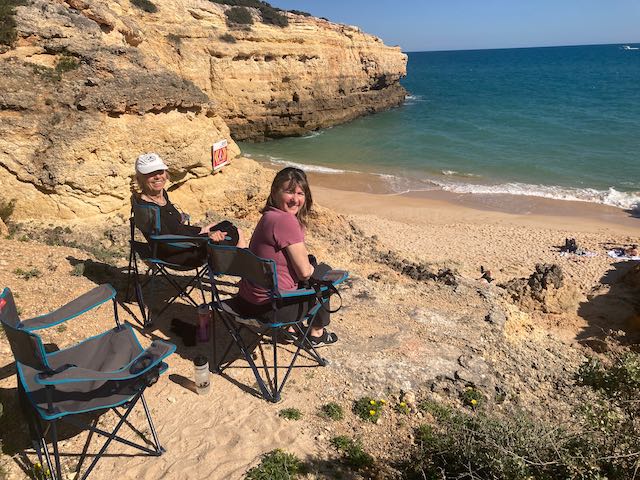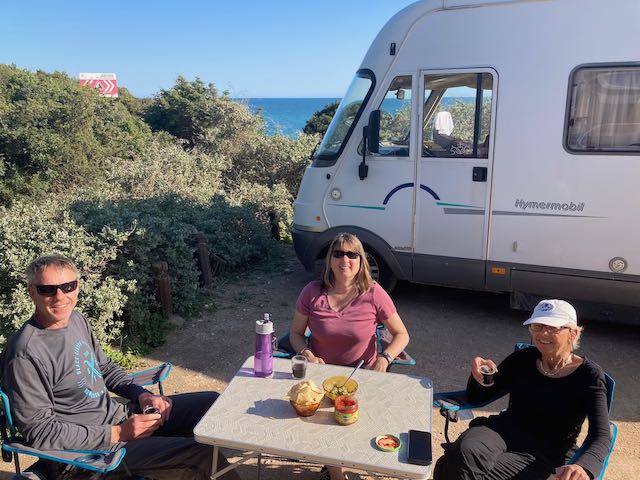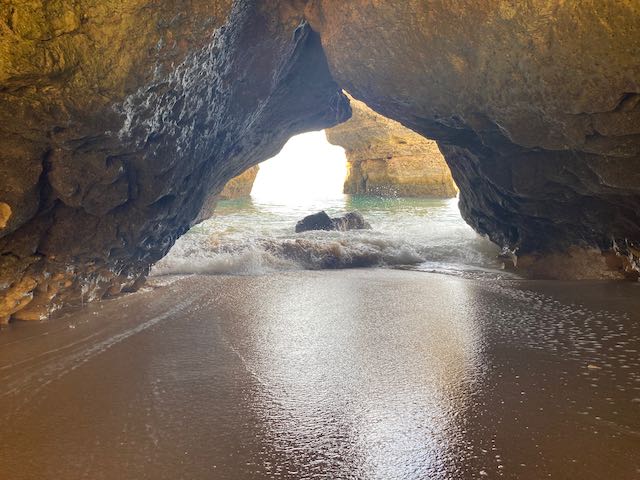 We're starting to feel the pinch of time. We have to be out of the Schengen visa zone by mid-May. With only a month left and a lot to see, we decided to make some tough choices as we headed through Spain and back toward France. More on that soon!