While stuck in the rain in November and desperate for sunshine, we booked a place in Southern Albania for January-February. Being further south, it's warmer and gets 14 minutes more daylight each day. Yes, we look at these things.
We arrived in Albania a few days ago, but first a wrap-up of our time in Budva…
New Year's Eve in Montenegro seems to be a bigger event than Christmas, possibly because Christmas is shared between the Gregorian Christmas day that we observe and the orthodox Julian Christmas celebrated on January 7. Or maybe the Montenegrins just love to party. In any case, the resort hotel near our apartment suddenly went from deserted to full, and then a few days later emptied out again just as quickly.
For Quinn's birthday, we went out to a restaurant on the beach to enjoy breakfast in the sun, followed by chocolate lava cake. Hey, it's his birthday! Later we made another trip to the go-kart track for some racing fun.
Quinn asked for a few things for Christmas, most of which we were unable to find. One thing we did stumble across though, was this Ushanka hat. Not sure where his fascination with all things Russian came from, but we were happy we were able to find this.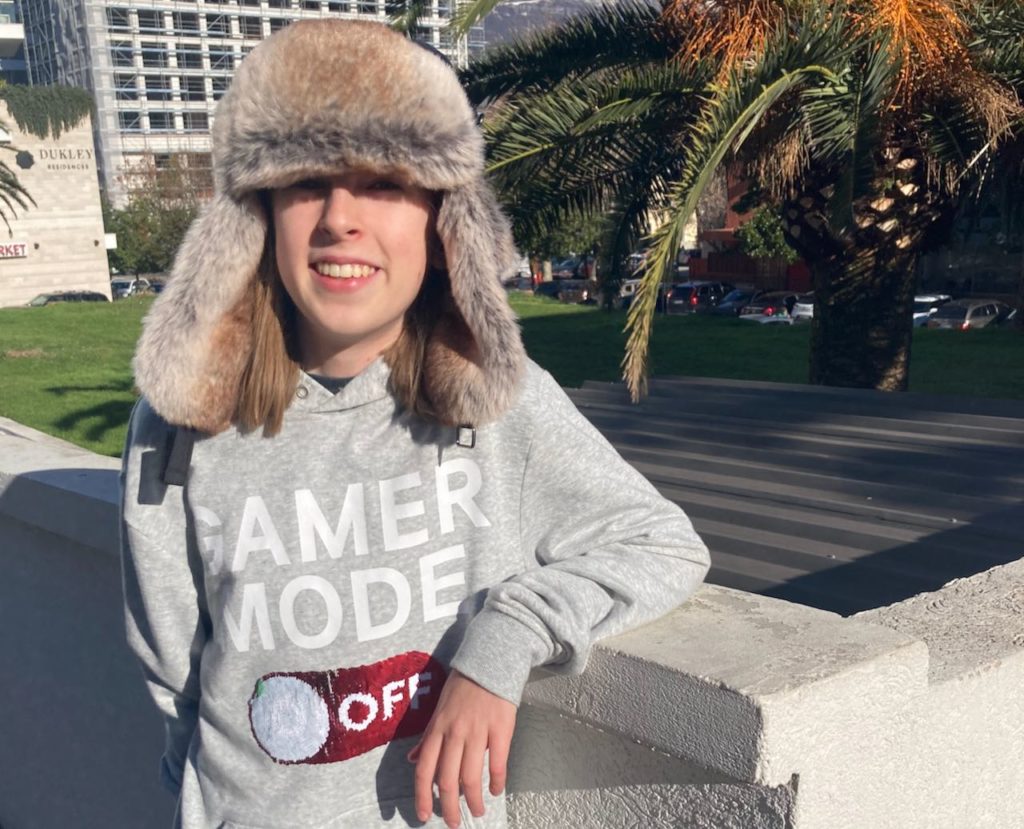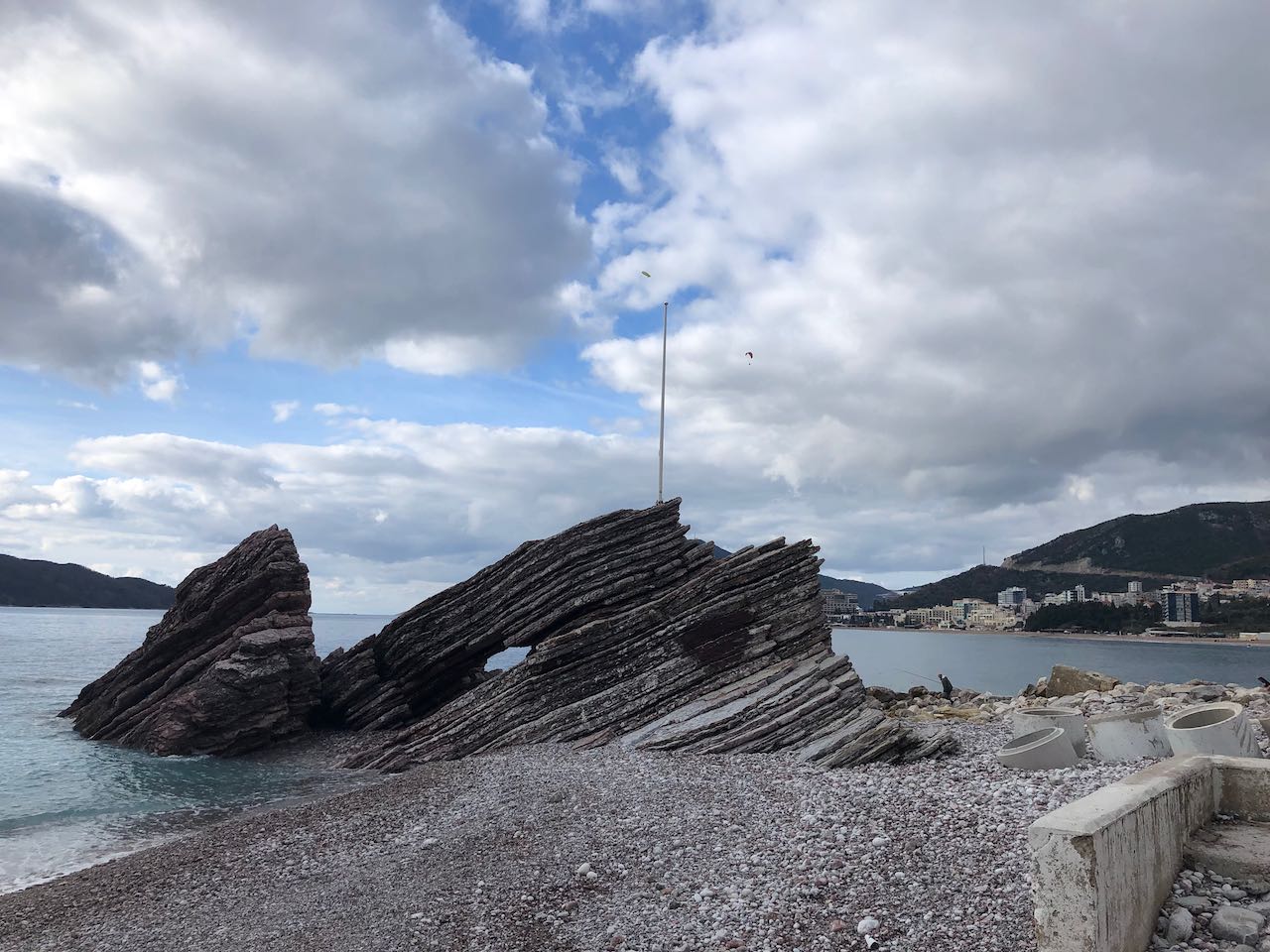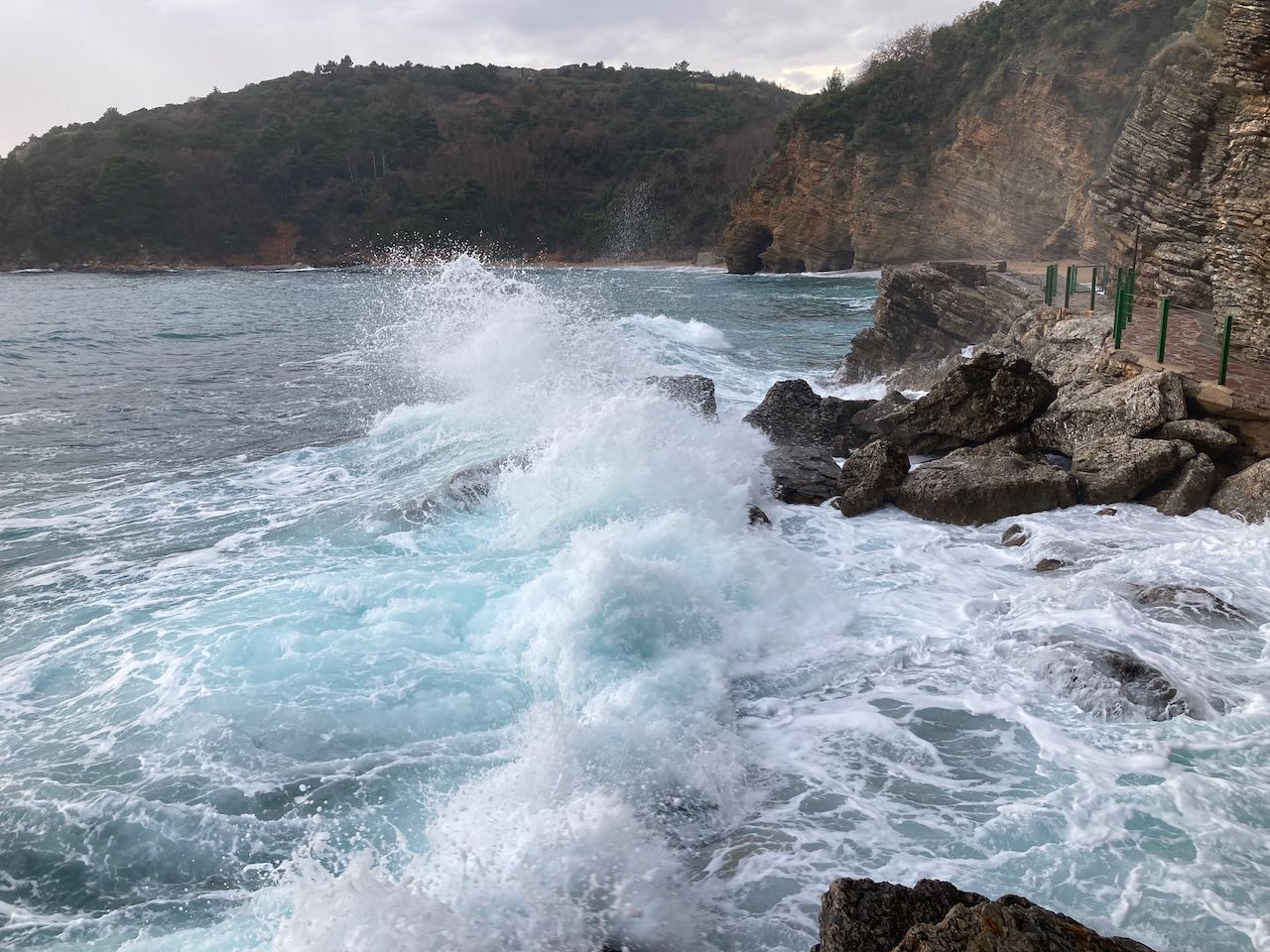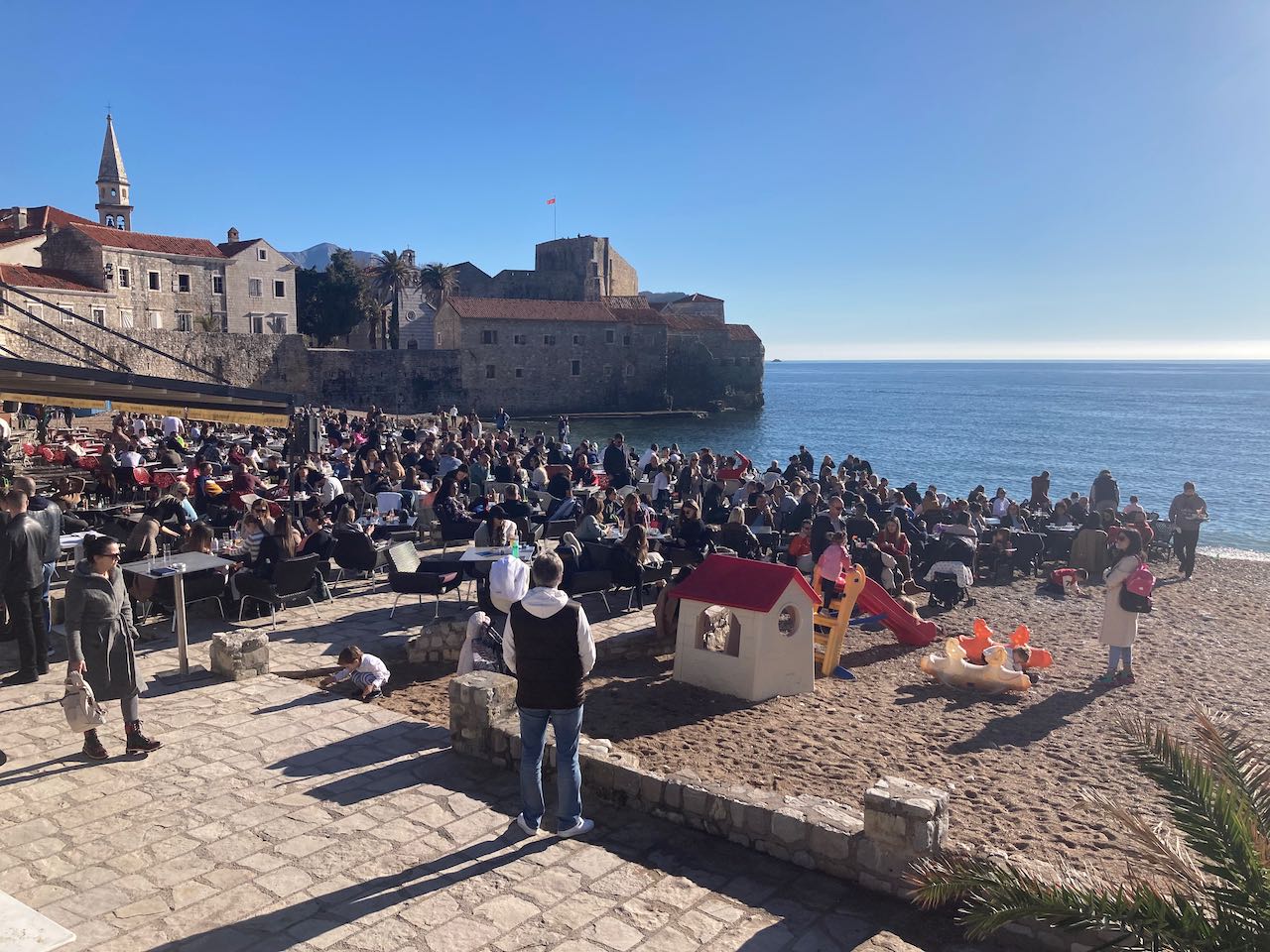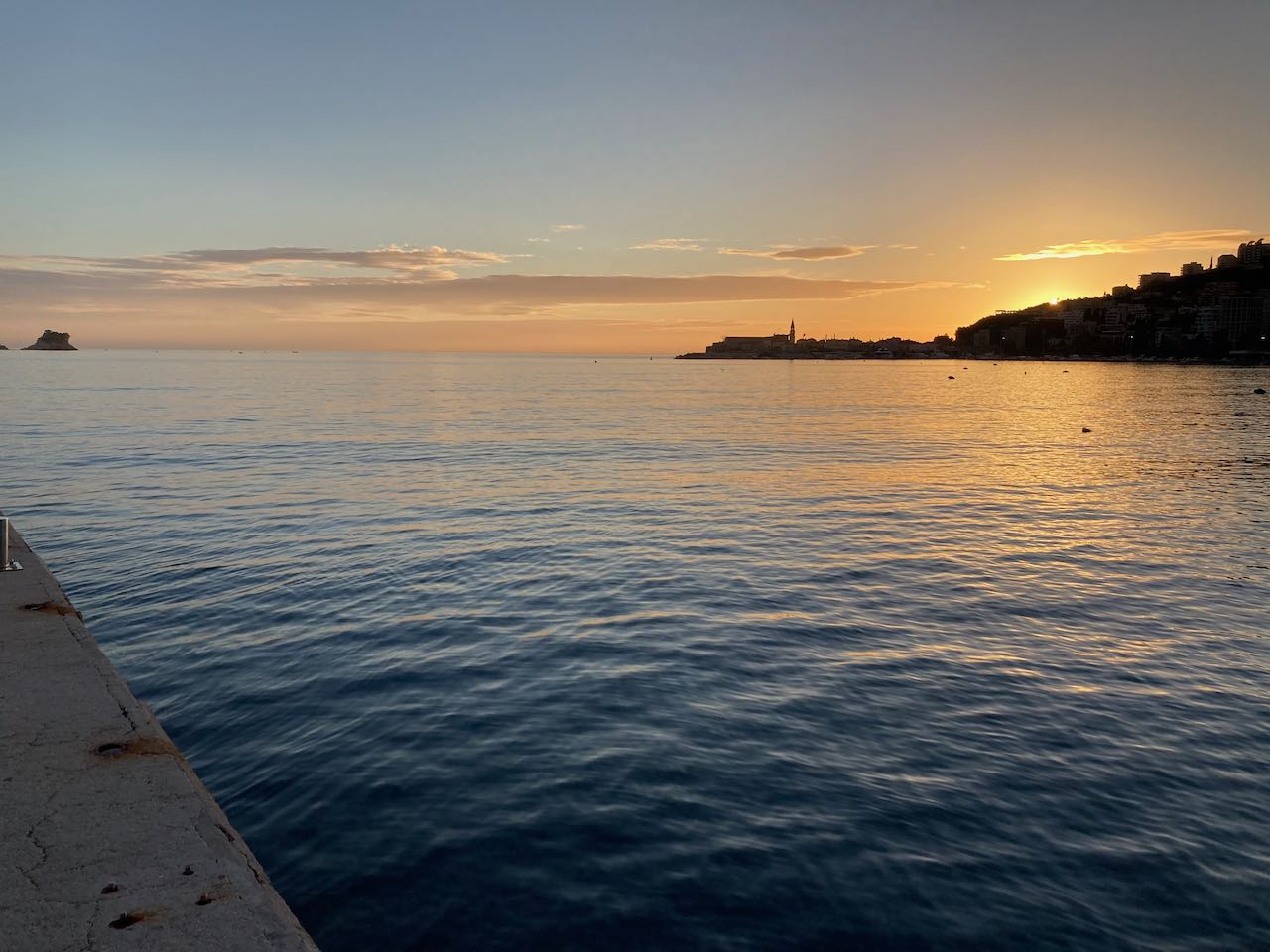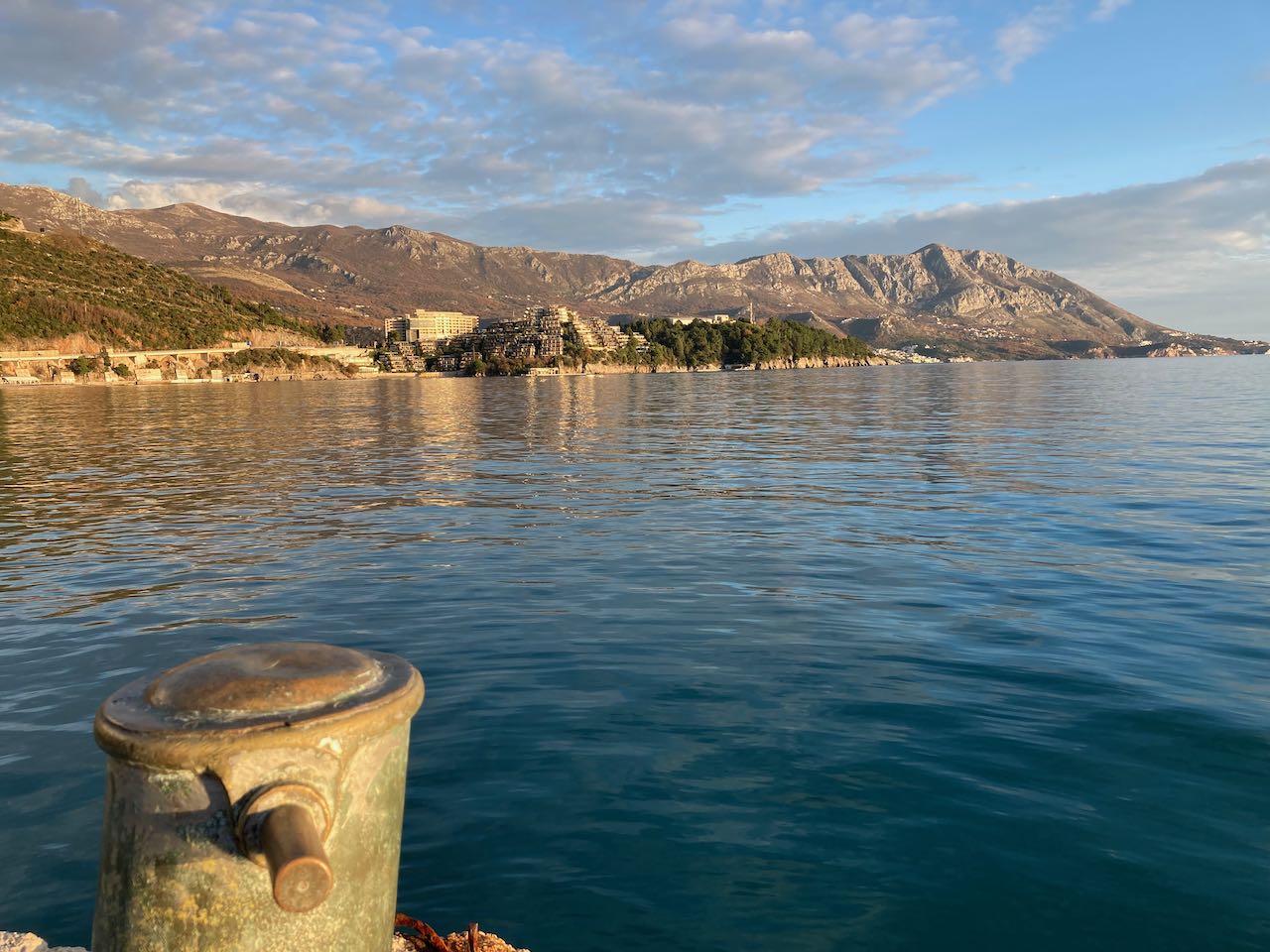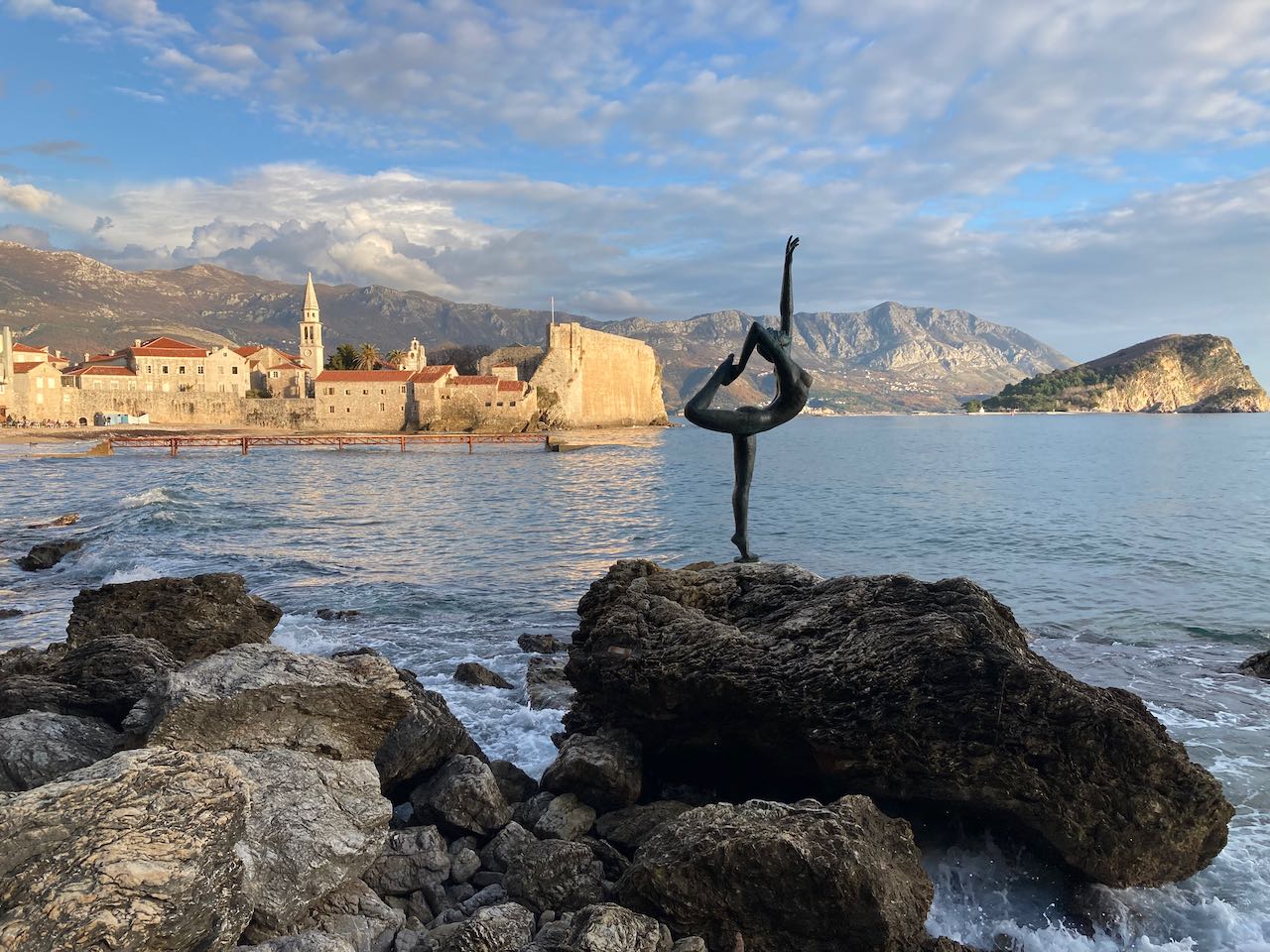 Because we expected a surge of Omicron cases (which is now happening), we decided to rent a car for our entire stay in Albania. So on January 10th we packed up and headed south. It's about a 7-hour drive from Budva to our next month-long stay in Saranda, so we broke it up with a two-night stay in Tirana, the capital of Albania.
Tirana is notorious for bad traffic, and we got to experience it firsthand. It took us about 2 hours to get from Budva to the outskirts of Tirana, including the easiest border crossing ever. Once in the city though, it took another hour to get to where our Airbnb host told us to park. Traffic was reminiscent of some cities in Africa or South America with little in the way of traffic controls and drivers jockeying for position. We finally made it to the parking lot, only to be told that no parking was available there. We then contacted our host who directed us to another location — 15 more minutes to get about a kilometer away to where we were finally able to park.
As a consolation though, we got to take our first-ever car elevator! We backed our car into the elevator, hit the button, and were taken down five levels into a parking garage. After settling into our apartment we went out to a Greek restaurant nearby for some yummy gyros. Tirana is inland and cooler on the coast, but we're pretty determined not to eat indoors if it can be avoided. Quinn's ushanka is coming in handy!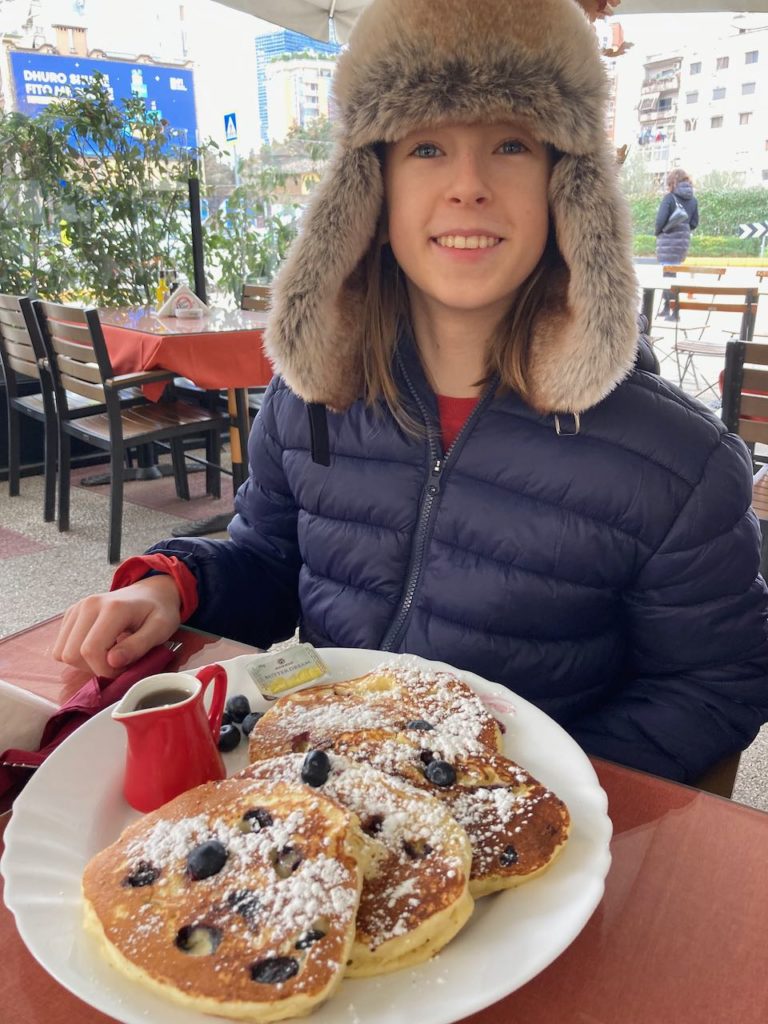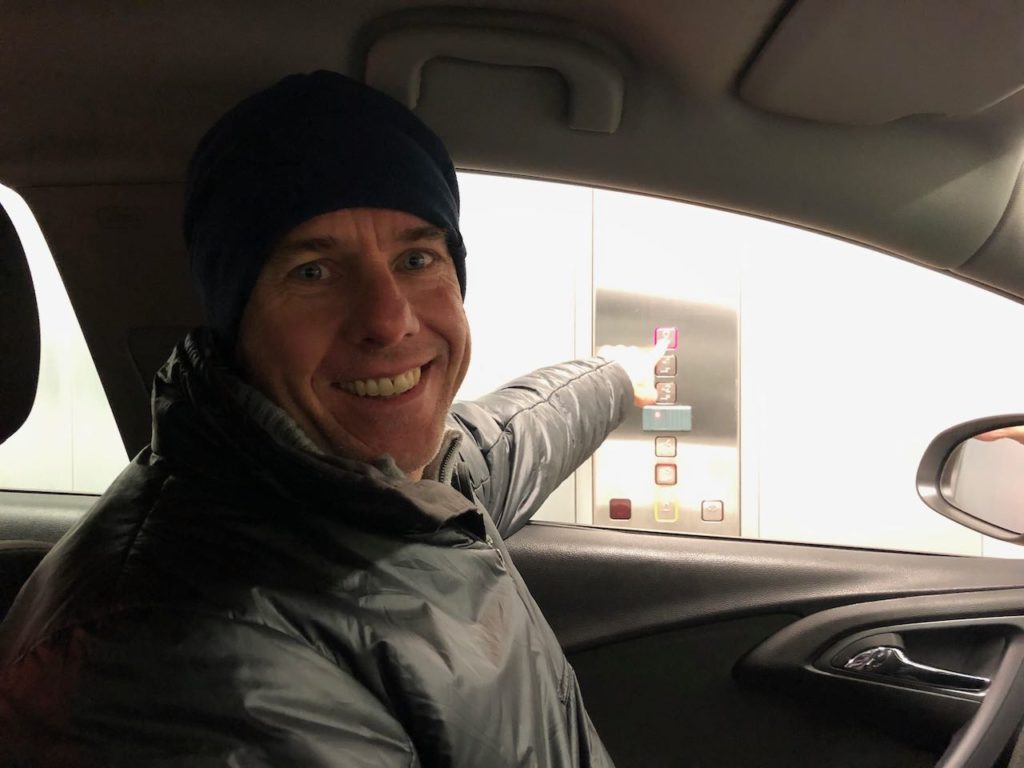 We spent a day strolling around central Tirana and visiting a museum dedicated to the dark years of Albanian communist rule between the end of WWII and 1991.
The next day (after another amazing breakfast) we got our car and headed south toward Saranda. It took us most of the day, and we enjoyed a beautiful drive through the Albanian countryside.
During our first weekend in Albania, we visited Butrint National Park, located about 30 minutes south of Saranda. The park is home to an ancient city that was occupied for thousands of years and ruled by the Greeks, the Romans, the Venetians, the Byzantines, and others. It was largely abandoned about 200 years ago, leaving the ruins accessible to archaeologists and tourists. We spent a couple of hours wandering around the site marveling at the various structures from across the ages.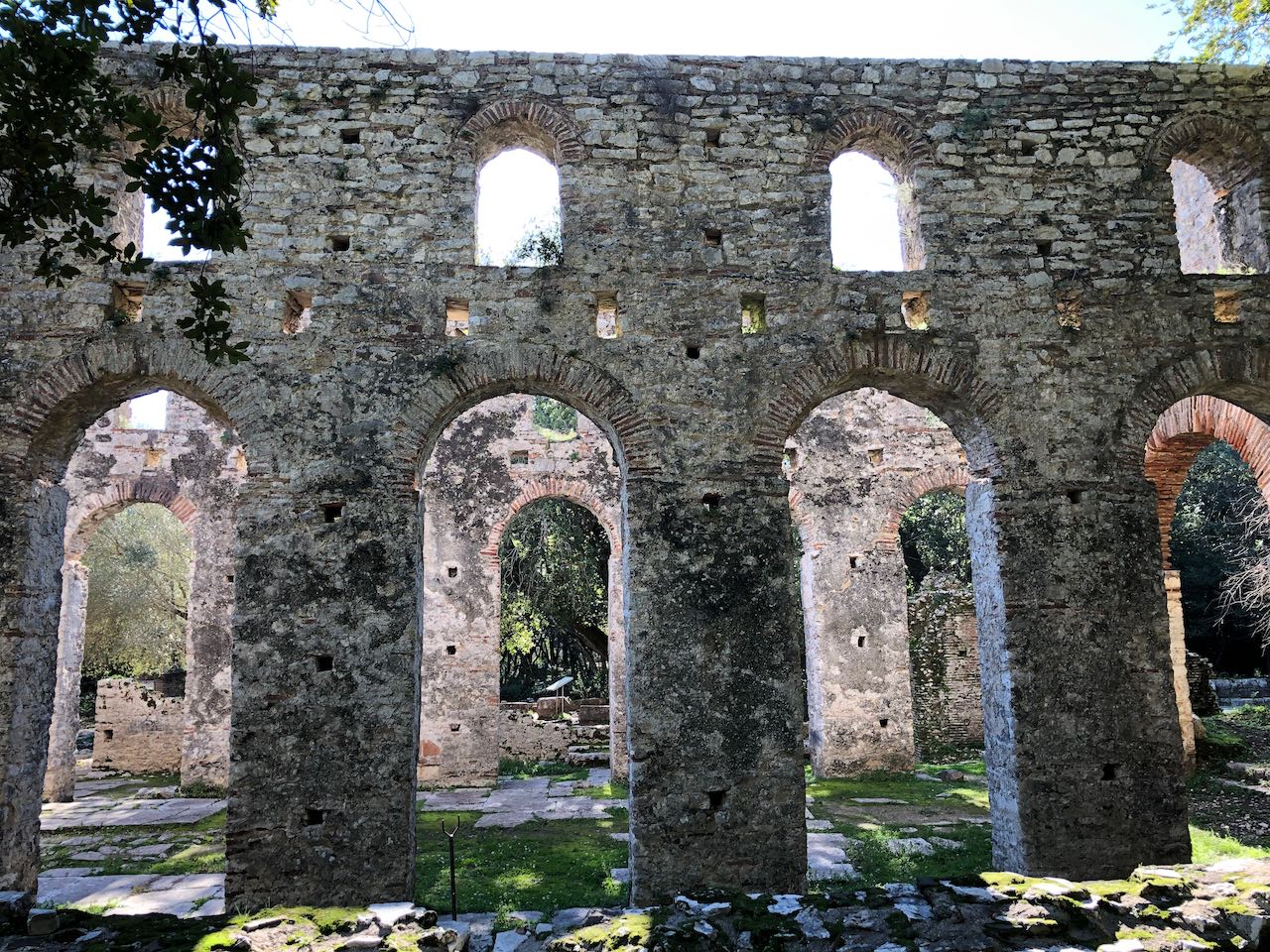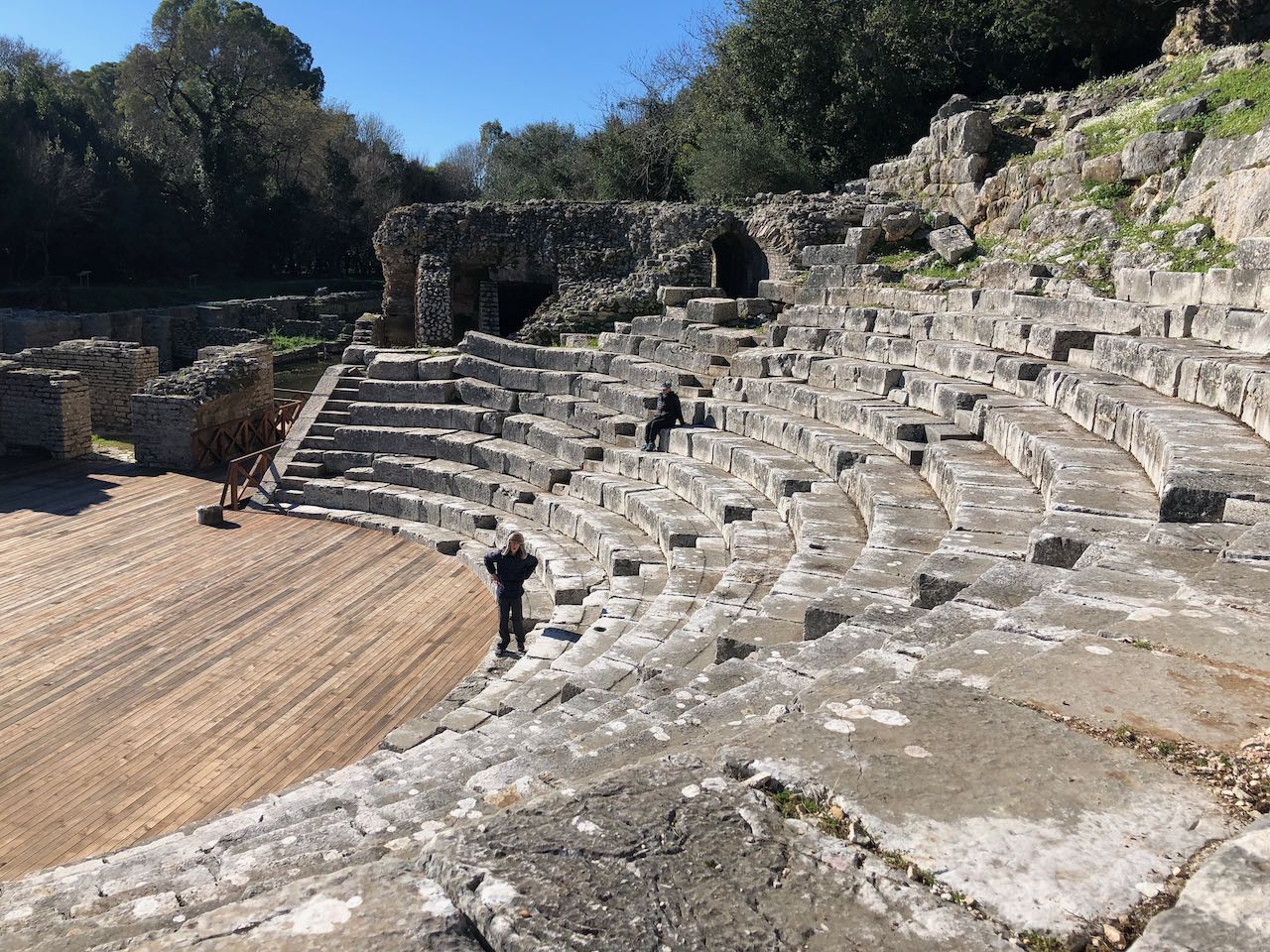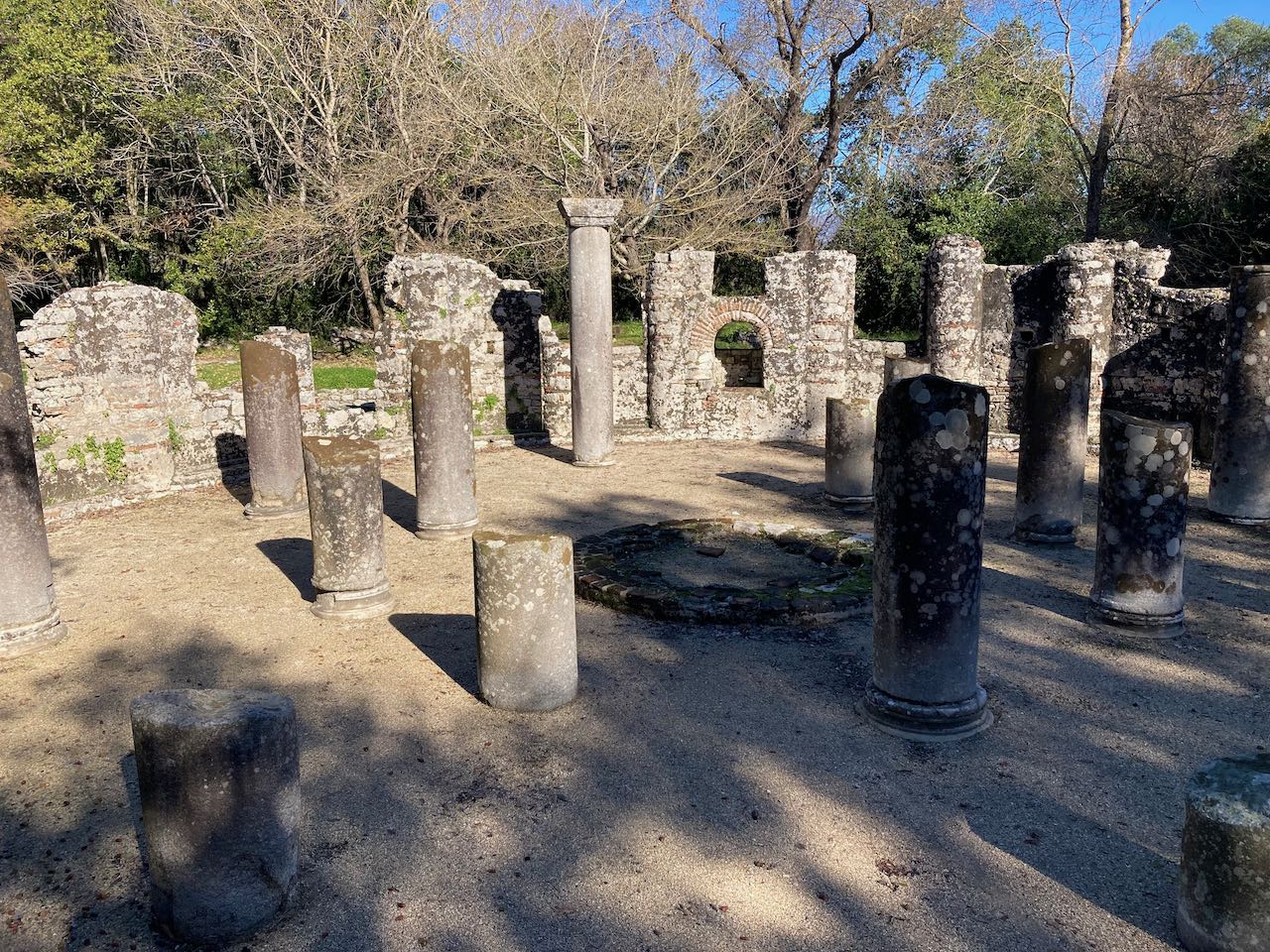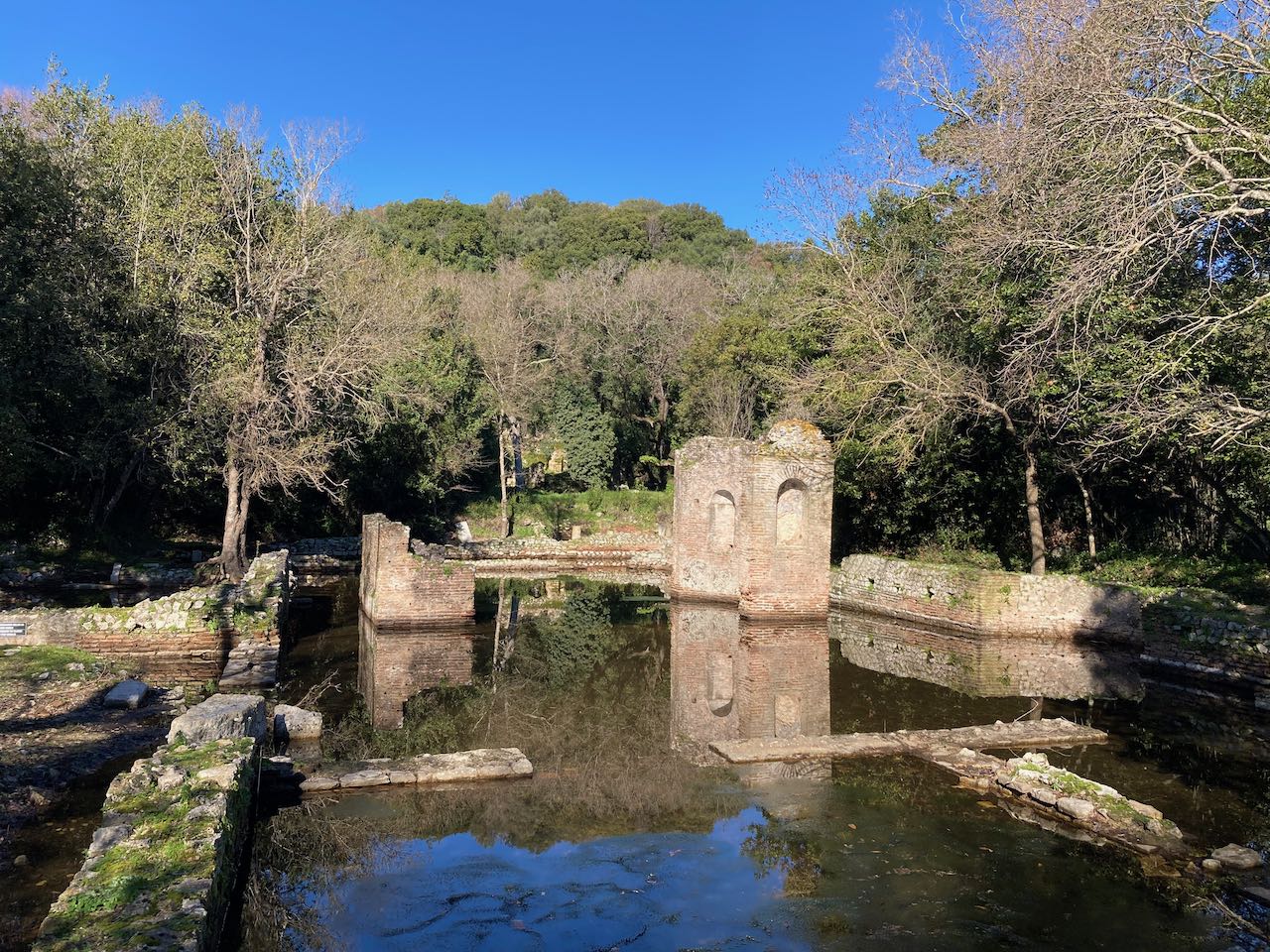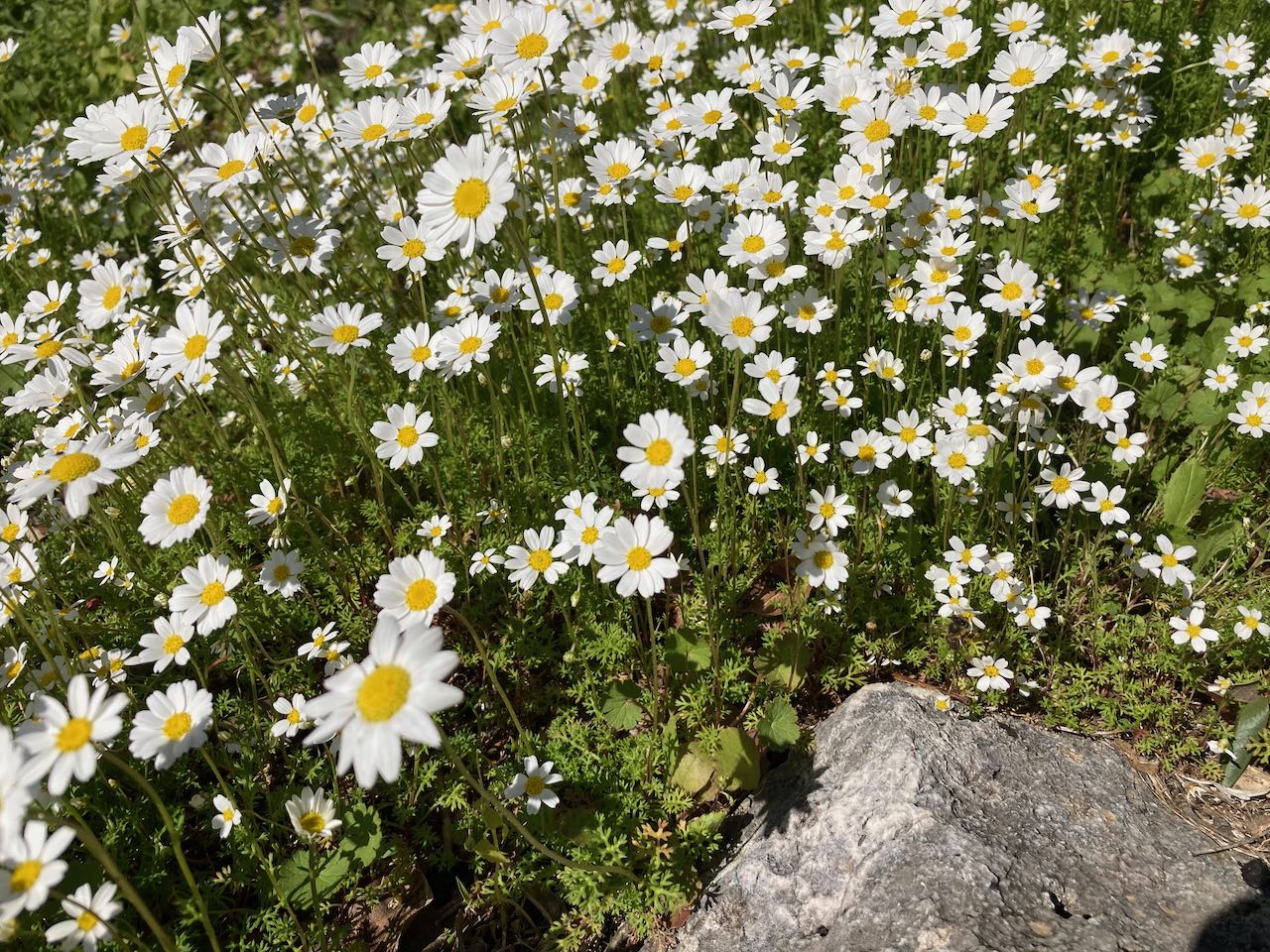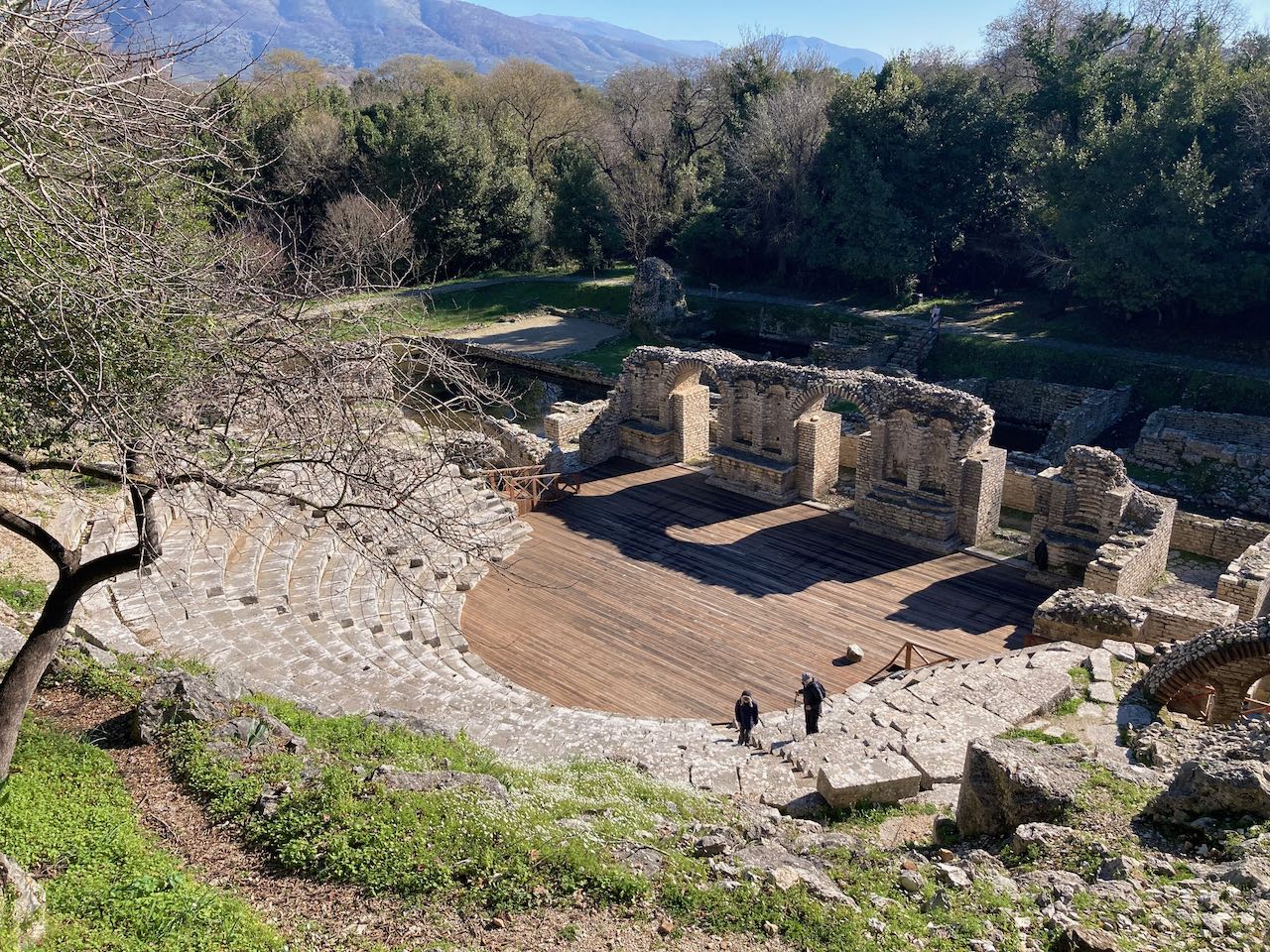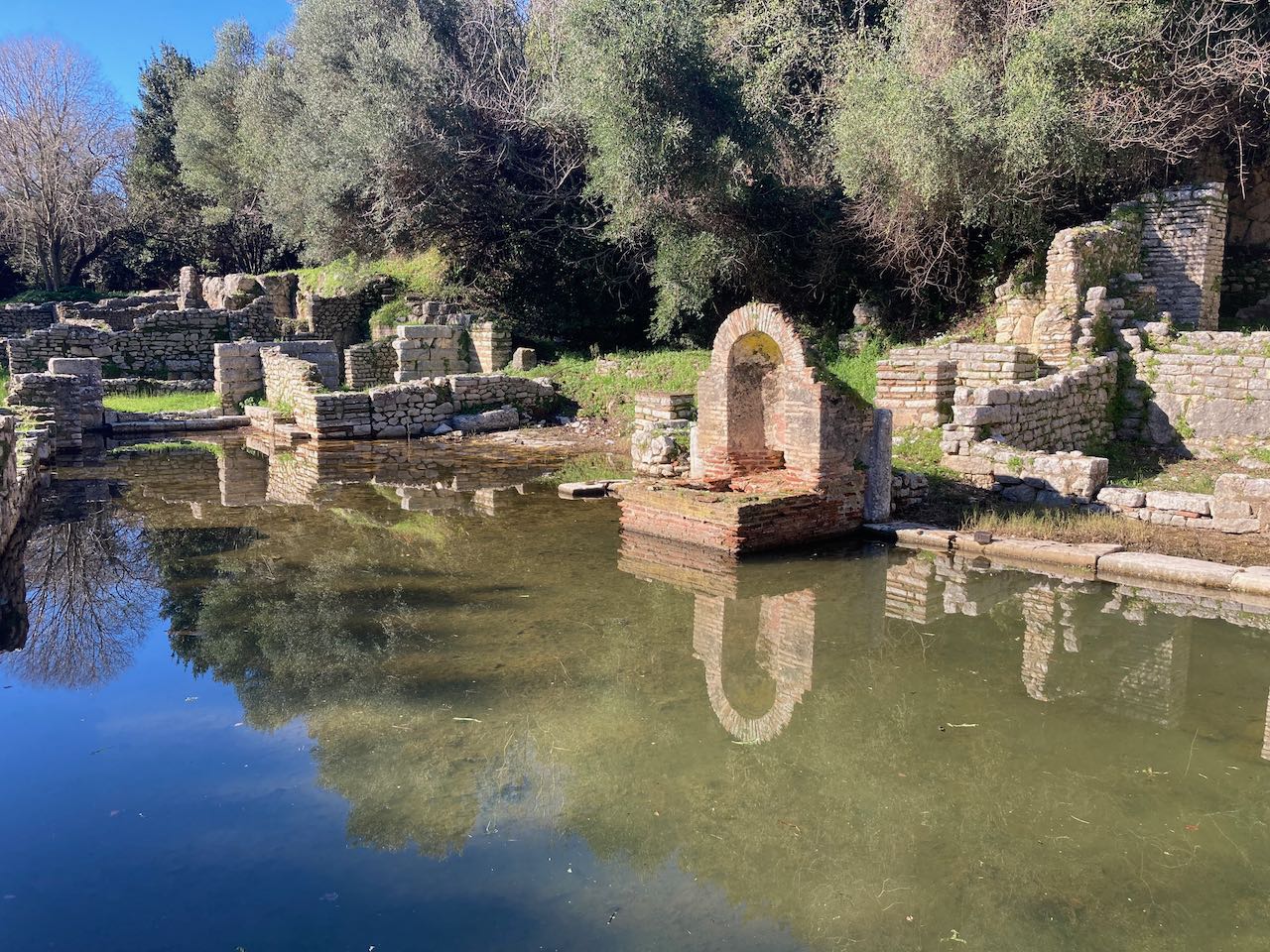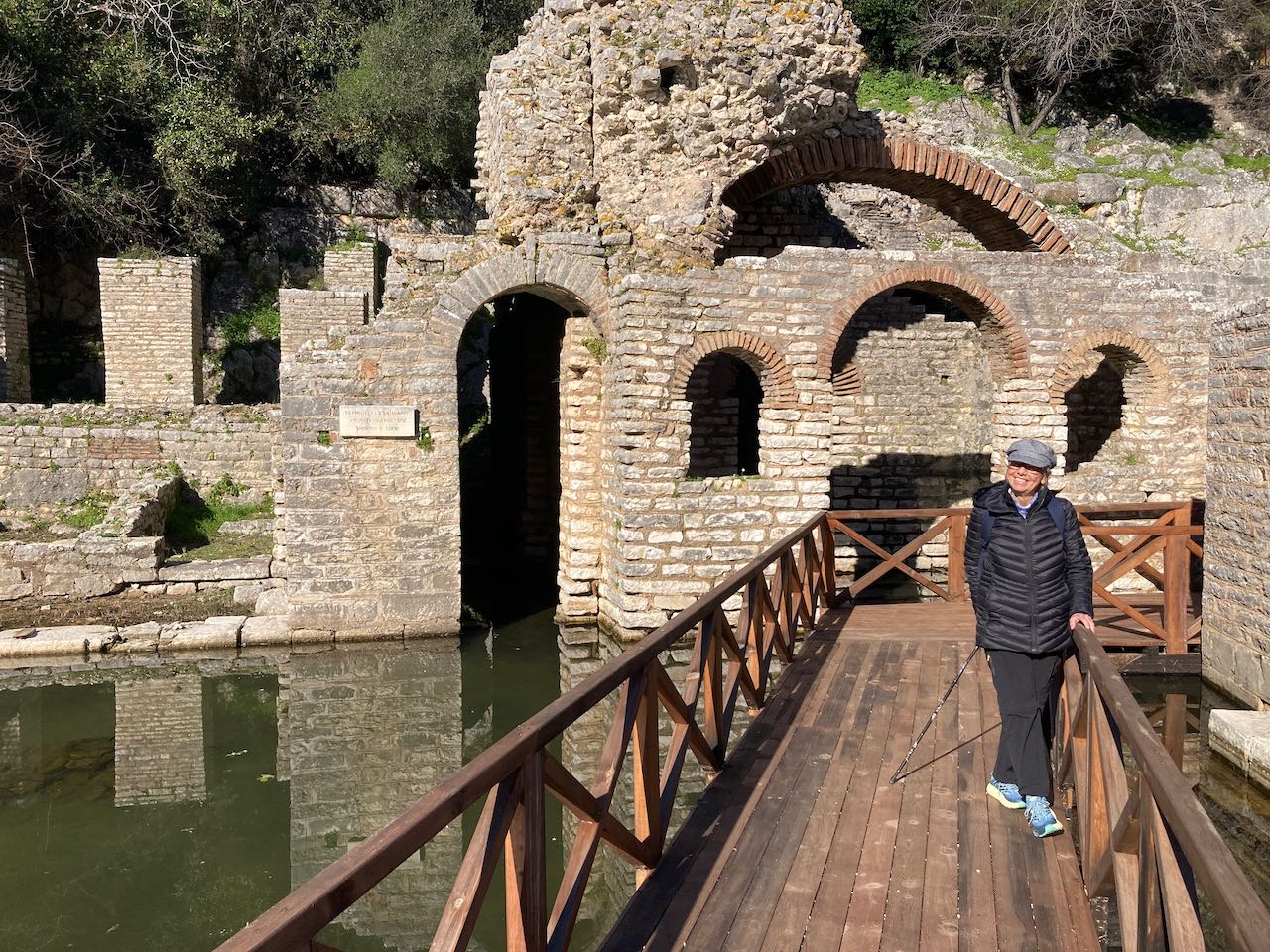 We also learned, through the magic of the internet, that Top Gear visited Albania back in 2011, arriving in Saranda on the ferry from Corfu, Greece. We saw the wooden ferry that they took in that episode and will probably use it ourselves at some point during our stay.
As always thanks for reading!