Portugal was one of the places that we all said we really wanted to visit when we started this trip. There are a lot of American expatriates who call Portugal home, and even Jen's grandmother once said that Portugal was one of her favorite places. With a recommendation like that, how could we not go?
It only took us a couple of hours to reach the Portuguese border once we left Santiago de Compostello. Our first stop for the night was at a forested campground near Parque Nacional Peneda-Geres. Wet weather prevented us from exploring the park, but we enjoyed a very peaceful night camped in the forest.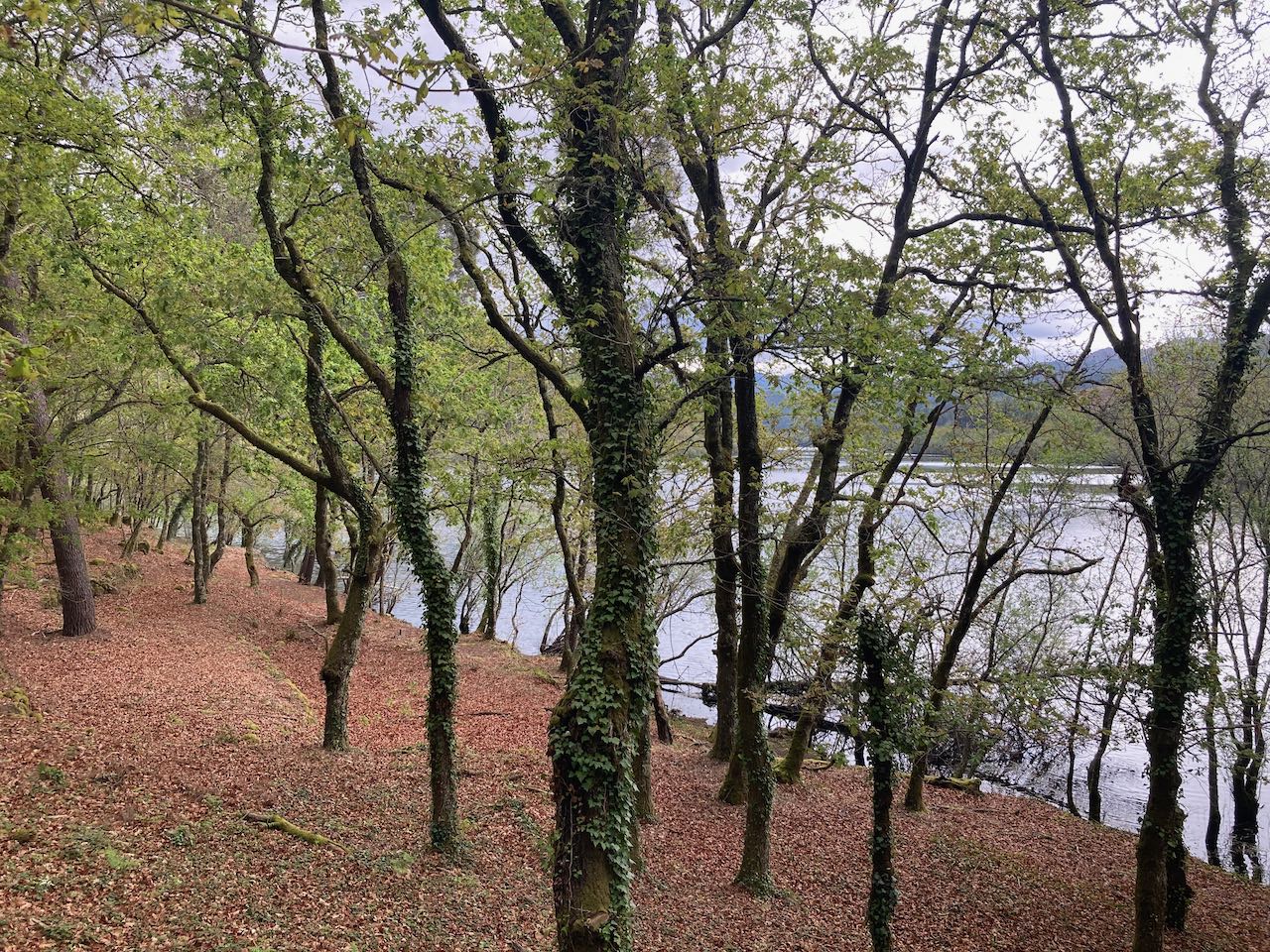 The next day during a lunch stop in the town of Braga we were walking around taking in the sights while at the same time looking for an appealing place to each lunch, Quinn suddenly started bouncing up and down saying "Sushi! Sushi! Sushi!" He'd spotted an all you can eat sushi restaurant, and since we knew he was getting tired of "point and pray" ordering (where he never knew what he was going to get), we decided to go for the sushi, which turned out to be very good.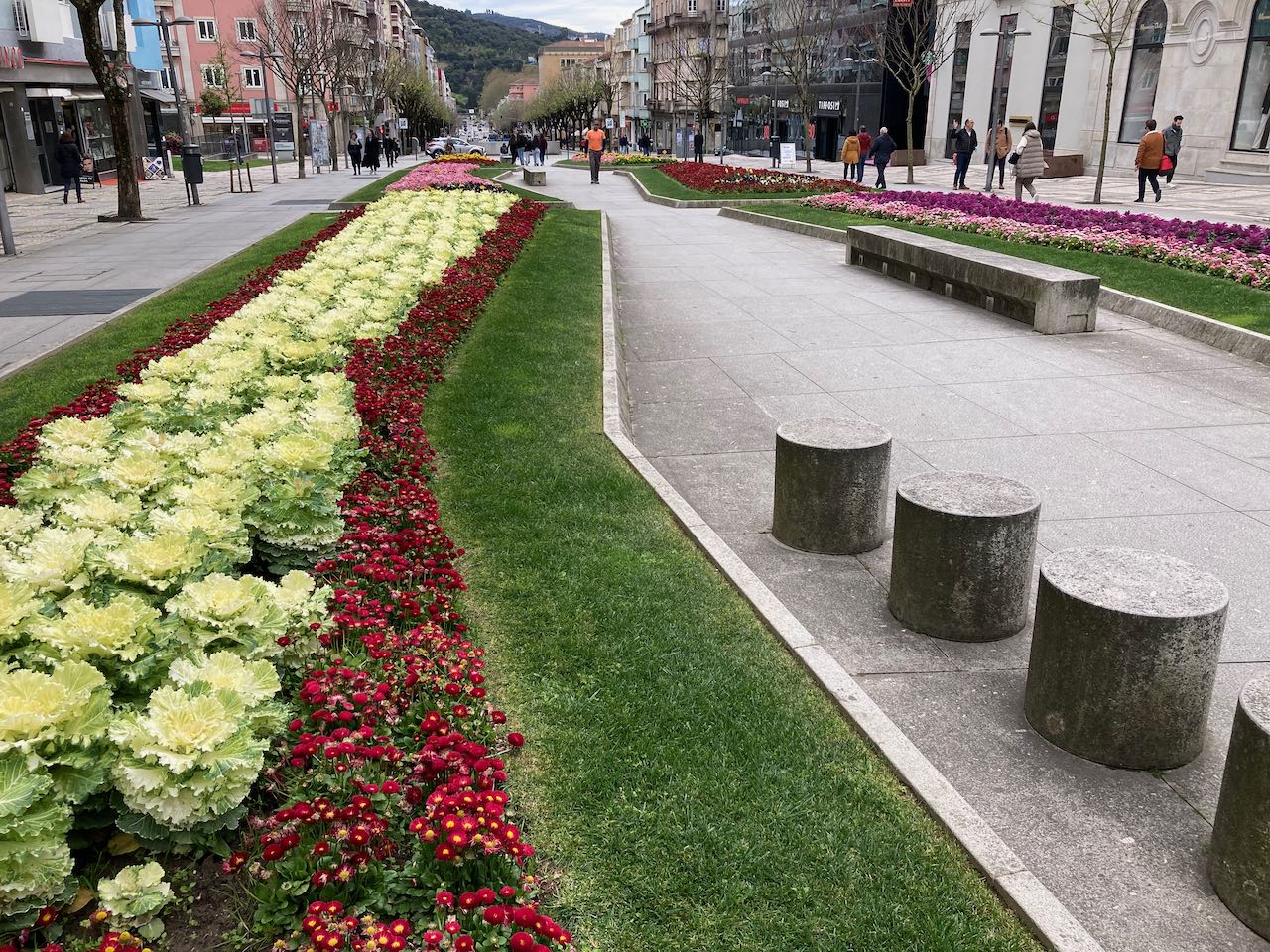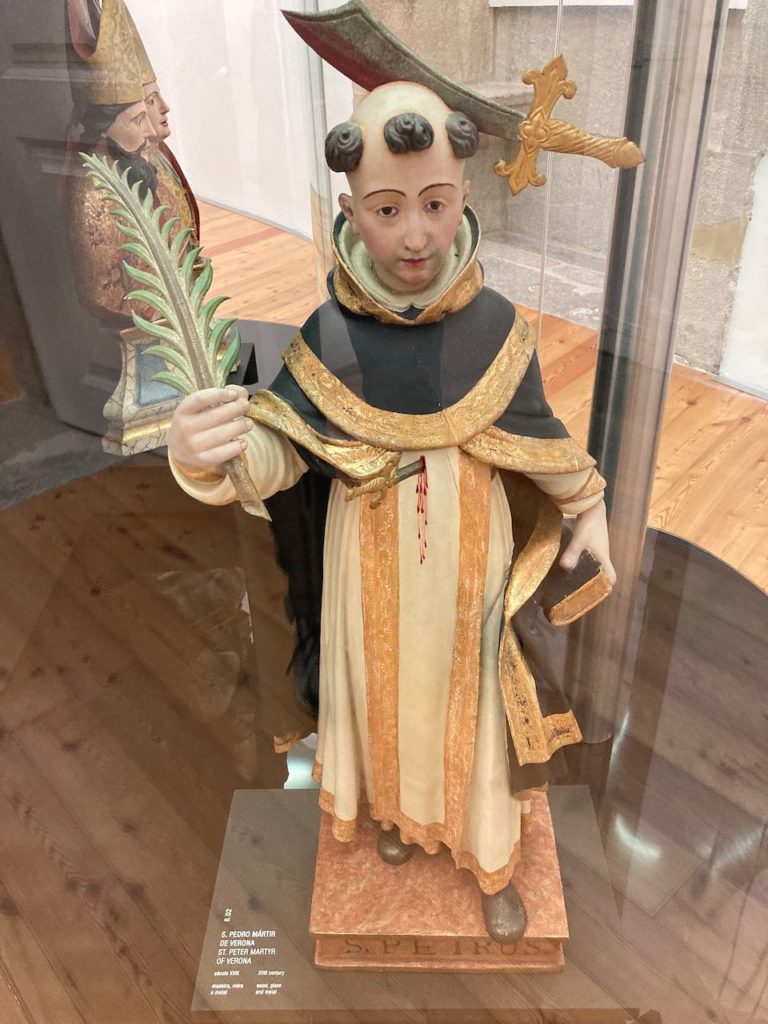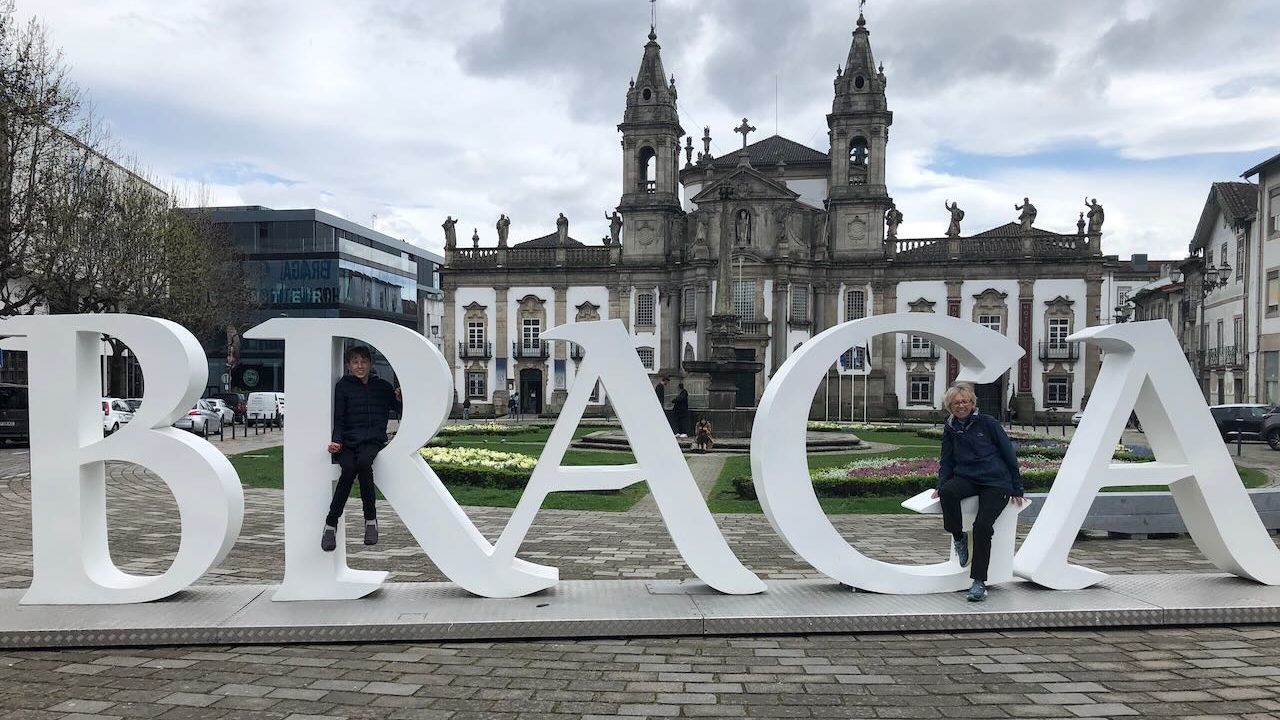 We'd found a winery that we wanted to stop at on our way to Porto, and were able to book a tour for the next day at 10:30. We don't really get up early. I sometimes get up at 6 or 7am and work for a few hours in the morning, but the rest of our crew sleeps later, and by the time we make breakfast, clean up, and get under way it's usually 10:30 or 11. Add a little more work time and noon departures are not unheard of.
So a 10:30 tour meant that we had to spend the night very close by. We couldn't find any campsites, so we decided to try our luck sleeping in the winery's parking lot. We arrived there about 30 minutes before closing, so we went into their shop, bought some chocolate and a bottle of port, and asked casually if there were any campgrounds nearby. We explained that we had a tour the next day, and they said, sure, no problem, you can sleep just outside our gate. We had a home for the night!
The winery we toured has been owned by the same family for 400 years, and during the 1800s, one of the owners dedicated part of the estate to a botanic garden which proved to be the most interesting part of the whole tour. As was popular at the time, he imported plant species from all over the world, including some redwoods from California.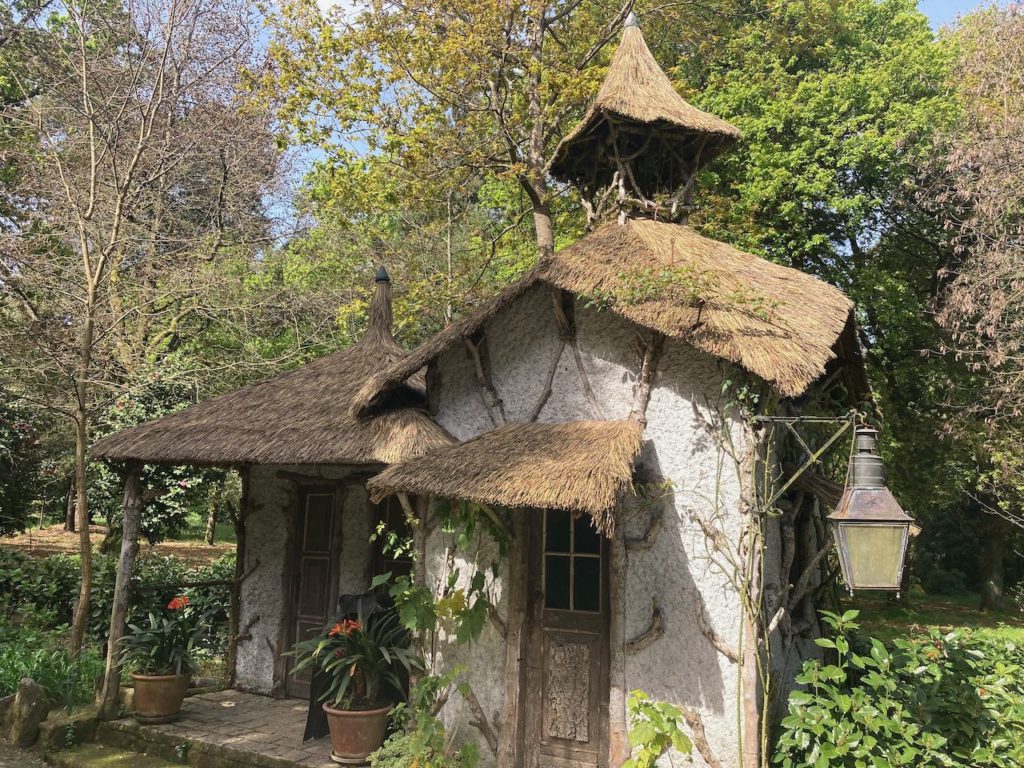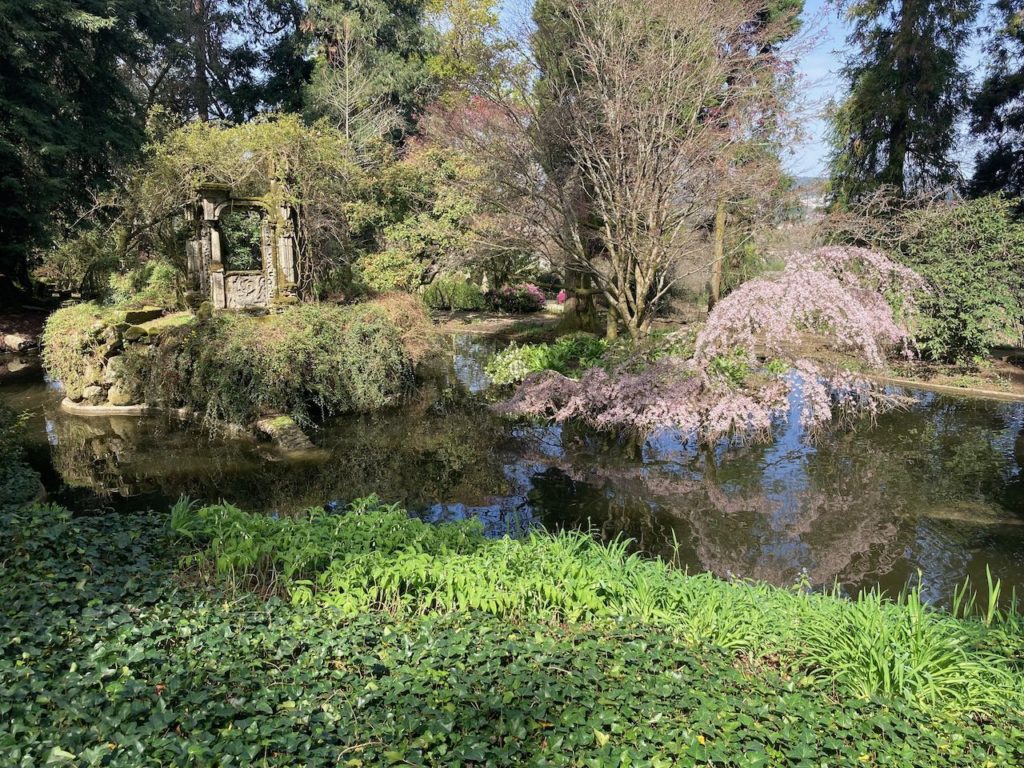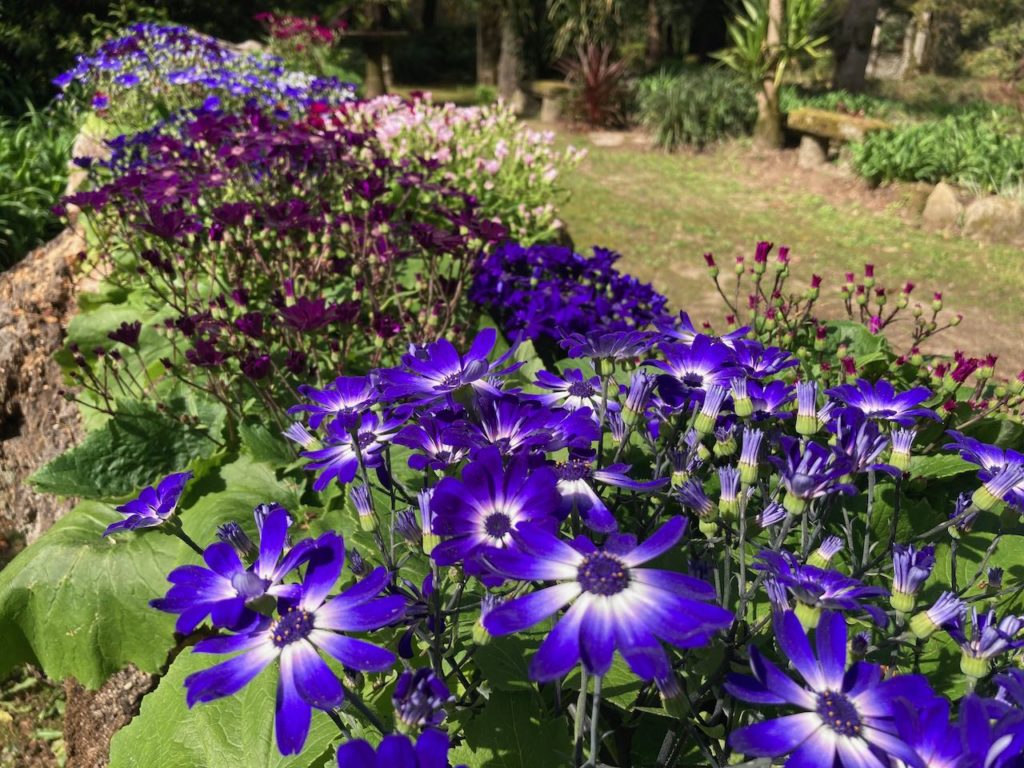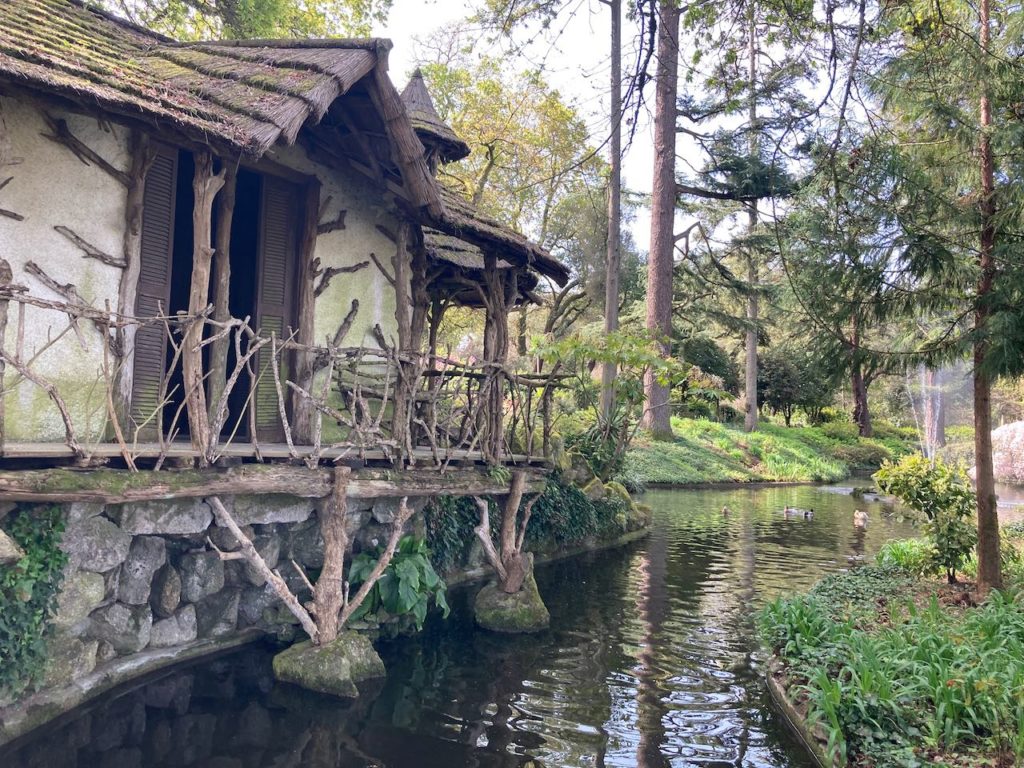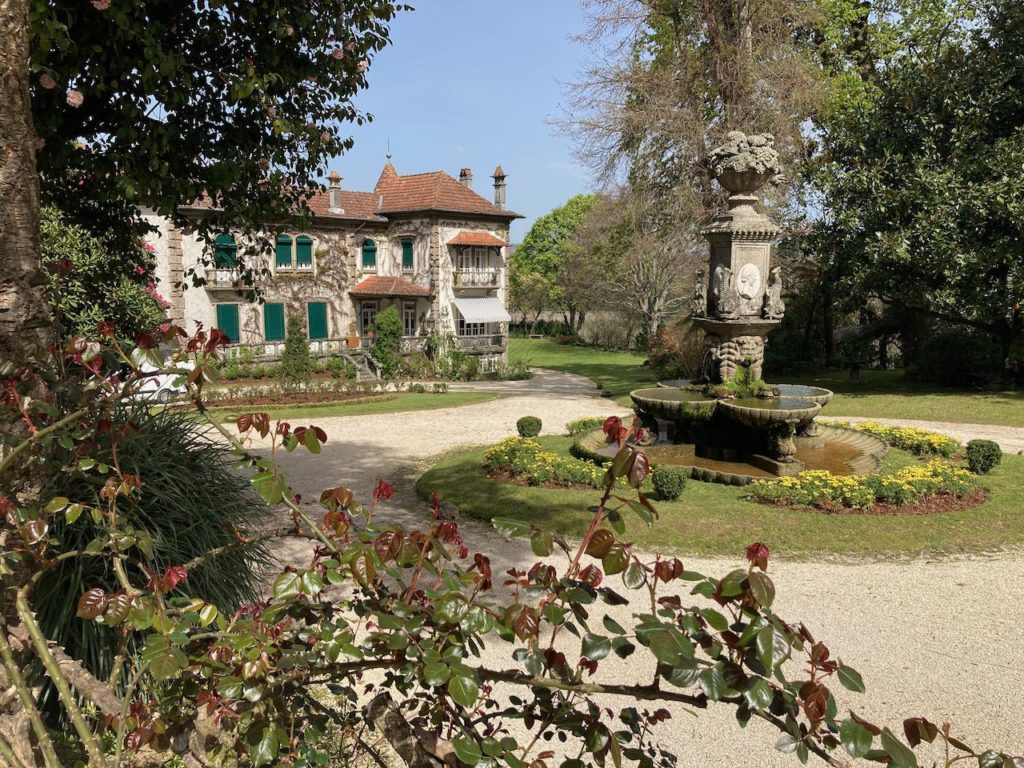 Next stop, Porto
Visiting cities is always difficult because it's no fun to drive a big van around a crowded city, and there's never anywhere to park it. We usually end out camping away from the city and taking public transport or an Uber into town. In Porto, we camped very close to the beach in a crowded RV lot. The camping wasn't great, but Porto was a lot of fun. We found a museum dedicated to the history of the city's electric tram lines, some of which are still operating. From the museum, we rode a rattling, wheezing tram a few kilometers into the city, where we found a waterfront restaurant for dinner.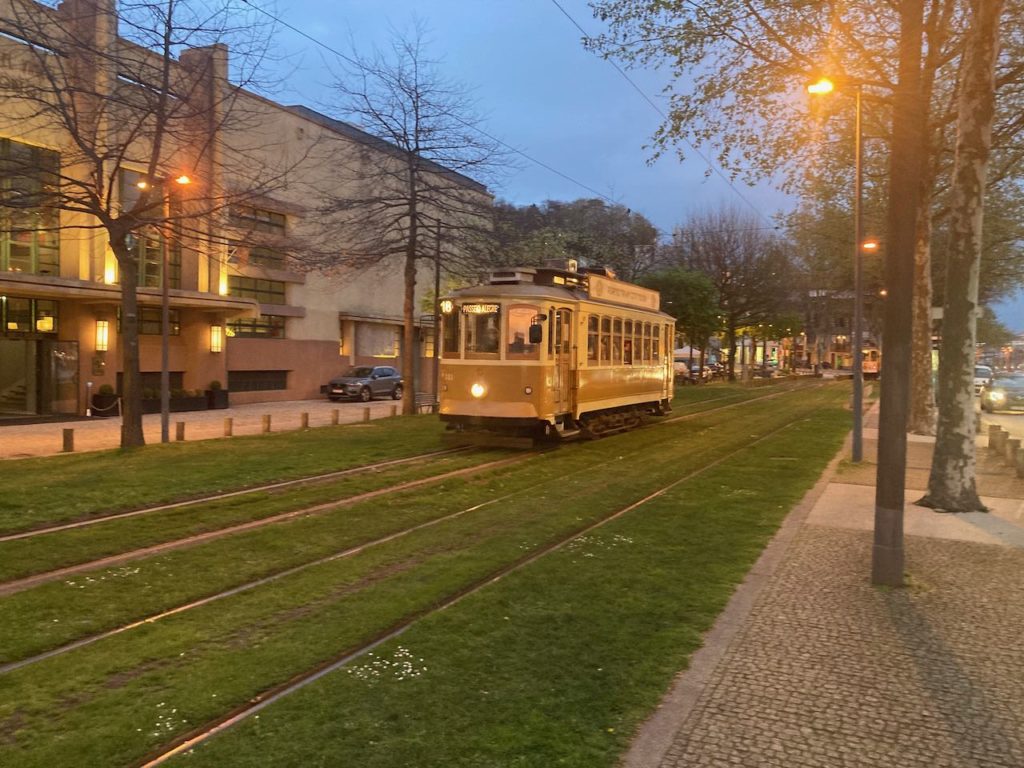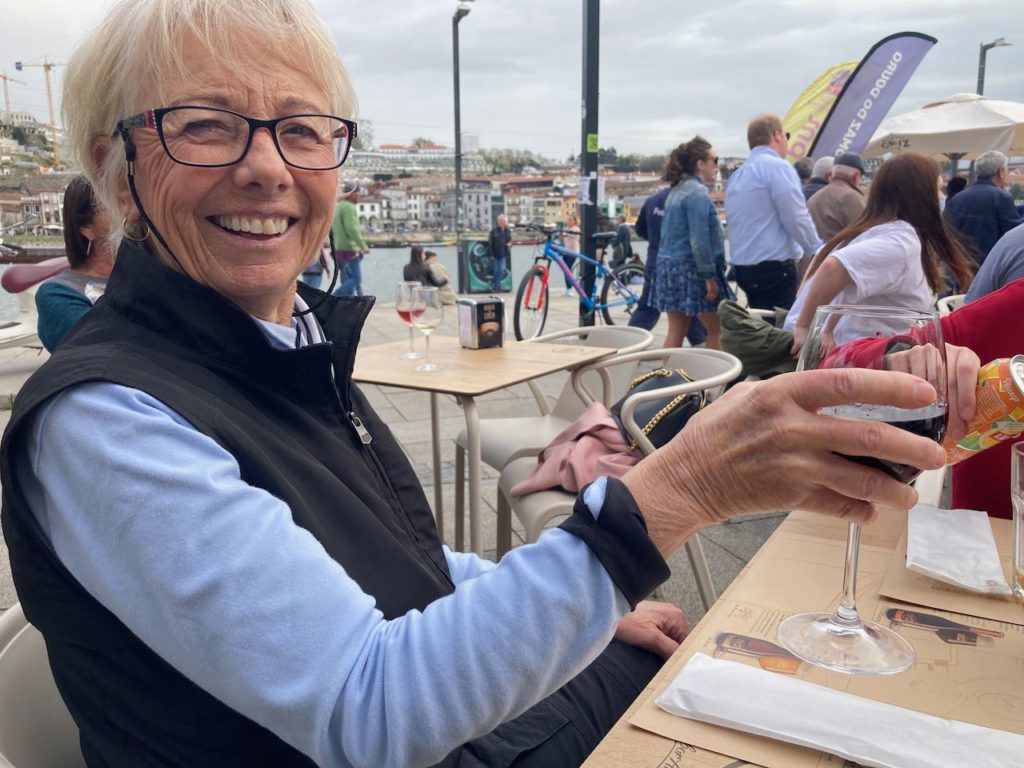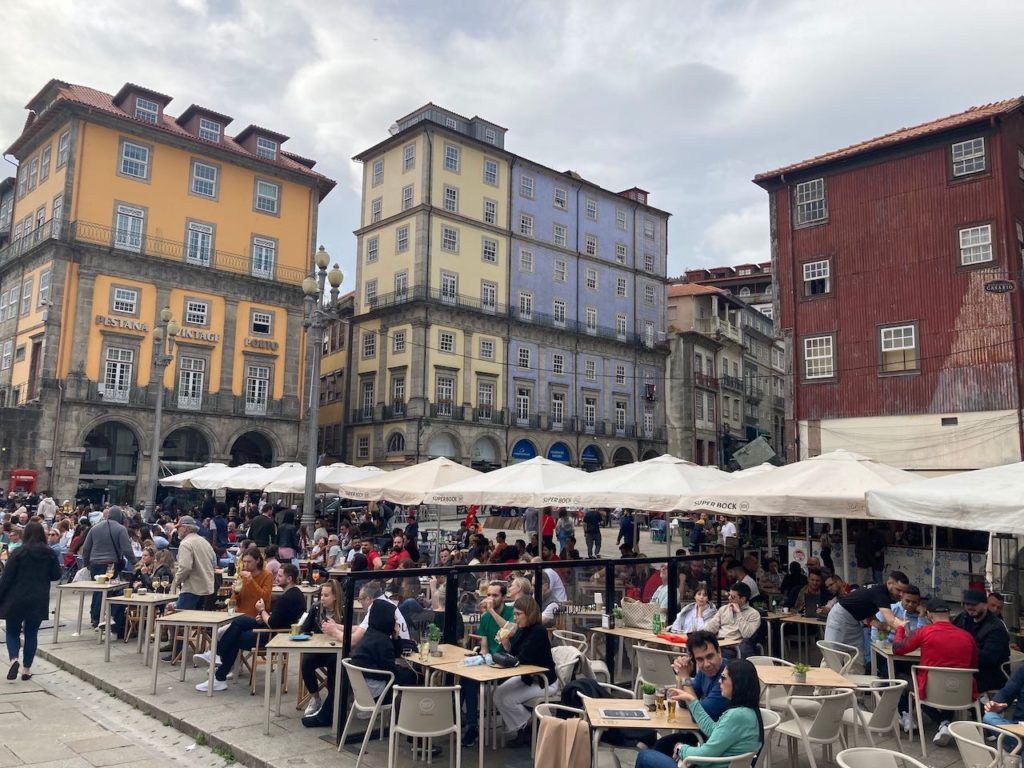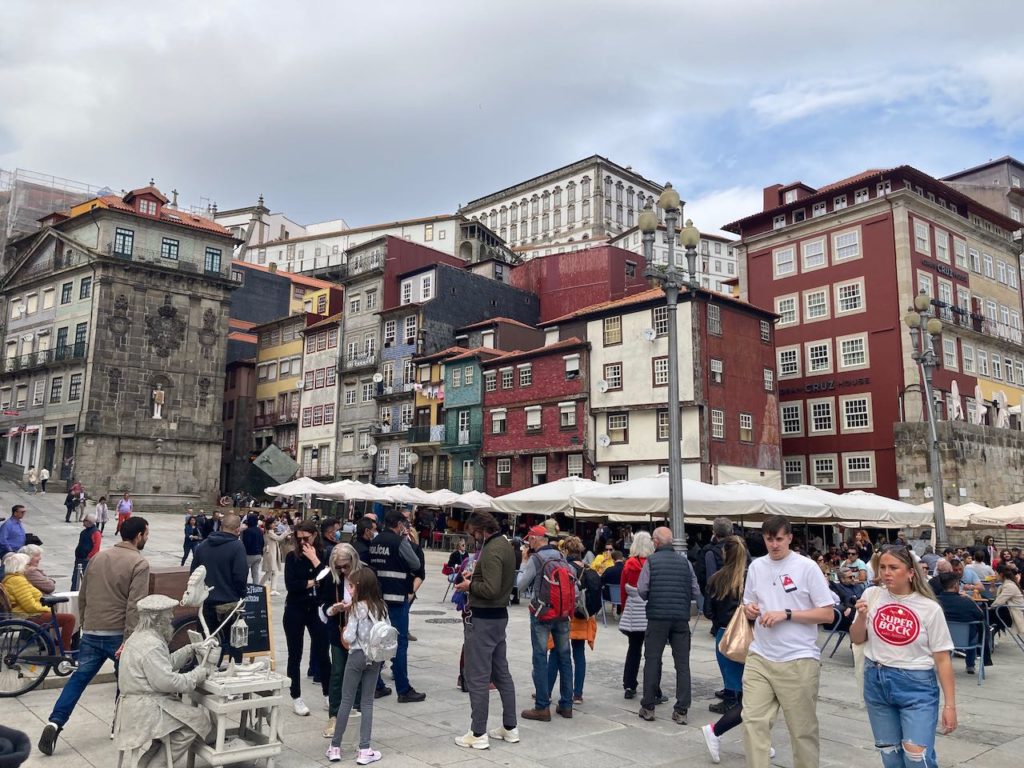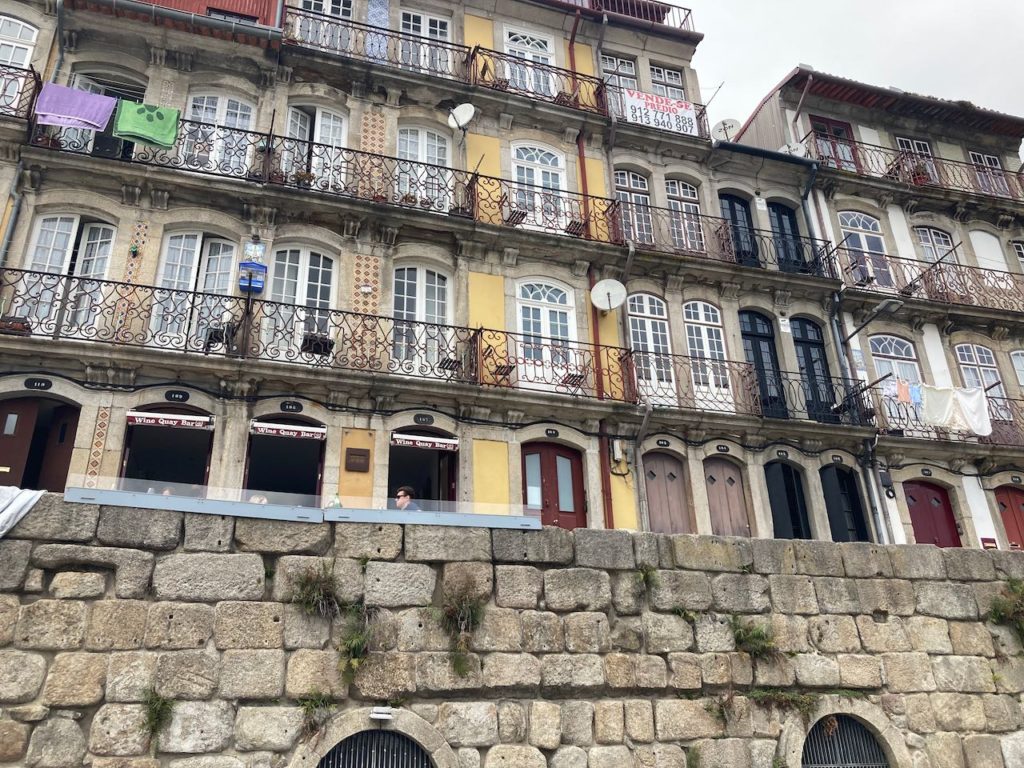 Shortly after we sat down, a group of guys at another table started singing and cheering. We didn't know what the fuss was about, but Jen, researcher extraordinaire, quickly discovered that the city was hosting a FIFA world cup match that night between Portugal and Turkey. The singers were Turks who had traveled to Portugal for the match.
After an overnight stop at a campground on the beach, we headed for the city of Coimbra, home of the third oldest university in Europe. We found a nice campground there, and with lots to do in the city, we stayed for three nights, the longest stay we've had since we got the van.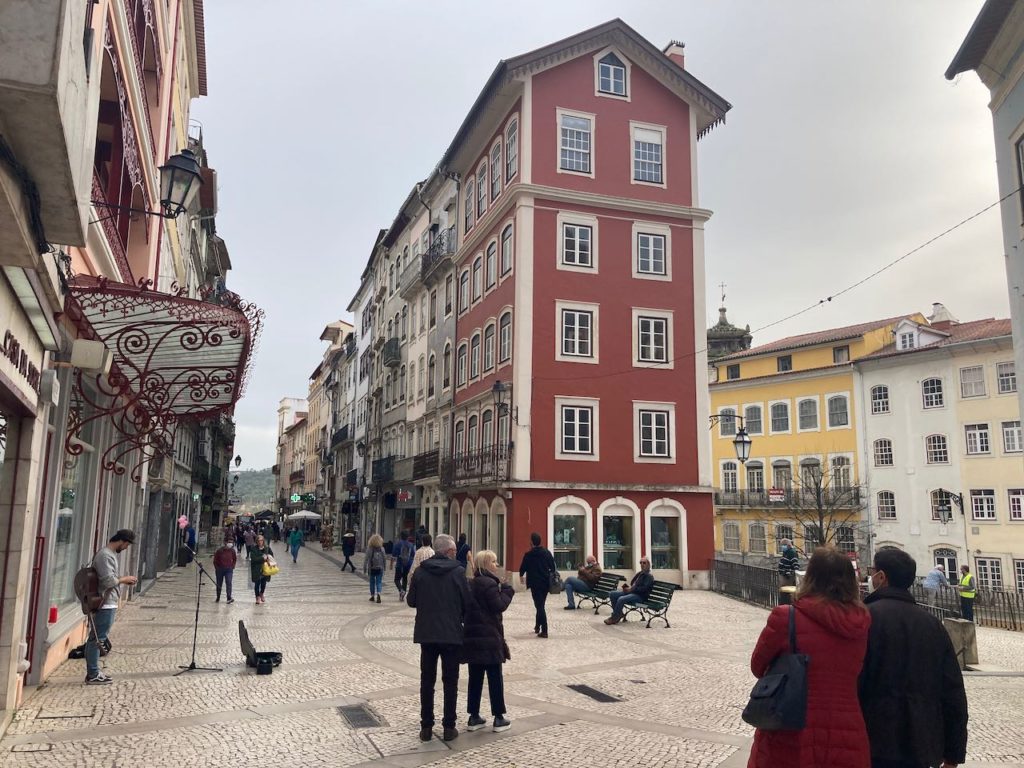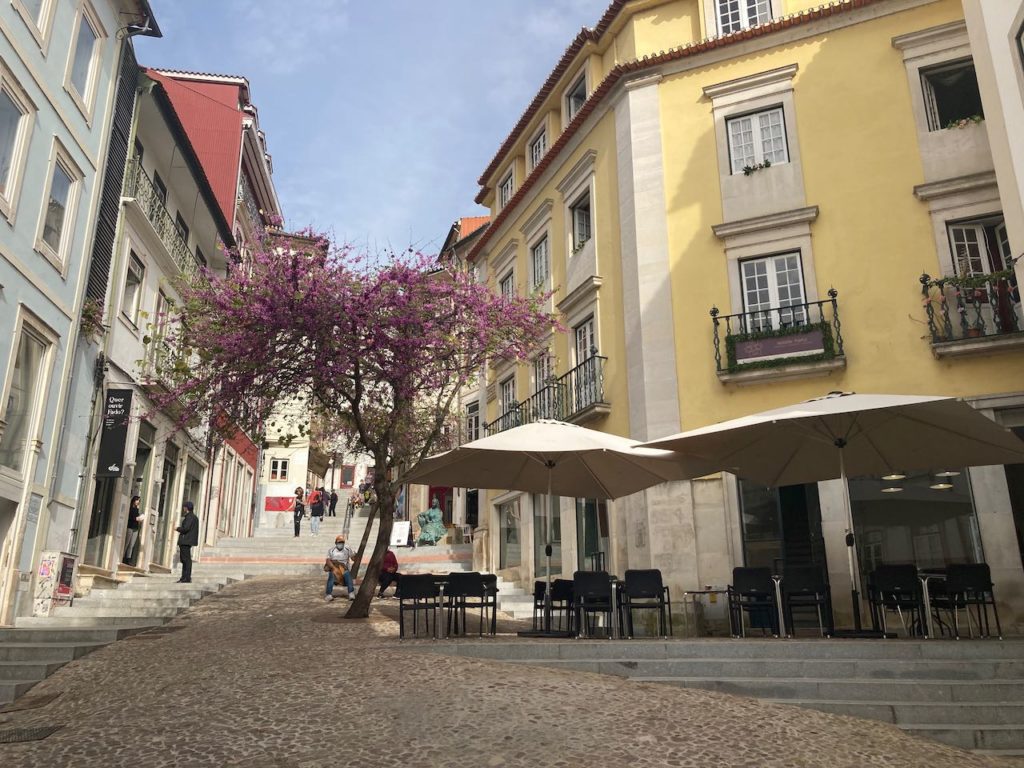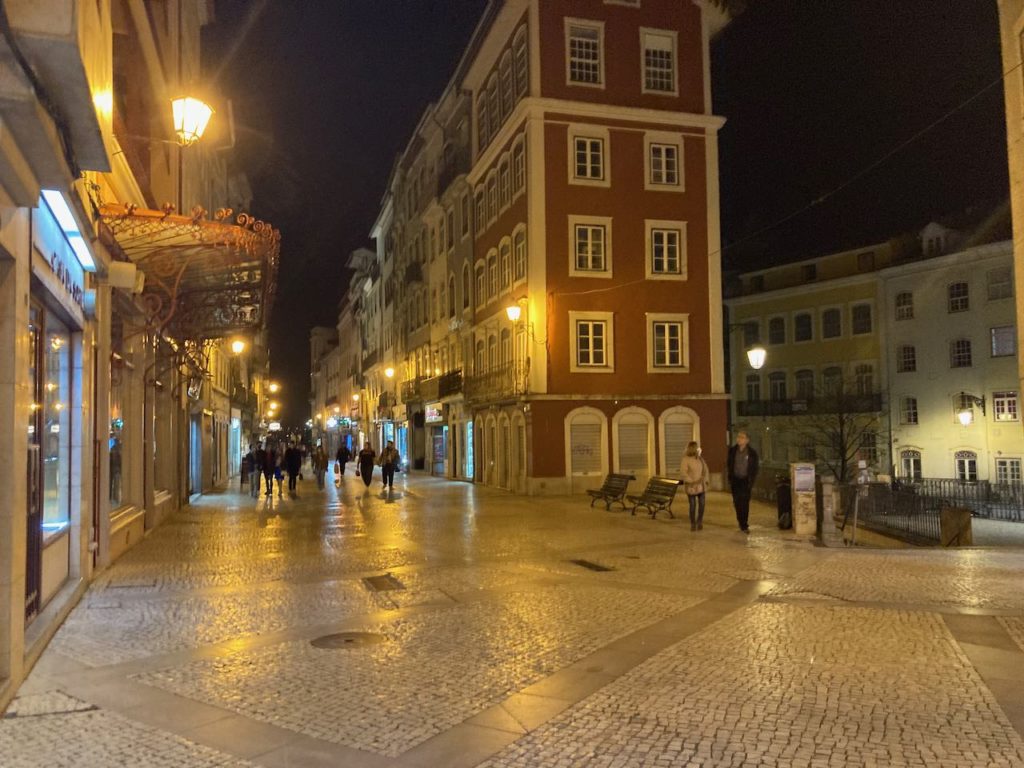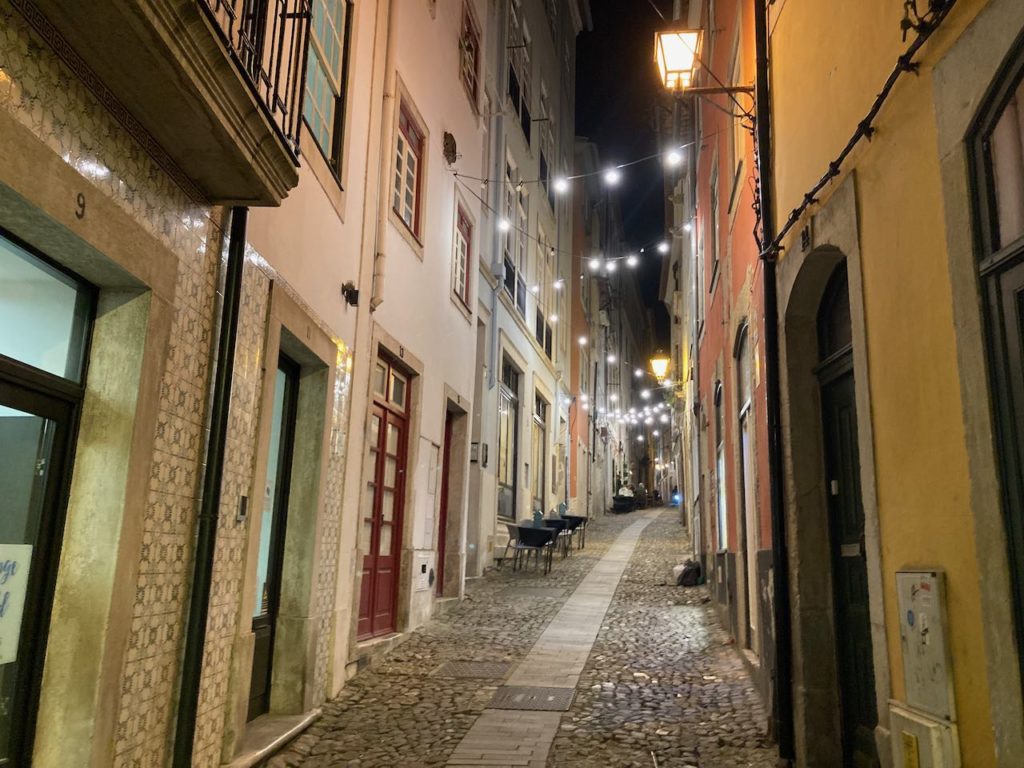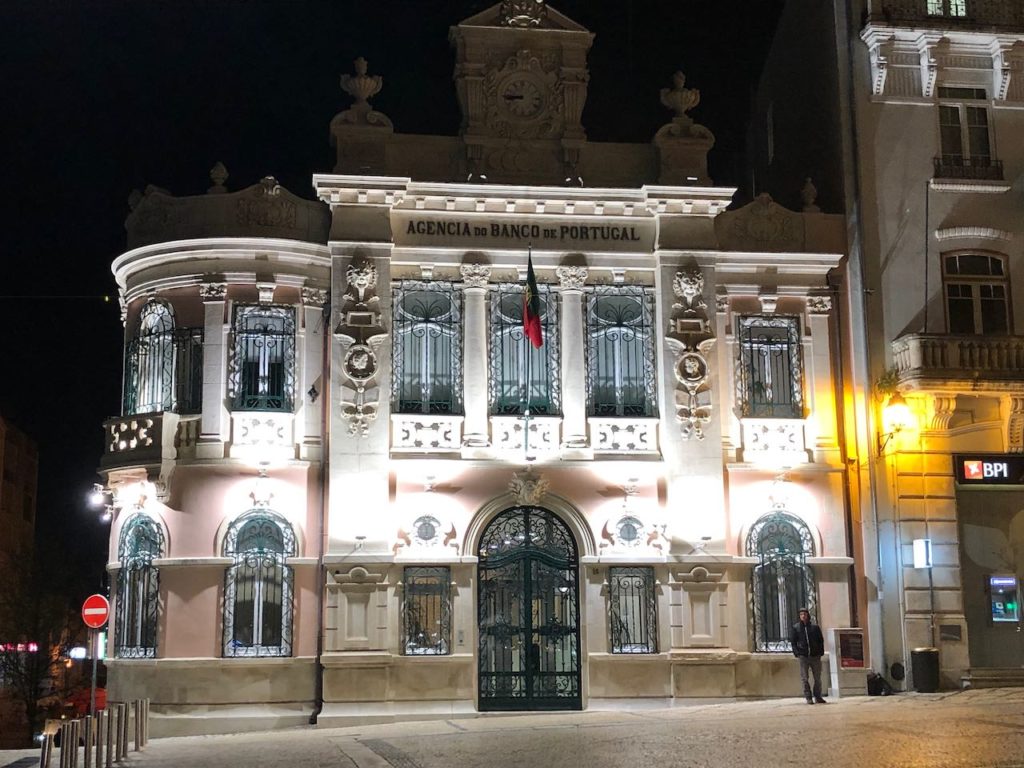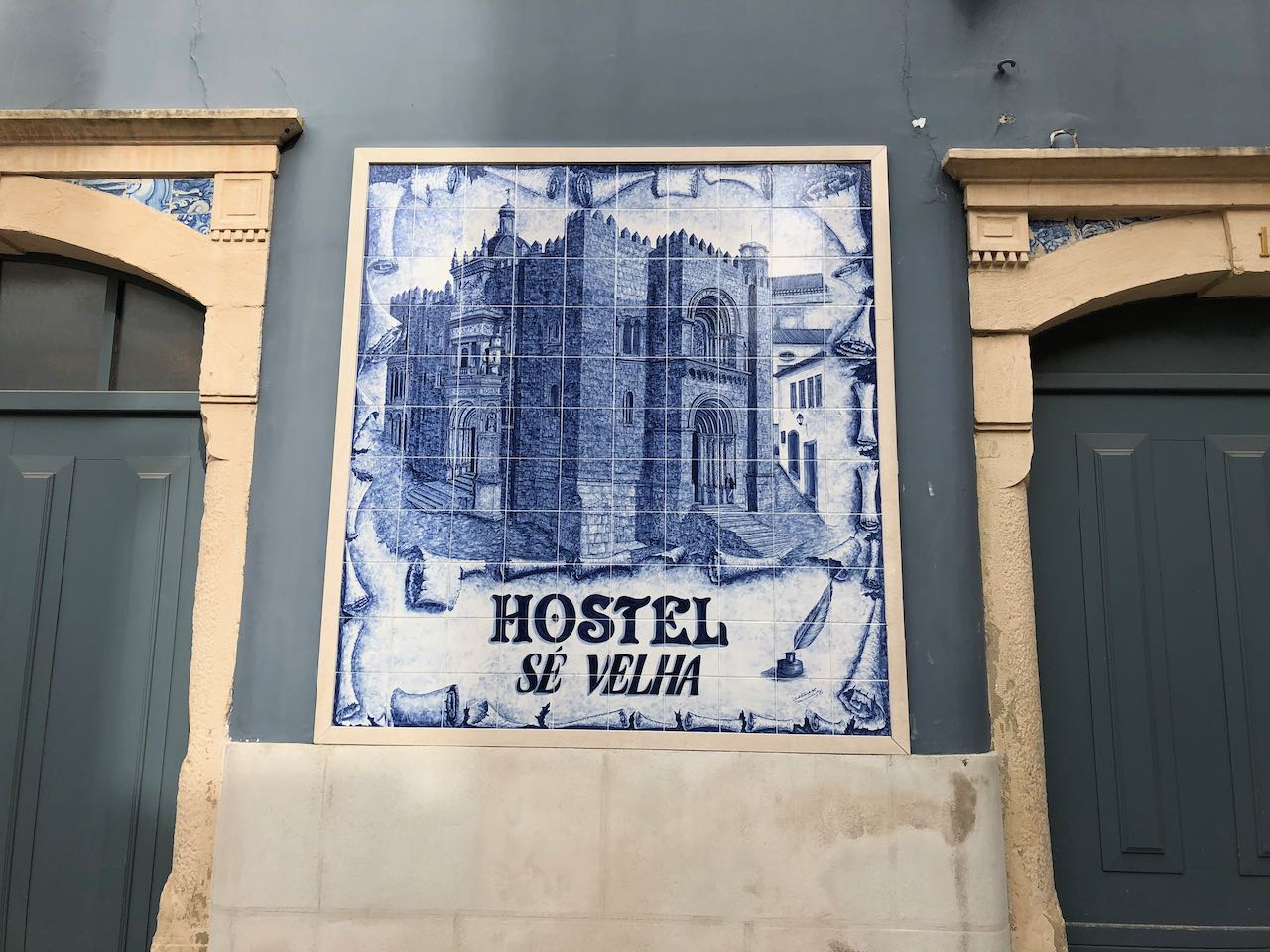 Highlights of our time in Coimbra include the University's Joanina Library founded in 1717 and an evening of tapas followed by live "Fado" music.
Another castle, and finally some trains!
Continuing south, we stopped for a visit to the Castelo de Tomar, a sprawling and beautiful castle that has also served as a monastery and features a beautiful rotunda from the 12th century.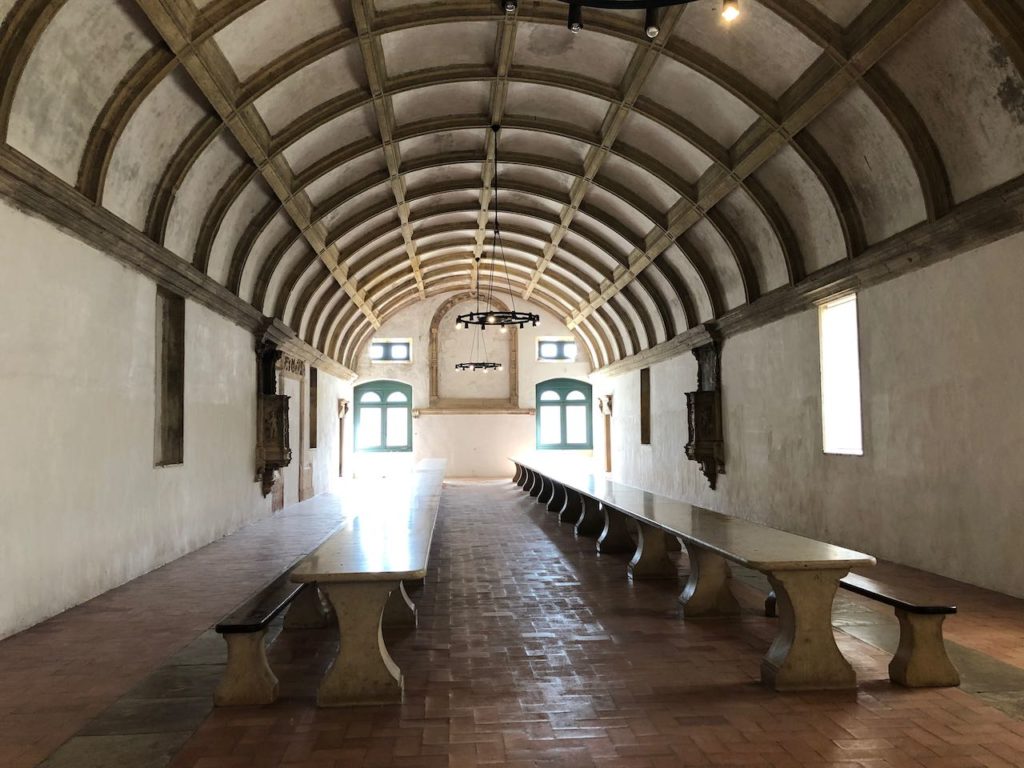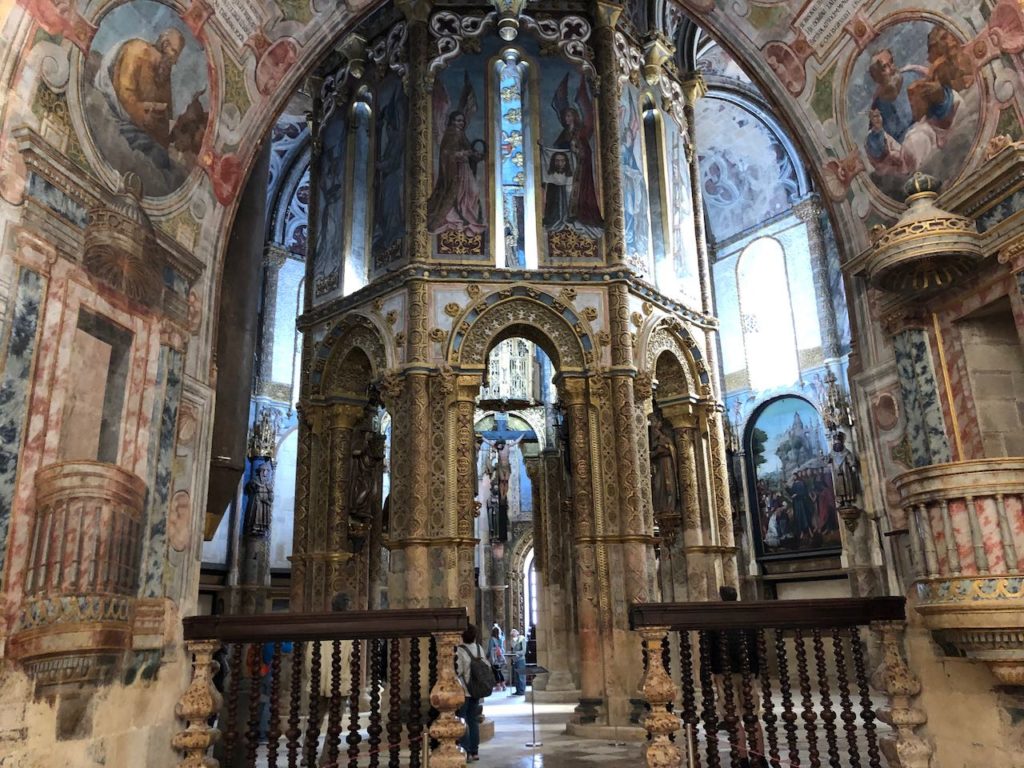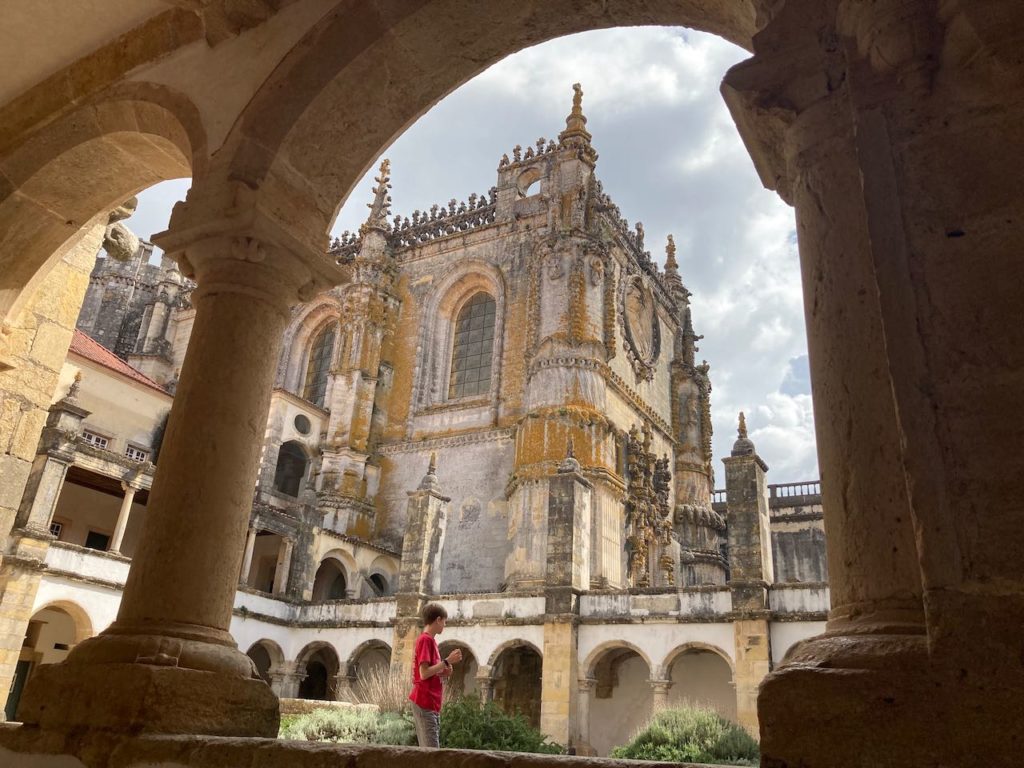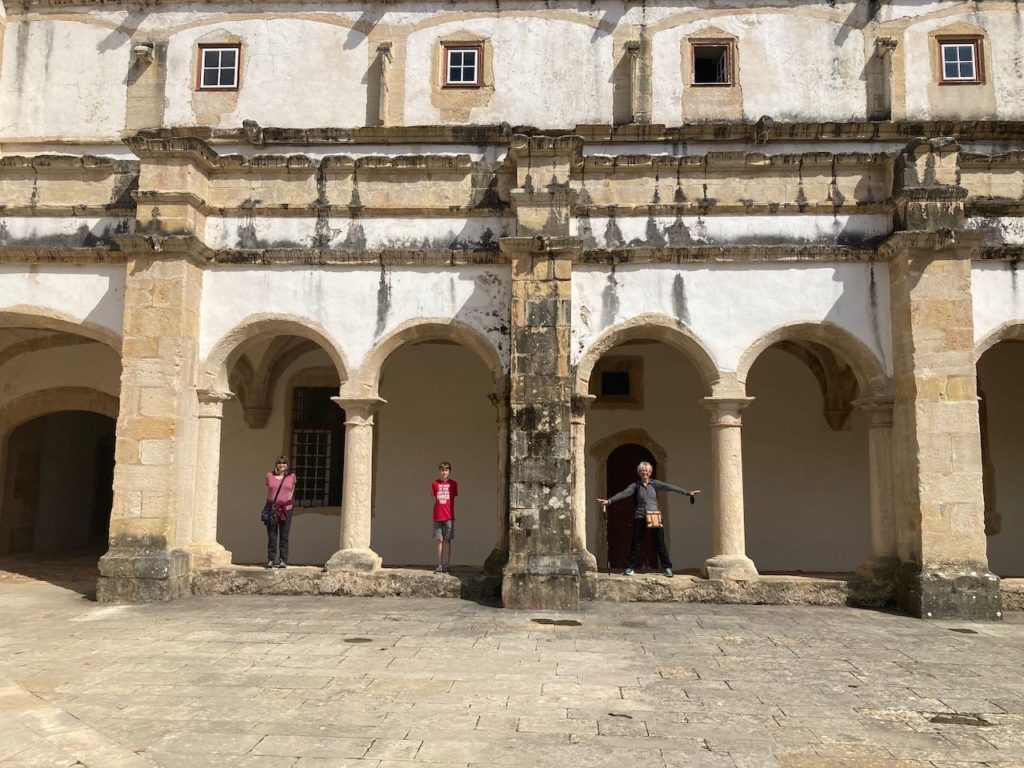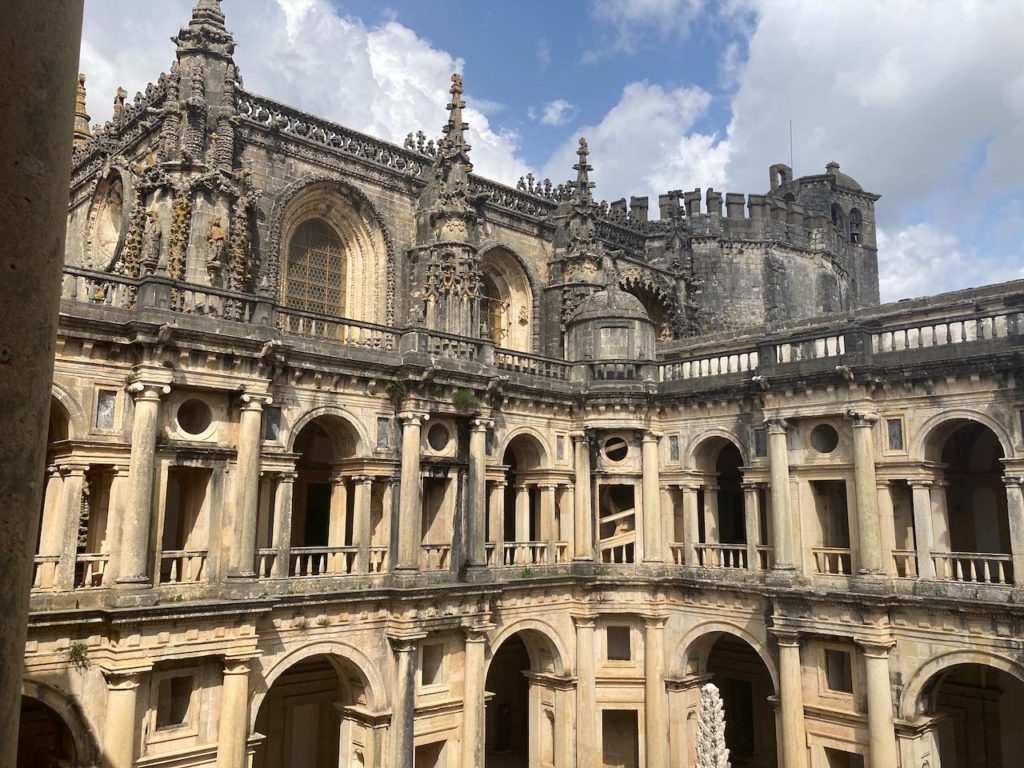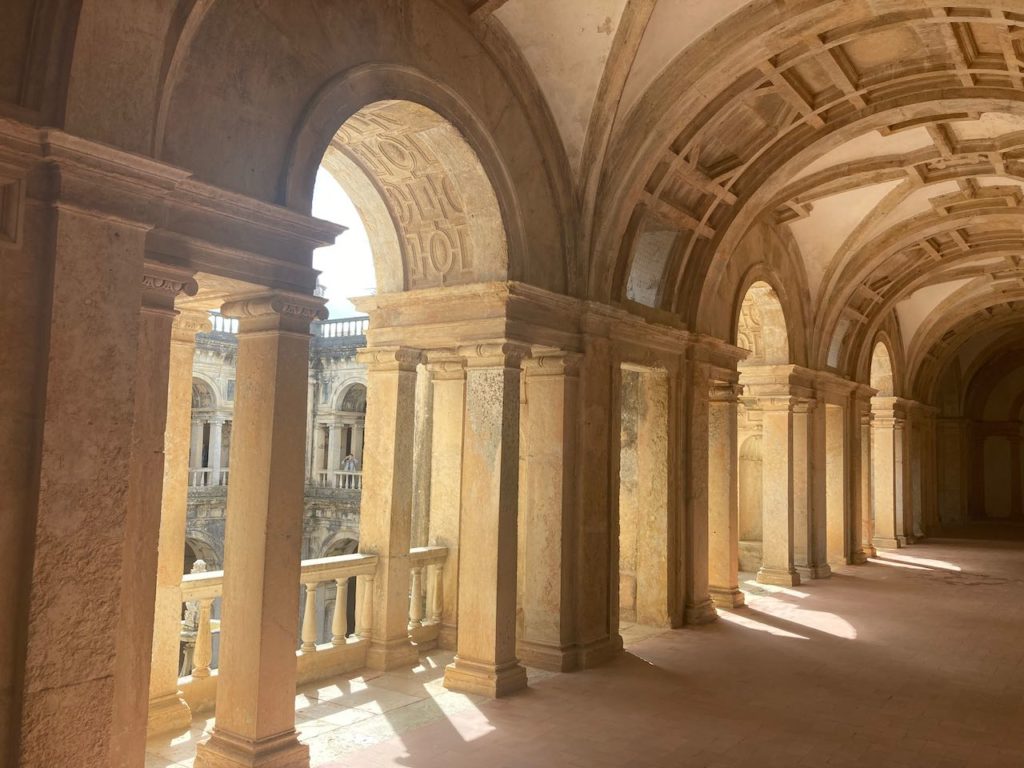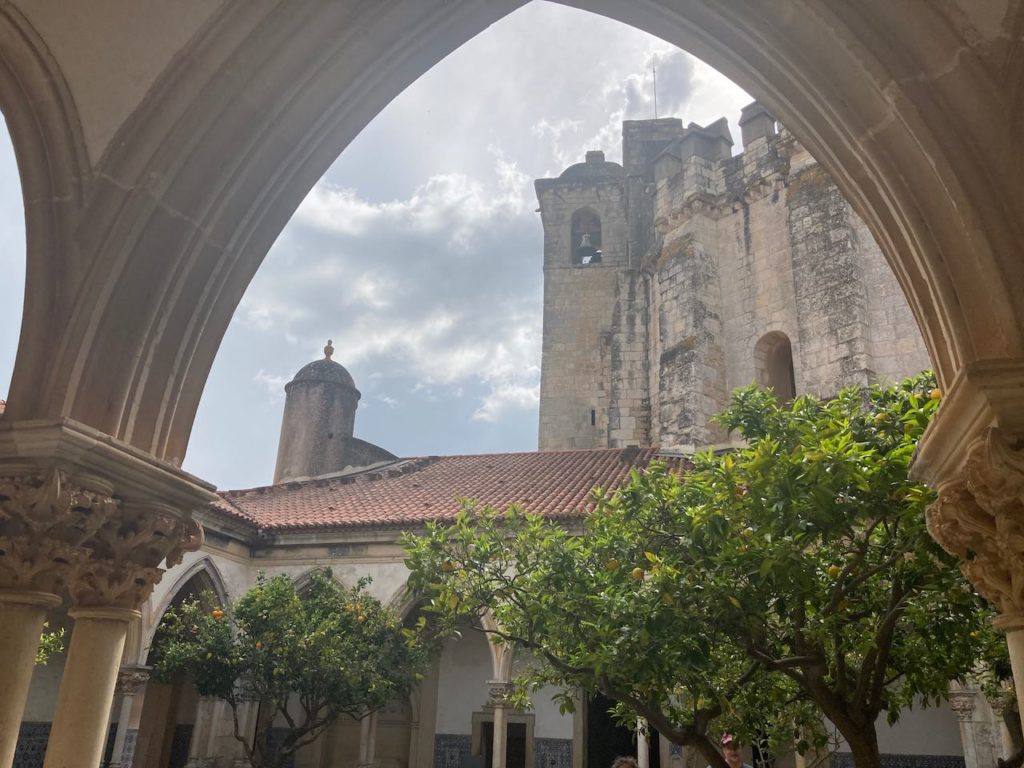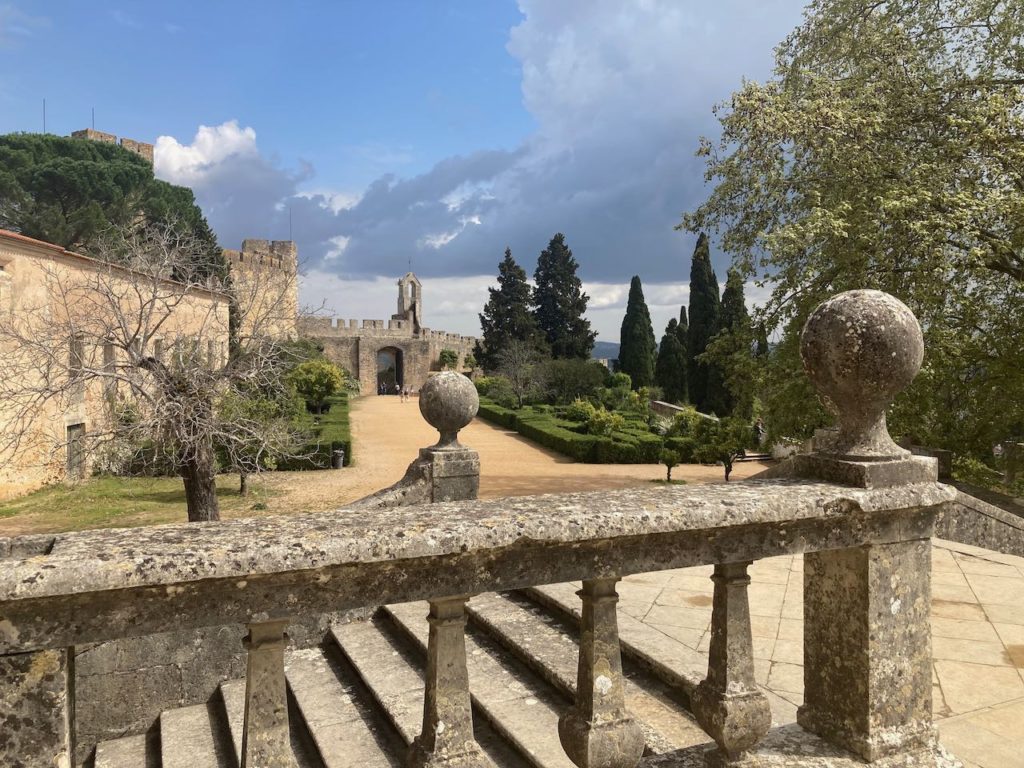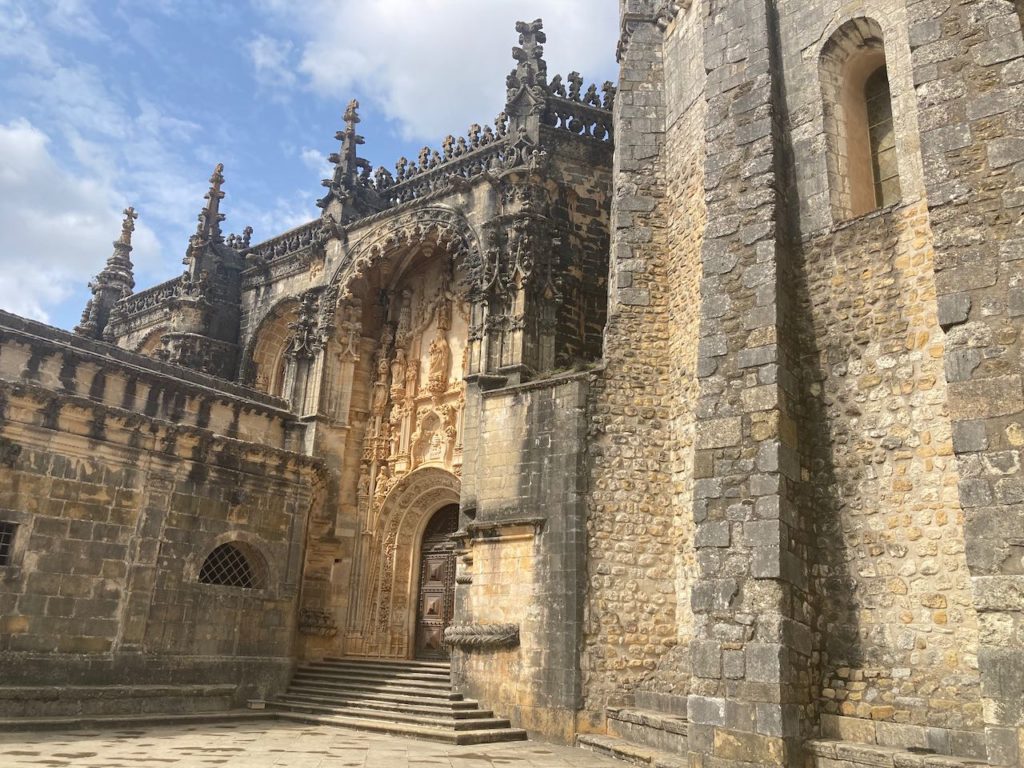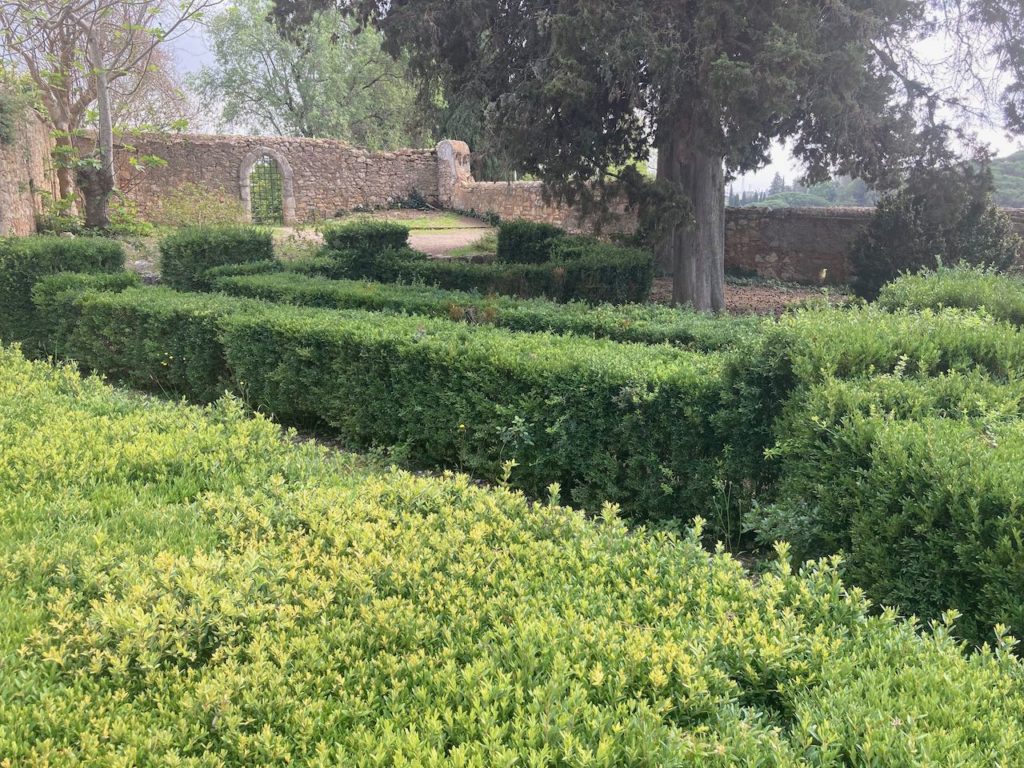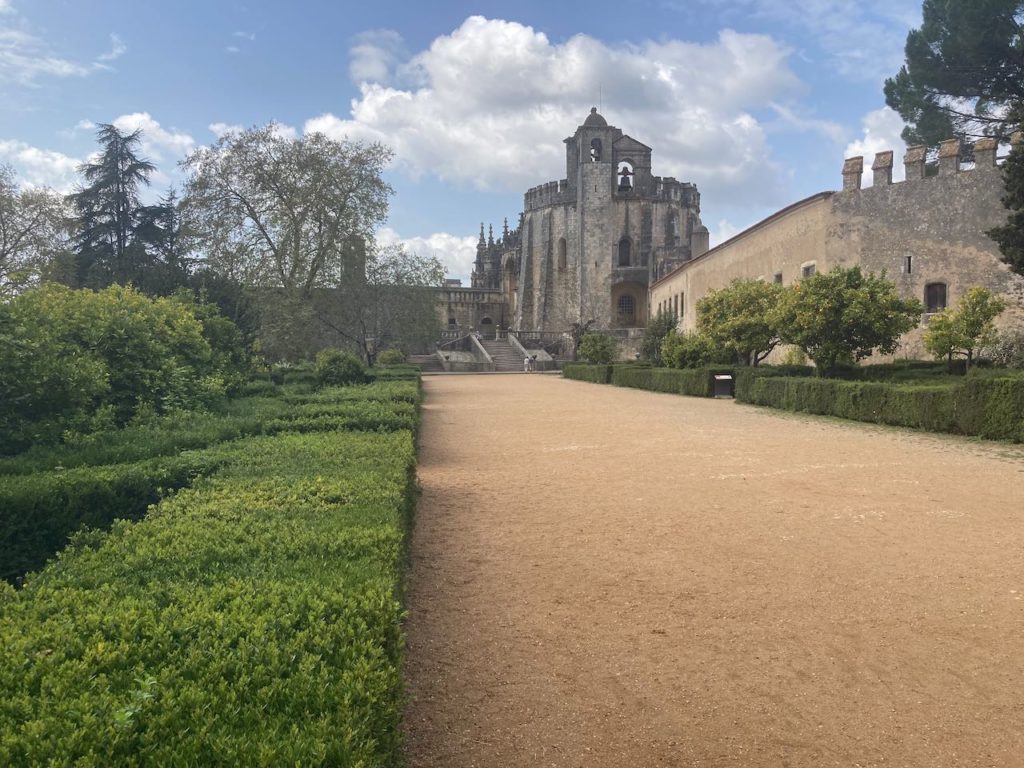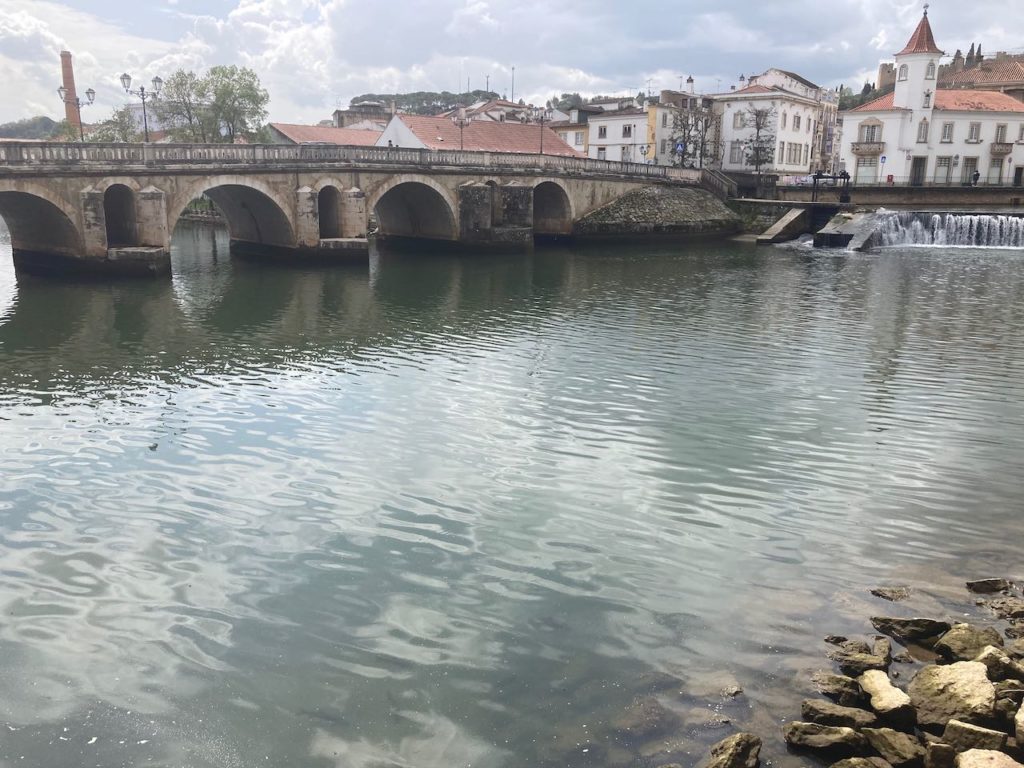 While buying tickets for the (boring) castle, Quinn happened to notice a flyer for the Portuguese national railway museum. We looked it up and discovered that it was only 30 minutes out of our way. We changed our plans, and after our tour of the castle we headed that way. We arrived in time to spend about an hour and a half wandering through their collection of railway artifacts. The highlight was a roundhouse containing about 10 locomotives spanning the entire steam era and an incredibly detailed scale model of a 4-6-2 Pacific.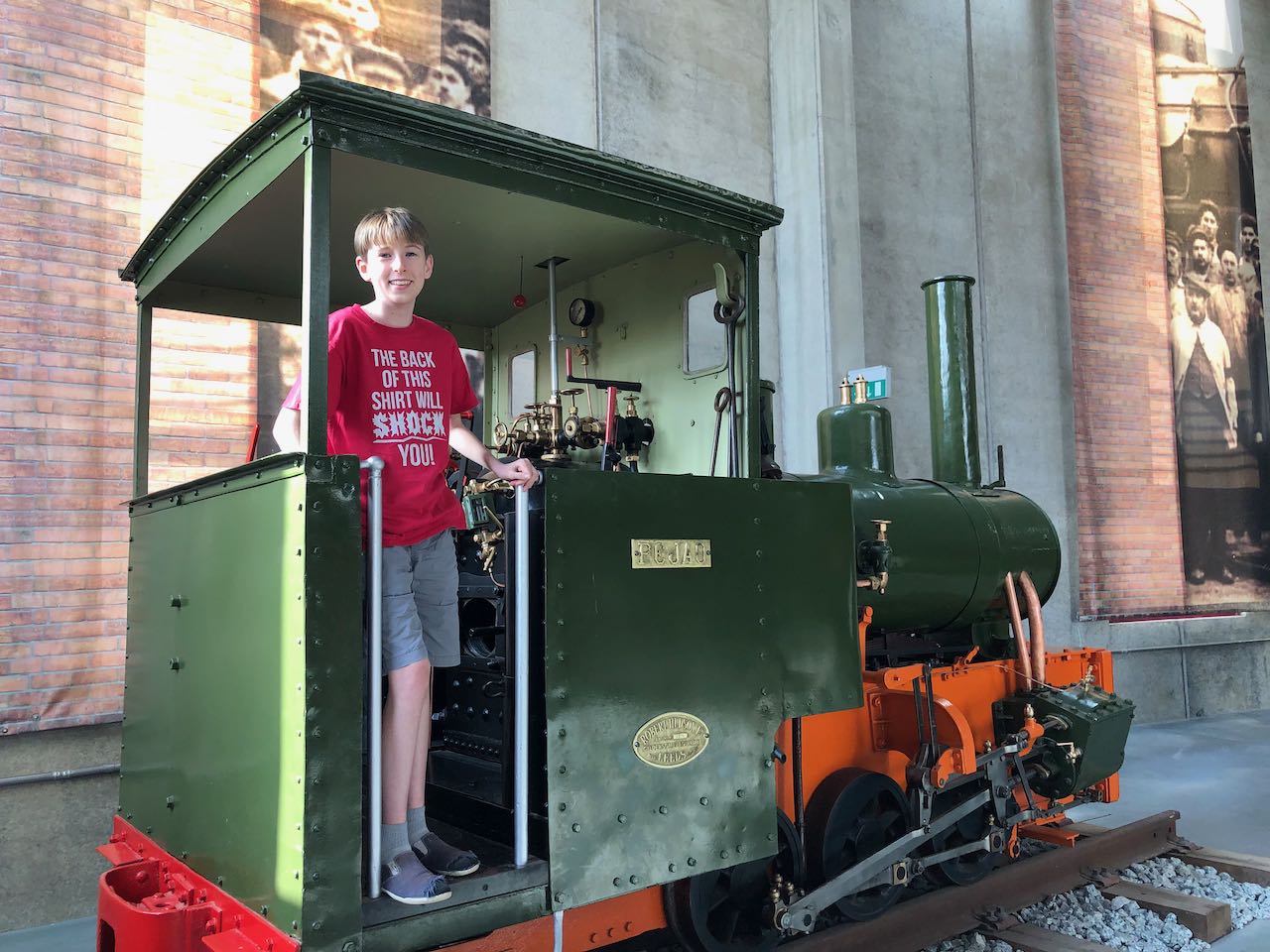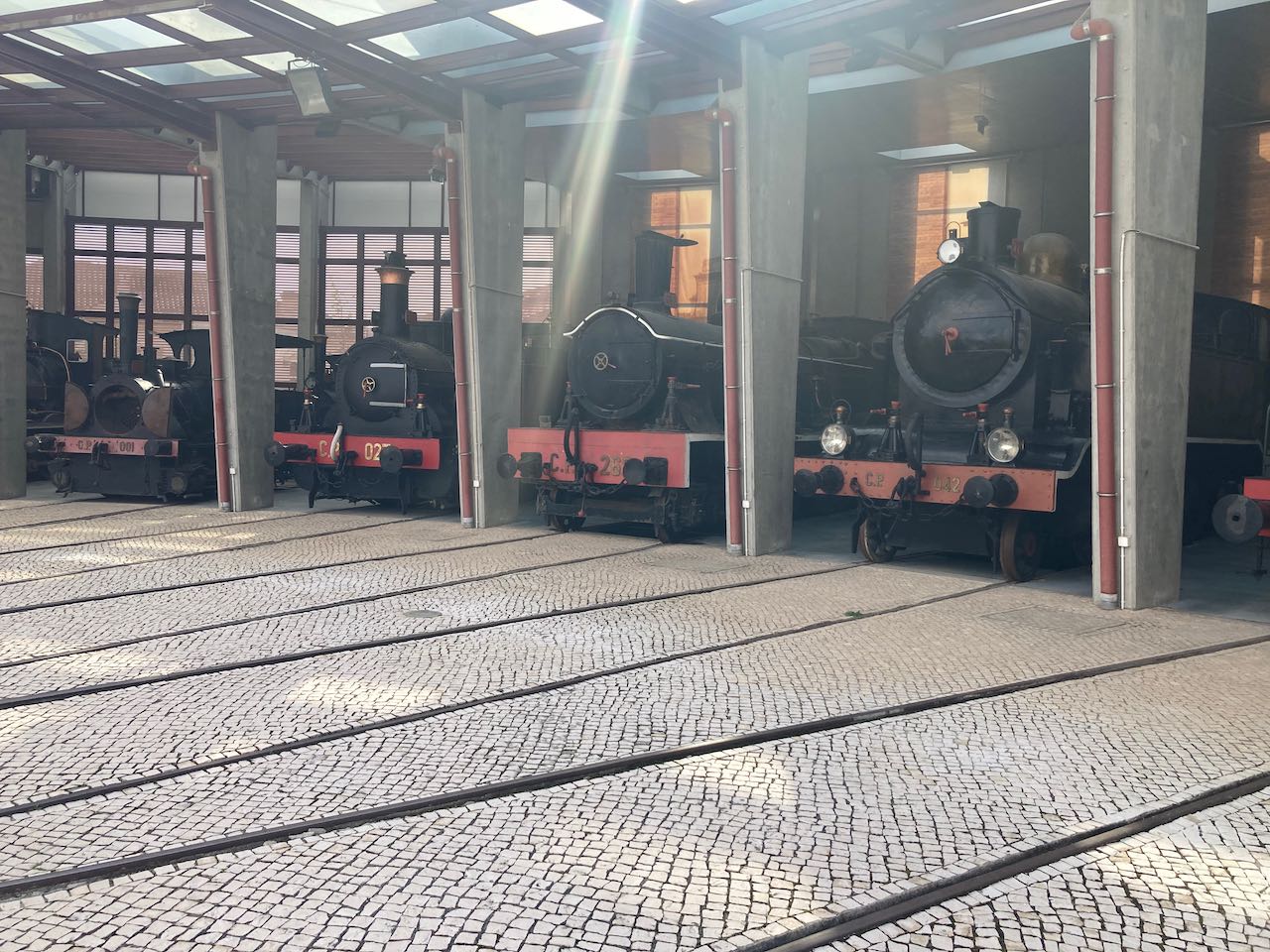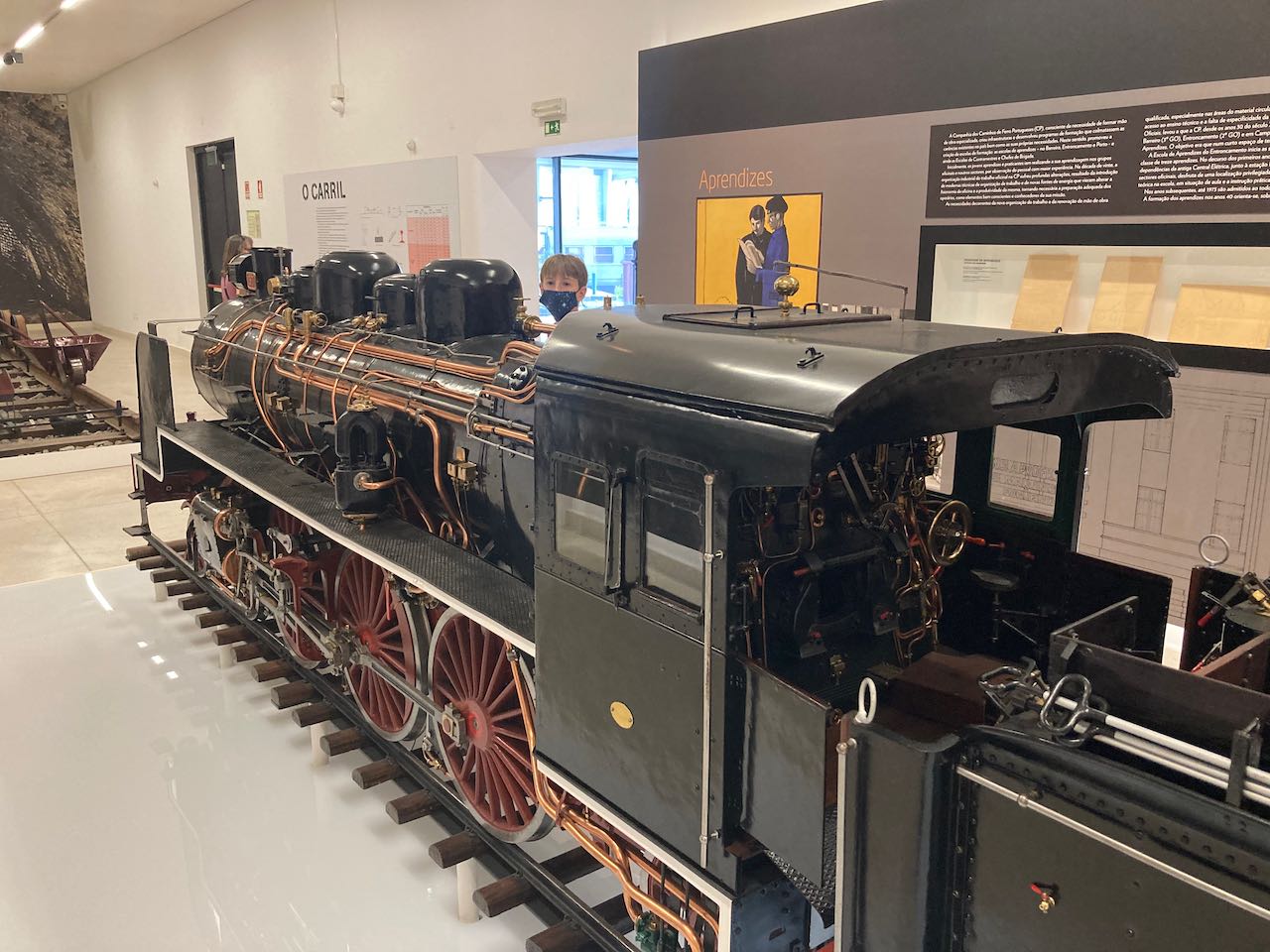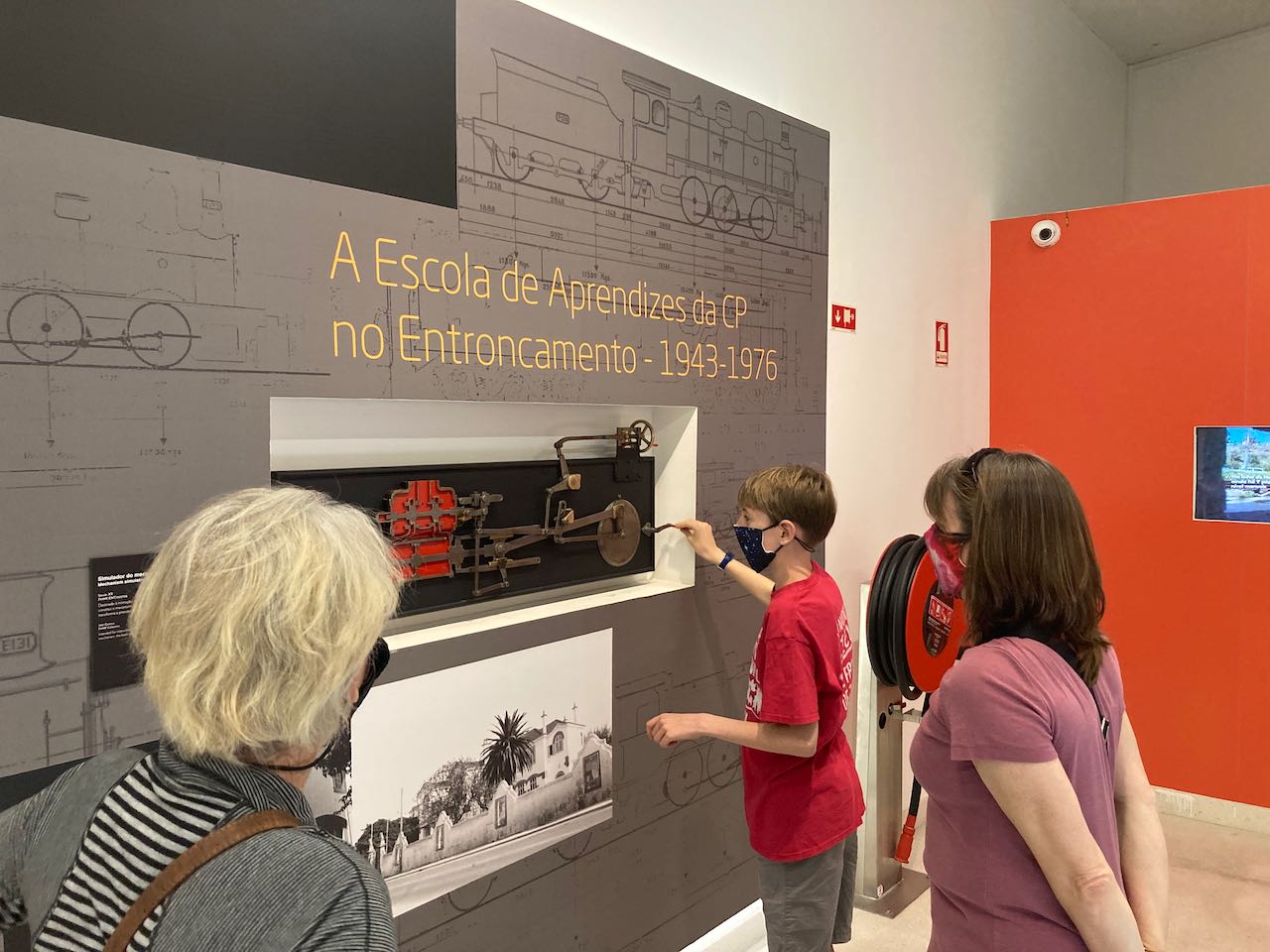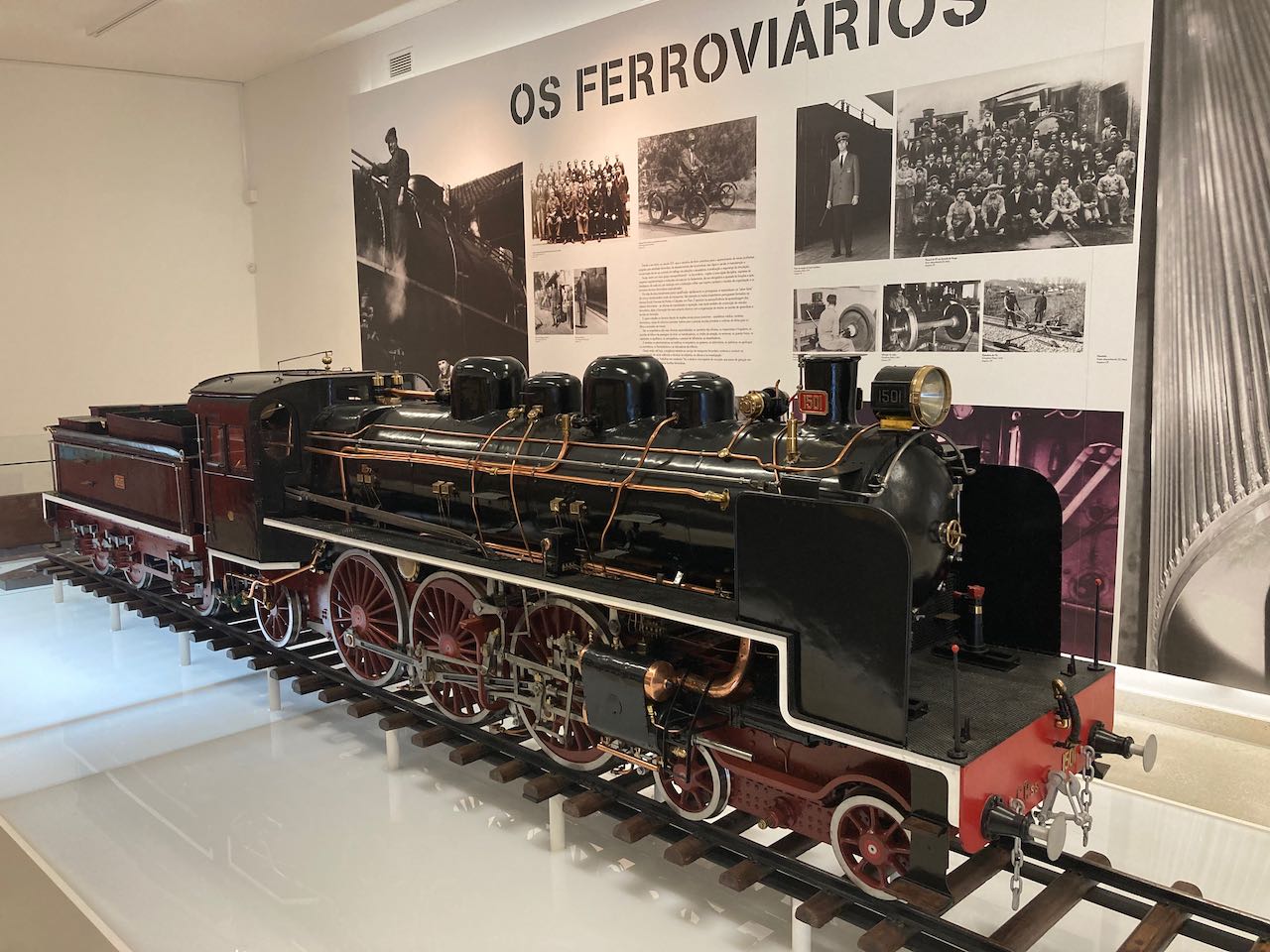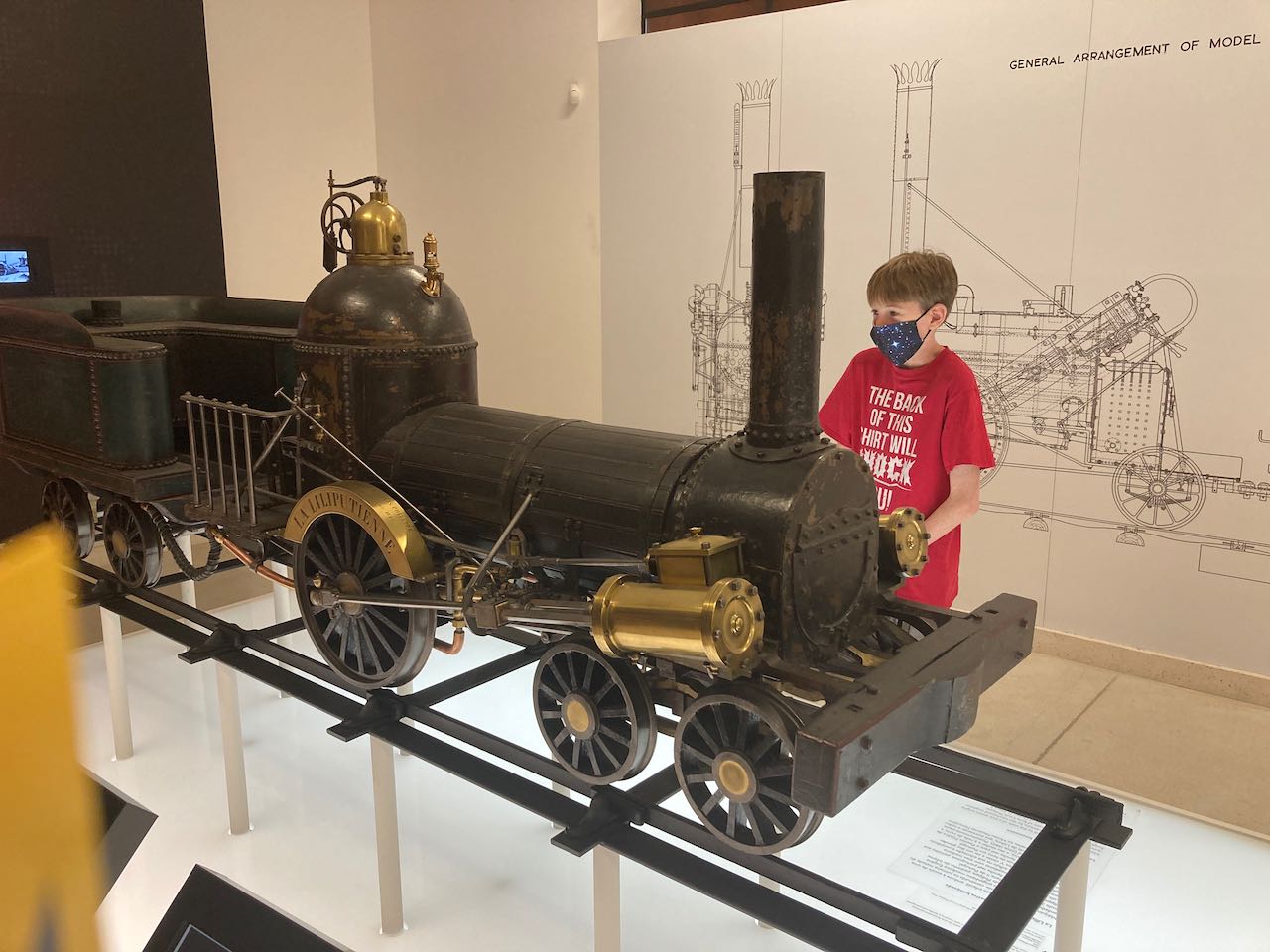 Meeting up with school friends
As you may know, Quinn has been attending the Galileo online school for the past couple of years. There are students scattered all over the world, and we got the opportunity to meet up with one family near Lisbon. They took us to their local beach, where we enjoyed sangrias while their son Tomia showed Quinn around the bugs and wildlife in the tidal pools on the beach.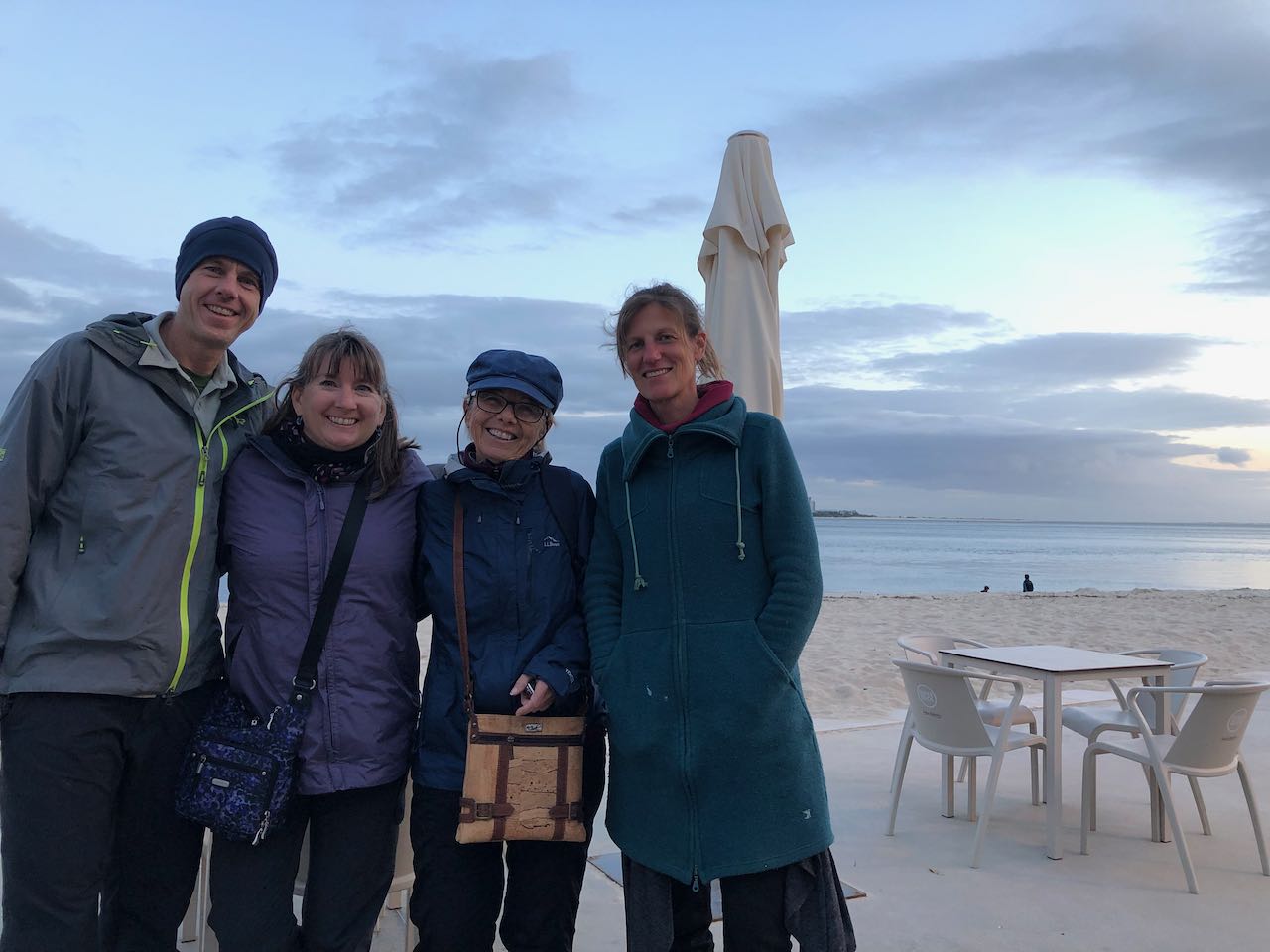 They recommended some nearby places to visit, and so the next day, we headed for Lagoa del Albufeira, where we were able to camp in a parking lot used by kite surfers. It takes wind to kite surf, but it was sunny and watching the surfers made it worthwhile. I talked with an instructor, and it takes about ten hours of work to be able to have fun kite surfing. I didn't think the rest of my crew would want to hang out at a windy beach for a week while I learned to kite surf, so we moved on to Lisbon the next day.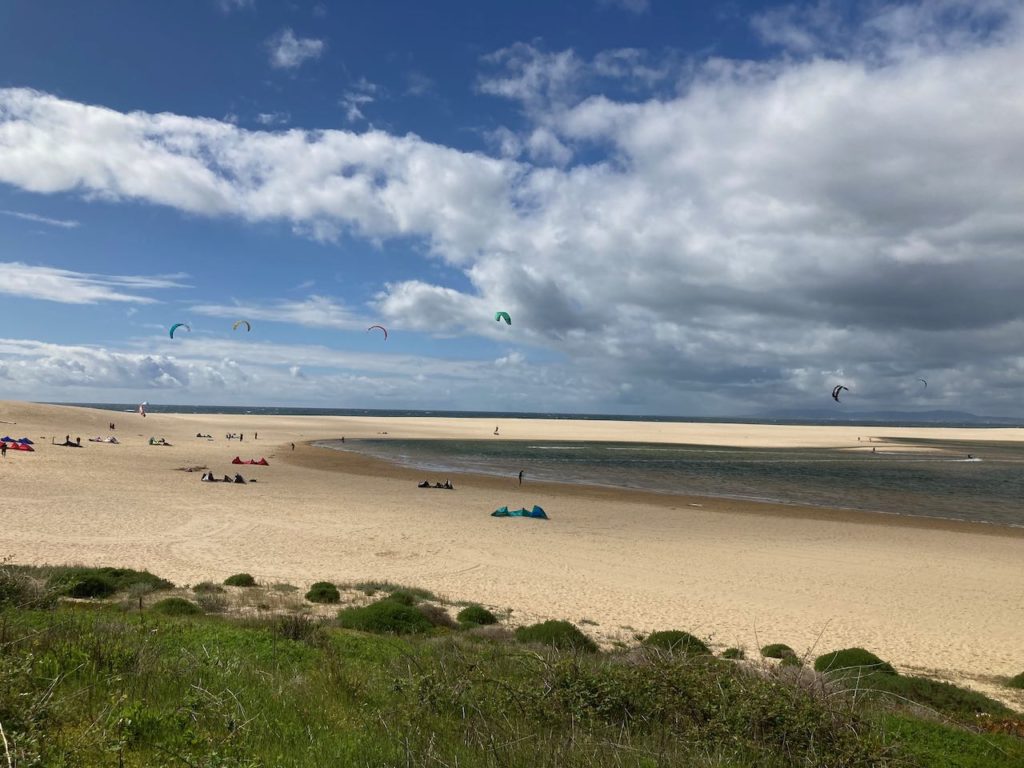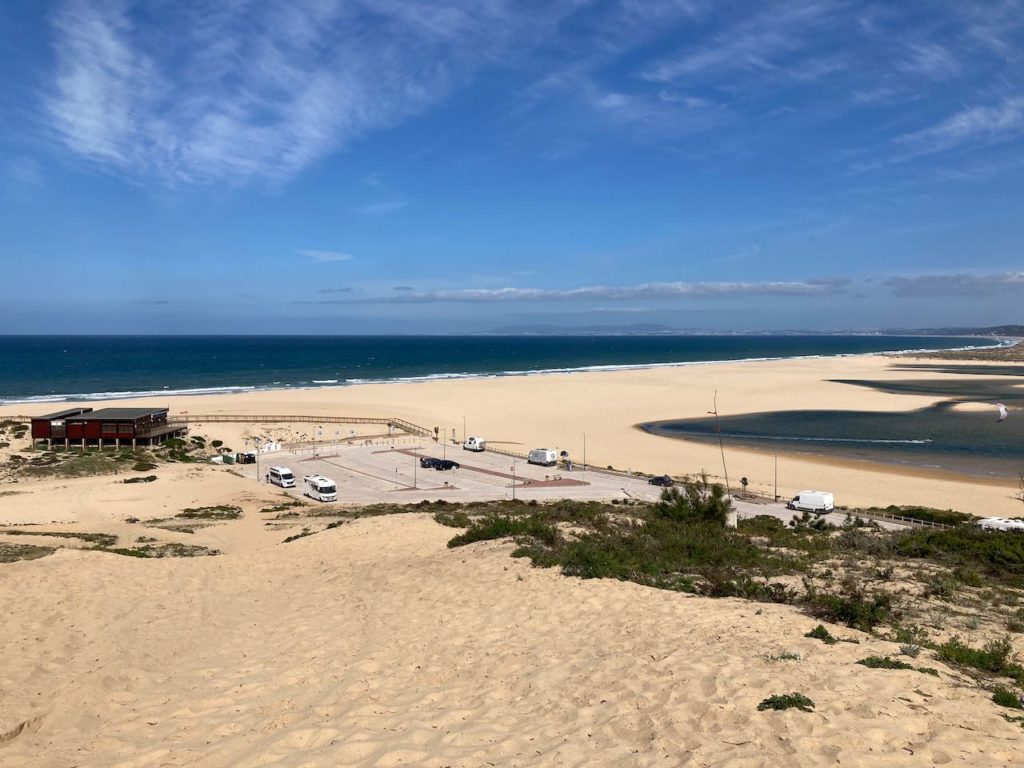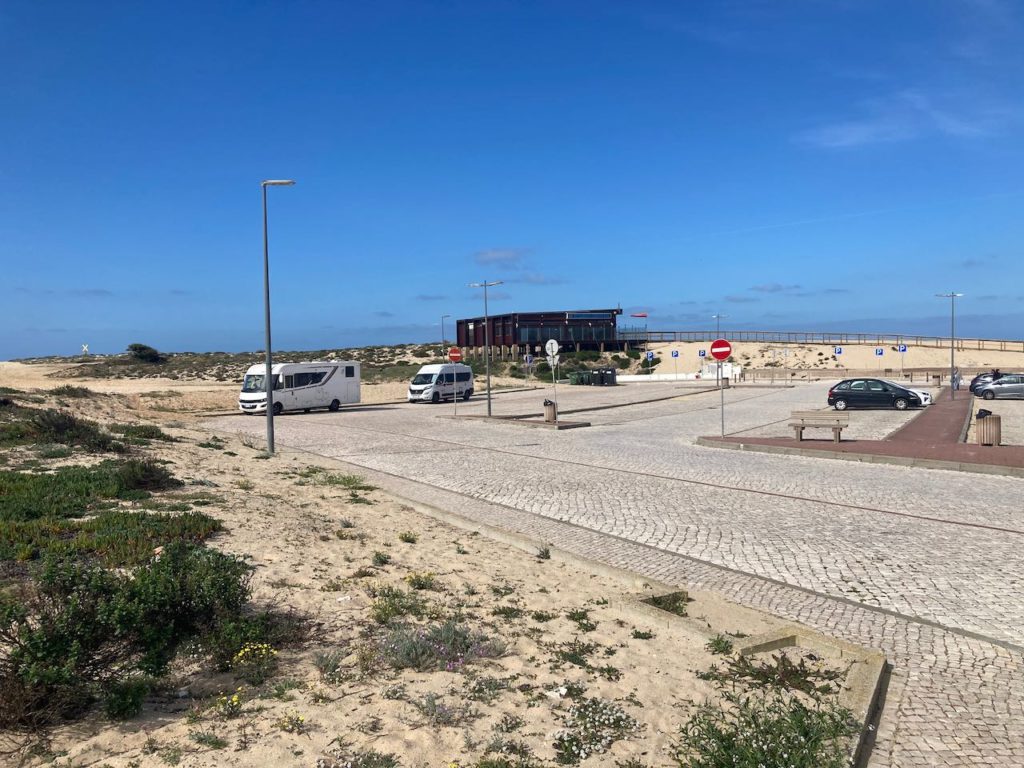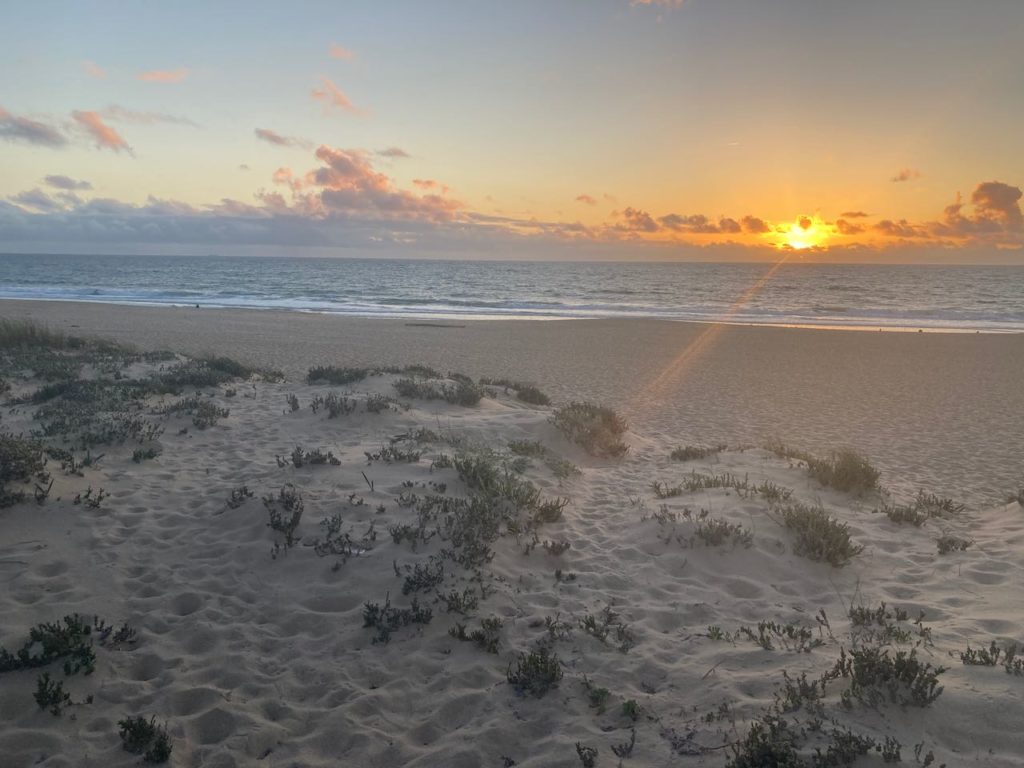 Hooray, I'm just about caught up! We are in Lisbon now. Kathy is making breakfast, and we are getting ready to head into town to explore the city. More soon!