For our last weekend in Dubrovnik, we followed the recommendations of our Airbnb host, Dea, and rented a car to explore the surrounding area. Our first stop was a botanic garden set in a beautiful location on the coast just north of town. The last slide below is Quinn working an olive oil press. Pretty sure they used donkeys for that back in the day, but we didn't tell him that.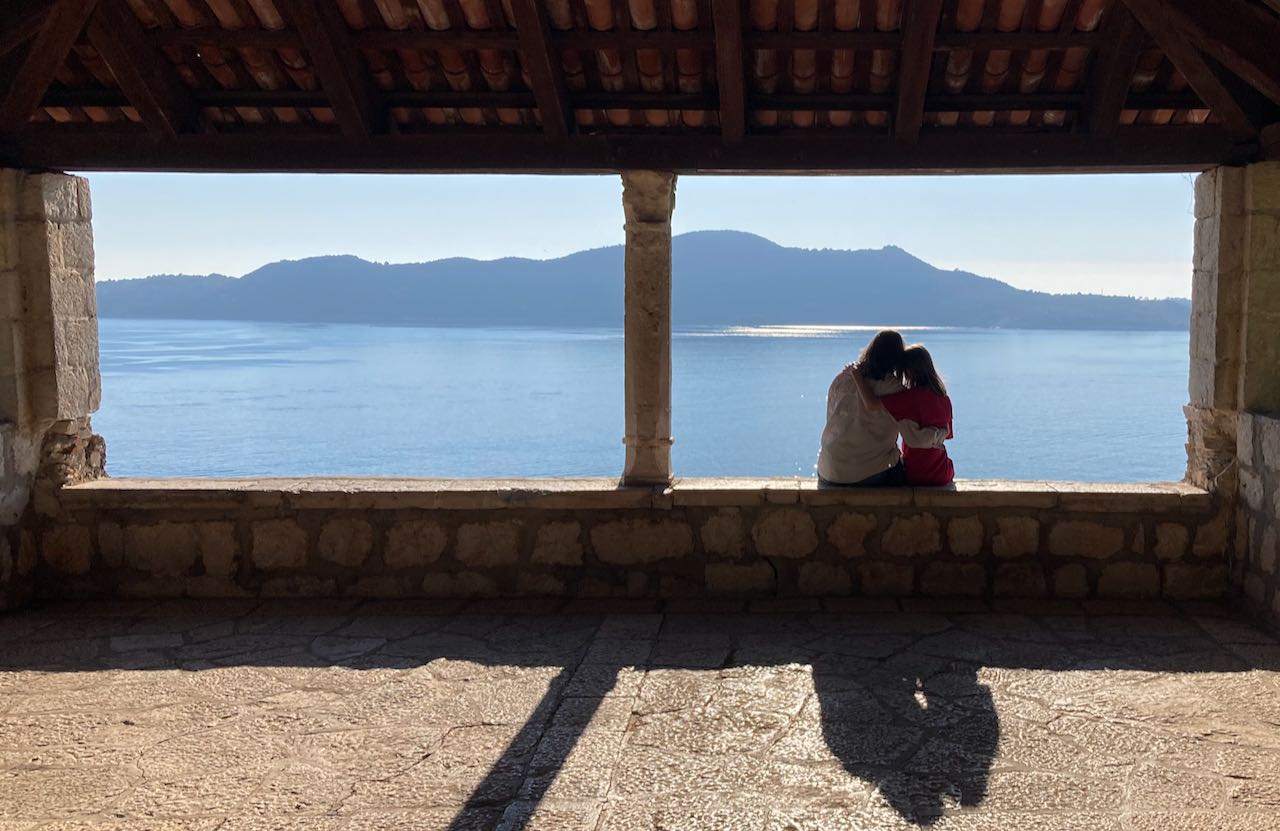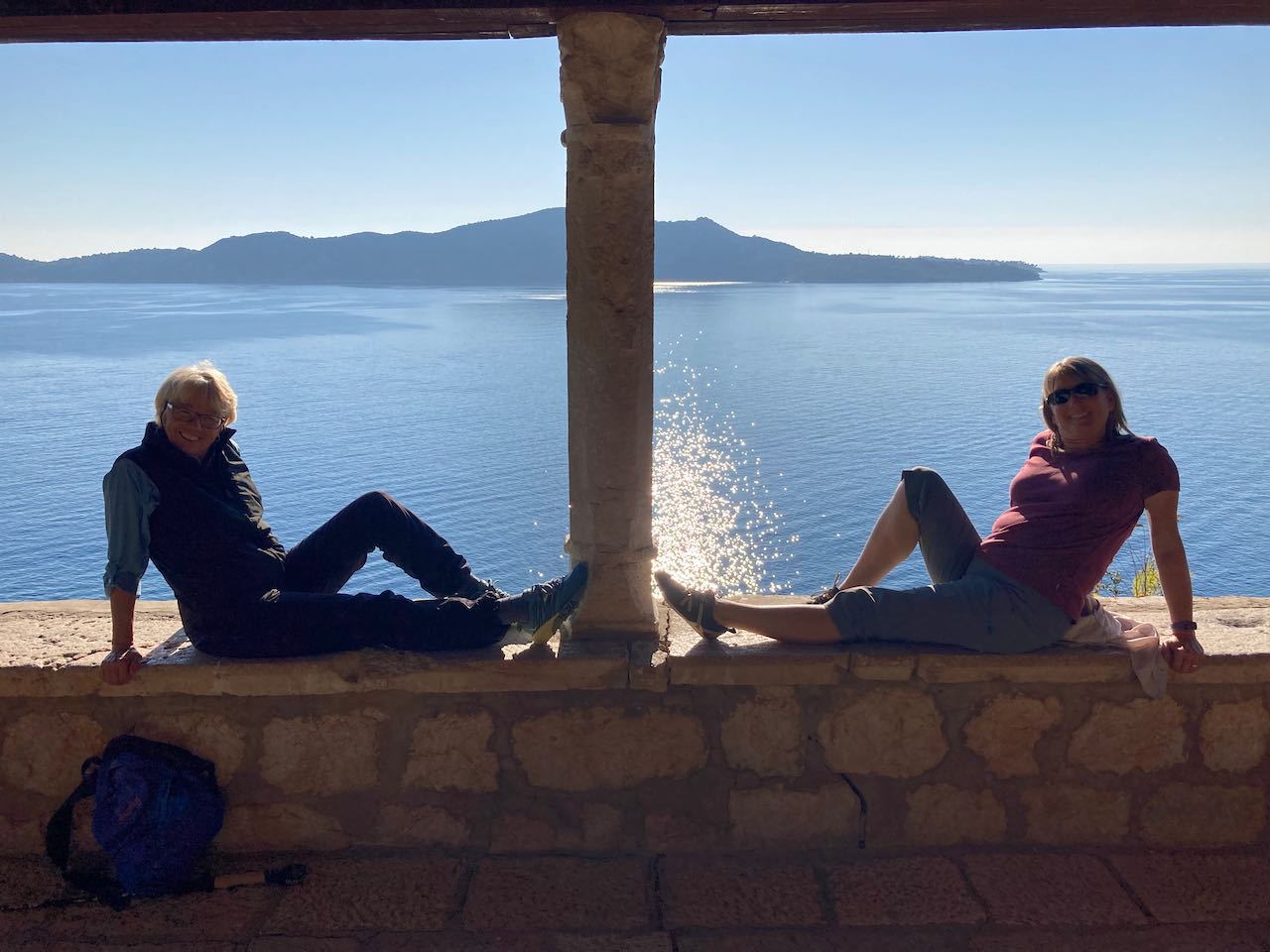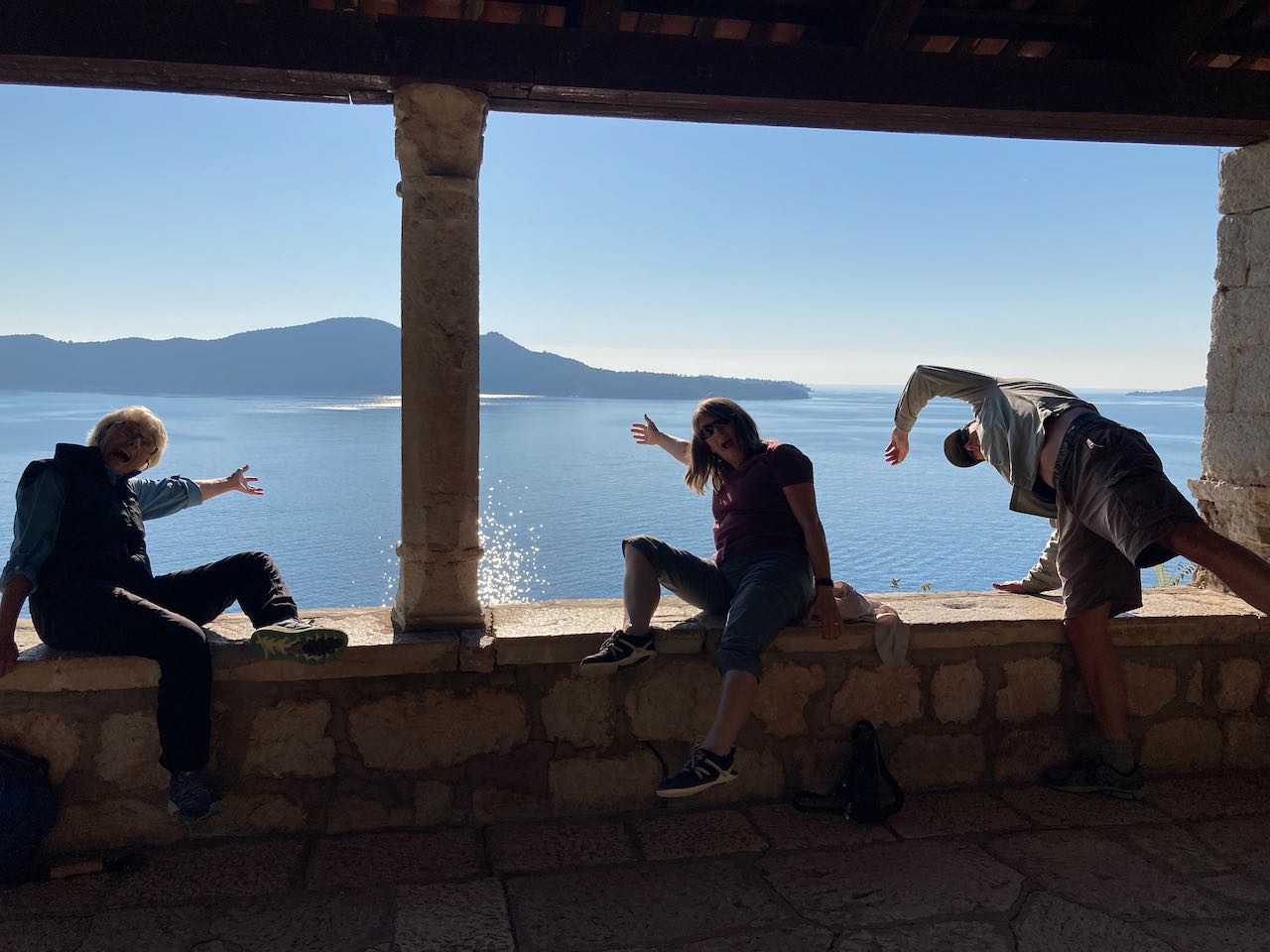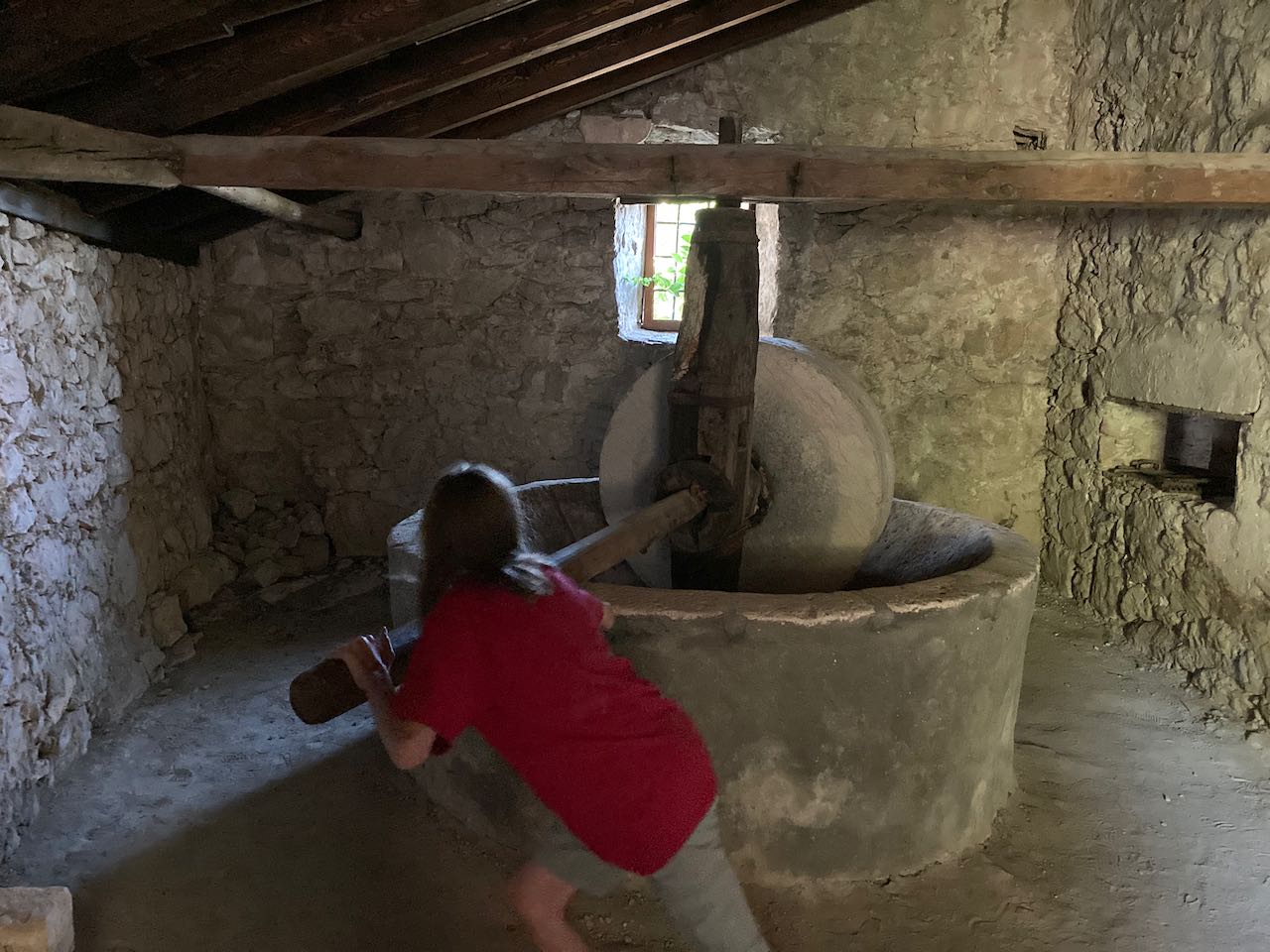 The next day we headed south to visit the Sokol Grad fortress. After climbing around for a bit, we had an amazing lunch in the nearby town of Ljuta. Next, we headed for an off-the-beaten-track beach that was recommended by Dea. Once we finally figured out which of the tiny one-lane roads we needed to take we arrived at a dirt parking lot. A path wound along the cliff face and down about 300 feet to the beach where a handful of late-season sunbathers and swimmers were enjoying the warmth of the late afternoon sun. Since we didn't have to return our rental car until Monday afternoon we met Dea, her daughter, and her nephew the next day in their hometown of Mlini for a walk along the beachfront.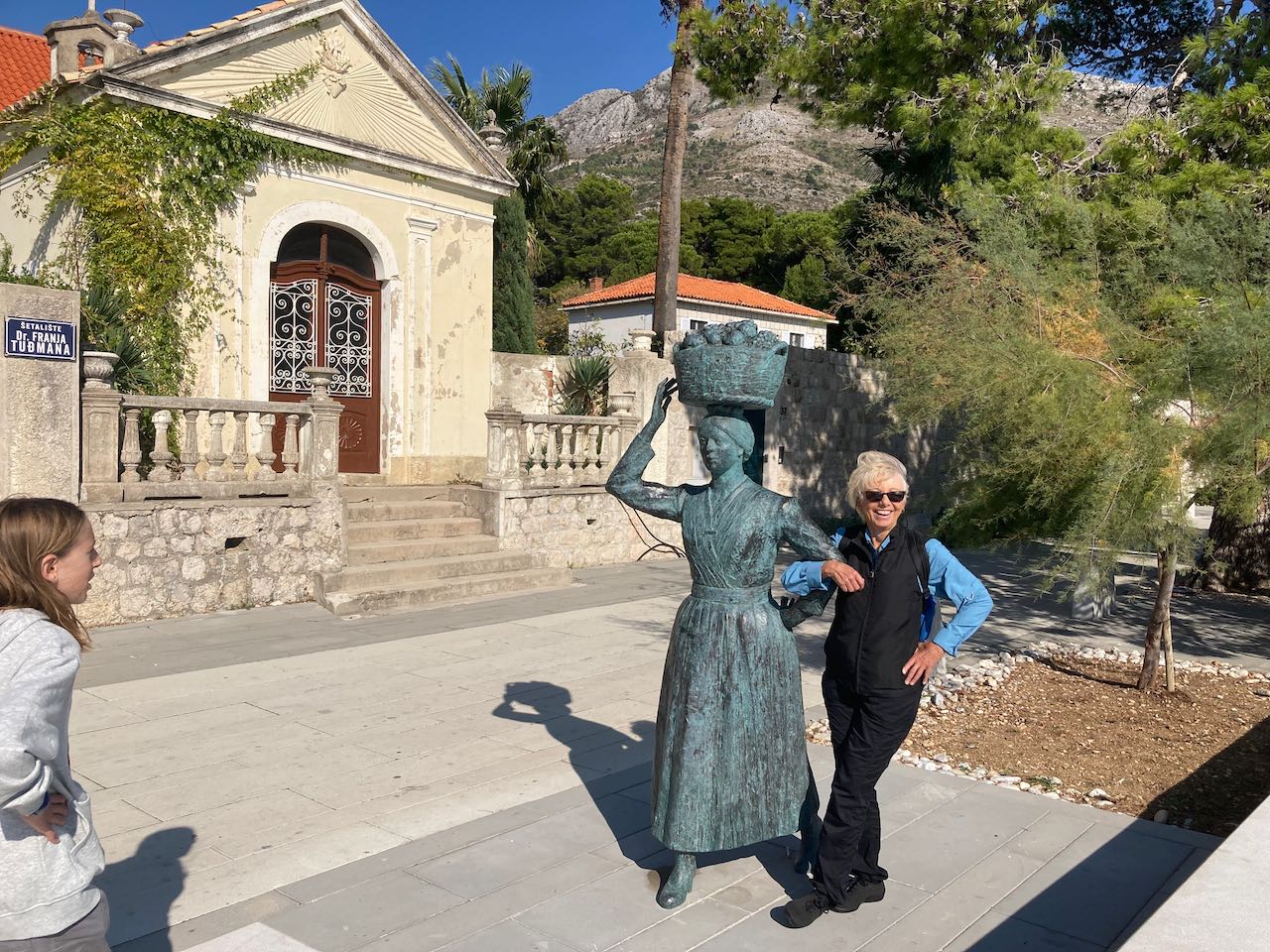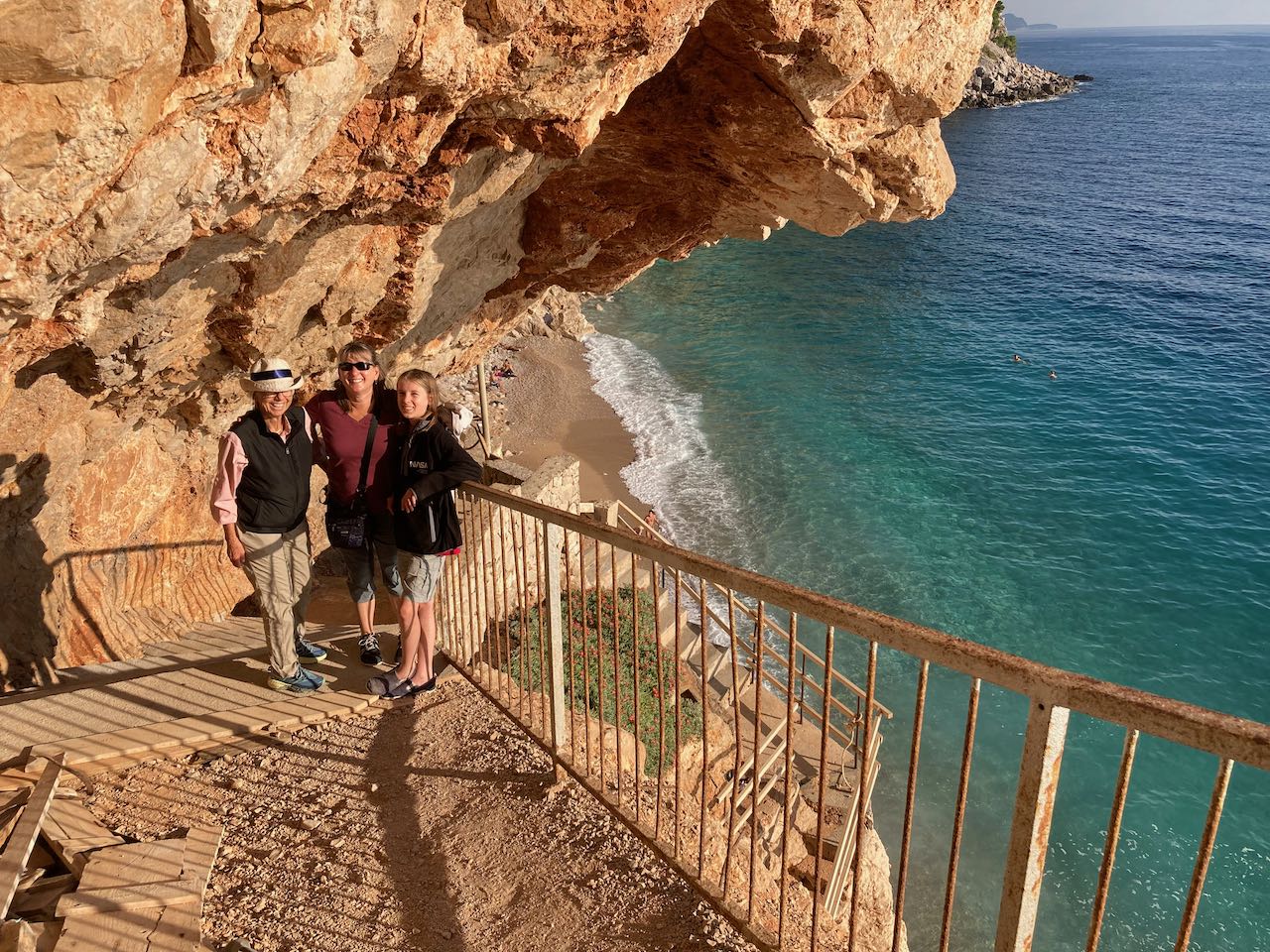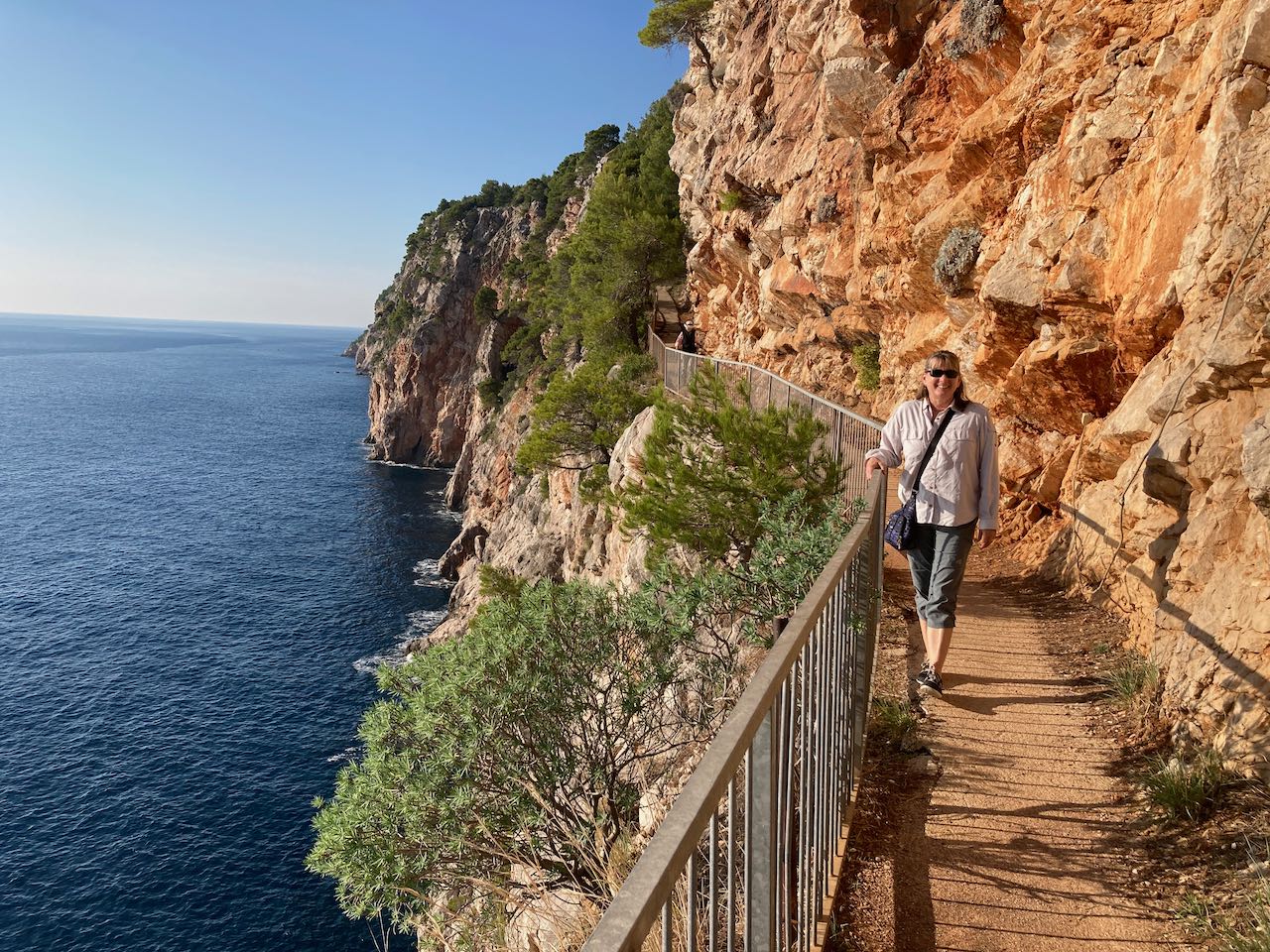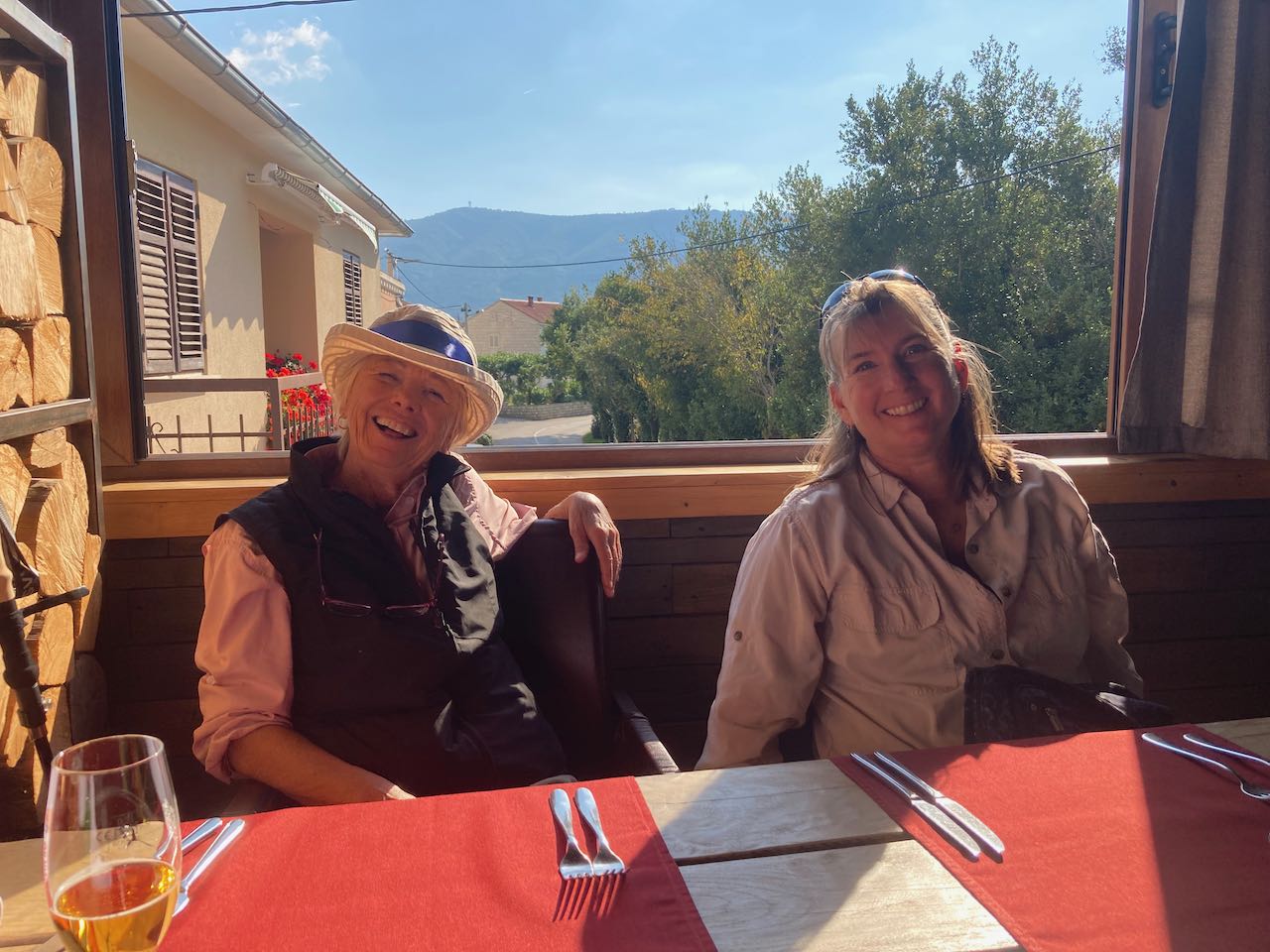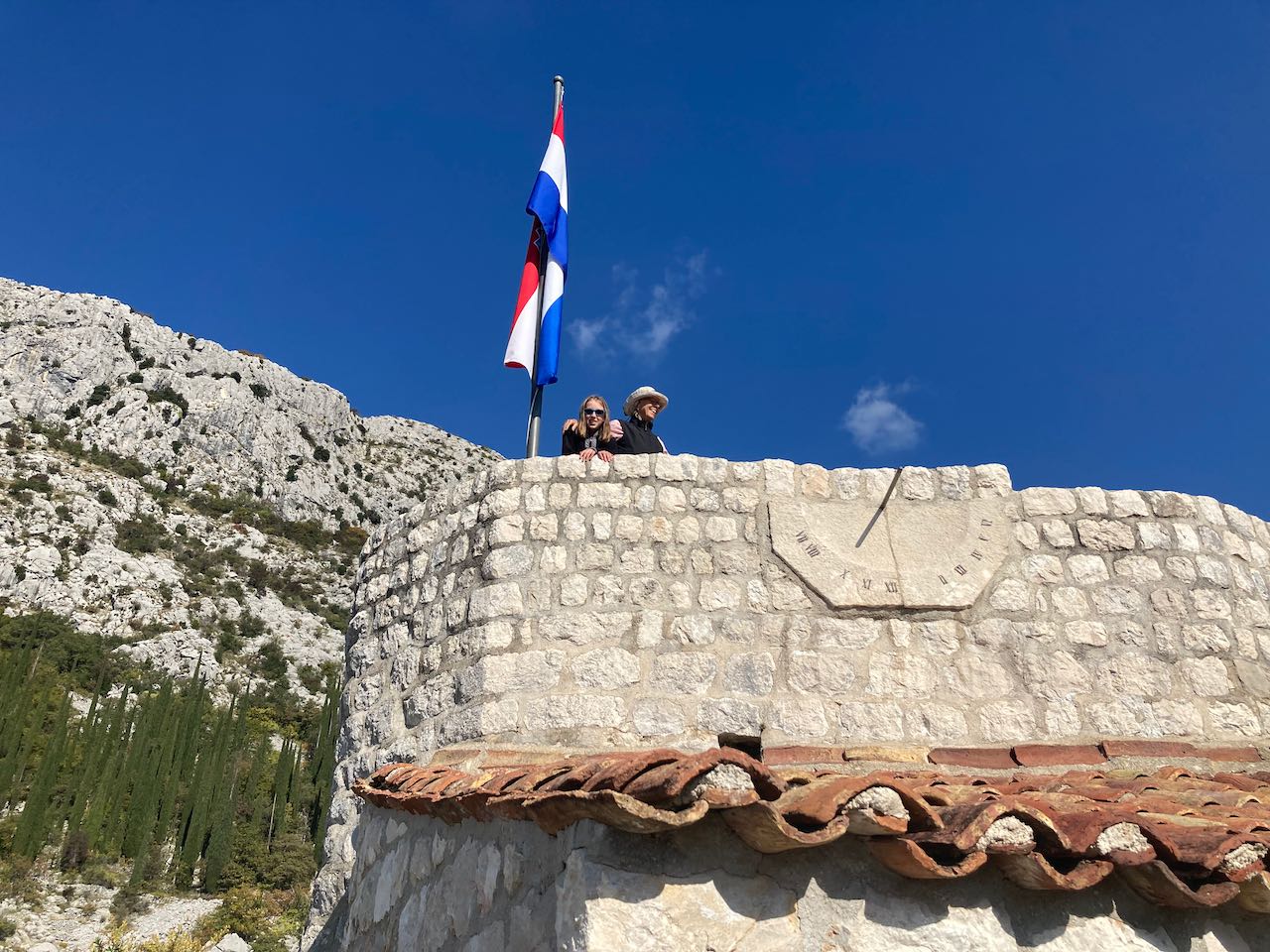 The next weekend, taking advantage of one of the increasingly rare sunny days, Jen and I rented bikes and spent a few hours riding up a dis-used railroad grade. It started out easily enough, but of course, I didn't want to stop and turn around at the recommended spot. Instead, we continued to follow the track as it passed through several tunnels, one of which was long enough that we couldn't see light from either end at one point. Finally, we were able to make it off the railroad grade and into a nearby town by negotiating a drainage tunnel under the railbed — after we moved a wheelbarrow out of the way first. We enjoyed a picnic lunch on nearby church grounds, and then it was all downhill back to town.
We'd been promising Quinn that we'd do an Escape Room for a while, and during our final few days, we did two of them. For those unfamiliar, an escape room is where you go into a room with a given objective and you have to solve a series of puzzles to reach the objective. The owner of this escape room explained that he had designed and built all of the puzzles himself. Some examples of puzzles are things like using a black light to find the code to a combination lock. Opening that lock might reveal a map, which you have to use to find pieces of a puzzle which, when completed, opens another lock and so on.
Our first time was Game of Thrones themed, and our objective was to find bottles of "wildfire," a prop used in the show. We had such a good time solving the puzzle that we went back for another one a couple of days later. The second was all about the history of Dubrovnik, and to be honest I learned more about that subject from our host's description than I did during our walking tour of the city.