After an overcast and rainy month in Kotor, we made a short but welcome move to the town of Budva, about 30 minutes away. It's located on the coast, rather than on the bay, and is supposed to be sunnier. We spent a little more on our Airbnb this time and got a very nice modern apartment with tons of windows, which really helps out on cloudy days. After we moved here we were treated to 10 straight days of sunny weather, which was wonderful!
Here are some pictures of the old town, the area near our apartment, and a cat.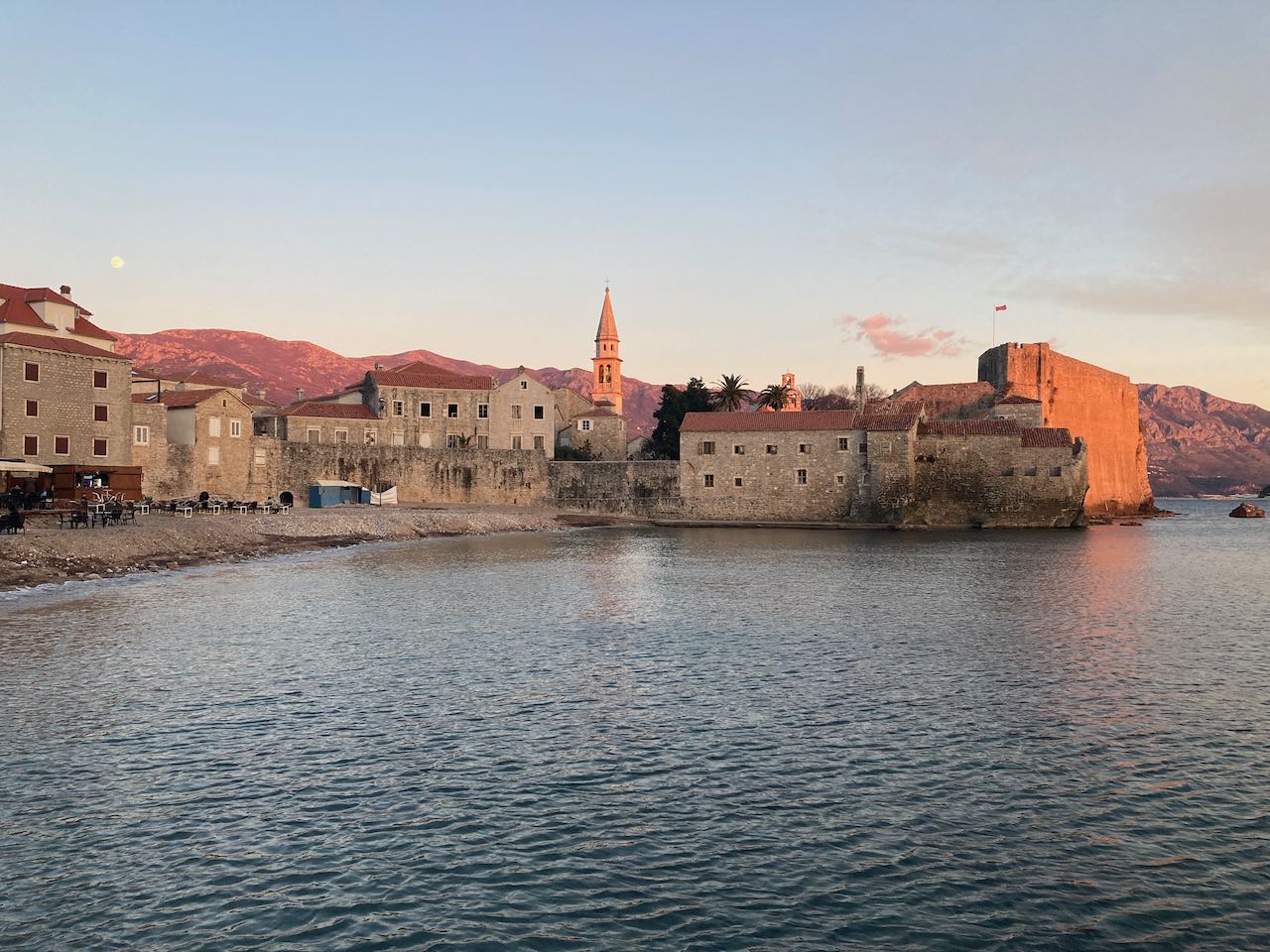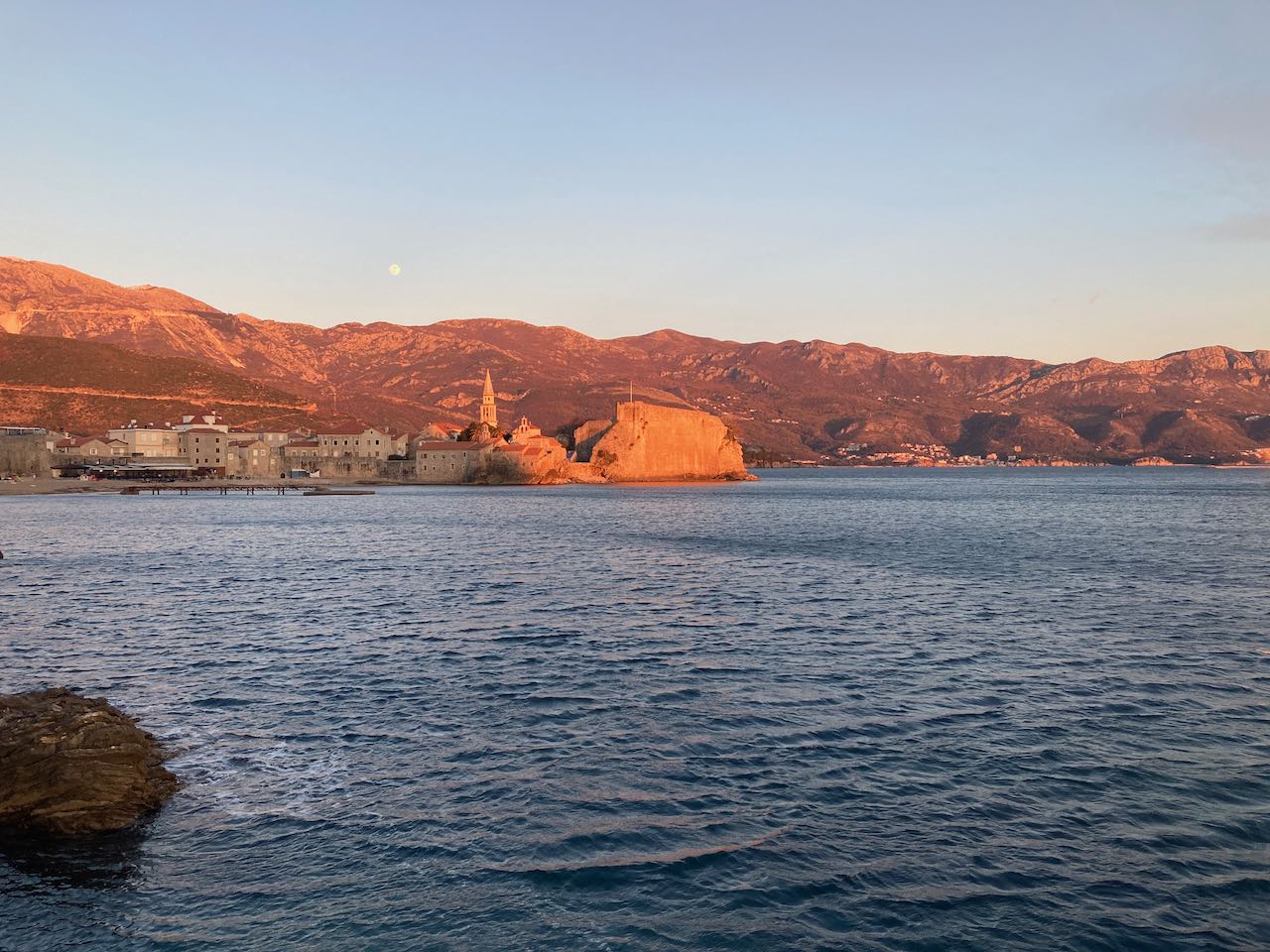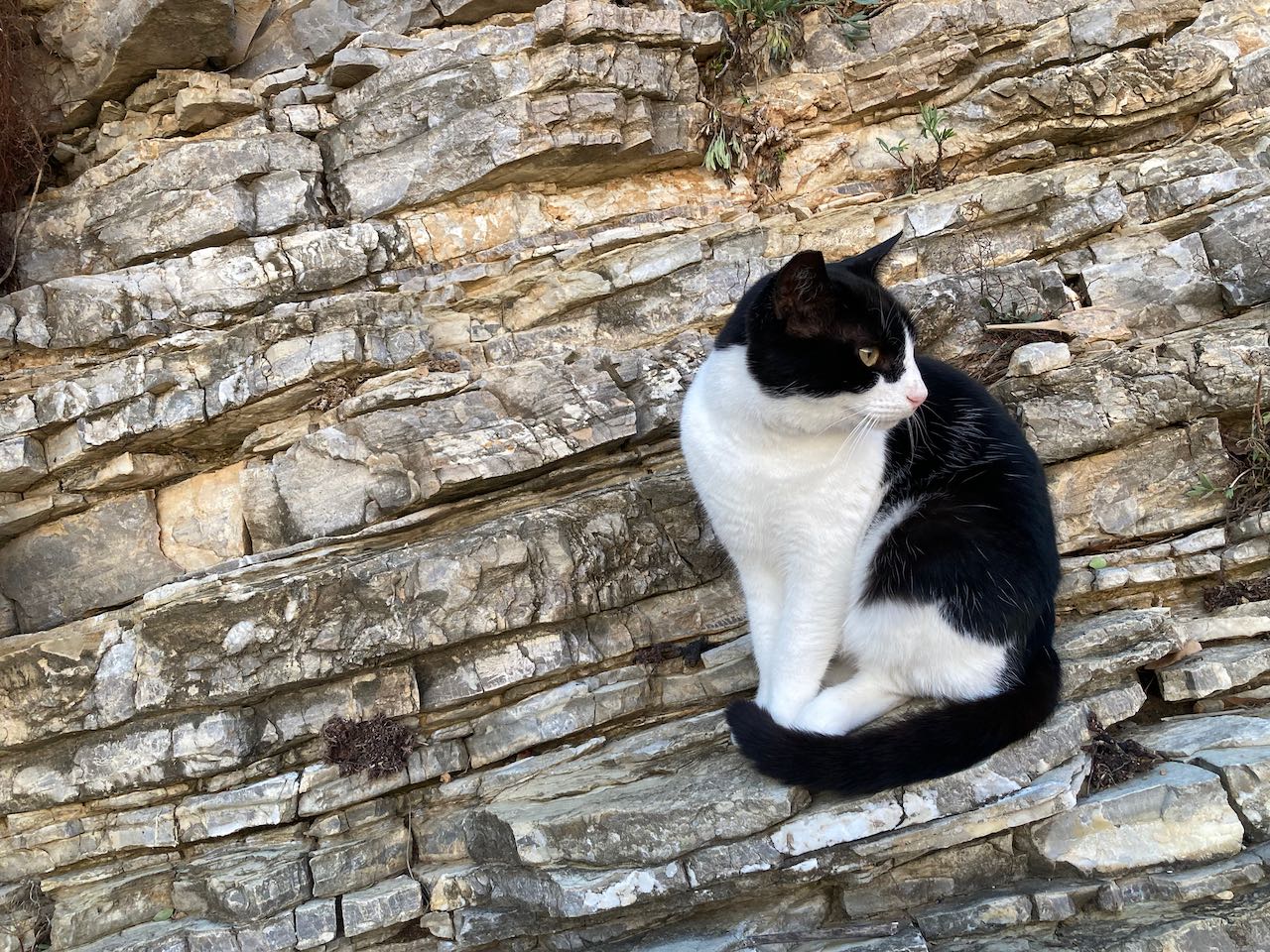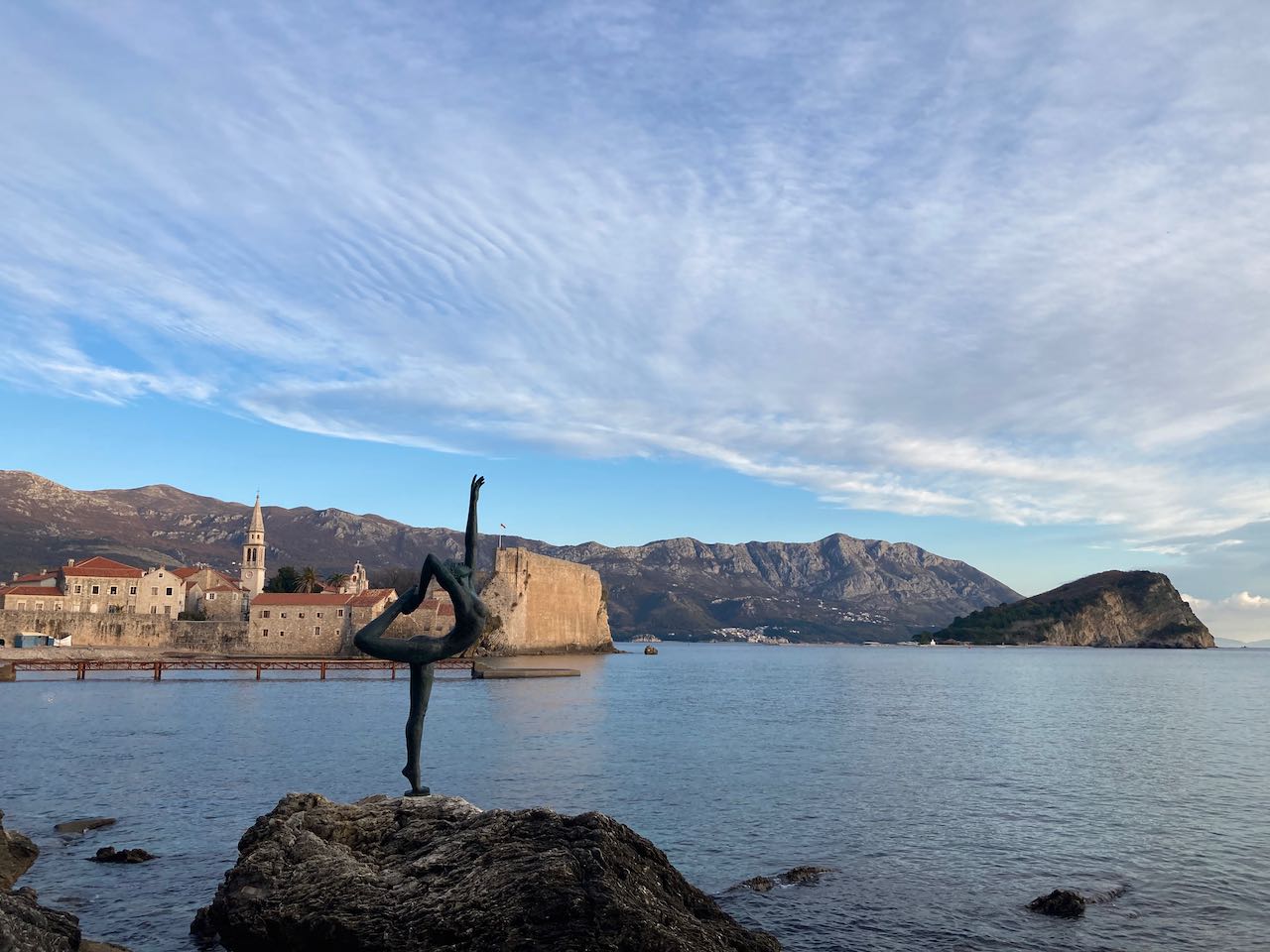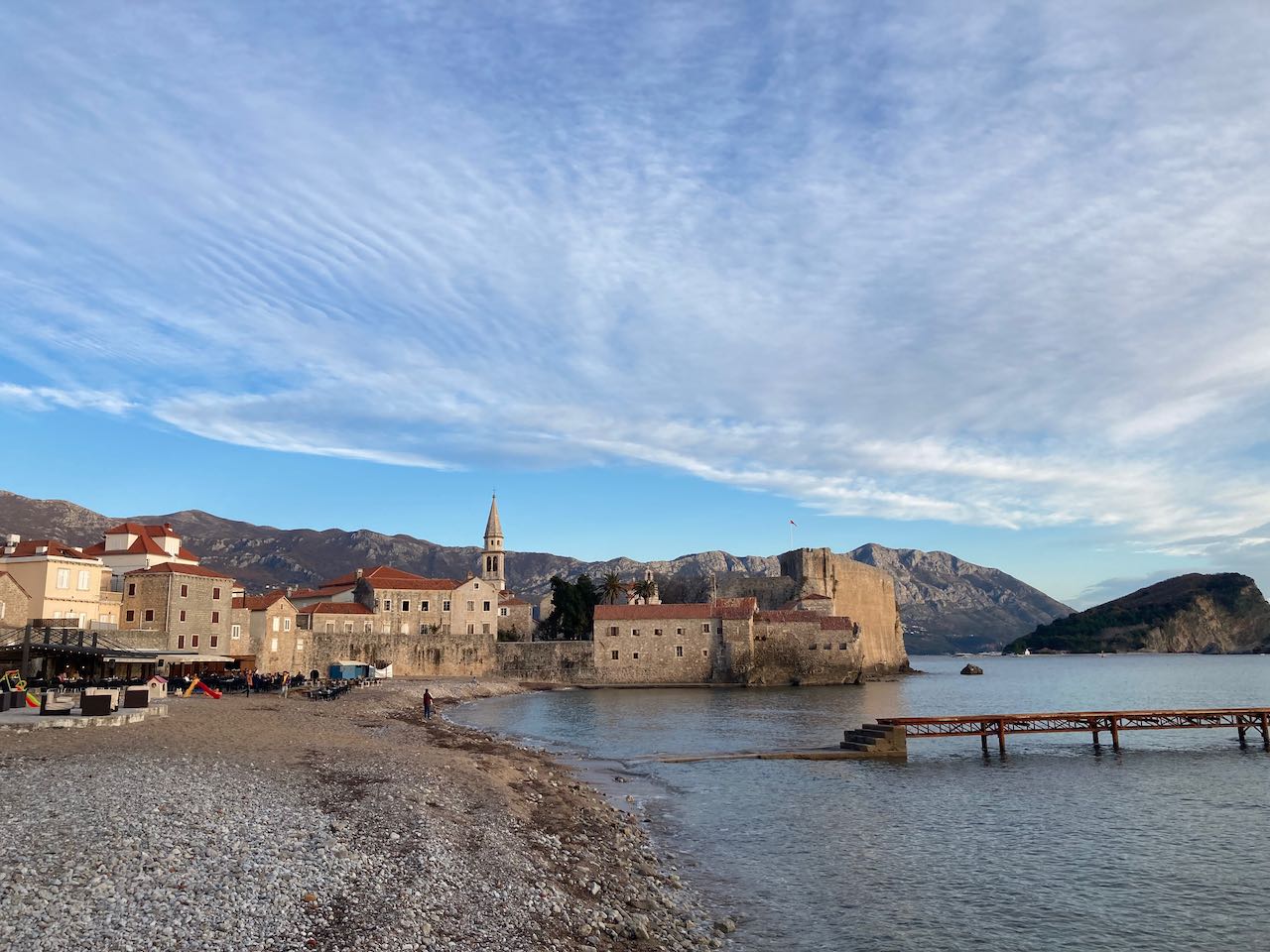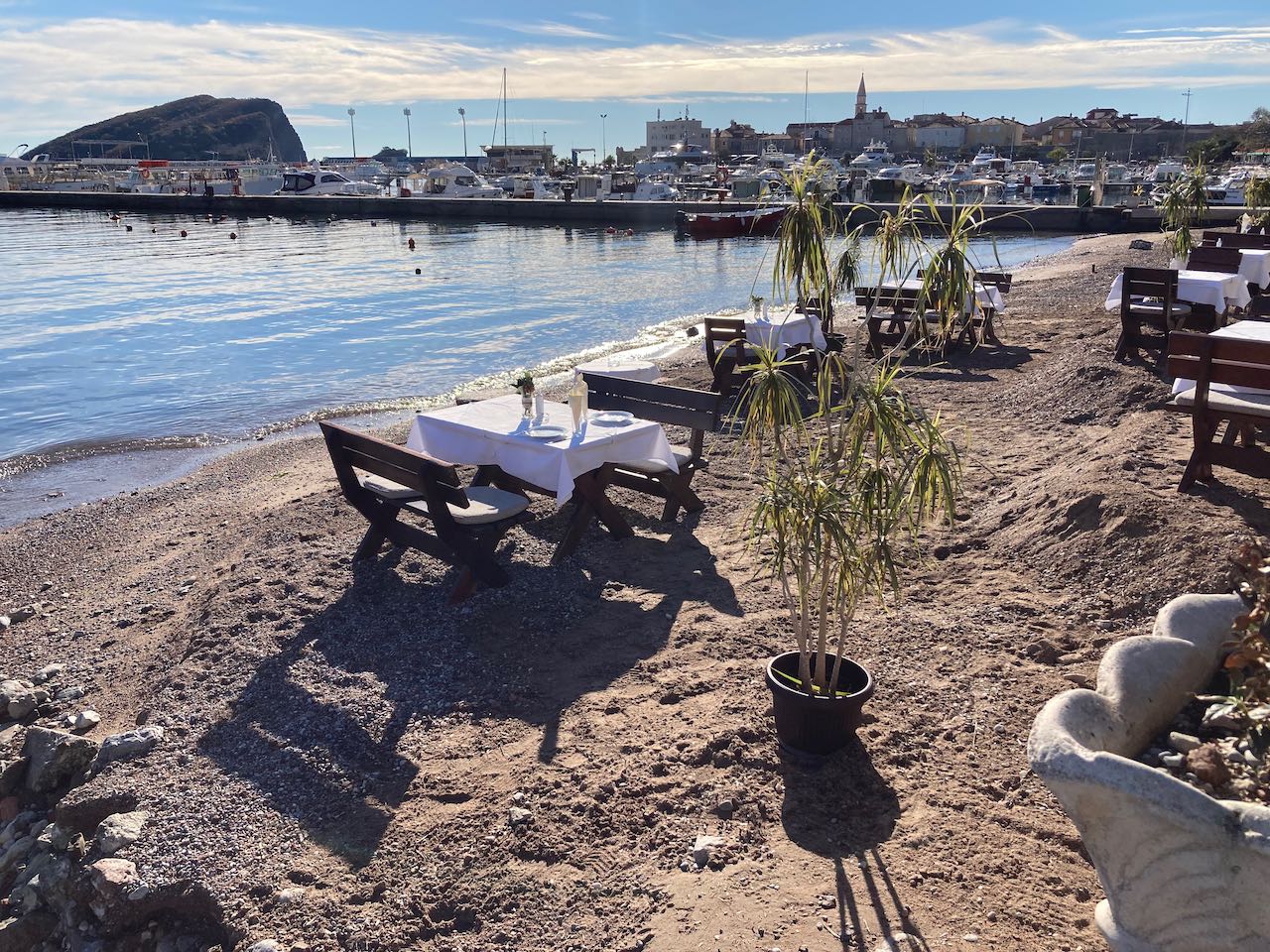 Kart Racing!
Most of the touristy stuff we do revolves around seeing "old rocks". They can be configured as Roman mosaics, churches, or fortresses but, in the end, according to Quinn, they're all old rocks, and hence are "boring". What's even worse is that sometimes you can only get to them by hiking, which is also apparently boring!
On the way to our new apartment, I noticed a go-karting track from the window of our taxi. Not wanting to get Quinn's hopes up, I didn't tell him about it until I'd confirmed that they were open. The place is run by two young guys – it seems like they opened it as an outlet for a hobby. Jen, Quinn, and I visited a few days after our arrival and we all had a good time racing. We've been back again since, and on that visit even Kathy got in on the action. We're hoping to go back a couple more times before we leave town in a couple of weeks, and the guys even promised to get their lap timer working for us.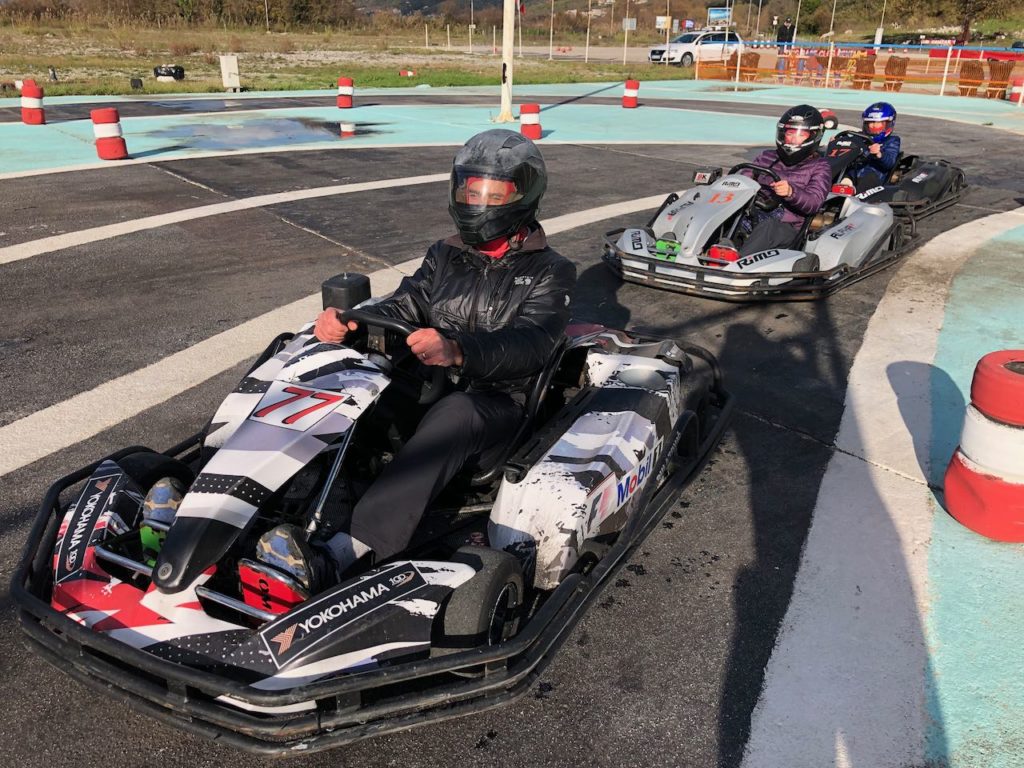 Road Trip to See More Old Rocks
We again took advantage of the $10/day off-season rental car rates to do a couple of road trips. One sunny weekend we drove south, stopping first to see Sveti Stefan, an almost island that is home to a private resort.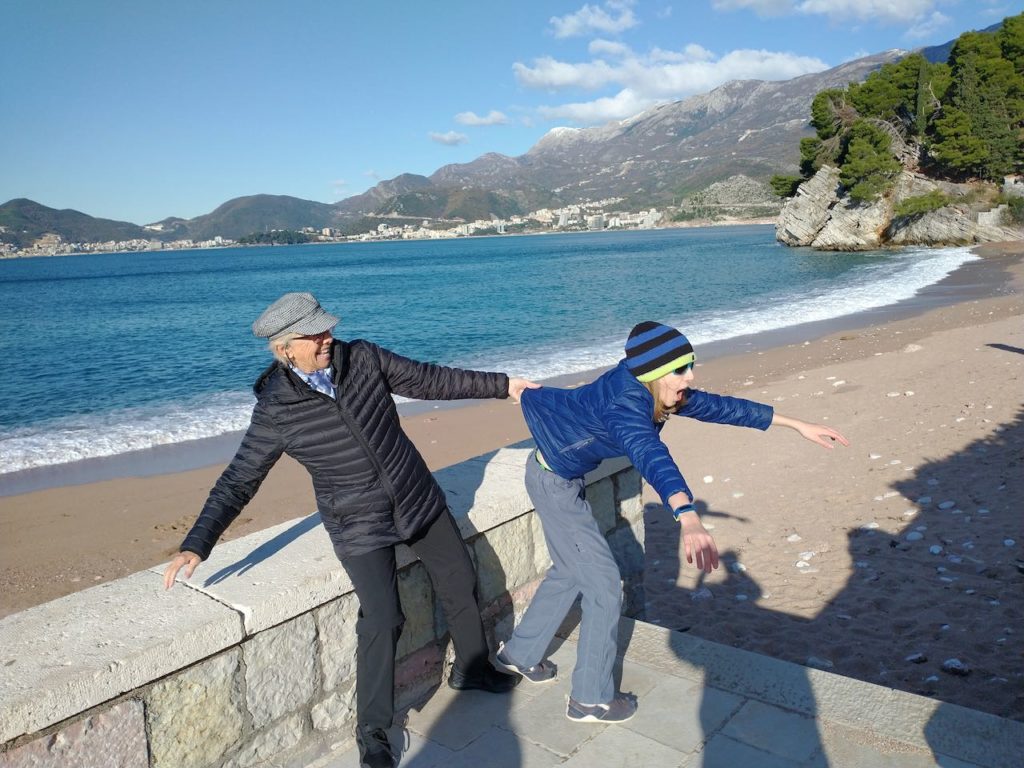 Next, we headed to the town of Bar where we visited the old town (more old rocks). Most tourist towns have an old town ("Stari Grad") which is the original part of the town that was defended by stone walls. Split, Dubrovnik, Kotor, and Budva all have them. Bar's is a bit different because it's outside of town and is in ruins. No one lives there and you can wander around the old buildings and imagine what it must have been like.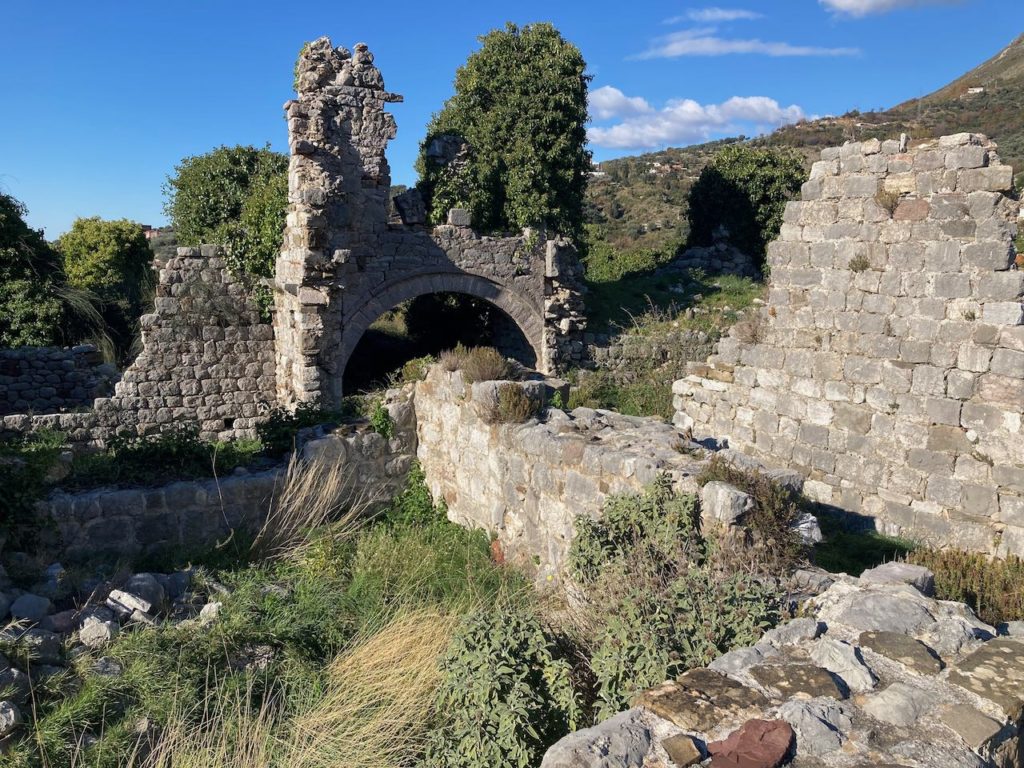 Glamorous Tivat
The next day, we headed north to the town of Tivat. The town has refurbished a naval port into a flashy marina full of up-market hotels and a beautiful waterfront. There were buskers singing Christmas songs, and we enjoyed coffee and pastries in the sun. Quinn enjoyed the Yugoslav-era submarine that we found on display, even though we weren't able to go inside. There were a handful of super-yachts docked there, including the Black Pearl, a 106m sailing superyacht. Apparently, it's owned by a Russian billionaire and features, among other things, a 4,000-bottle wine cellar and tasting room. The photo below is one I found online; we saw it from a distance.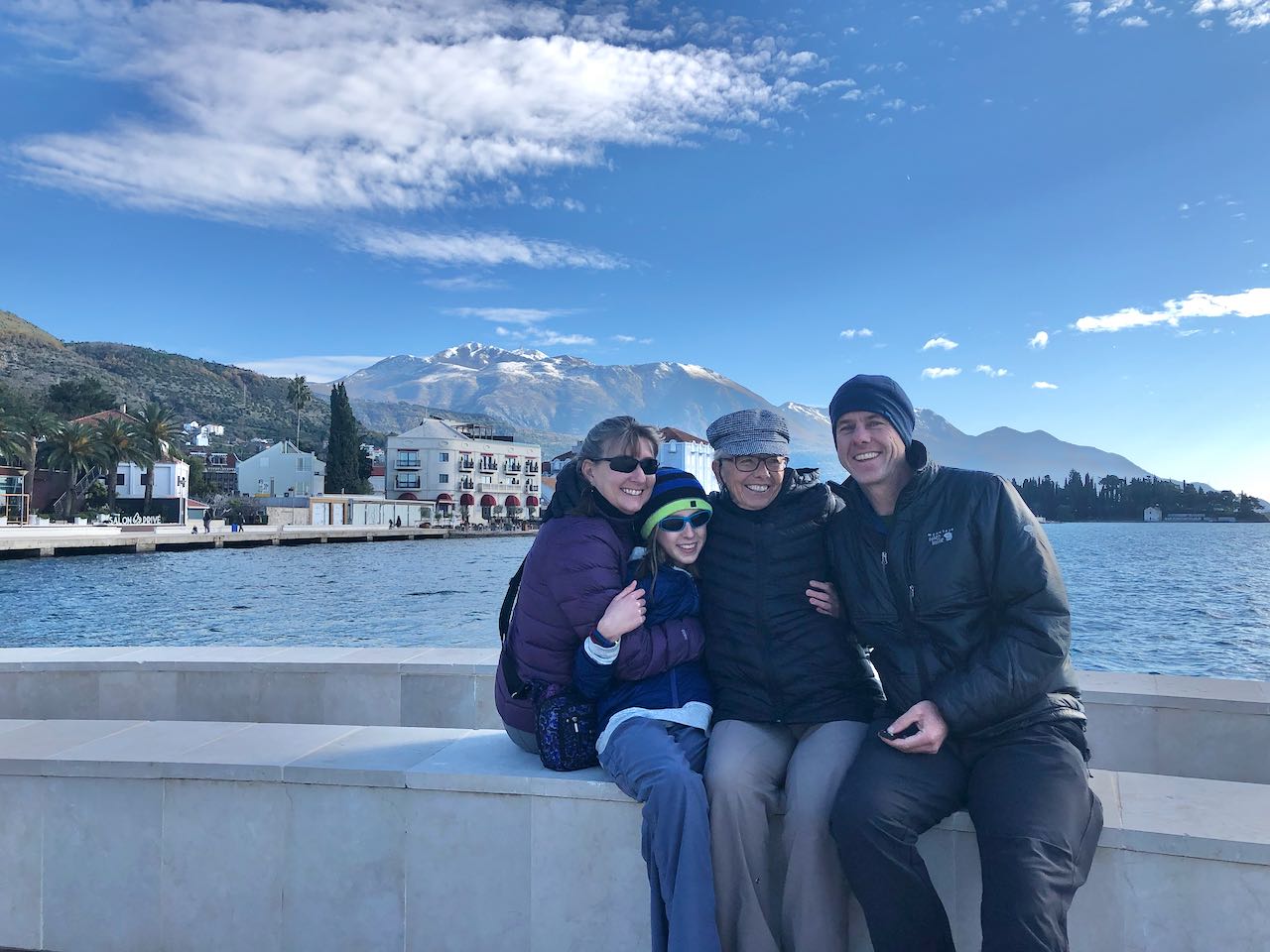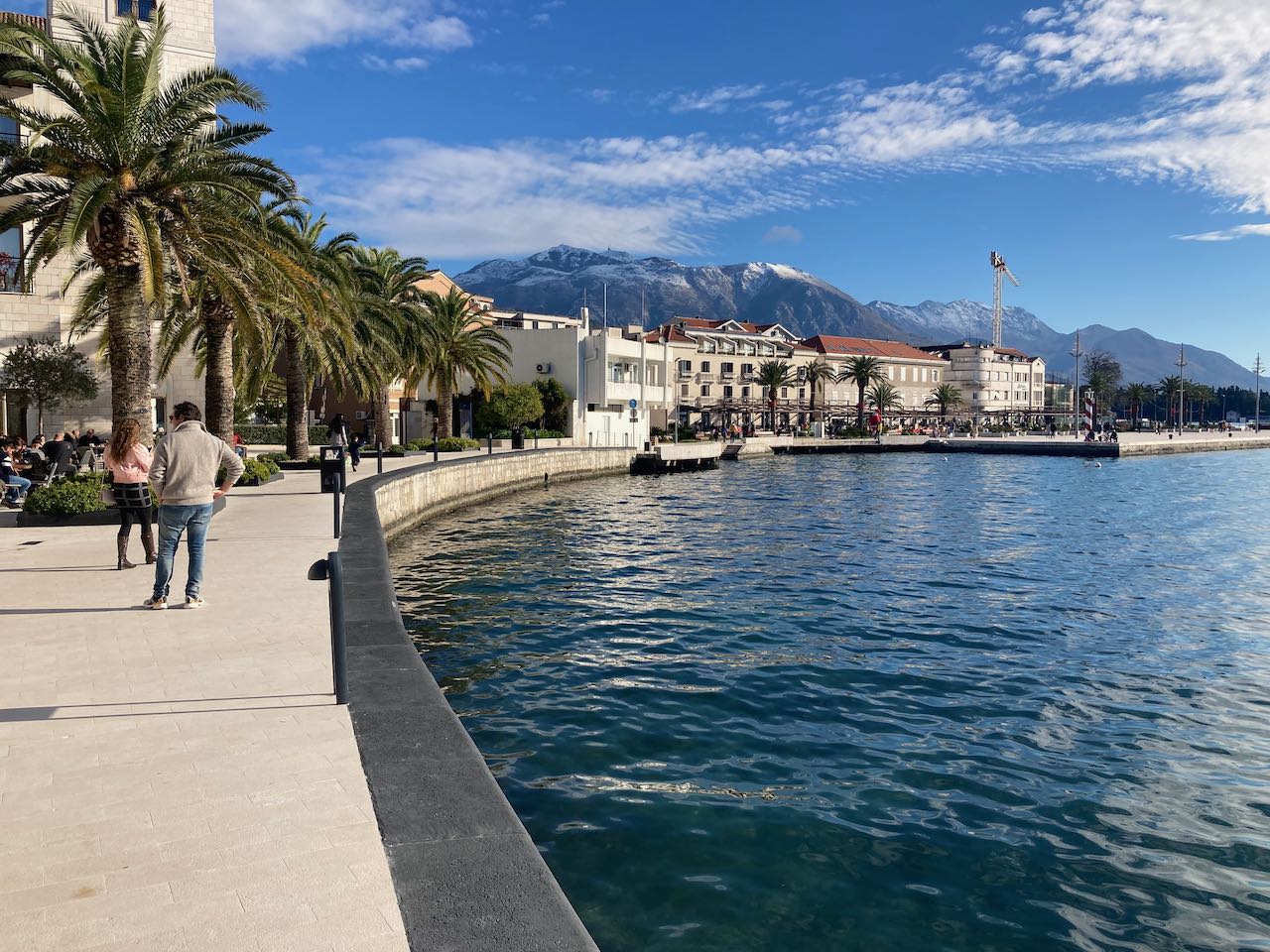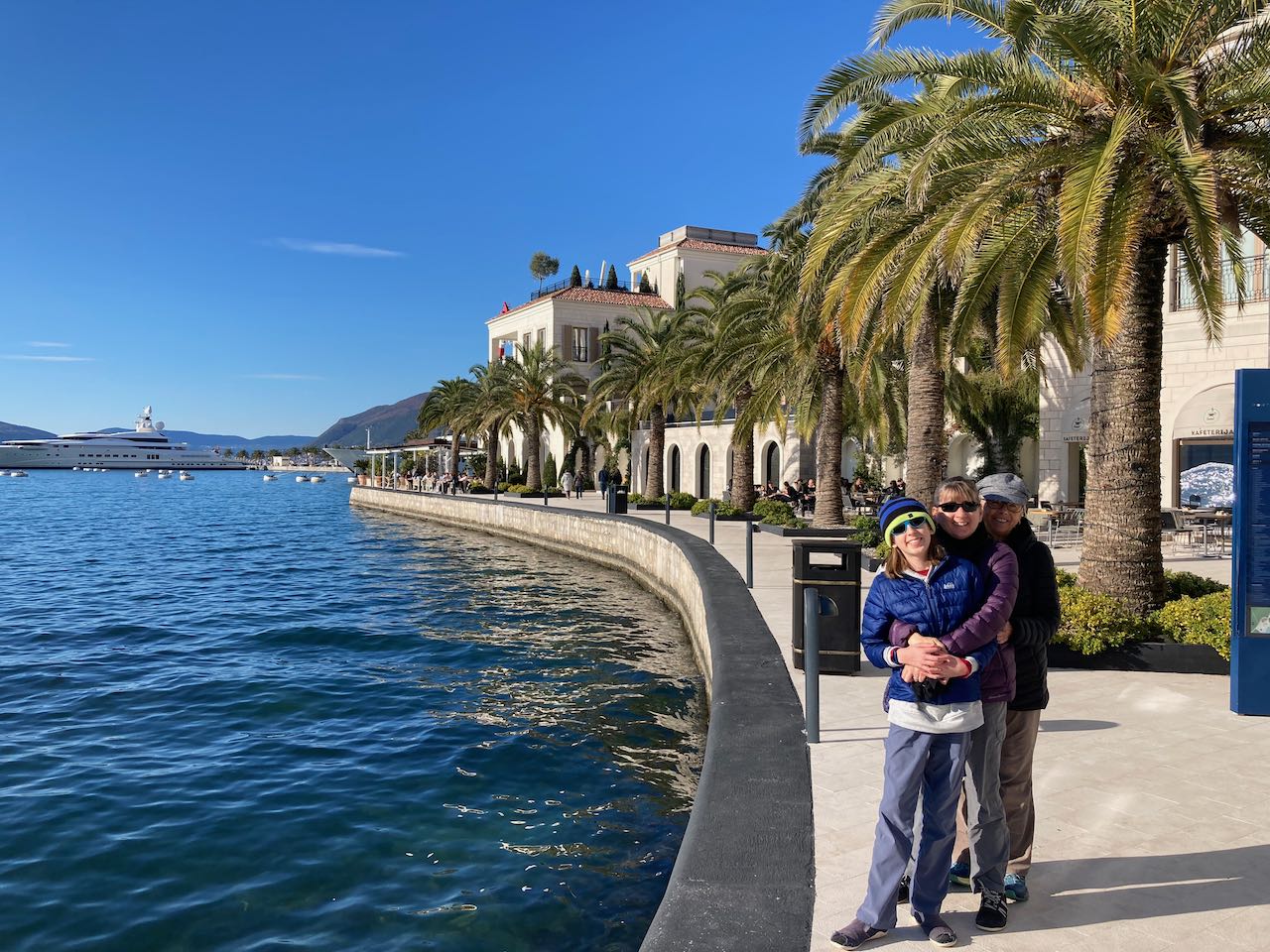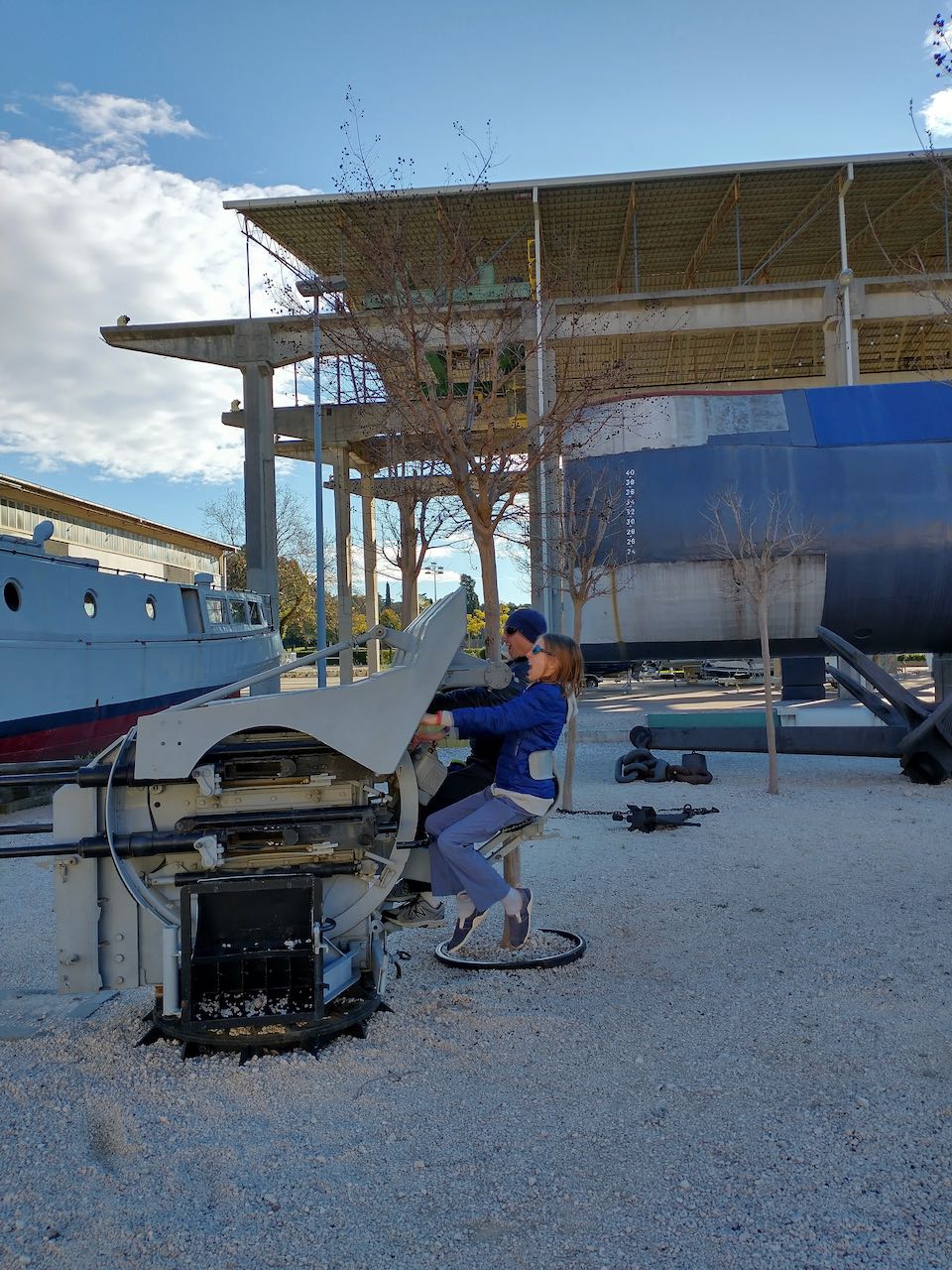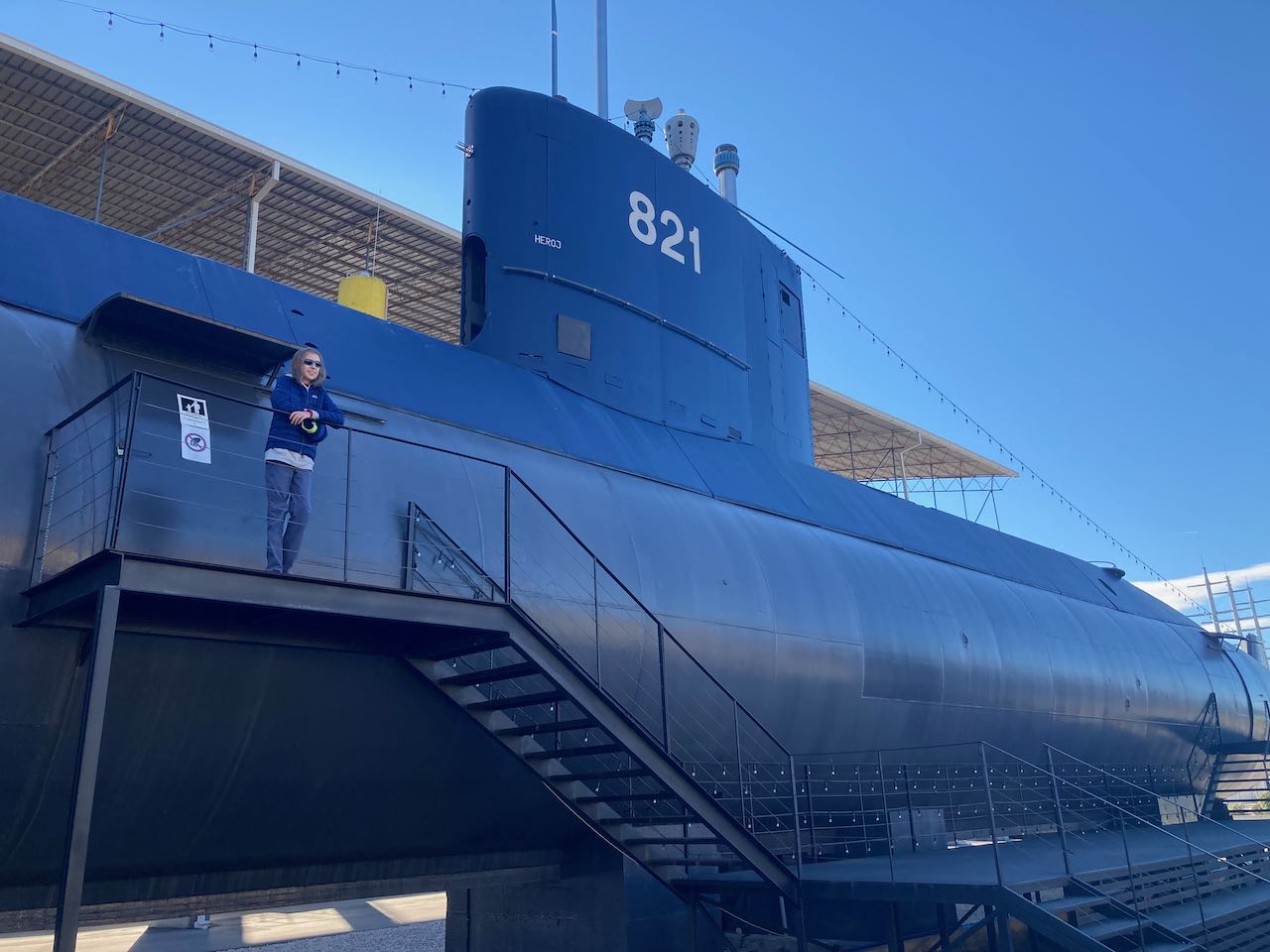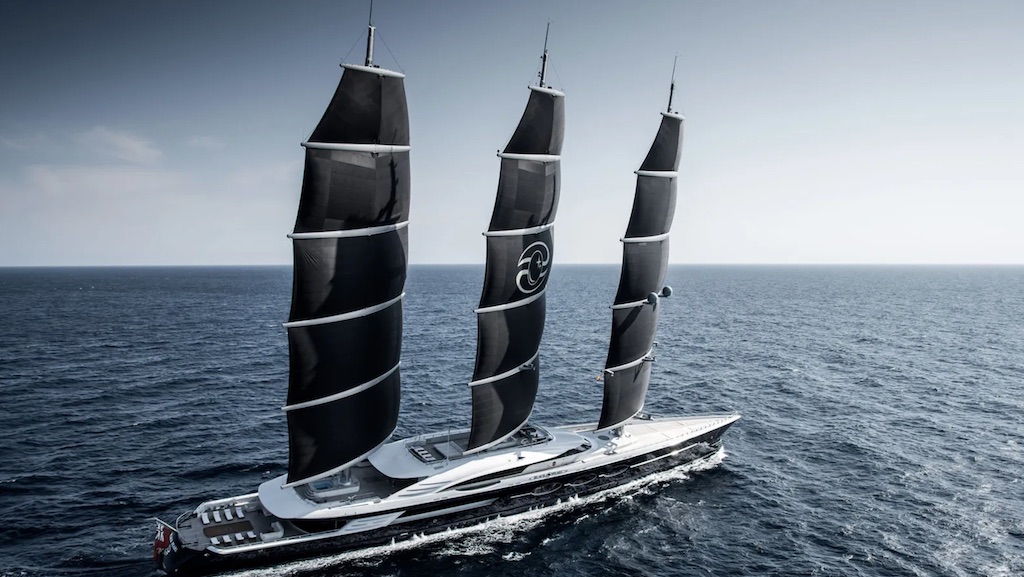 With rain in the forecast, we took advantage of the last sunny day for a while to go visit, yep, you guessed it, more old rocks. We hiked to one of the many fortresses built by the Austro-Hungarians in the mid-1800s and followed it up with cheeseburgers at a cliff-side restaurant with amazing views. When it's sunny out we can still eat outside for breakfast and lunch. Even though Montenegro has relatively low Covid numbers right now, we're assuming that Omicron is here and just hasn't been discovered yet.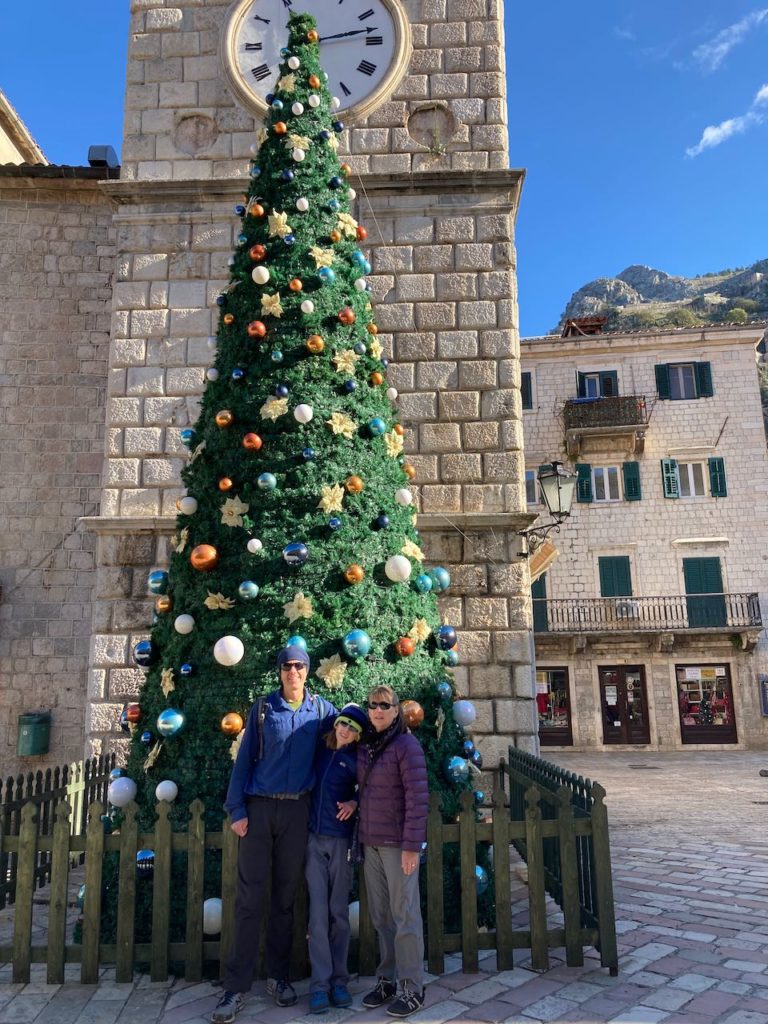 Christmas in Old Town
As always thank you for reading!