Last Friday we made arrangements to visit Mljet National Park, which is situated on Mljet Island not too far from Dubrovnik. Because of the ferry schedule, we decided it would be easiest to spend the night on the island. It was supposed to be rainy on Friday and clear on Saturday, so we booked a rental car and accommodation for Saturday night and headed out.
As we were in line for the ferry out to the island, we received an email from Zeljko, the owner of Huck Finn Adventure, whom we'd met during our bike trip on Šipan the previous weekend. With a good weather forecast for Sunday through Tuesday, he suggested a 3-day sailing trip onboard one of his catamarans. He needed to do some end-of-season work at his various bases on the islands and offered us the trip for about a quarter of the normal price. We discussed it, and although it meant changing around our plans a bit, it was an offer we just couldn't pass up.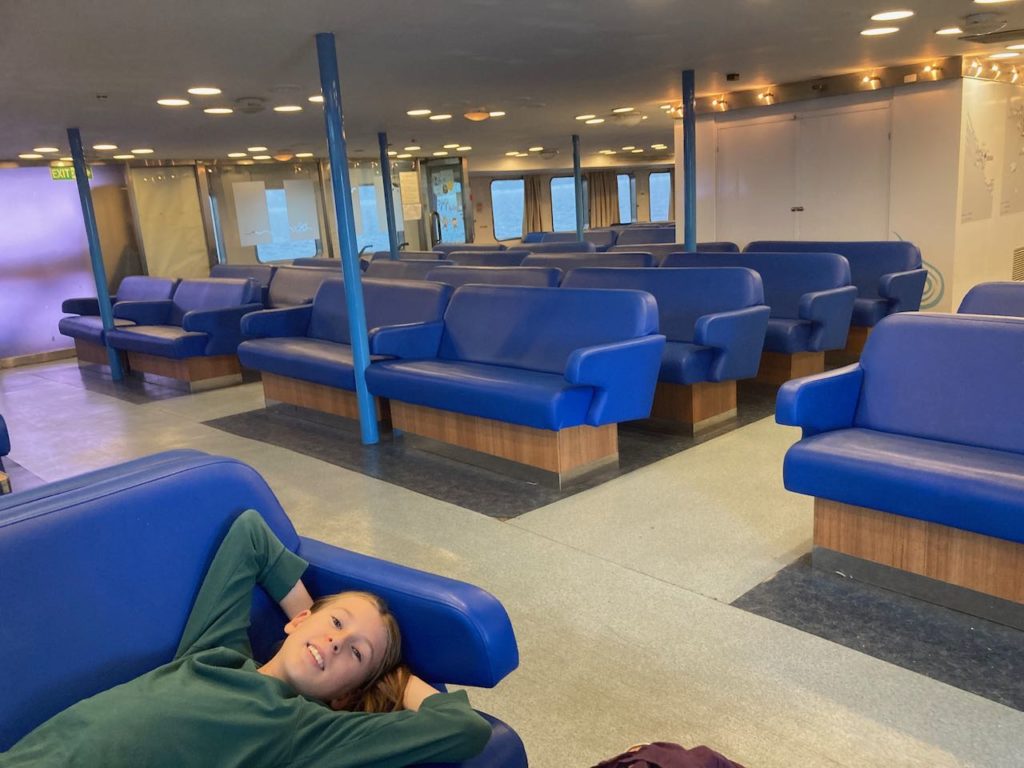 We took the ferry to the island and after a rainy Saturday afternoon, we awoke to clear blue skies on Sunday. We met Zeljko and Ivana in the town of Polače on the northern end of Mjlet island and hopped on some e-bikes for a tour of the park with Ivana. The national park is amazing, with traffic-free roads, lots of trails, and stunning views. Unlike parks in the United States, there are towns and villages inside the park. Ivana arranged lunch for us at one of them, where we were greeted with a simple and delicious meal of grilled fish, fried potatoes, and salad.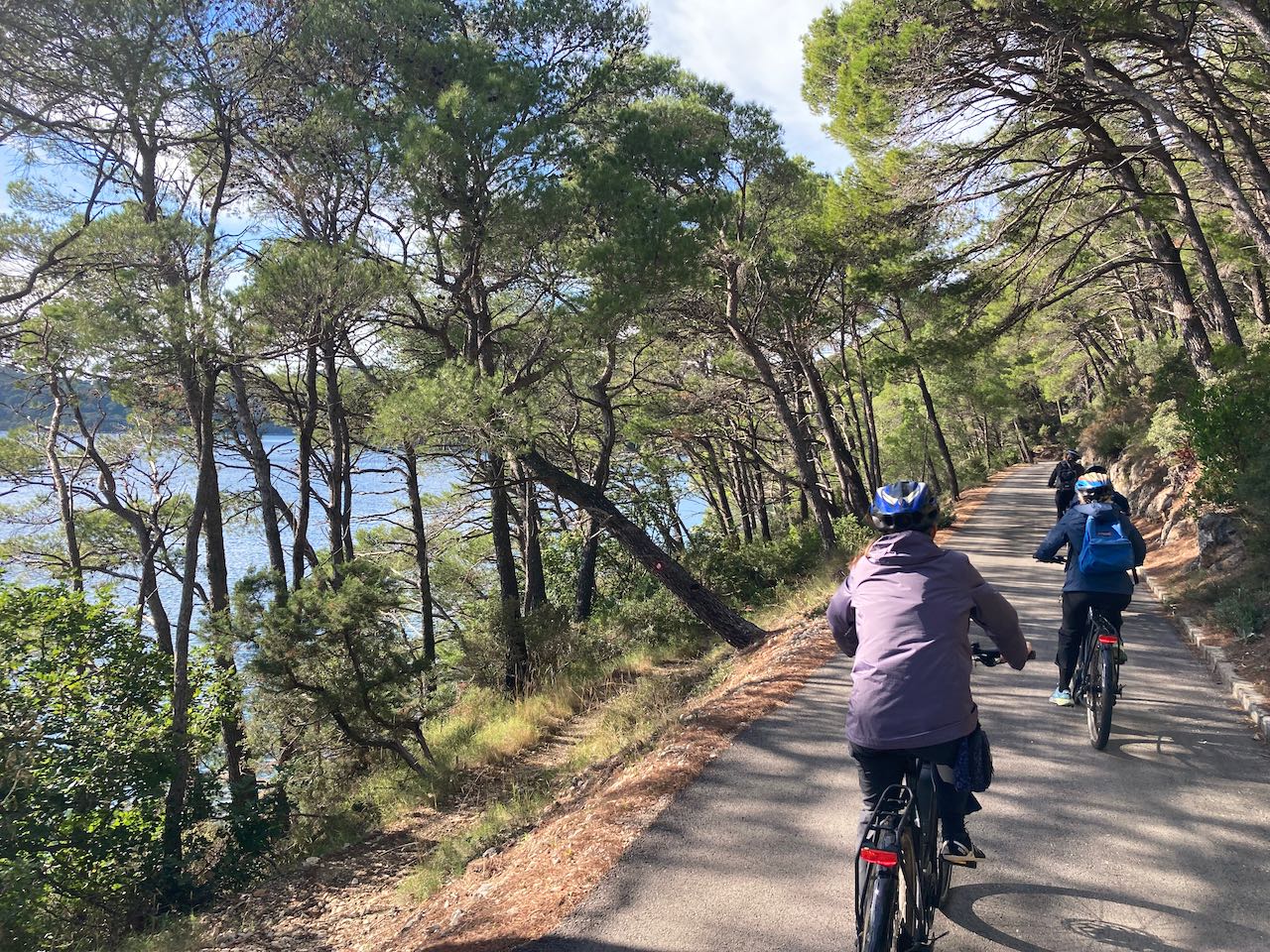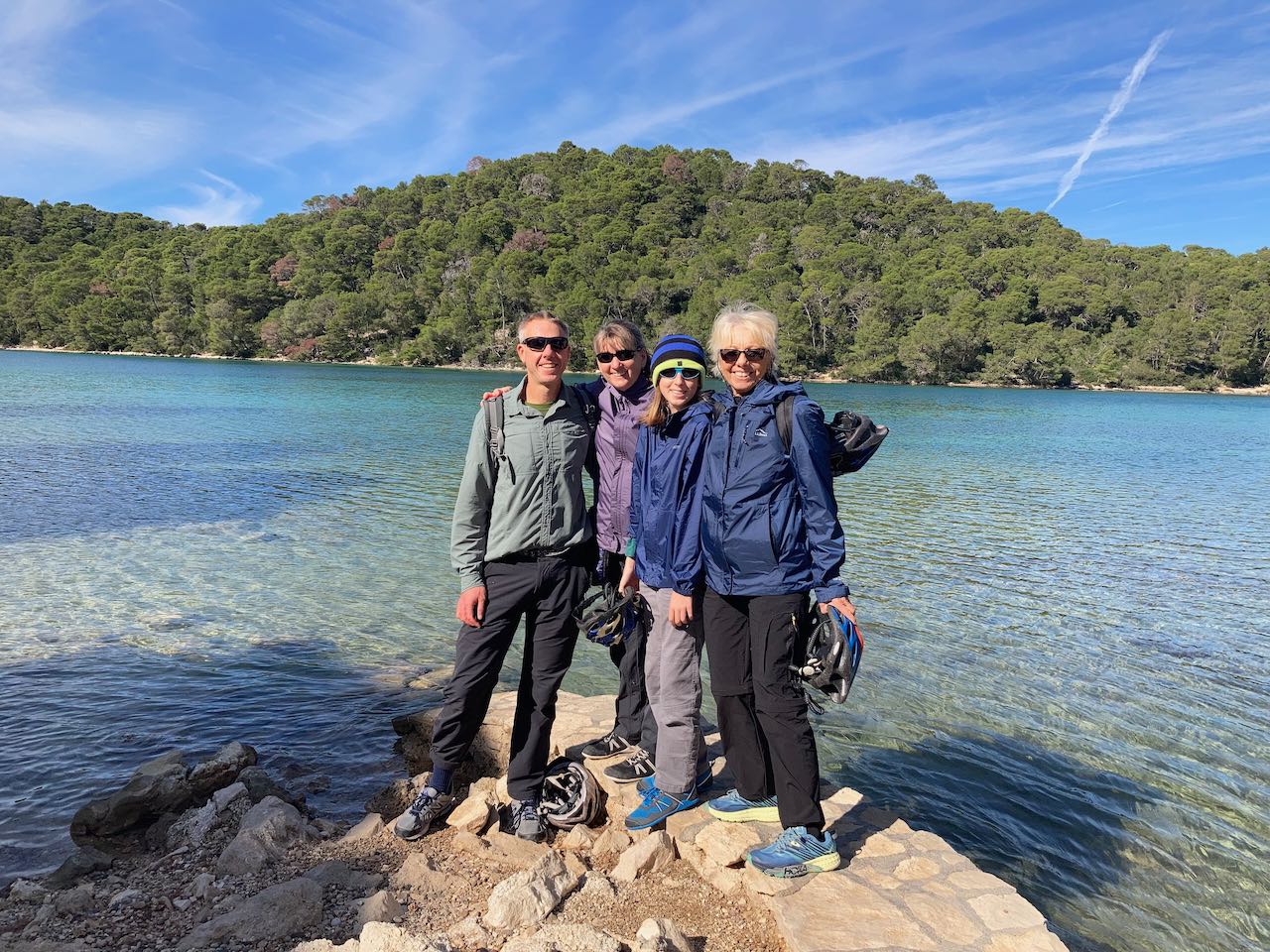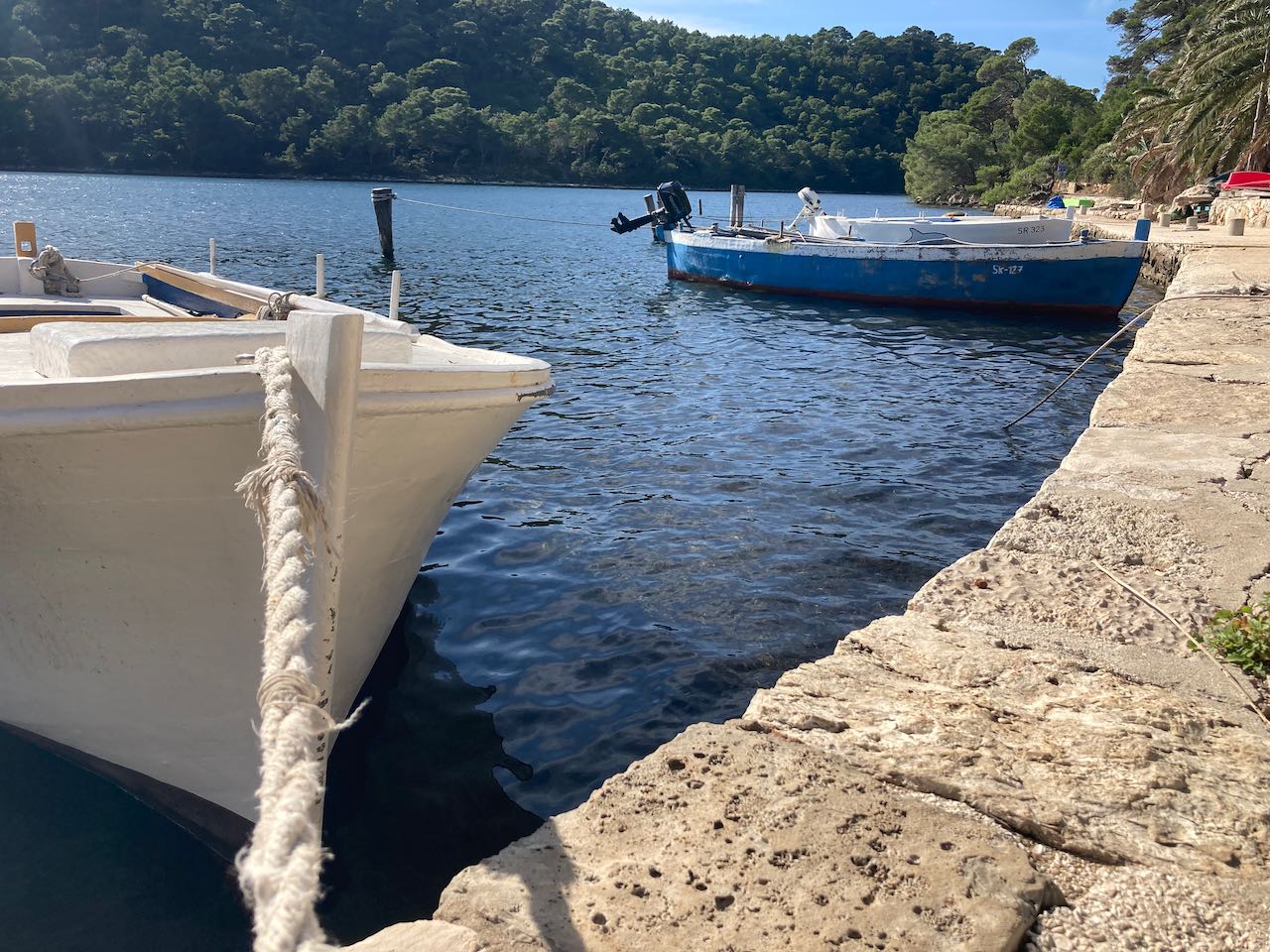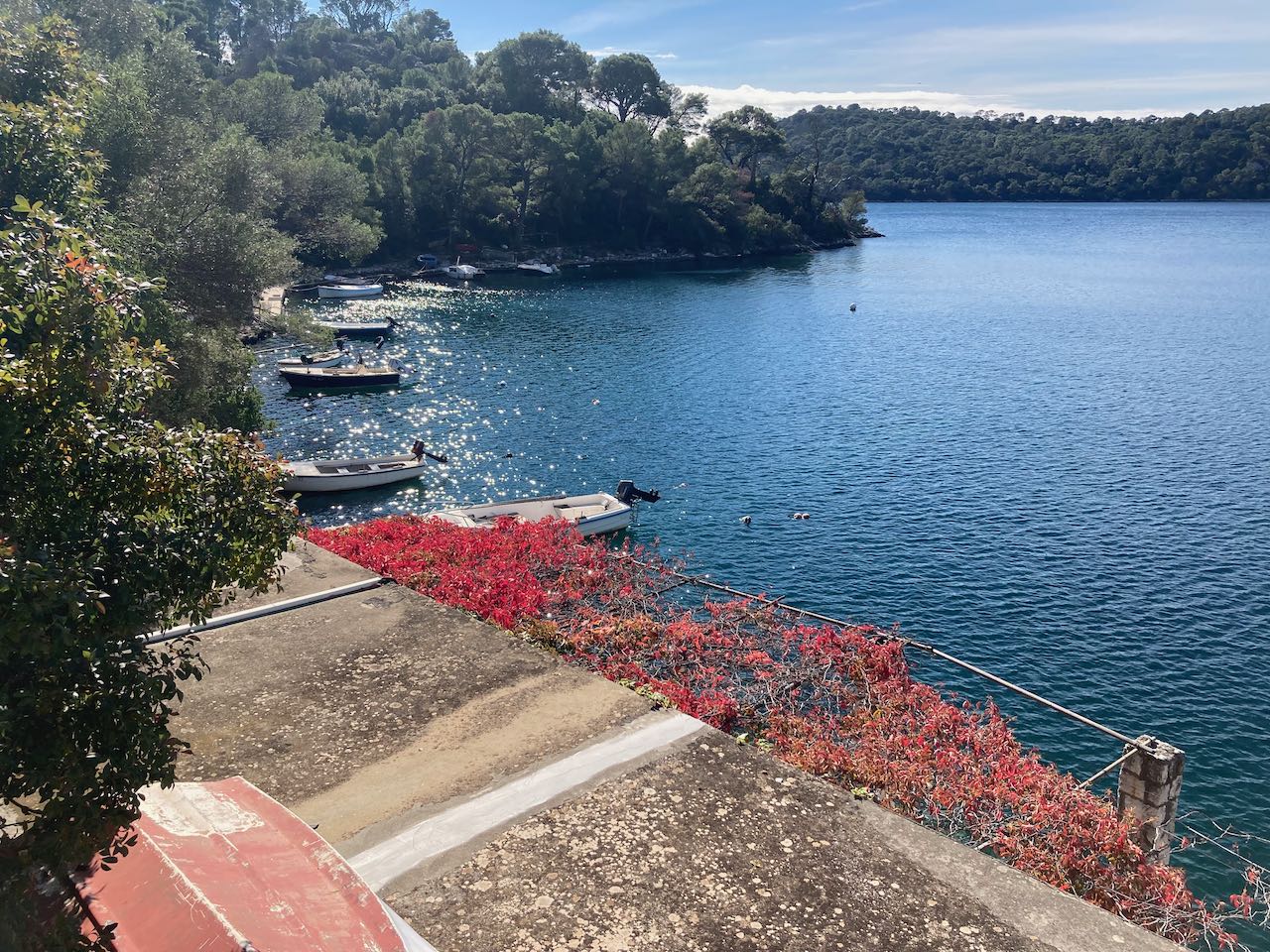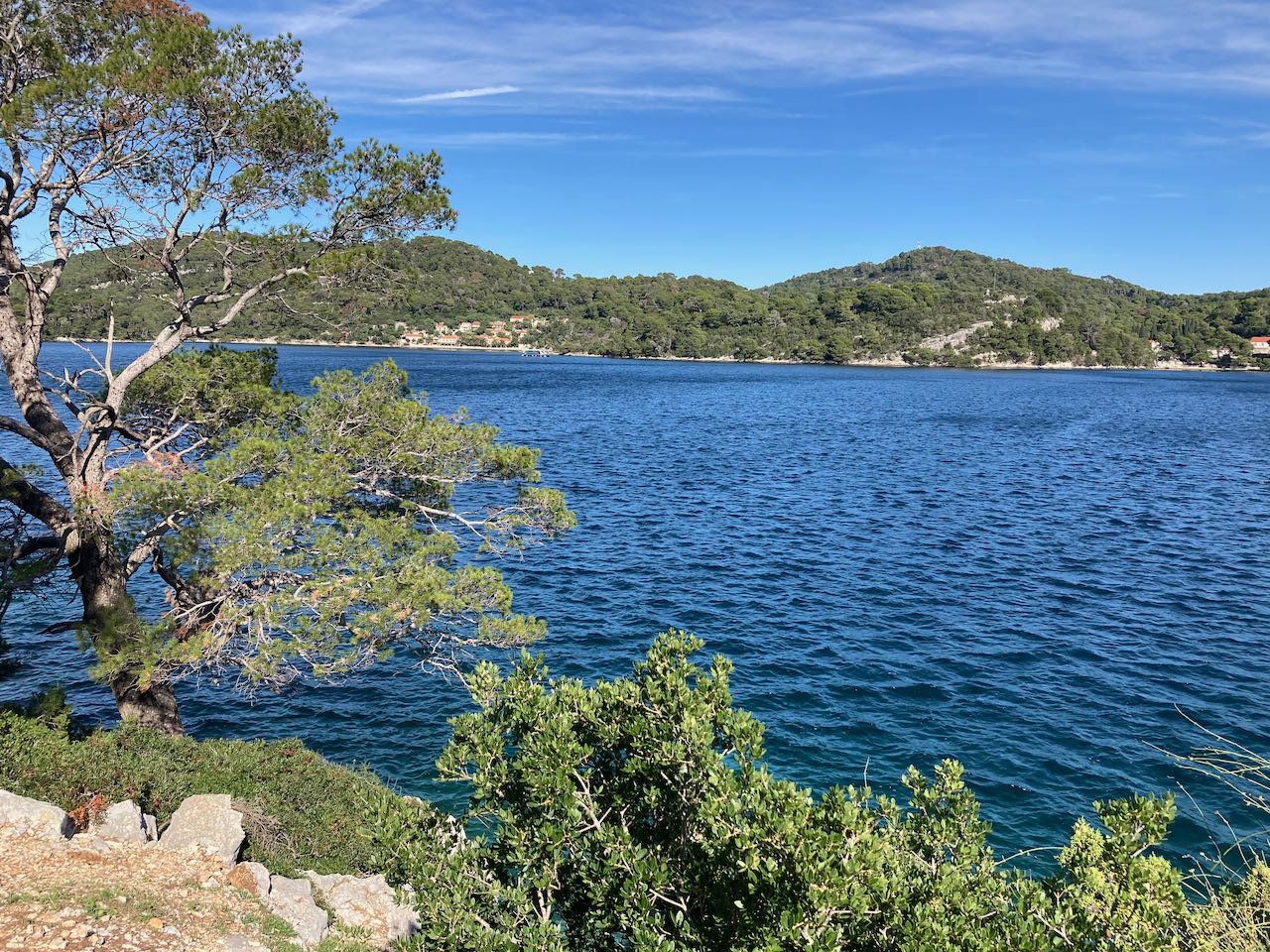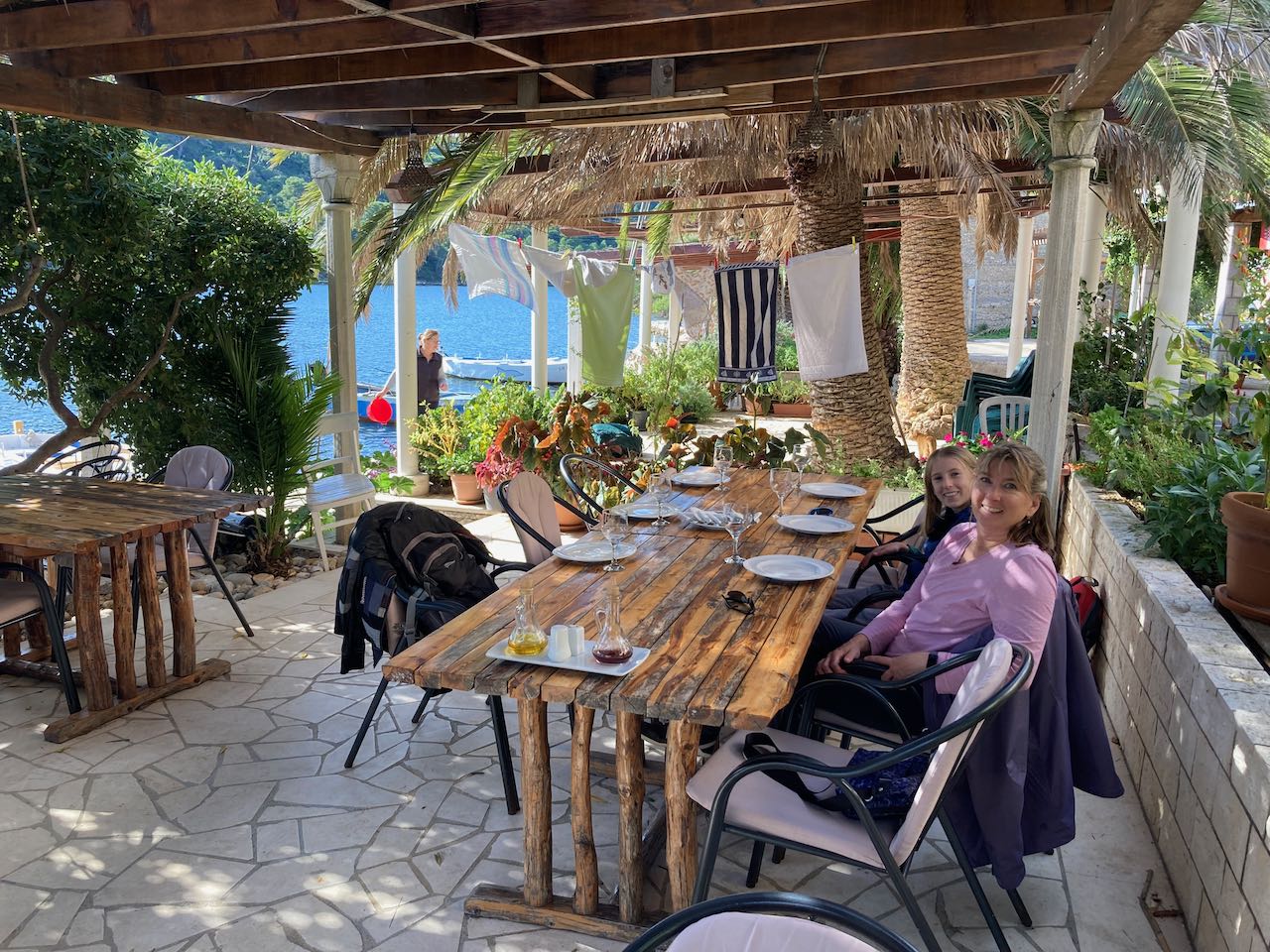 After a relaxing evening on the catamaran, Jen and I drove our rental car back to Dubrovnik to return it and met up again with Quinn and Kathy on the northern side of Šipan island. We did a little paddleboarding and then went out for a sunset cruise.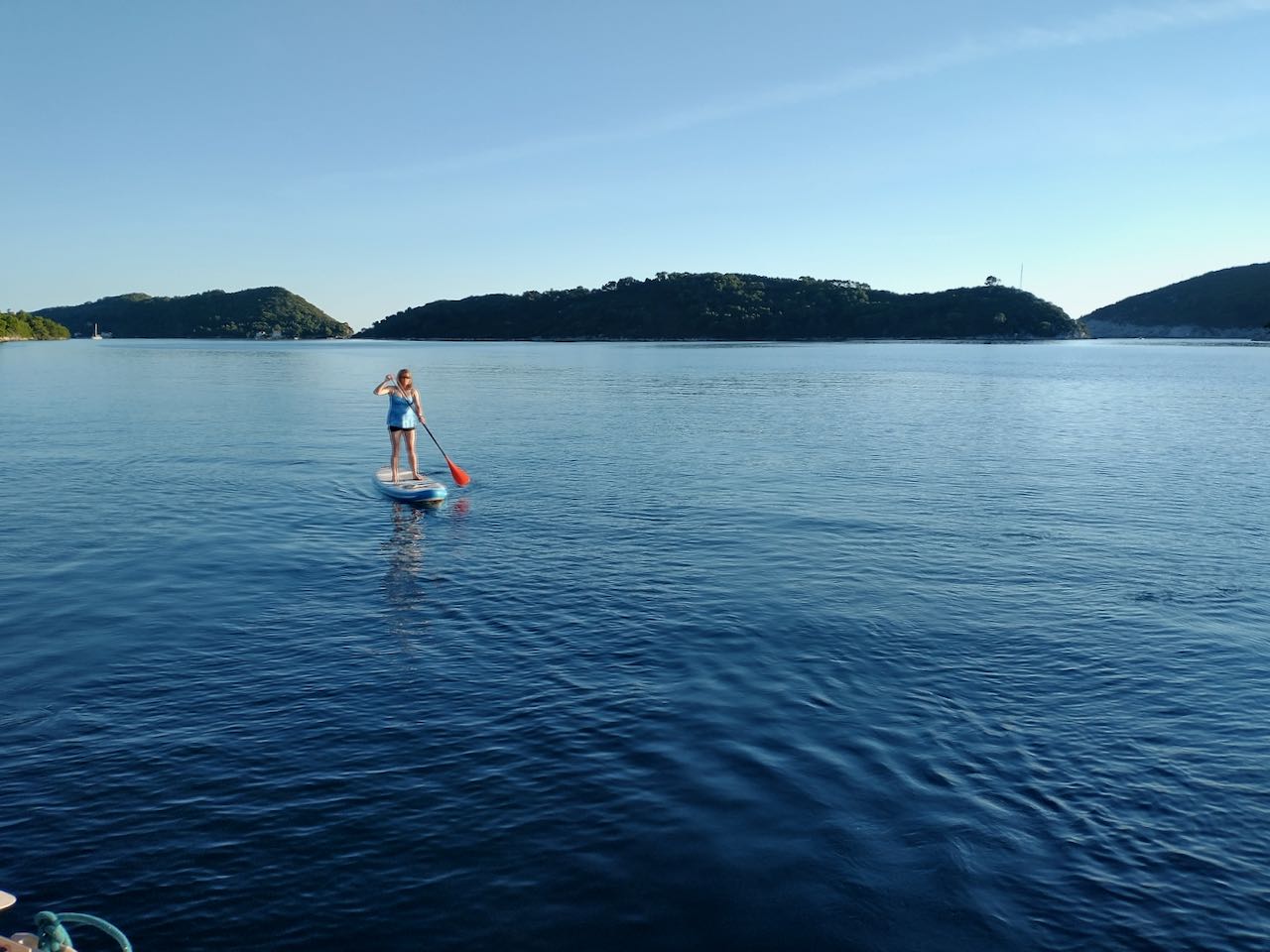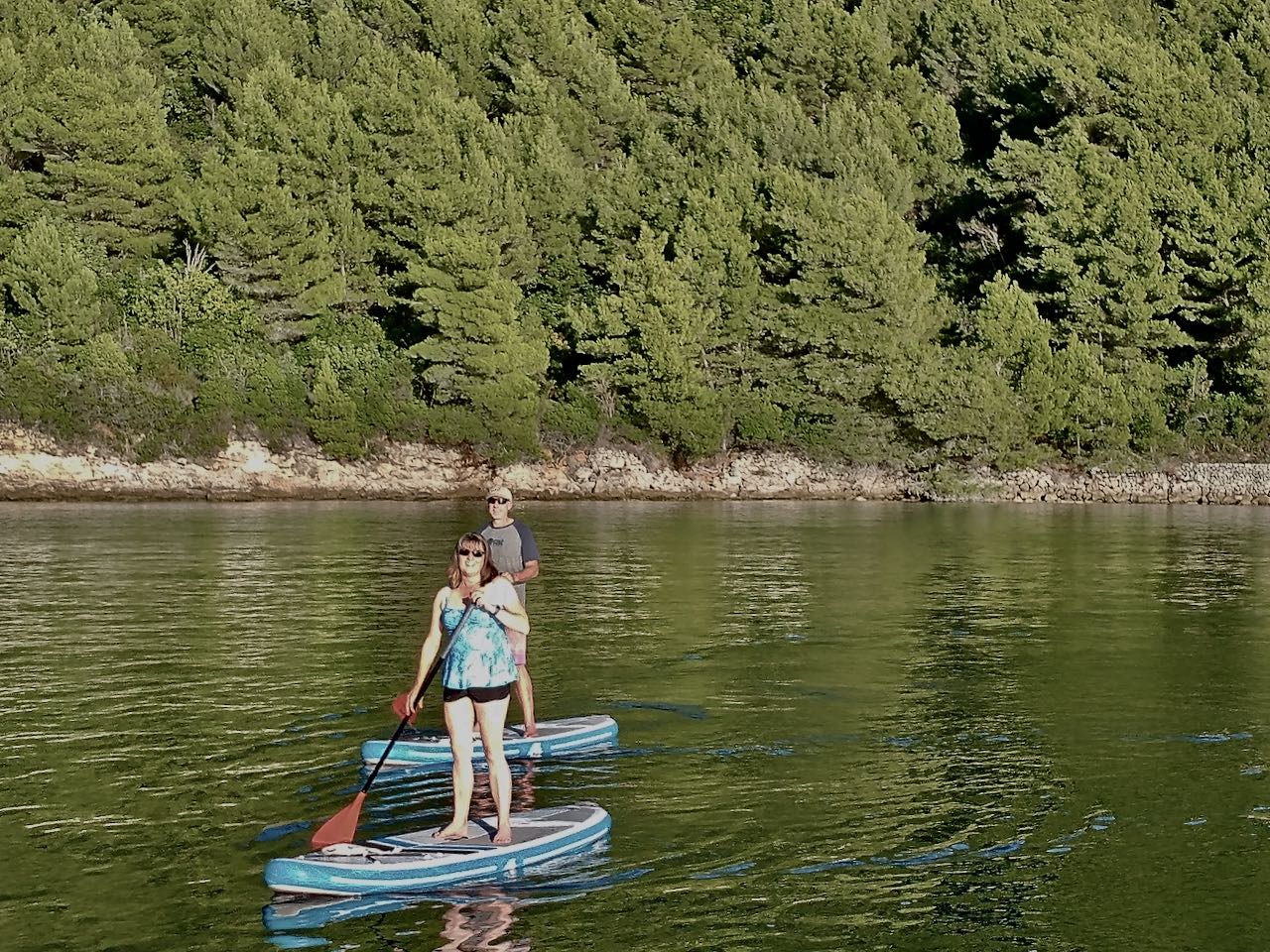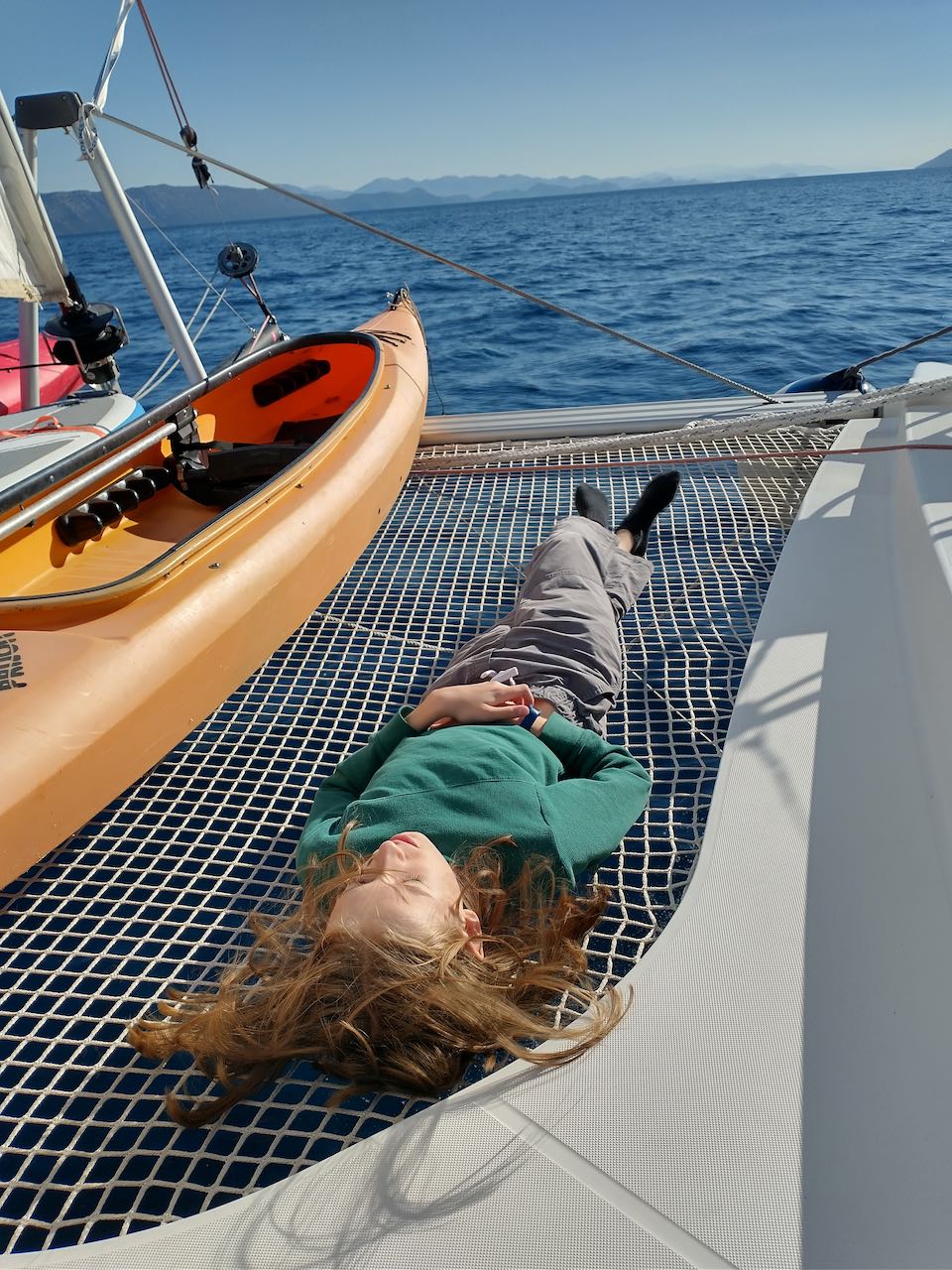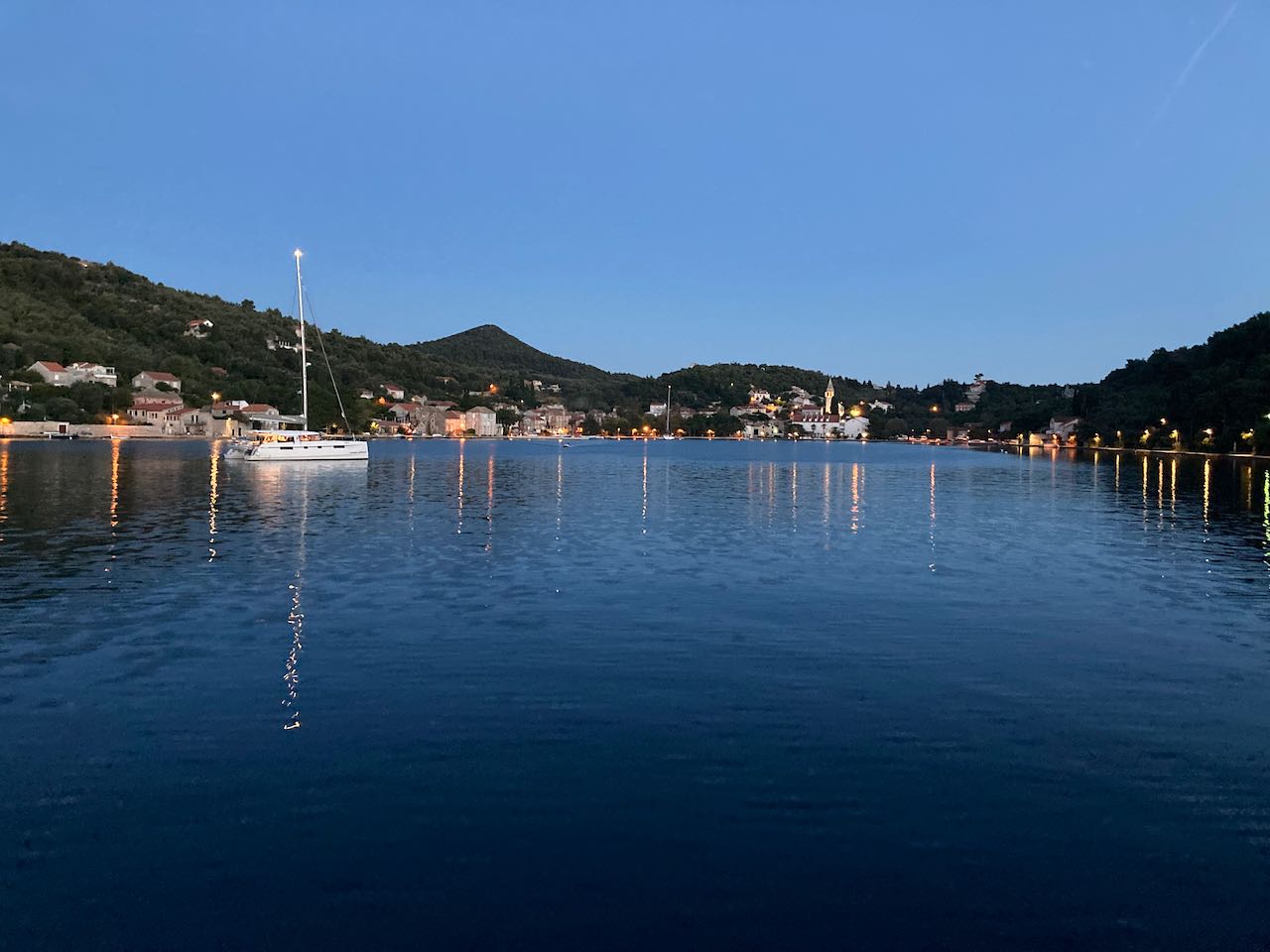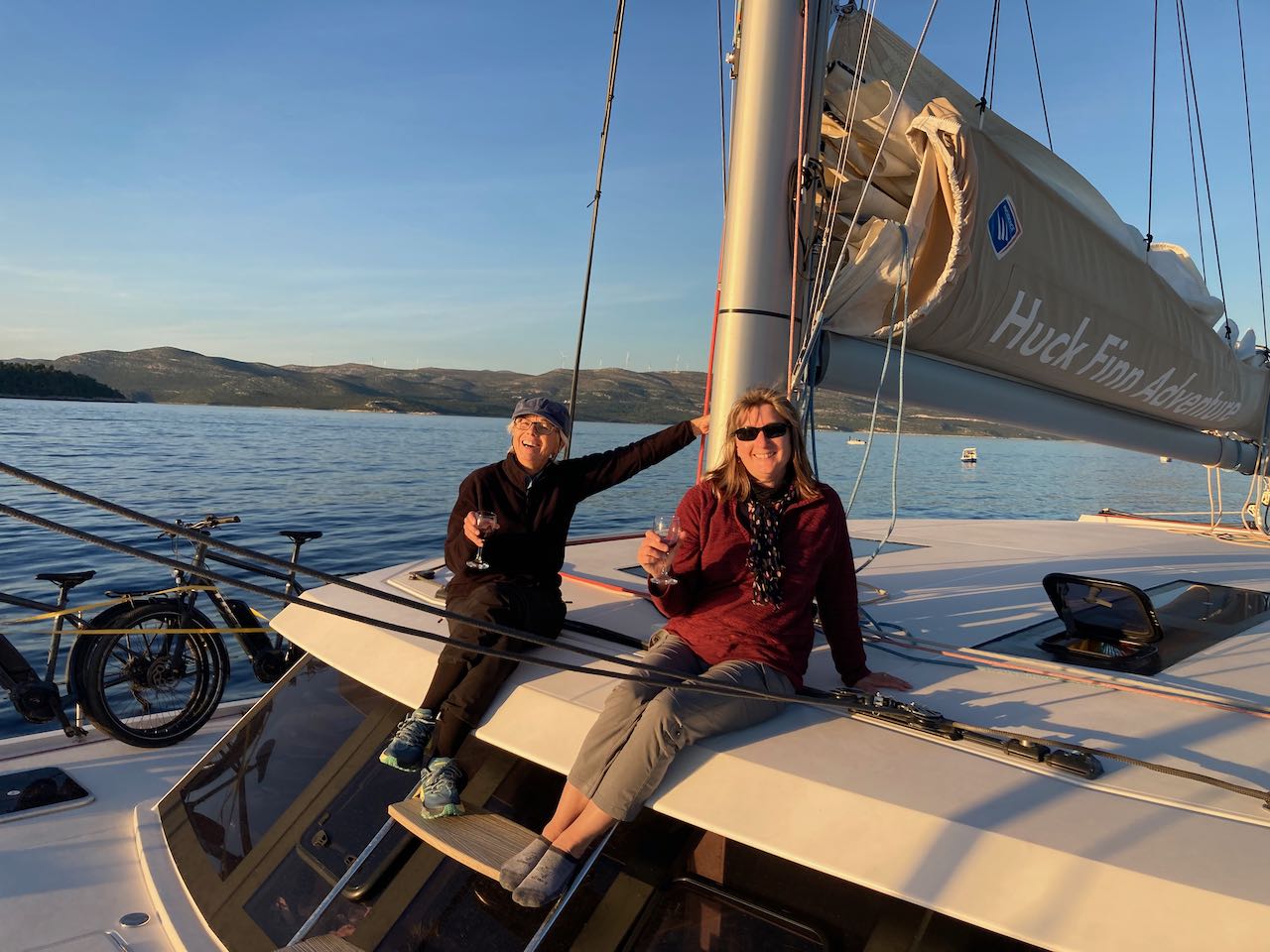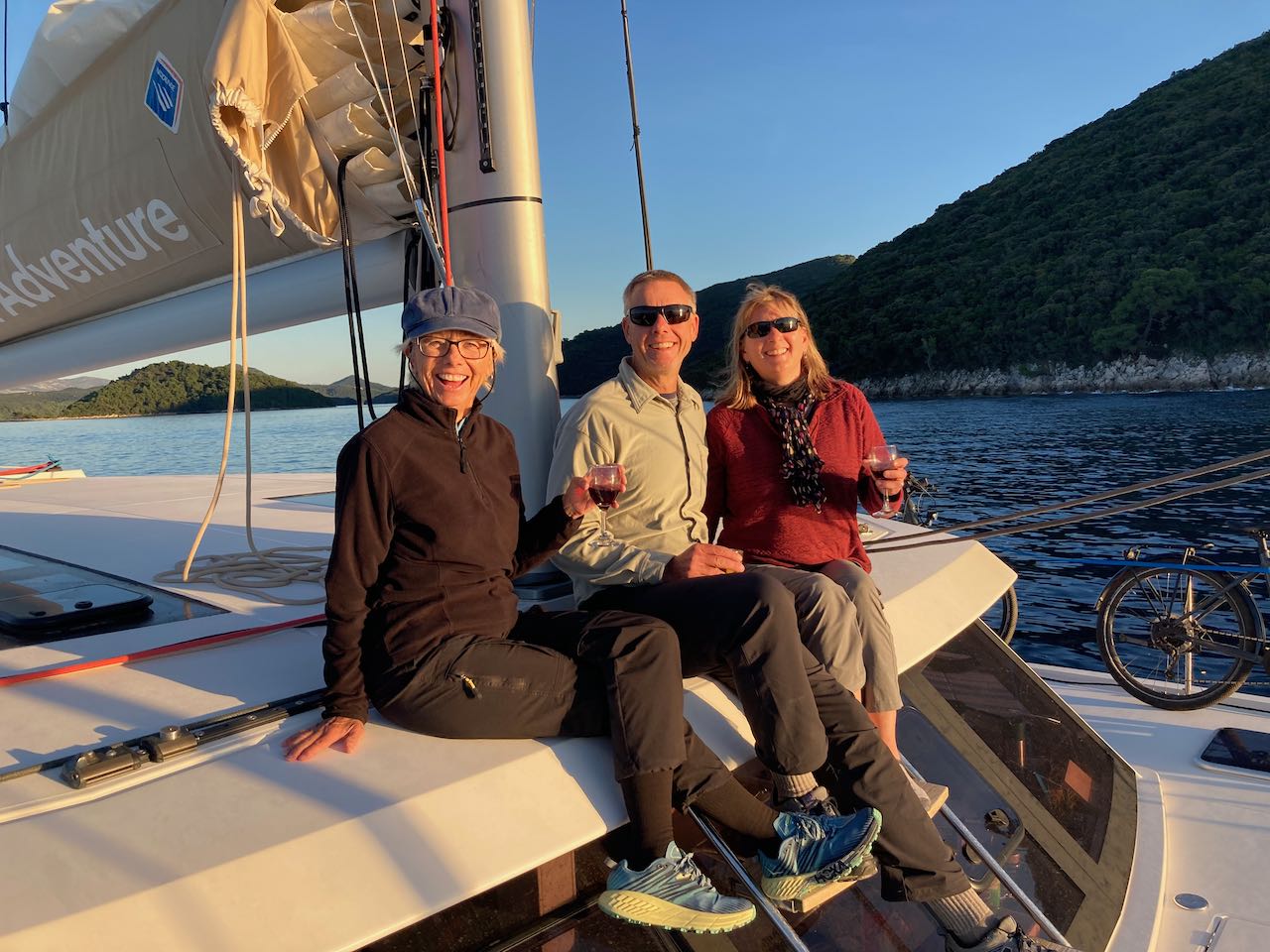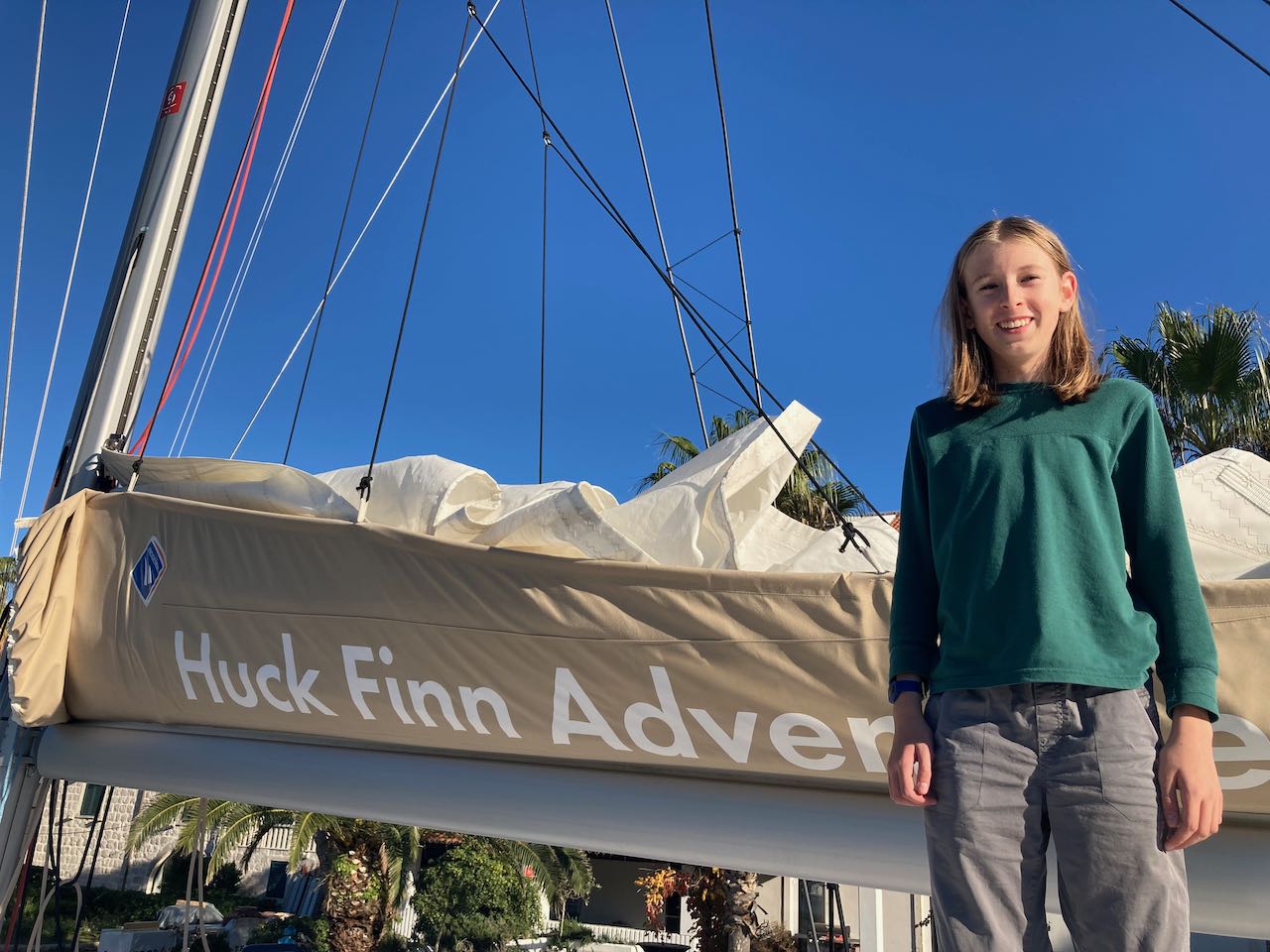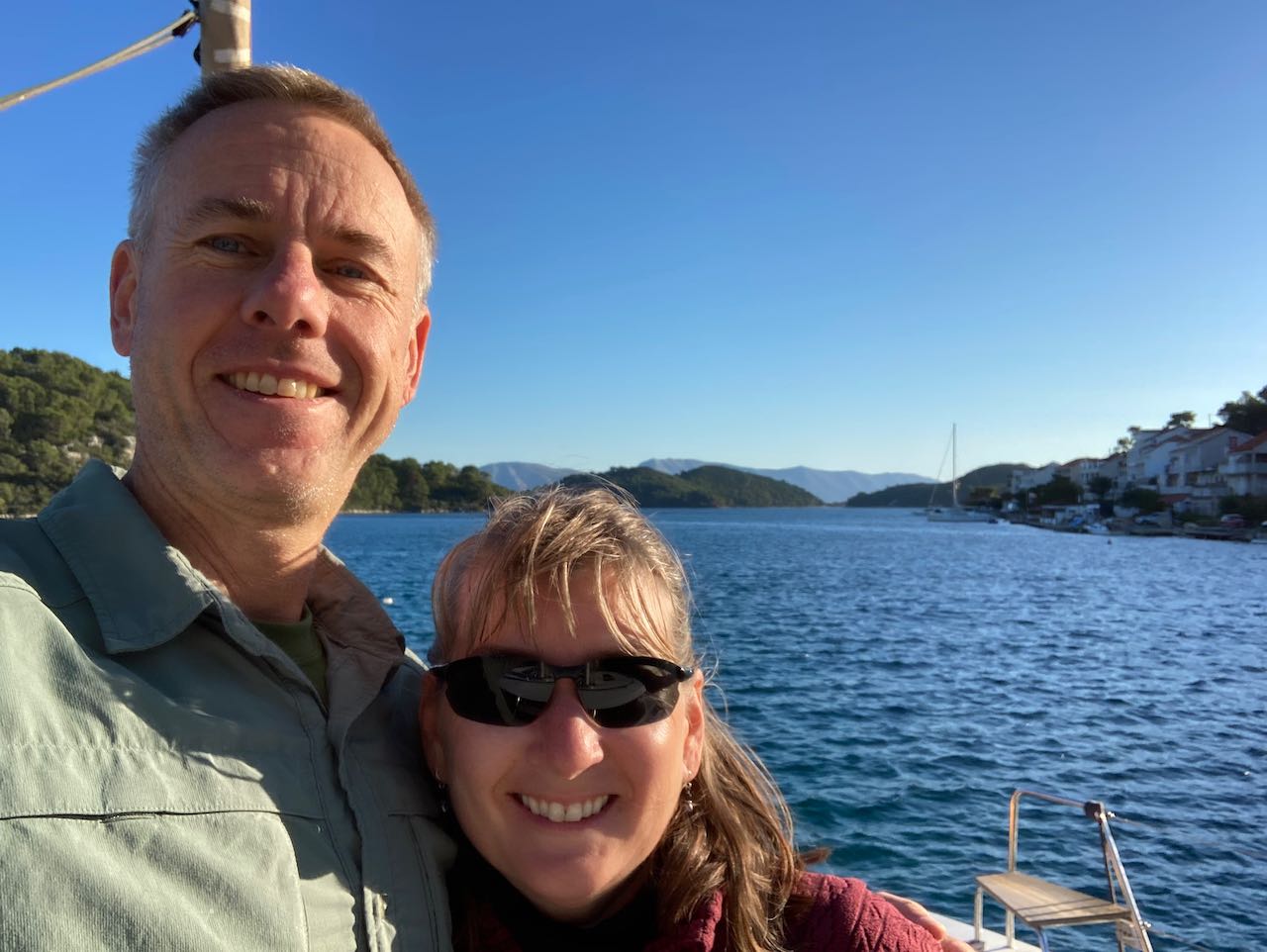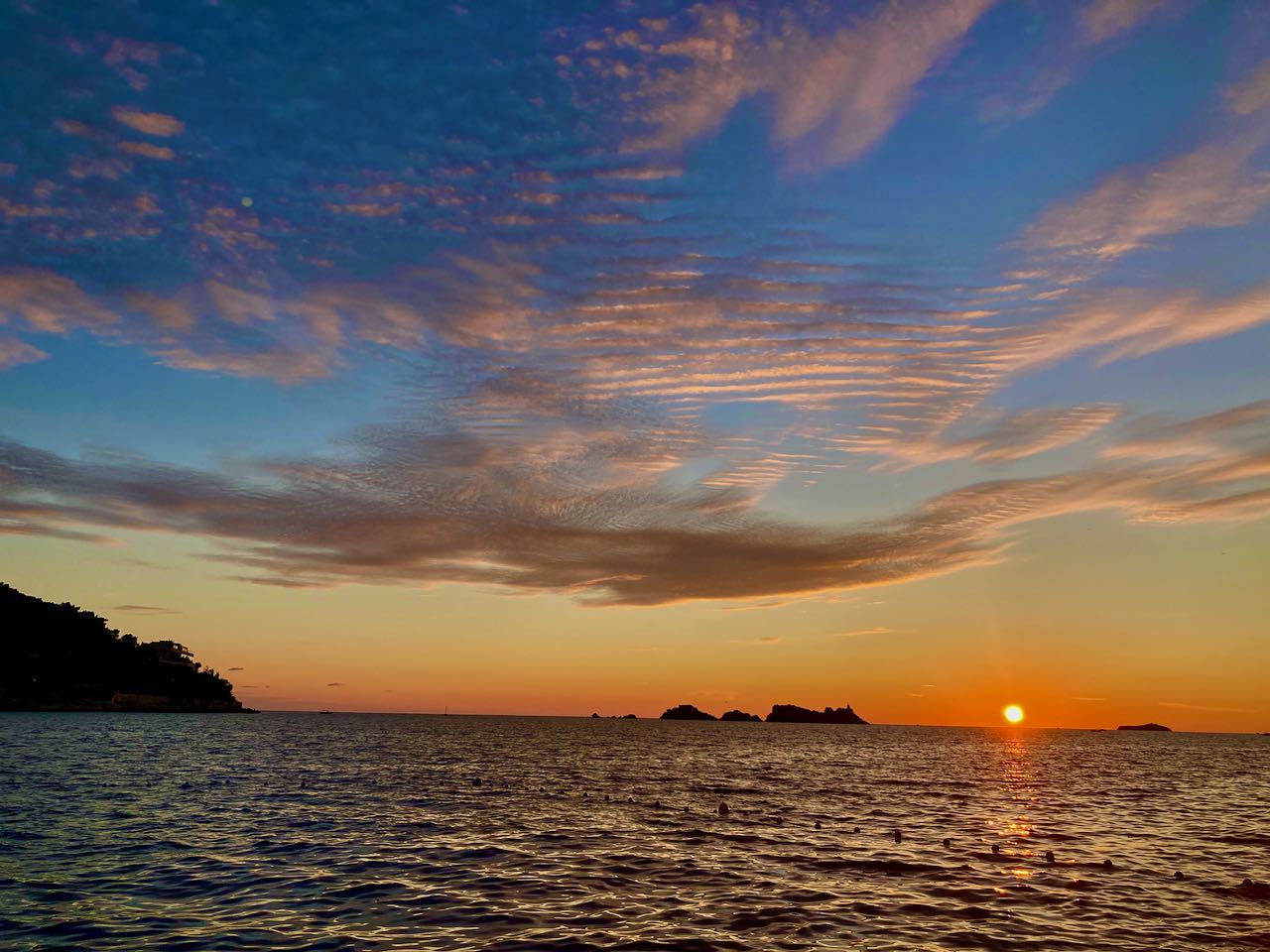 On Tuesday we had nice, consistent wind and we got to sail from Šipan to Lopud island. Zeljko even let me pilot the boat while we were under sail!