One of the things I love about being somewhere for a limited time is that it forces you to make the most of your time. At home, it's just too easy to say, "I can go climb that mountain (or do that bike ride) next weekend". On the road, even traveling slowly, the weekends run out and it's time to move on.
With our time in Split running short, we decided to make the most of our time by visiting Krka National Park, the Roman town of Salona, and the Klis Fortress above the city of Split.
Krka National Park
The park protects a series of waterfalls and crystal clear pools along the Krka River about an hour from Split. When we visited Niagara Falls over the summer, we noticed a statue of Nikola Tesla. Tesla, a native of Croatia, built the world's first hydroelectric power plant at Niagara Falls in 1895. Two days later, the world's second such plant, also of Tesla's design, entered service in what is now Krka National Park.
We spent the first part of the day walking along a boardwalk that provides access to some of the waterfalls. Since we went on a day tour from Split, there were a lot of people. It would have been a better experience to spend the night nearby and visit the park either early in the morning or late in the evening when the day-trippers are gone. The waterfalls were stunning, though, and definitely worth the visit.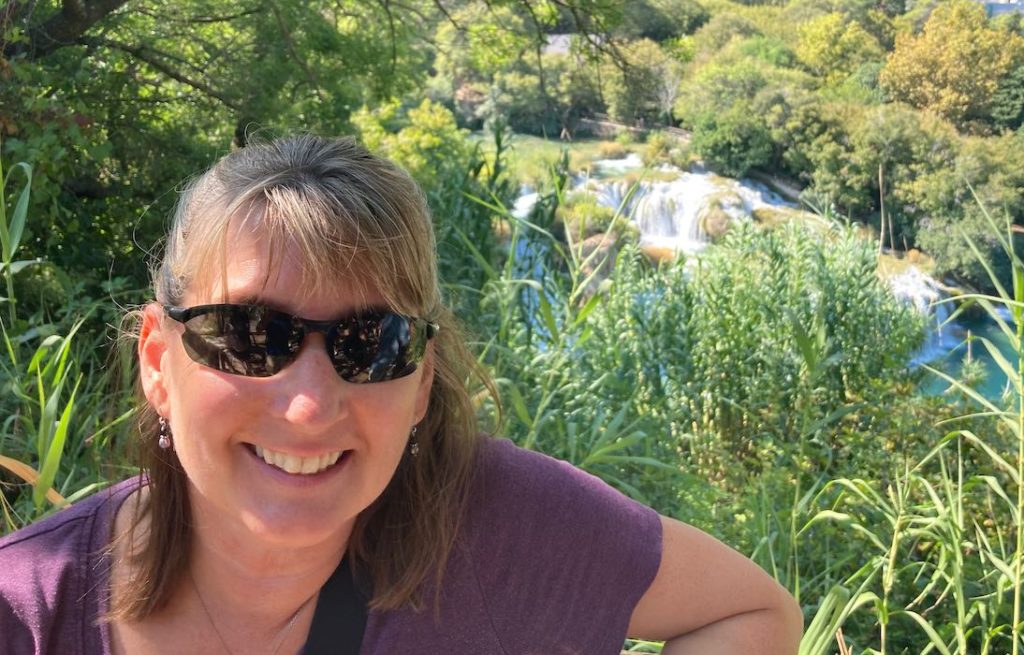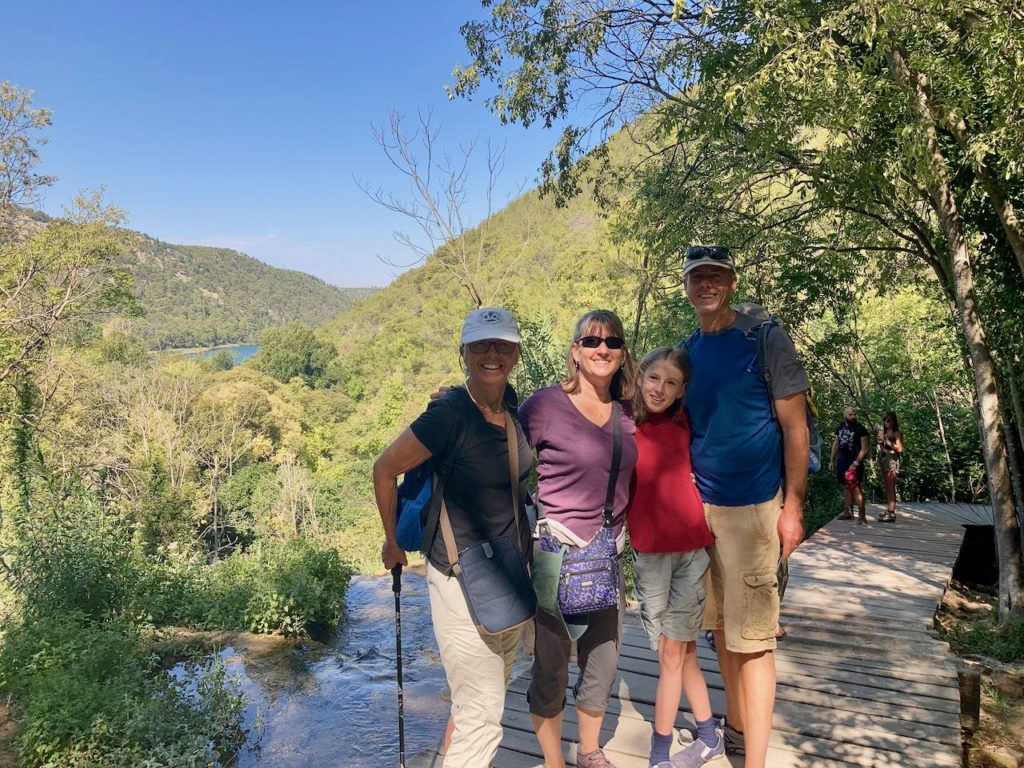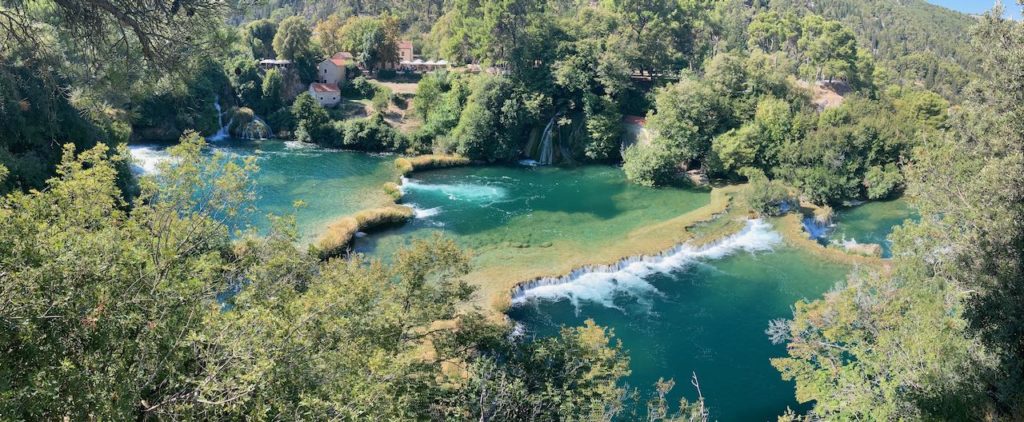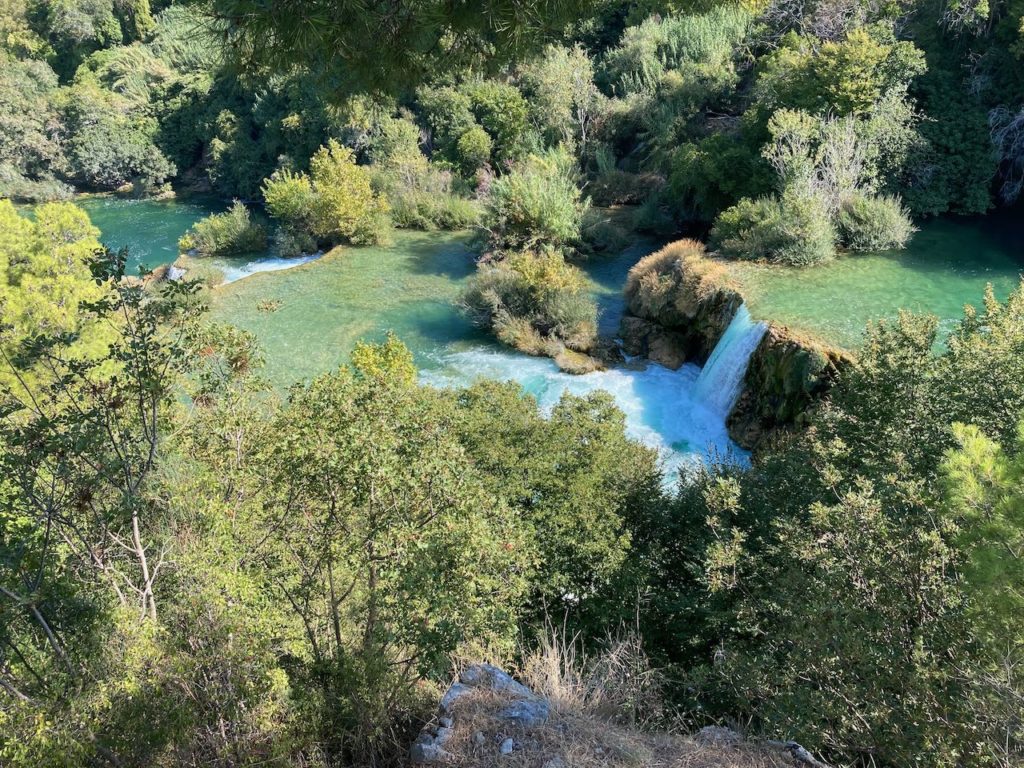 Salona
We took a short Uber ride to Salona, a town founded by the Greeks two thousand years ago and later occupied by the Romans. The site is huge and includes the remains of a Roman coliseum.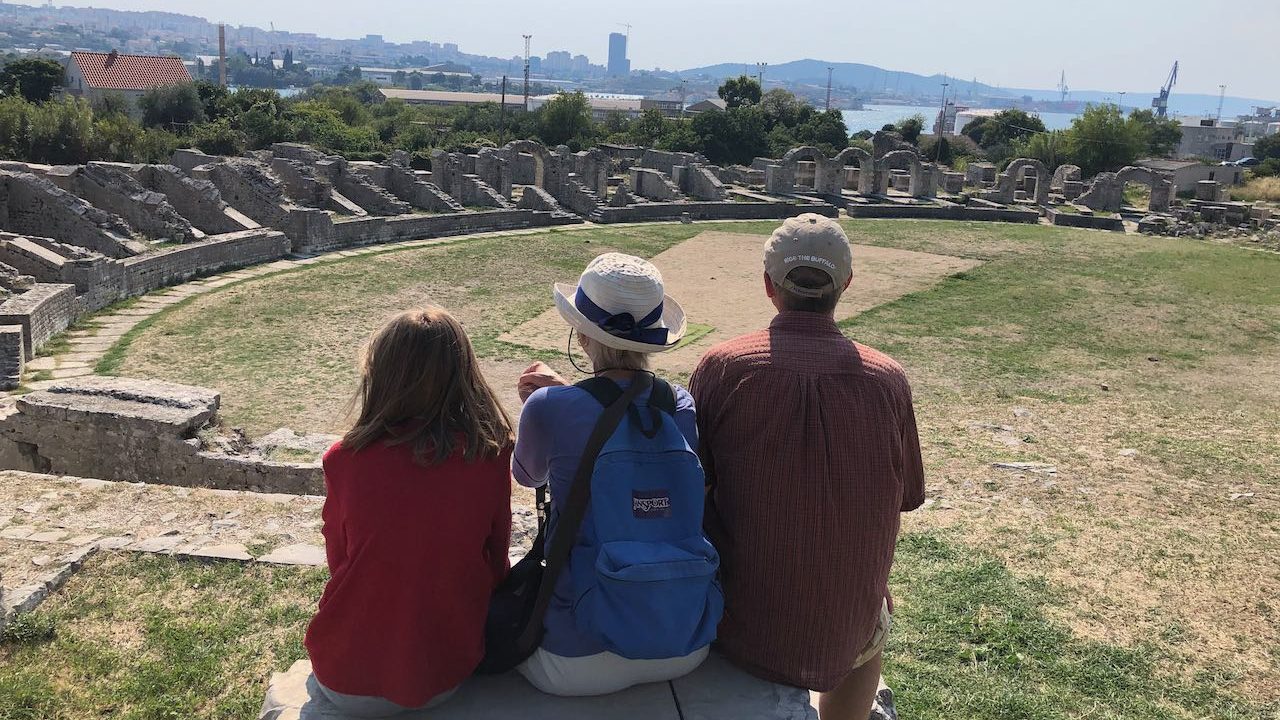 Klis Fortress
This fortress sits near a pass that is one of the only ways to bring a large army into the Split area, and the fortress was built to protect it. It gained fame though when it was used to film Meereen City in Game of Thrones. We spent a nice afternoon exploring the fortress and enjoying the views over the city.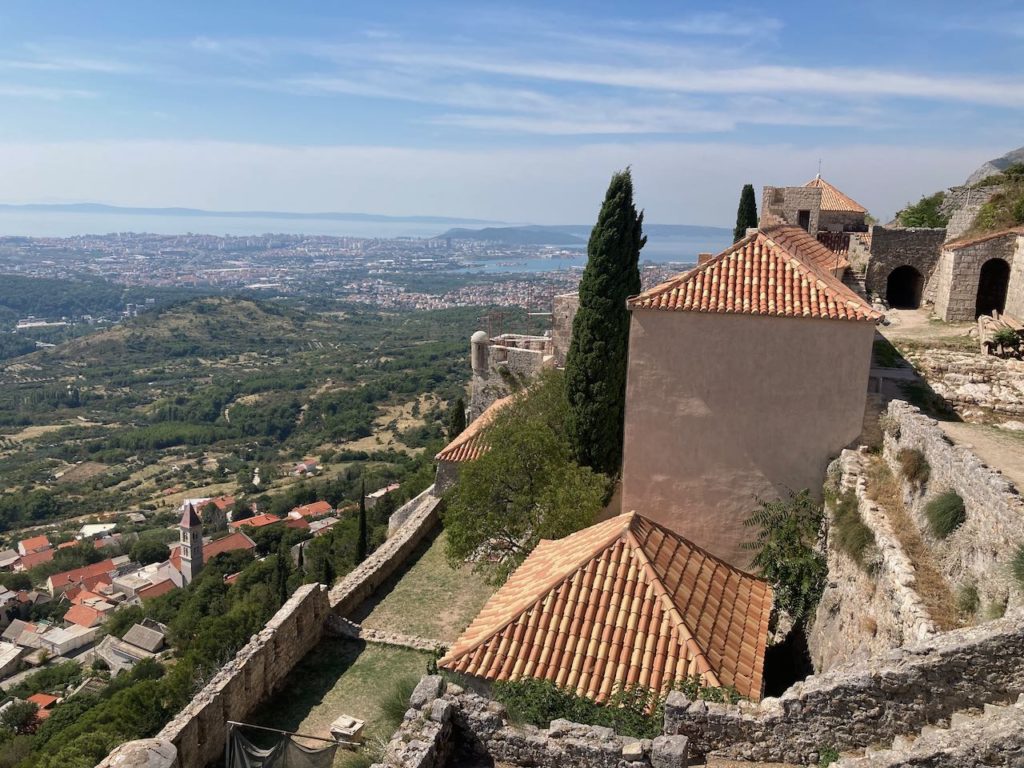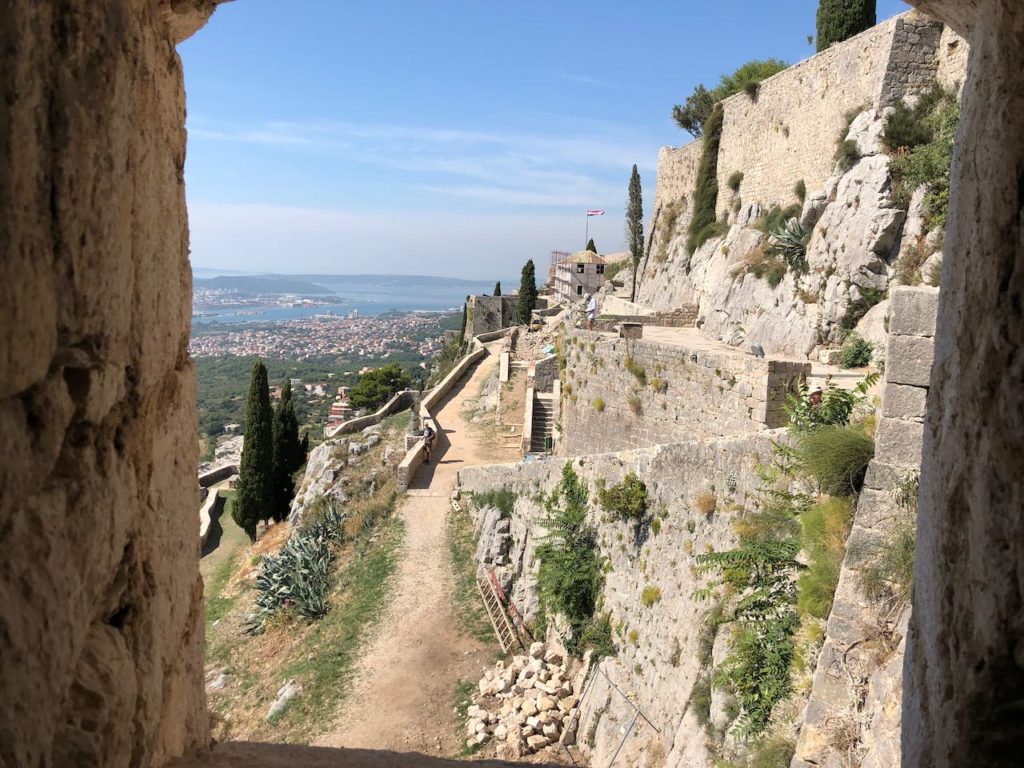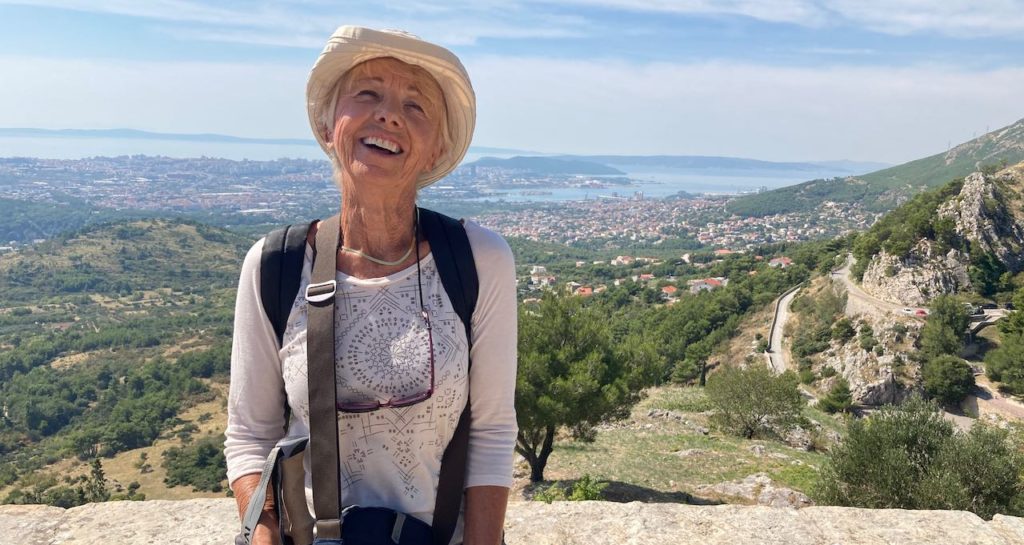 It's hard to believe we've been in Croatia for a month already! It's time to move out of Split and head to Trogir where we start a week-long sailboat charter. More on that next time!