The lyrics to Jimmy Buffett's "He Went to Paris" kept running through my head as we left Toulouse and headed east back toward the Mediterranean sea. After a very rainy and not-so-memorable night on the beach, we headed inland in search of wine.
On the way, we stopped in the town of Narbonne for lunch, where we learned that not all French food is fancy. Our trusty guidebook informed us that cassoulet is the local specialty, so we set out to find some. It turns out that cassoulet is a simple dish featuring beans, duck, and sausage – at least that's what the version we had contained. It was very filling, and I felt like I needed to go out and do some sort of farm work afterward.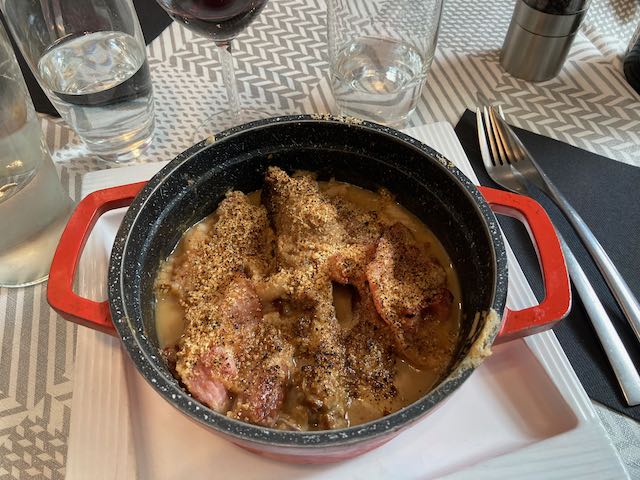 Our first vineyard, selected at random from the Google helpfully provided list, was at Château Montpezat. We met the owner who described his family's history on the estate. His is a small operation seemingly run by him and his wife along with a herd of goats that do the weed control and fertilizing.
Next, Jen found another winery that allows free camping on their estate. The wine tasting started shortly after we arrived, and we were fortunate that a new employee in training meant that we got to taste all of their wines instead of just three which is the standard. Apparently, due to Covid, they had an overstock of wines which meant that a couple of varieties were on sale at three boxes (of six bottles) for the price of two. The back of the van is now full of wine, and we're ready to take on the rest of Europe!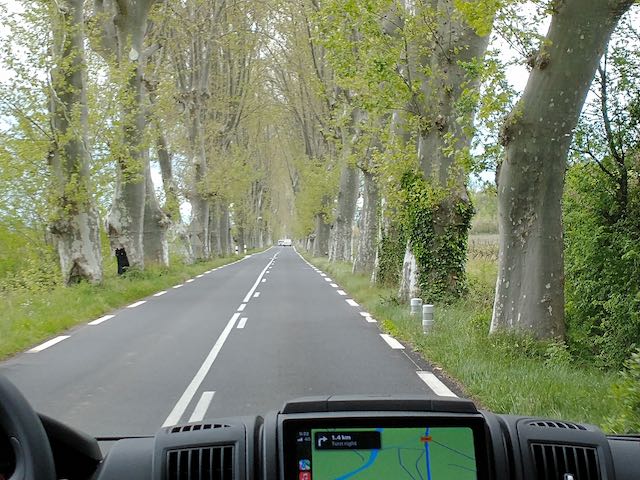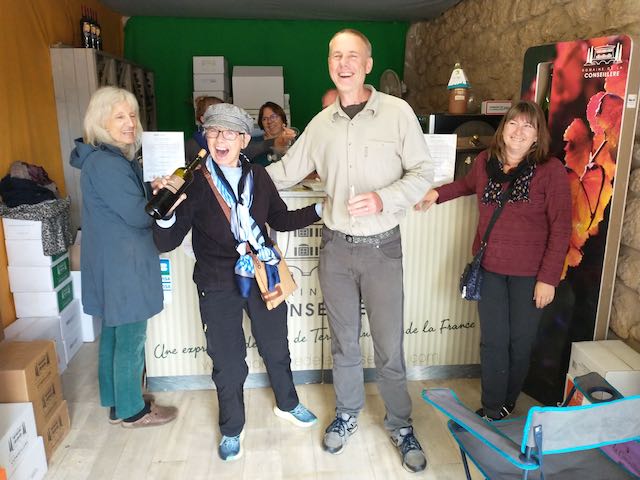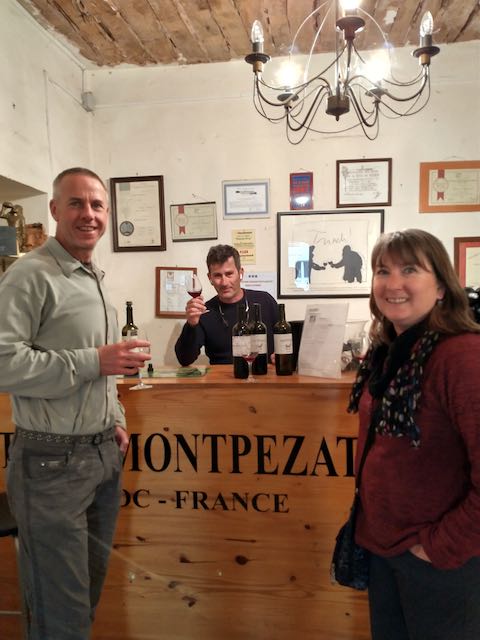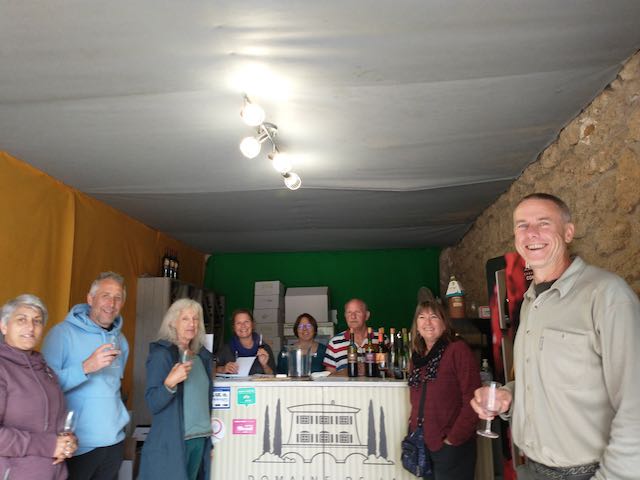 We decided to take a more northern route through the rest of France and enter Italy through the mountains rather than on the coast. We made several brief but rewarding stops along the way.
First up was Pont Du Gard, one of the largest Roman aqueducts in the world, still standing after 2000 years.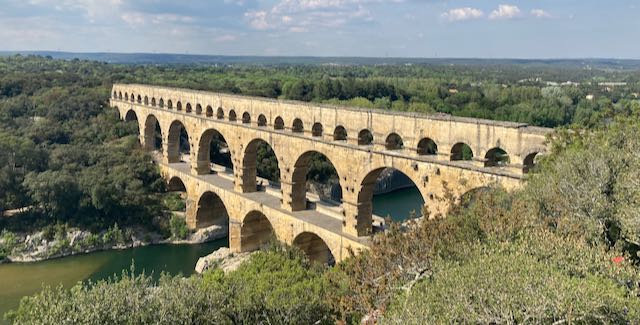 We stopped for the night in the nearby town of Avignon, which was home to several popes during the middle ages.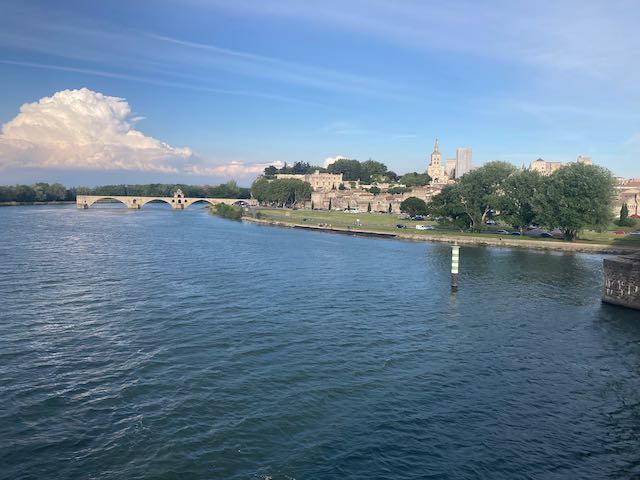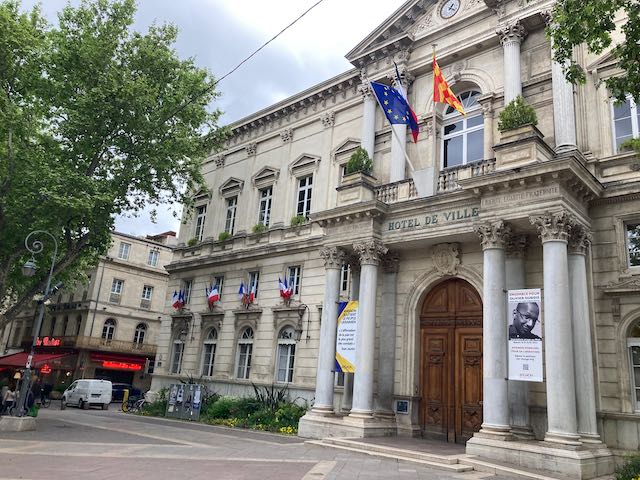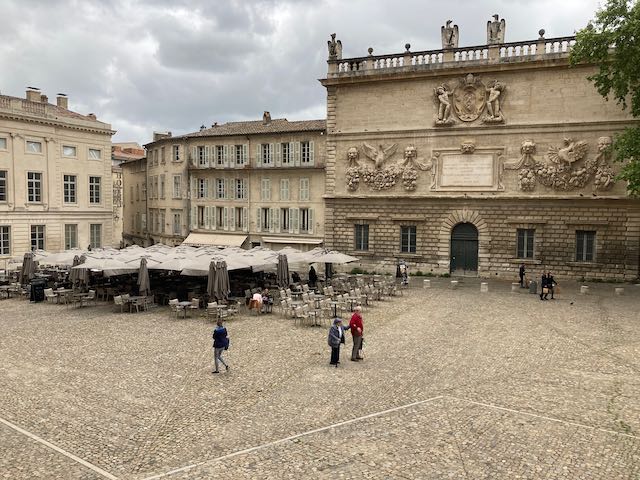 We were looking for bouillabaisse, a wonderful fish stew that we make at home occasionally and is a specialty of the Mediterranean French coastal region, but after hunting around a bit, we settled for crêpes instead. On the upside, we did get to see this cool crêpe maker:
For our last night in France (for a while) Jen found us a wonderful campsite near the ruins of a castle. We had a fantastic view and explored the ruins and the nearby town of Royan the following day.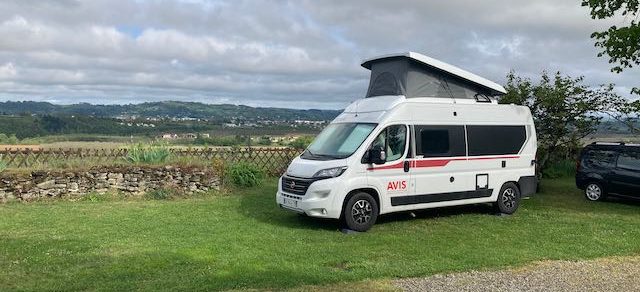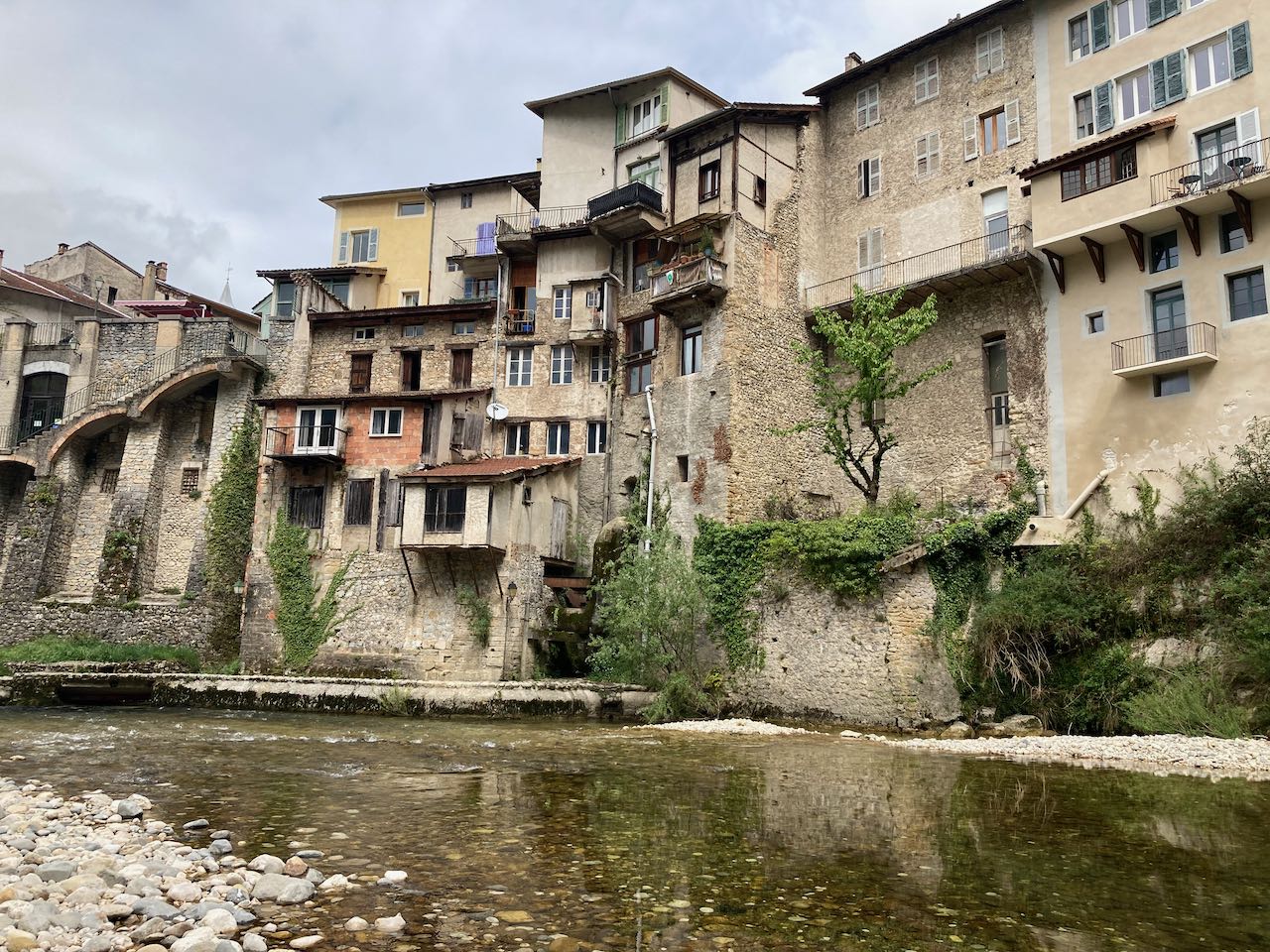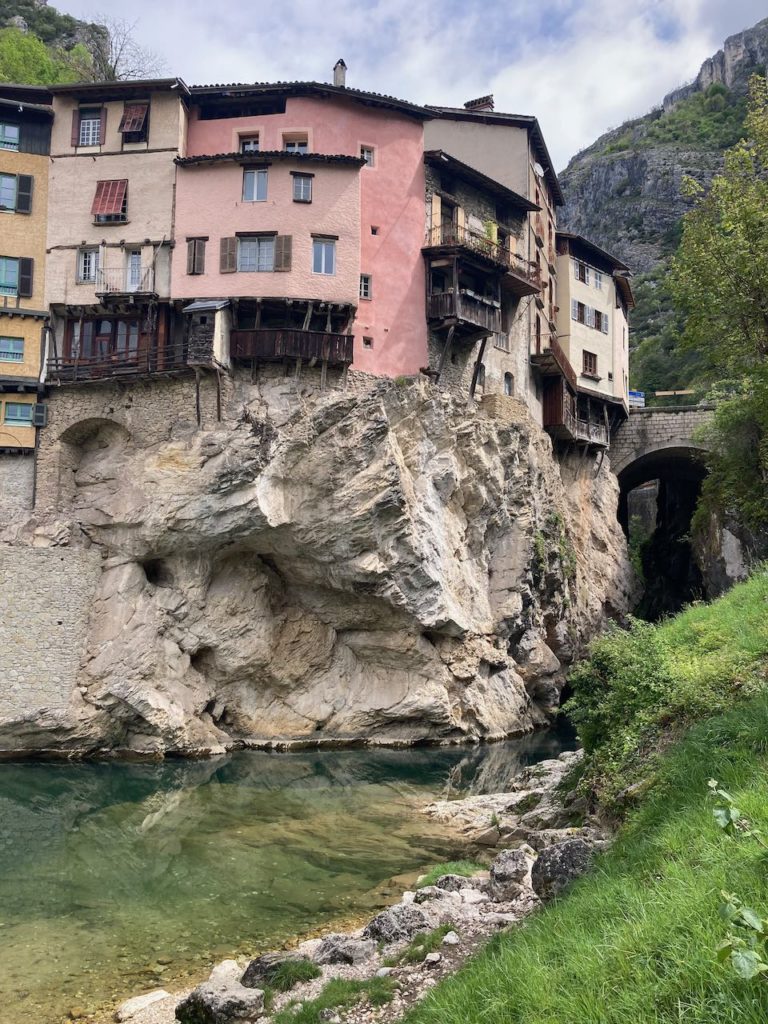 We're now heading for the French Alps in the southeast corner of France on our way to Italy. With the time left on our visa running out, we're only able to see a small portion of it, so we decided to focus on the Lake Como region before heading to Switzerland.
Thanks for reading, as always. More coming soon!