As soon as we left Bayonne, the flat plains of Western France gave way to the hilly terrain of the Pyrenees as we entered Spain to follow the northern coast across to the city of Santiago de Compostela.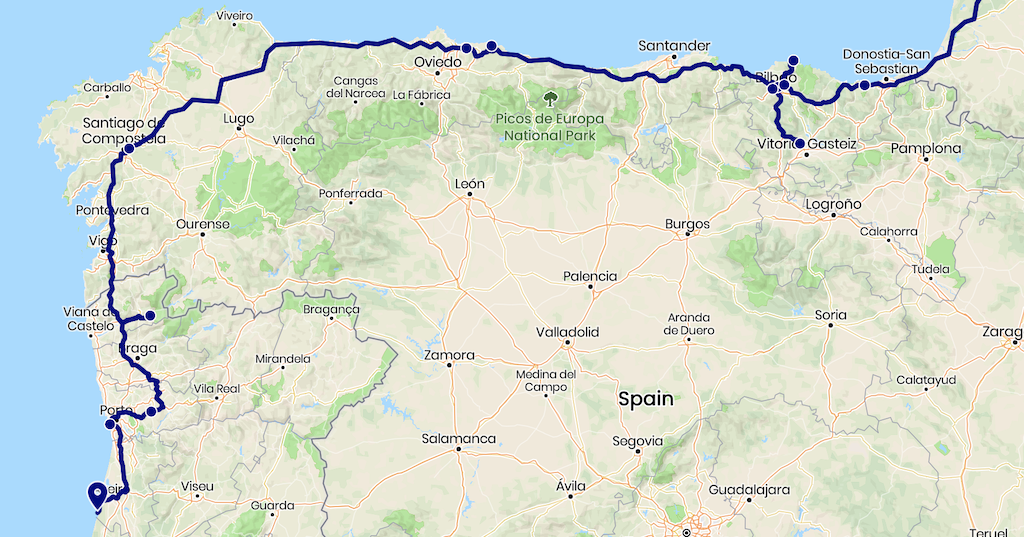 Quinn is doing a great job of keeping our route updated every day. Take a look at the full map for our whole journey!
On our previous overlanding trips, we set out in vehicles that I expected to require maintenance along the way. I spent a bunch of time thinking about what spare parts and tools to bring along, and we definitely had our share of car troubles on both trips.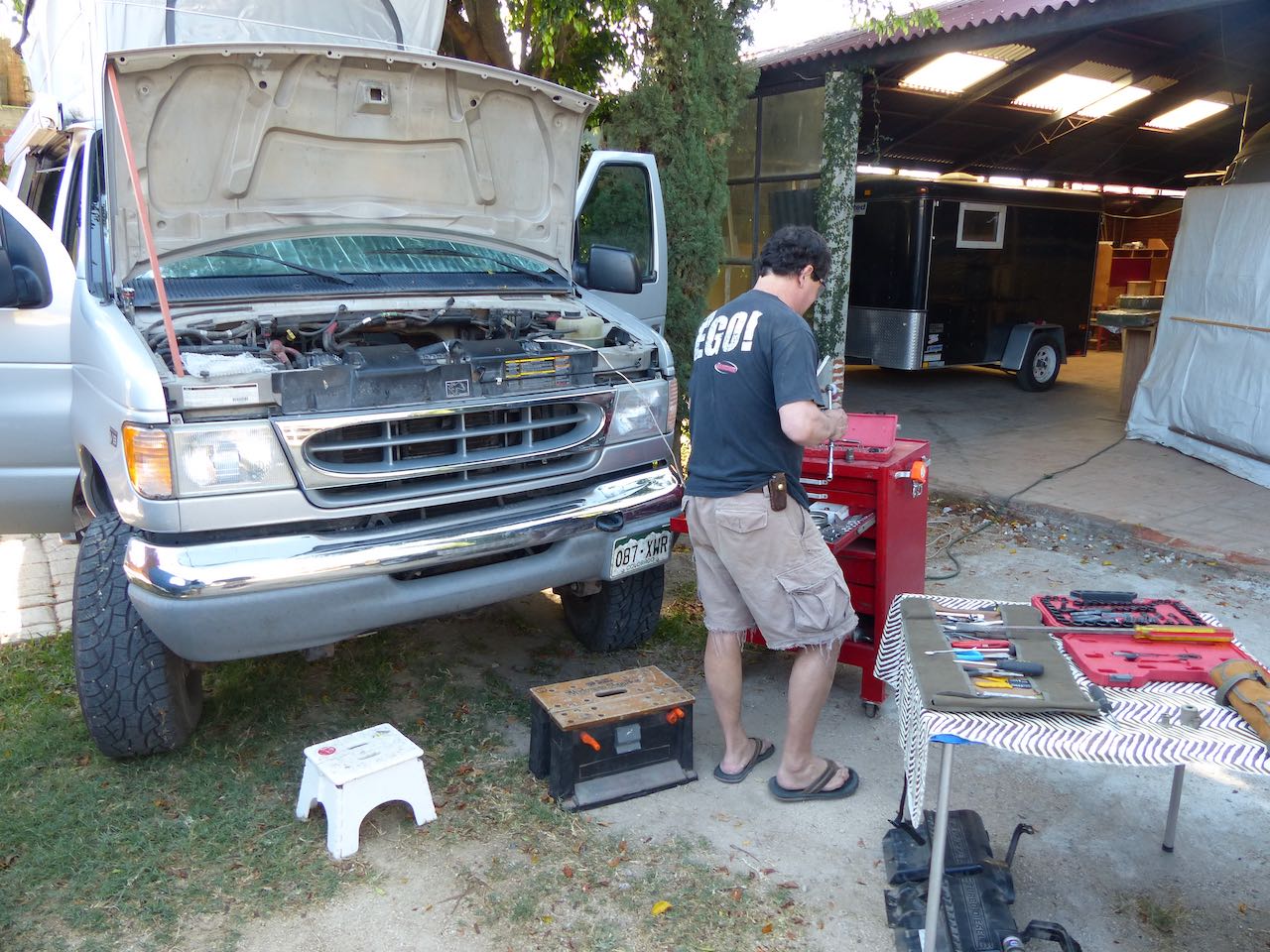 Since we rented a vehicle, and especially since it only had 18km on the clock when we picked it up, I didn't expect any mechanical issues along the way. The only "tool" we have with us is a little plastic wrench thing used to switch our propane supply between tanks. When our camper gave a shudder from the transmission and the check engine light came on while descending a hill on a back road in Northern Spain, I felt none of the stress I felt on either of the other two trips. After all, we're in Europe, and Avis is responsible for getting us a functioning vehicle!
Other than the dashboard light, the car was still working fine, so we headed to our destination in Bilbao. The next day we drove around trying to find a Fiat service center that could get us in in a reasonable amount of time. Eventually, we were directed to the town of Vitoria about 45 minutes south of Bilbao. They hooked it up in the computer and reset the error code, explaining that this was a common issue on these vans and that it shouldn't happen again. We spent the time in the shop's waiting room working and were back in Bilbao that afternoon. All much less messy than applying grease to wheel bearings!
We spent a day in Bilbao exploring the fantastic modern art museum. Afterward, we sampled Pintxos (Northern Spain's version of tapas) and Quinn even got his hair cut short!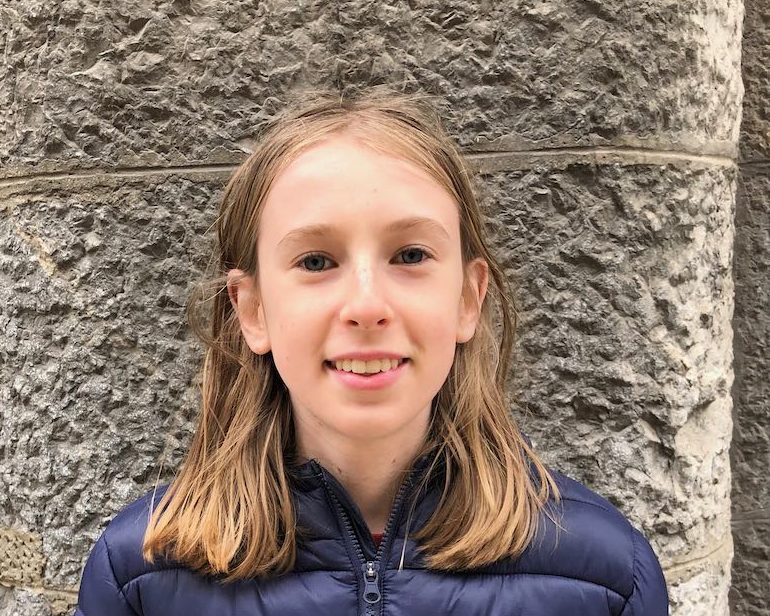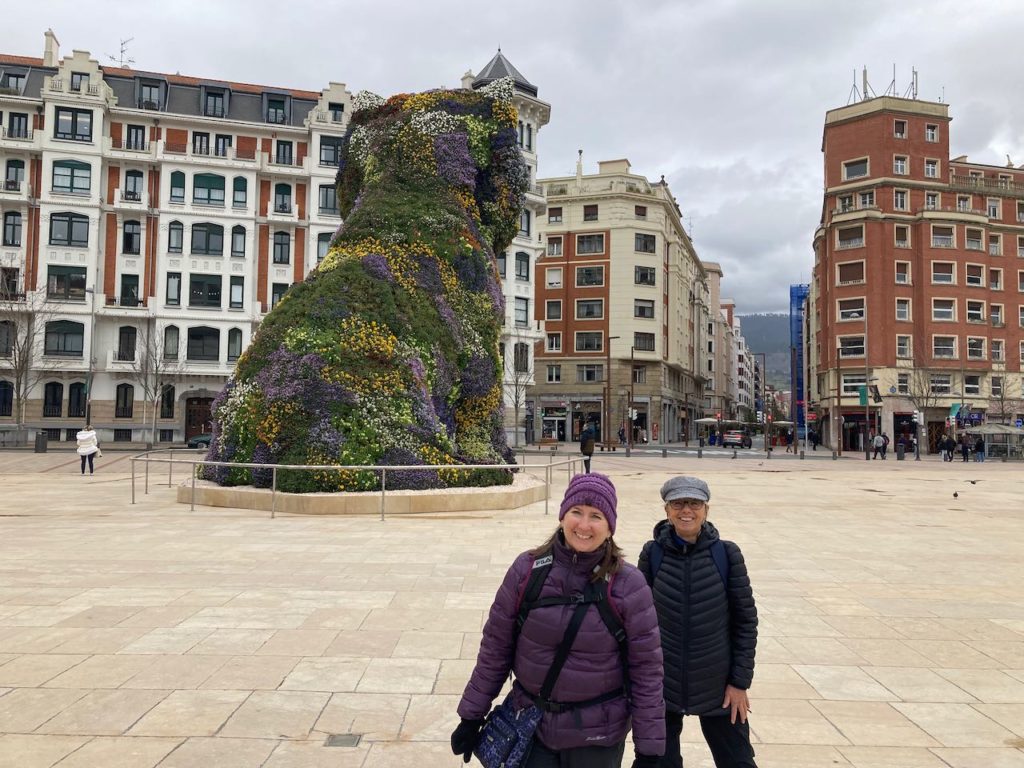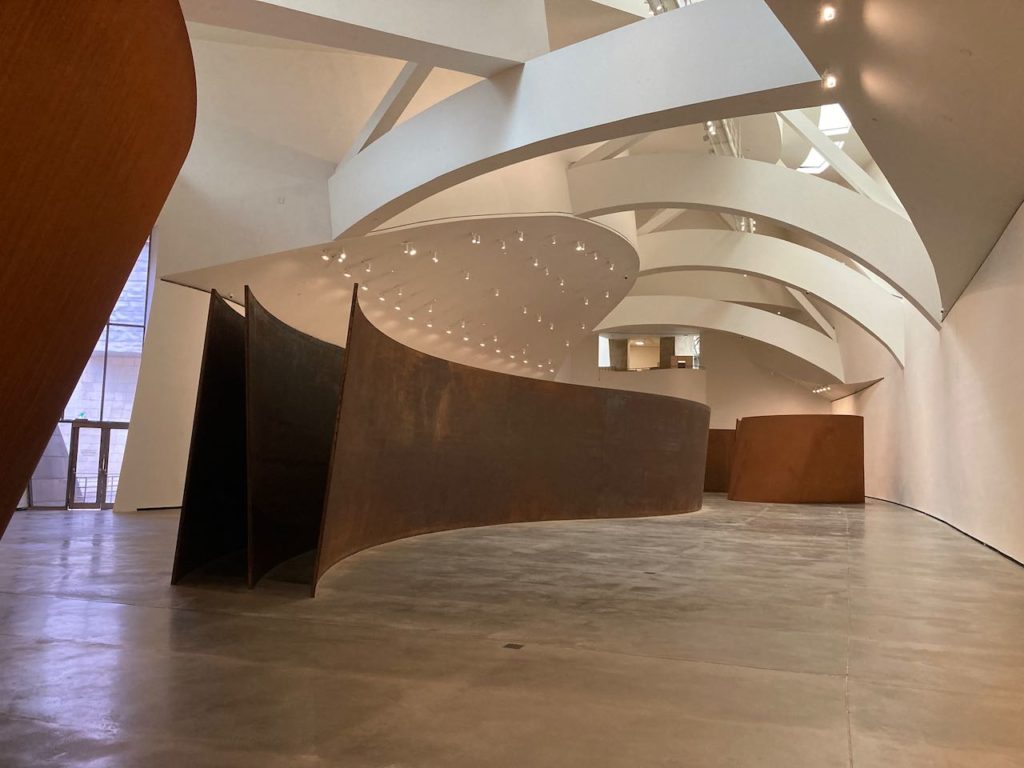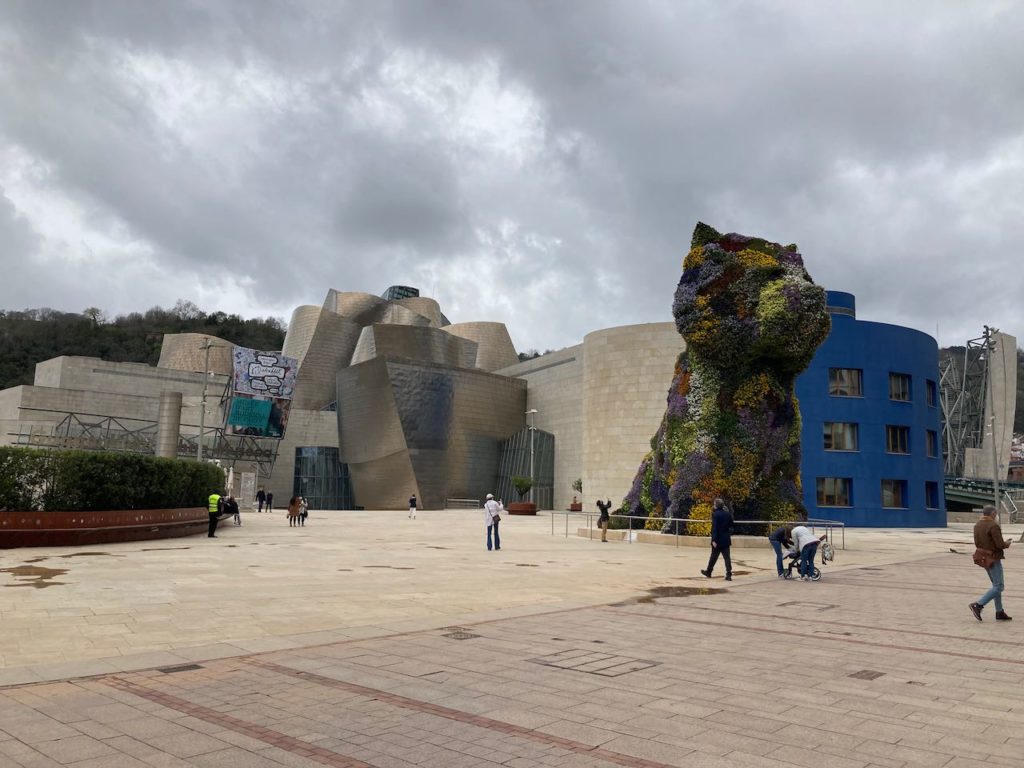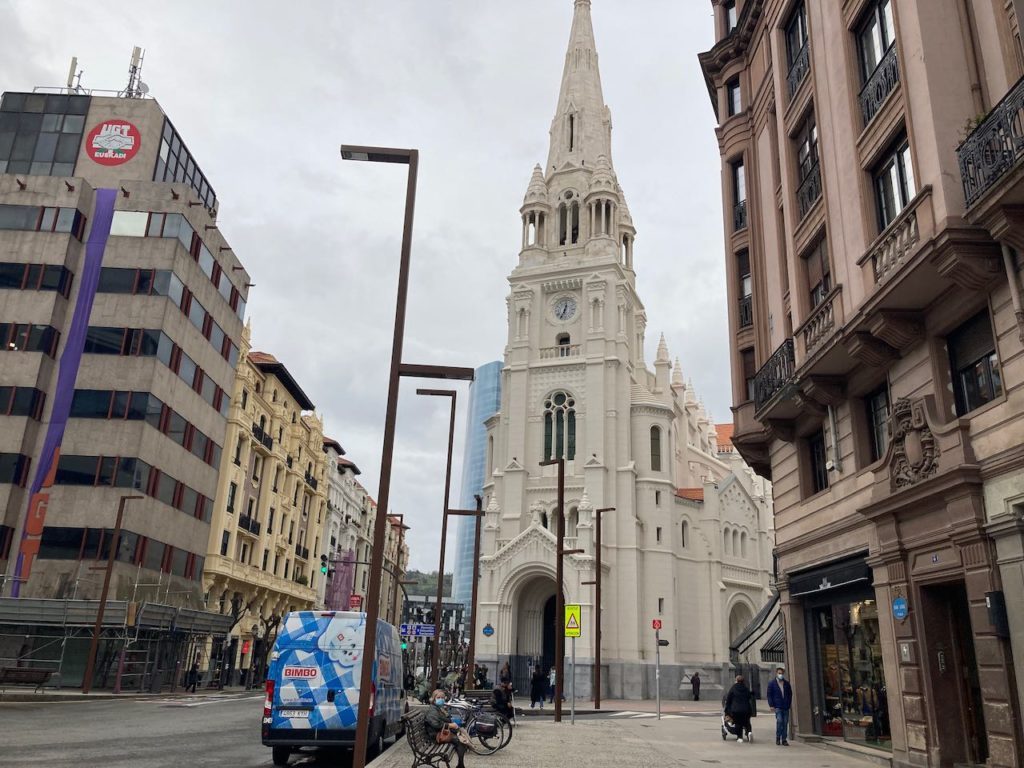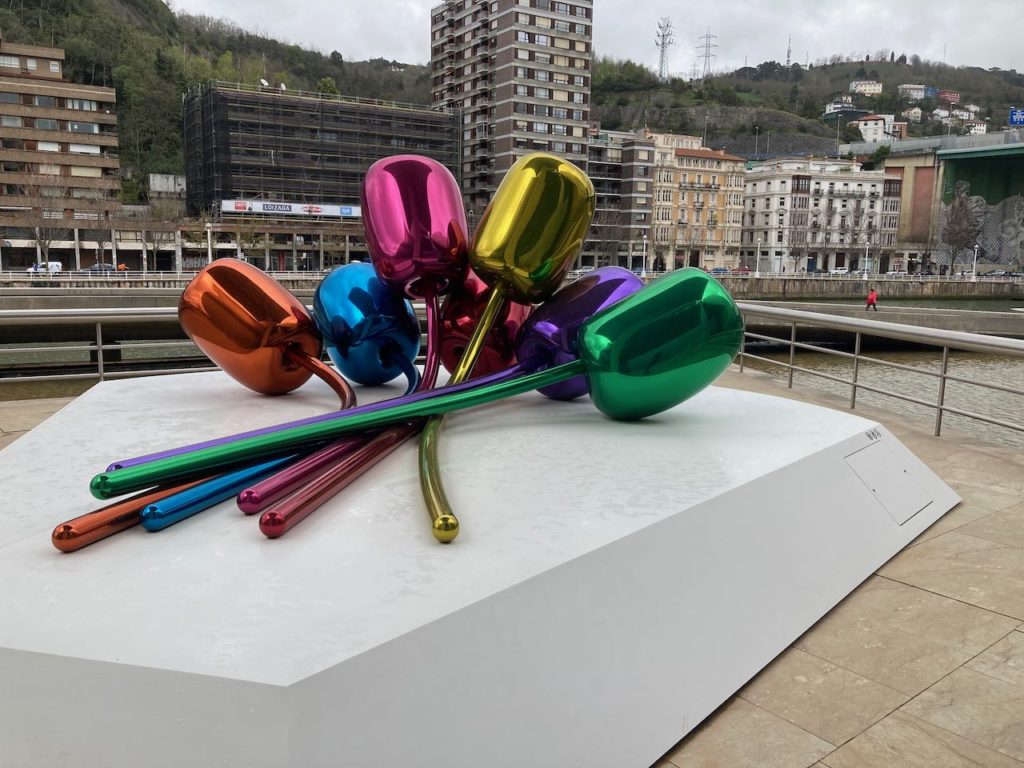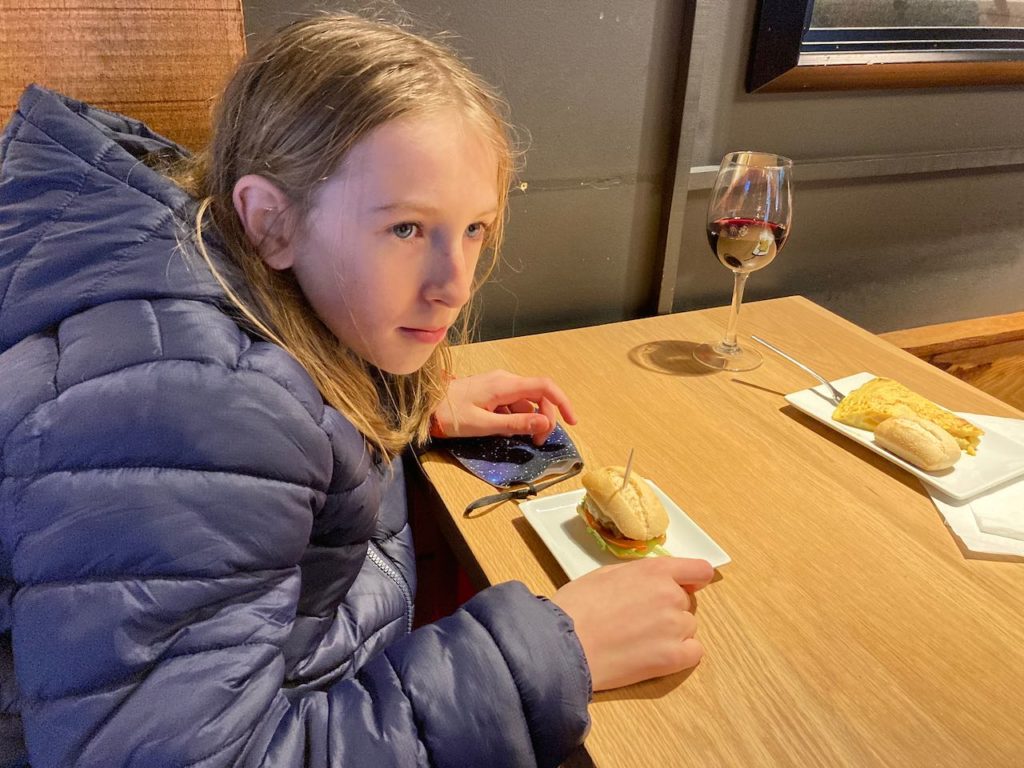 The giant sculpture in front of the museum is the "Puppy." It's a framework in the shape of a sitting puppy entirely covered in living flowers.
For those curious about what it's like RVing in Europe, I'm going to start to include a few details about our campsites. In Bilbao, we camped for free in a parking lot in a suburb of the city. We found it using the CaraMaps app, and there were about a dozen other campers parked there. It even had a grey water dump. I plan to write a whole post about camping as soon as I gather a few more photos.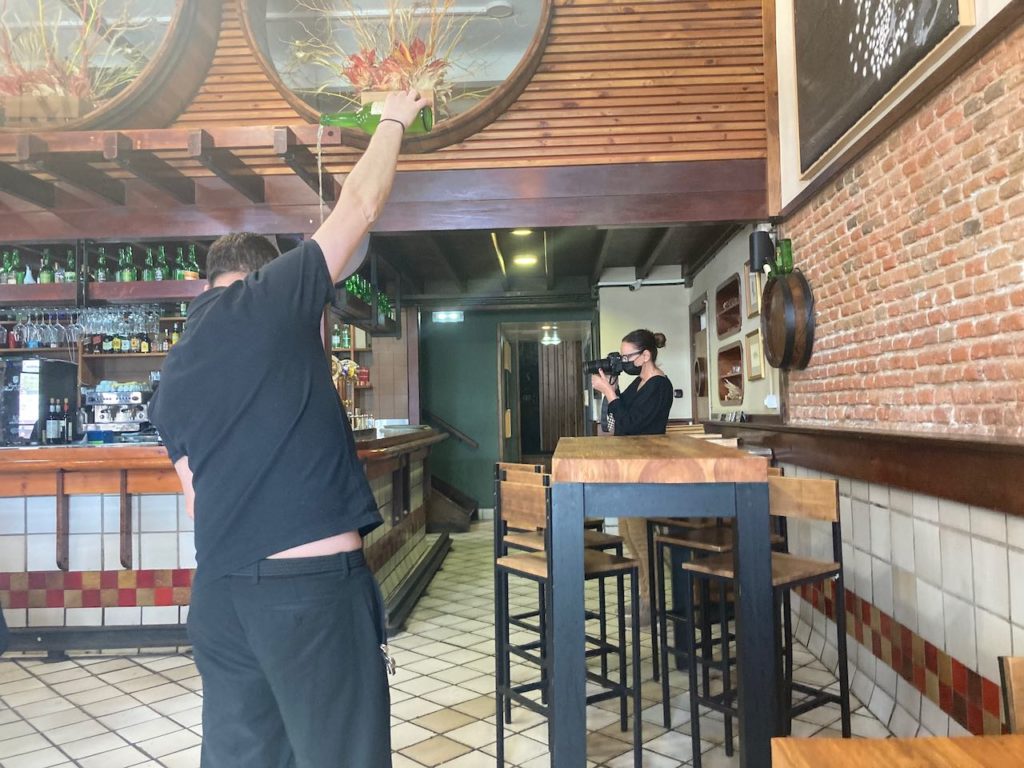 Our friend Elza and her boyfriend, Guillaume, whom we visited at their home in France a few days prior to starting a month's holiday, are also headed south in search of surf and sun. We met up with them again at a surfing beach in Spain. We camped for free near the beach where we walked and Quinn flew his drone.
Elza took us to a restaurant so we could sample the local cider. They pour a small amount (about 3 or 4 ounces) at a time from as high as they can reach. This is to remove the carbonation. When they hand it to you, they won't place it on the table, you must take it from them. That's because you're supposed to drink it right away while it's fresh. The waiter makes the rounds to refill your glass every few minutes.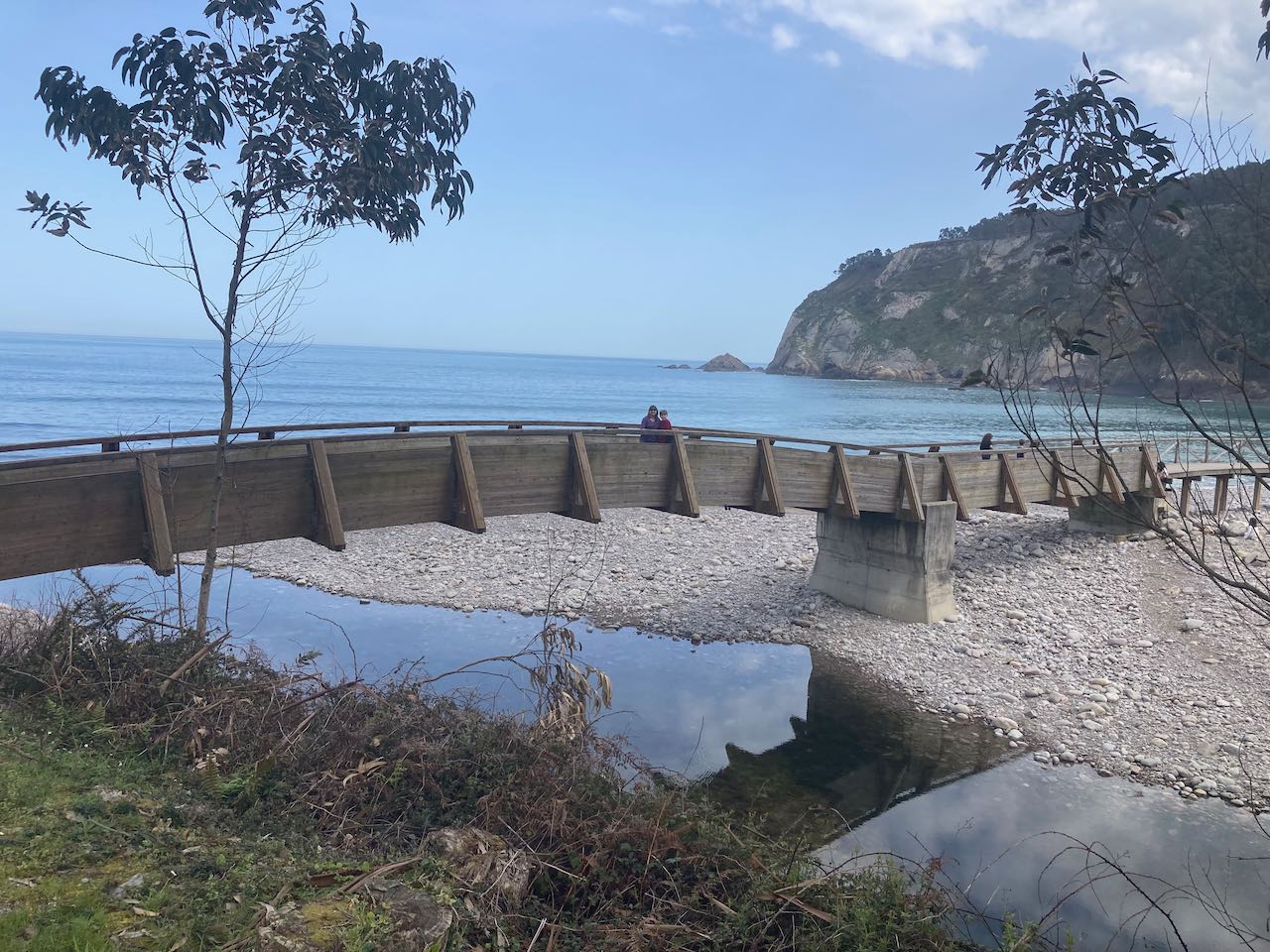 From there we continued west toward our next destination, Santiago de Compostela. If you're familiar with the Camino de Santiago you'll know that the city is the destination of that traditional pilgrimage route. There's even a movie about it. We've been loosely following that route (although not on foot), and we wanted to see the cathedral that marks the official destination of pilgrims. We camped outside of the city (13 Euros for a basic site with electric hookups but no toilets/showers) and took a bus the next day for a wander around.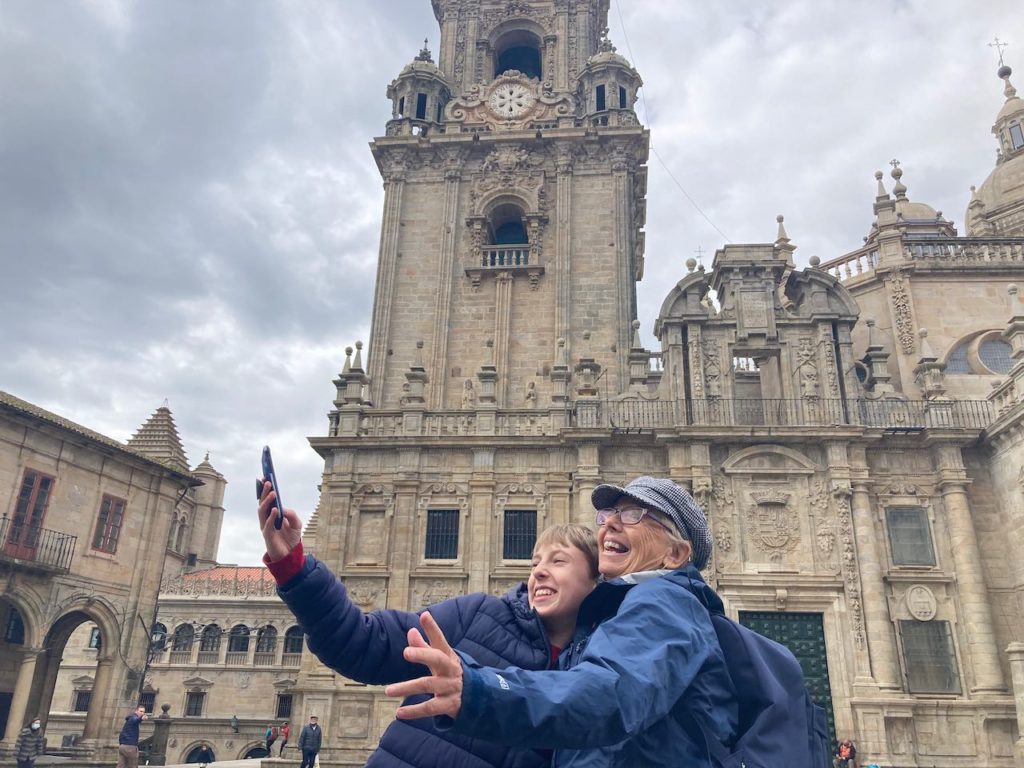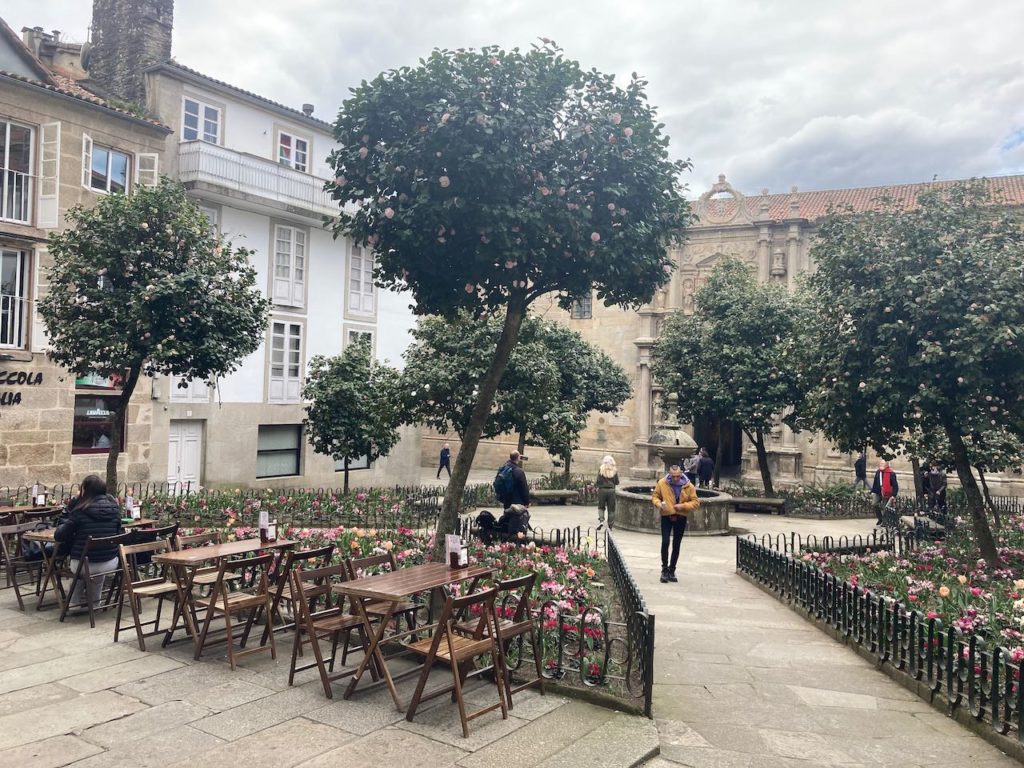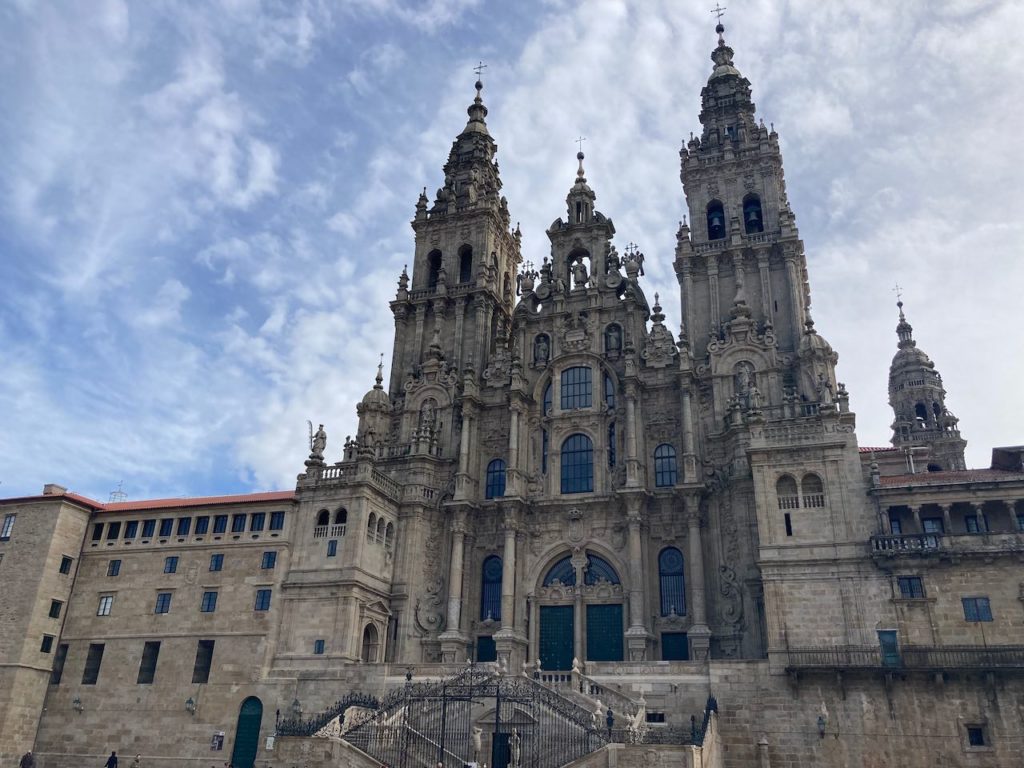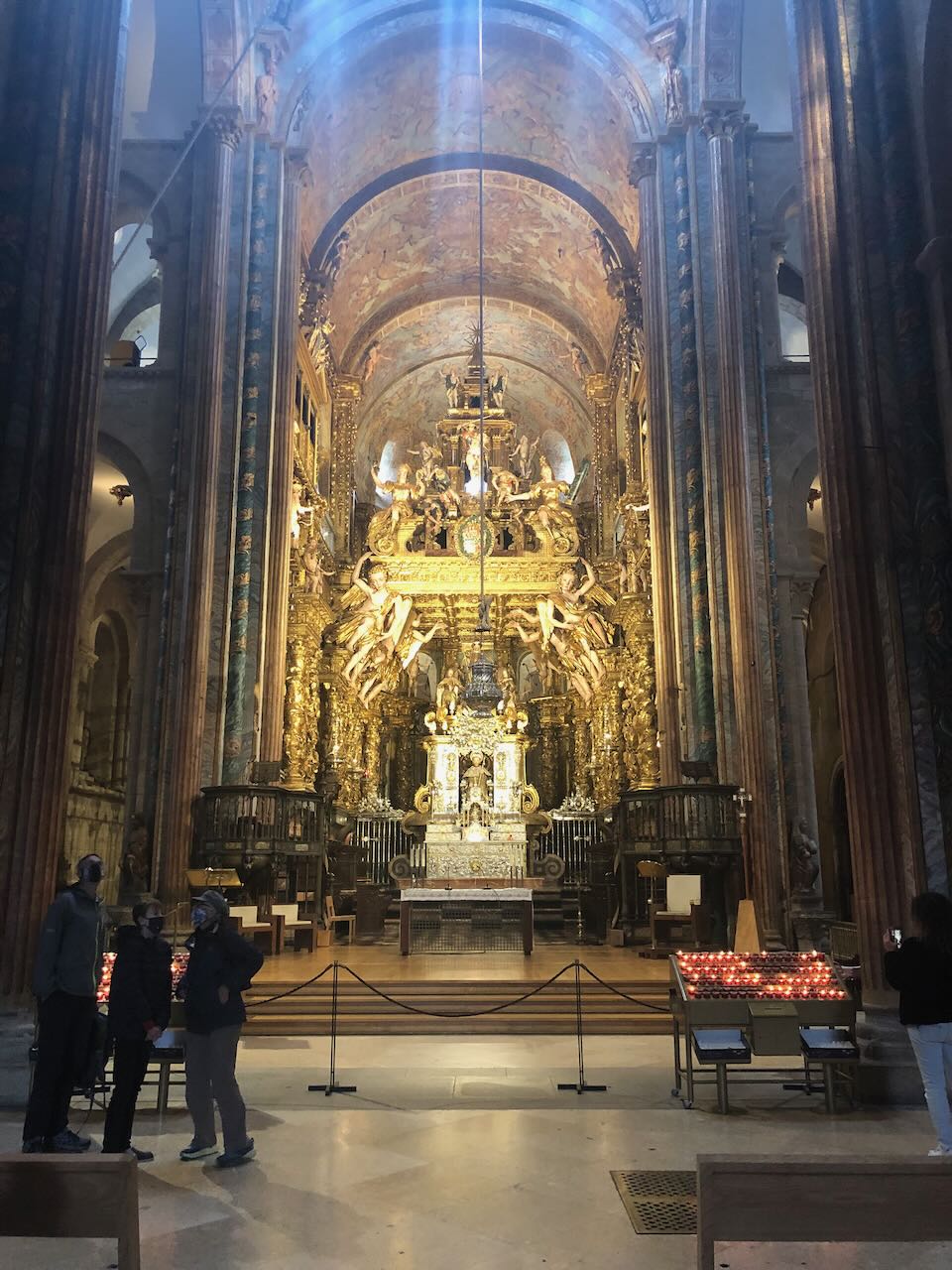 I keep thinking that I'm going to get caught up with blog posts, but there's so much to see! We're now in Coimbra, Portugal. More soon!