The tunnel under the English Channel is cool. You pull up and buy your ticket, go buy a bunch of cheap French wine at the duty-free, and then drive onto a train. The train disappears underground, and 35 minutes later, you pop out in England, never having left the driver's seat, and suddenly you're driving on the other side of the road, and everyone's speaking English – or at least a form of English 🙂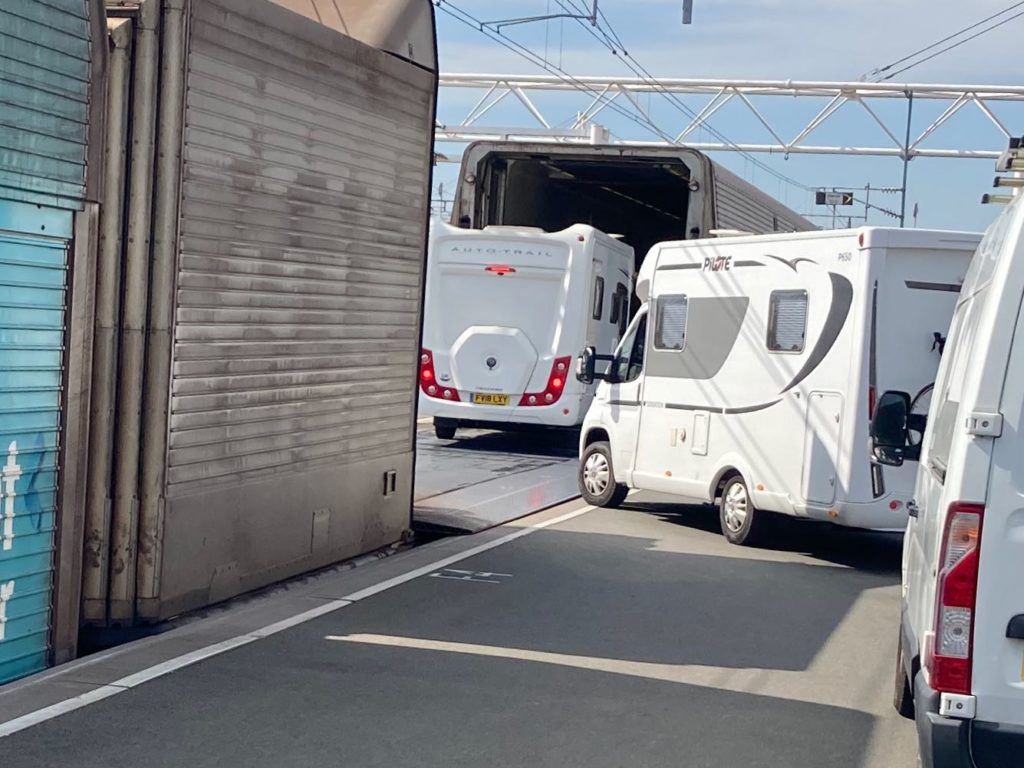 Our first stop in the UK was Canterbury, where we spent a few nights parked in a park and ride just outside of town. We decided to tour the Canterbury Cathedral. With part of the cathedral closed and a guided tour only 3£, we figured the tour could only last 30 minutes. Two hours later, with our heads swimming with tales of Thomas Becket and the cathedral's long history, we had to hurry back to the van for a work meeting.
We took advantage of cheap camping and an easy bus connection into town to spend a couple of days working and sightseeing.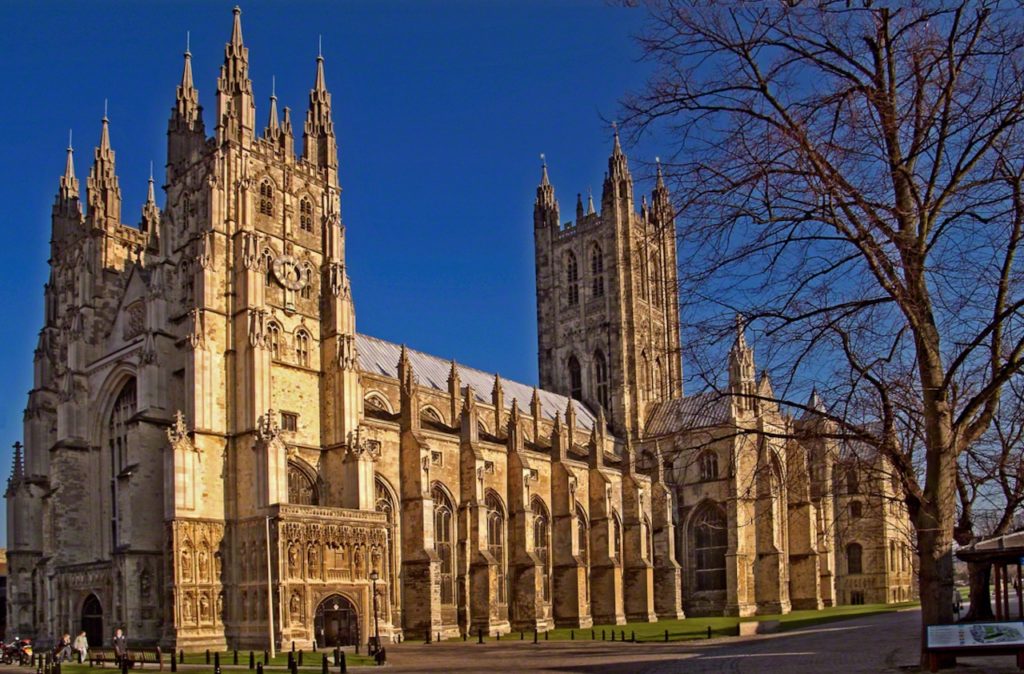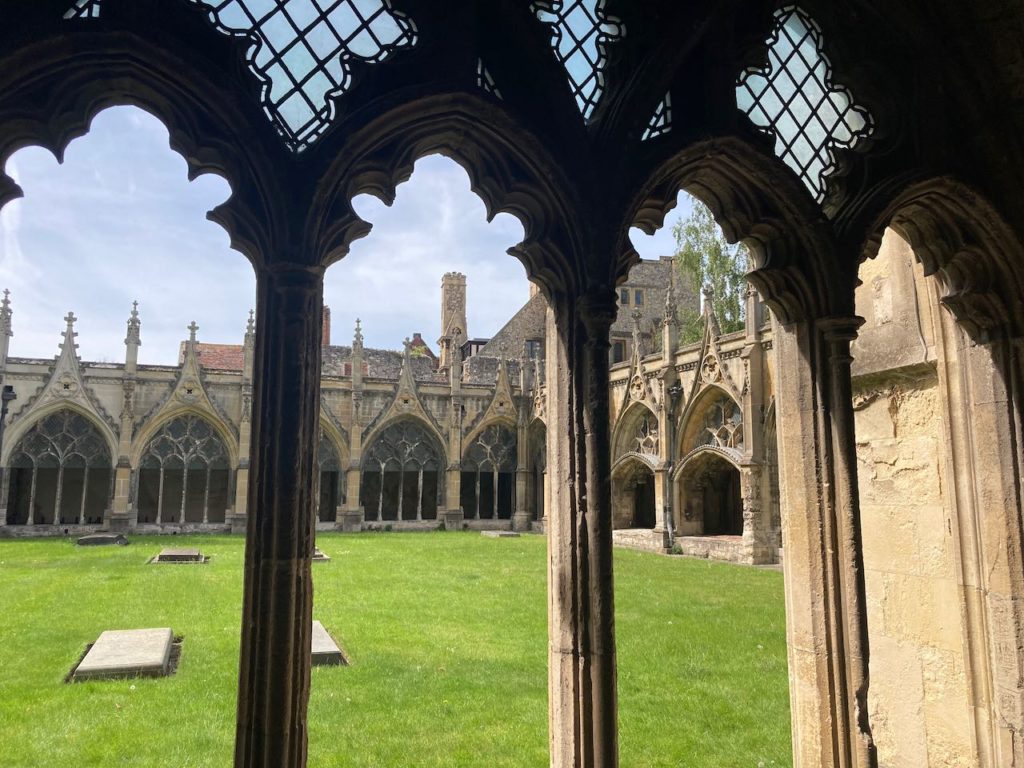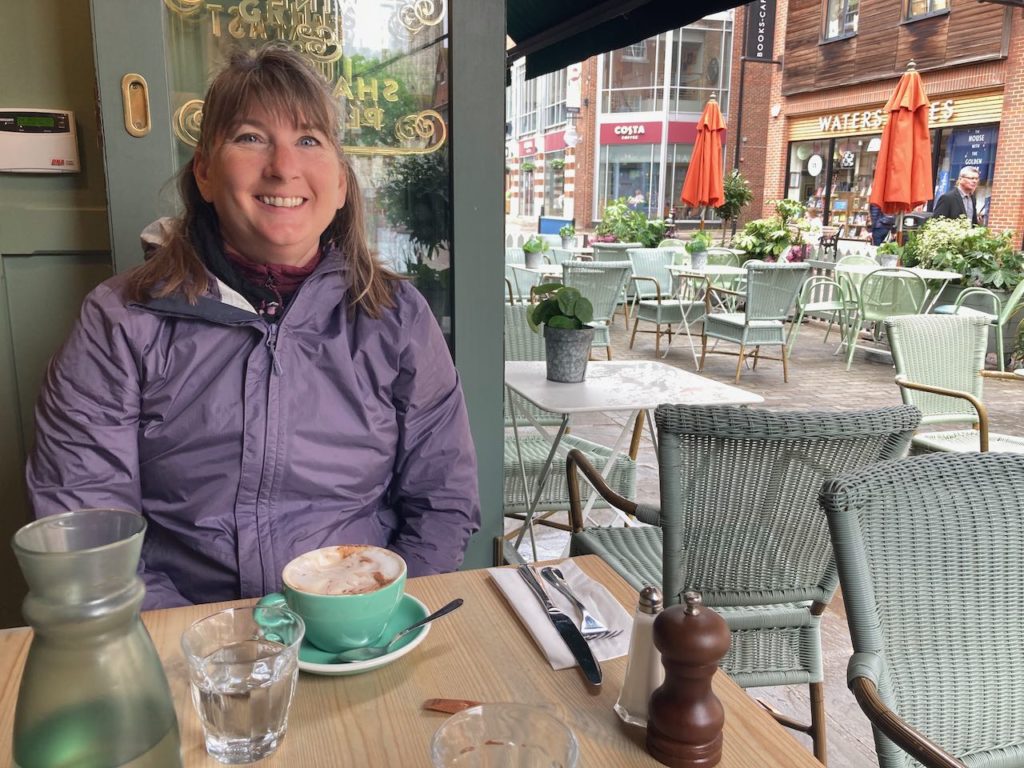 We spent the next evening camped in the driveway of our friends Dan, Scott, and their son Harvey. We met Dan and Scott on our small-boat cruise of the Galapagos Islands in 2014. Their story is interesting — they booked the Galapagos cruise after having had a heart-wrenching setback in their efforts to adopt a child, thinking that it would take their minds off of it for a while. But when we showed up with six-year-old Quinn in tow, they immediately took to him and credited that meeting with re-affirming their desire to have a child of their own. They treated us to an amazing sushi dinner and a "Full English" breakfast the next morning, and we had a great time reuniting. One of Harvey's friends celebrated a birthday complete with a bouncy castle, and Quinn fell right into the fun.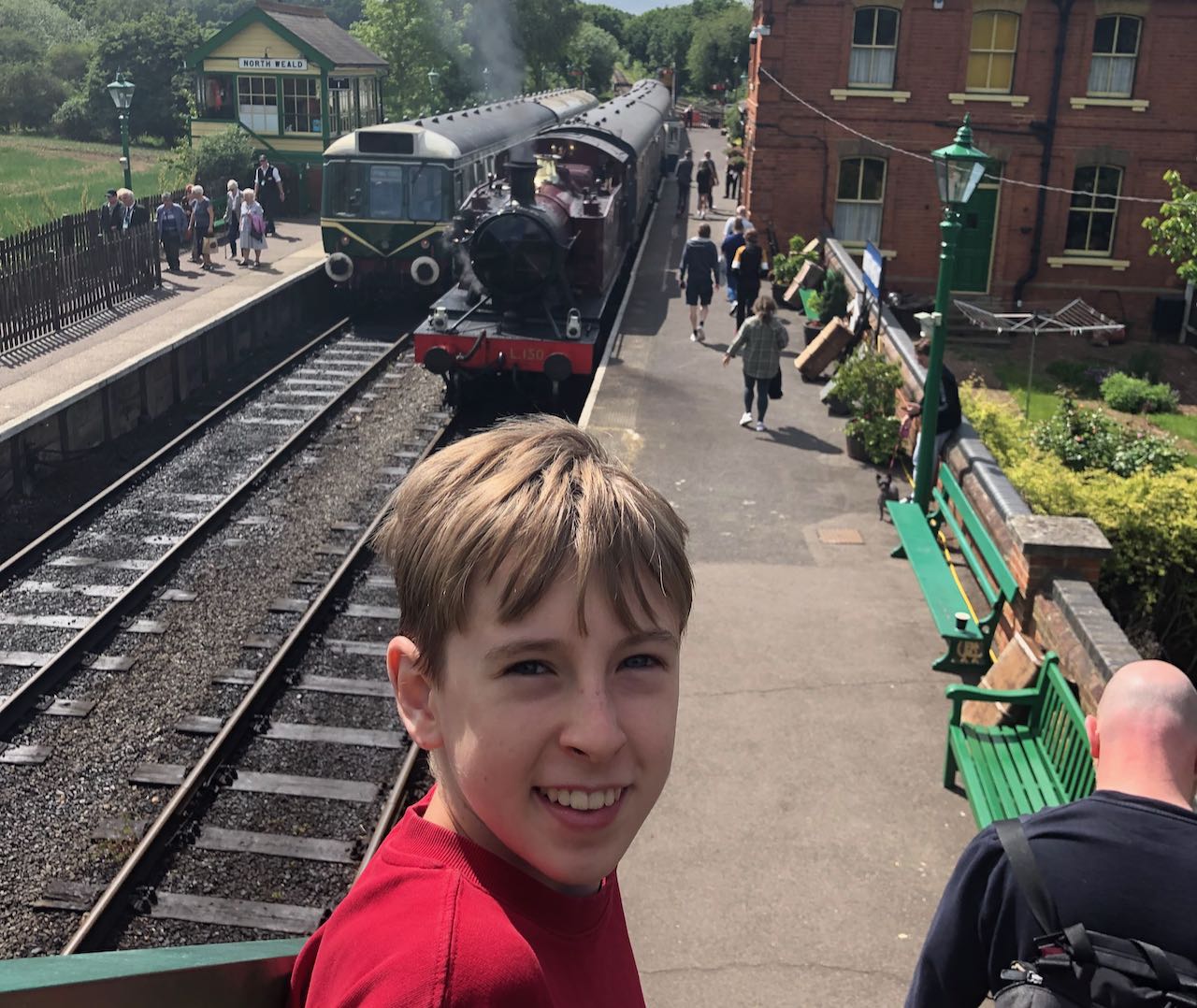 After saying goodbye to our friends we headed to Royston, where we spent 10 weeks during the summer of 2018 house sitting for our friends Peter and Lesley whom we met in Chile in 2015. We spent an intervening evening at a "Farm campsite," a grass field that has been opened to motorhomes. It was located near one of England's many canals that were historically used to transport cargo and retained as public walking paths. "Narrowboats" are used for recreation – and sometimes full-time living – on the canals.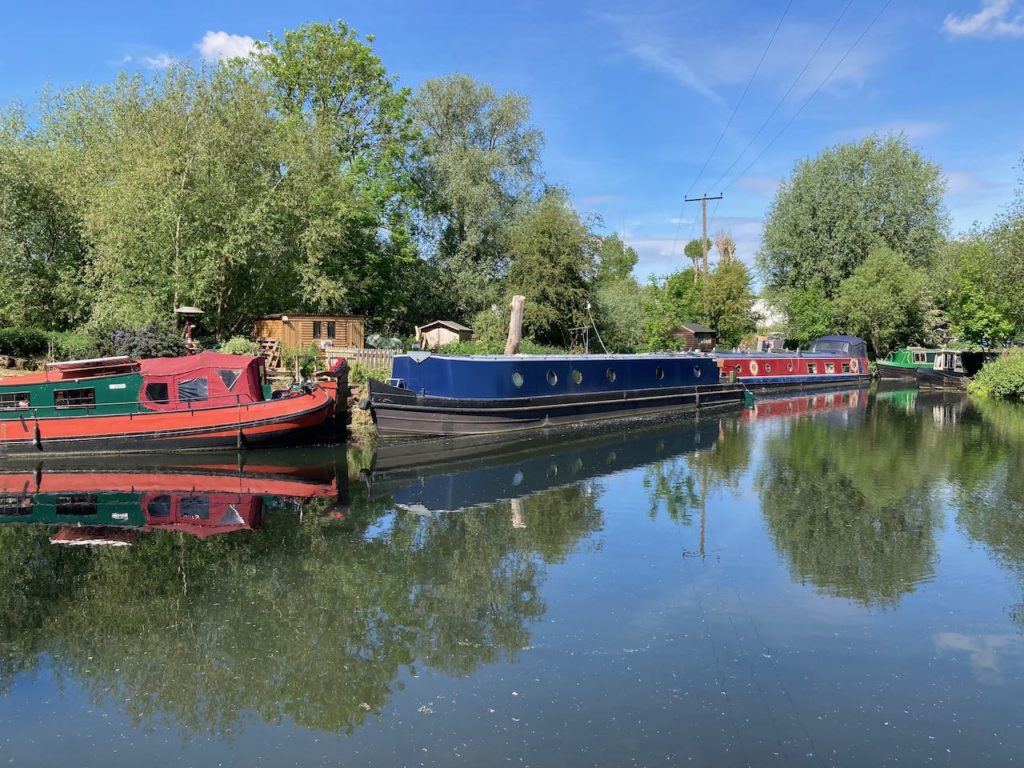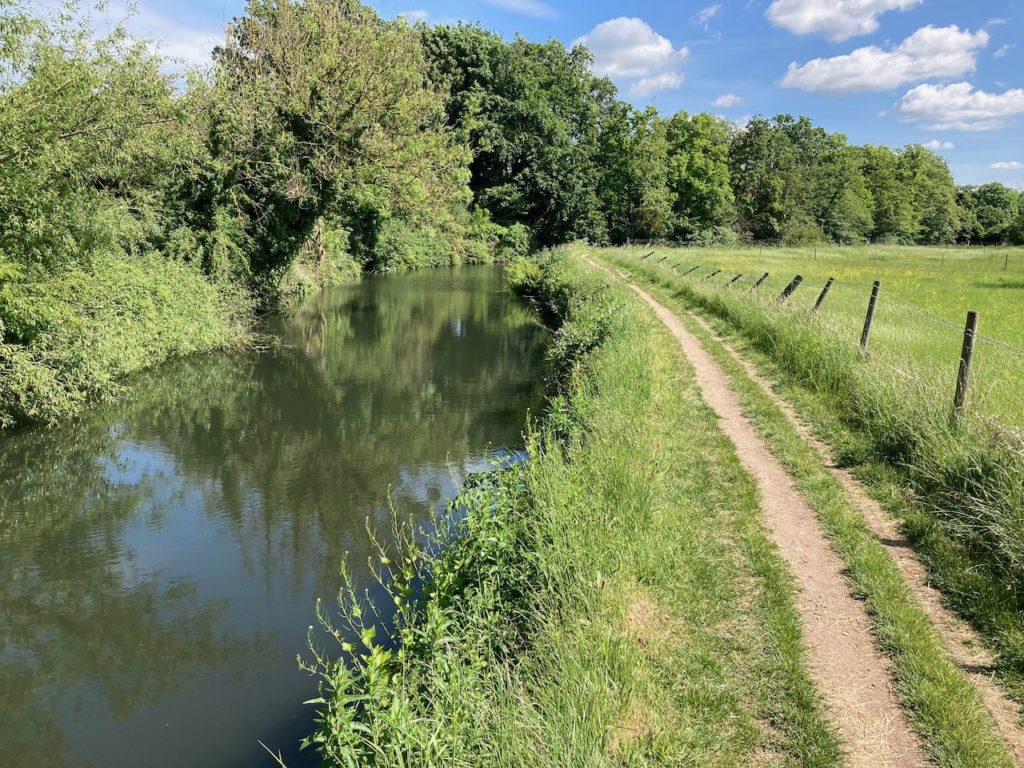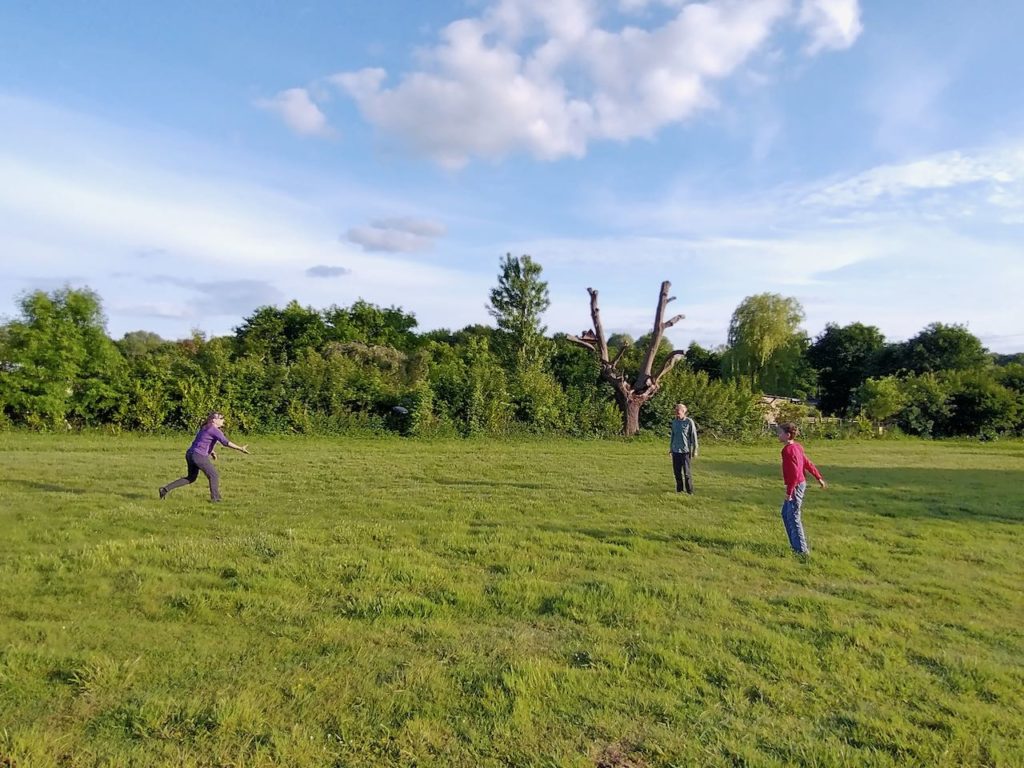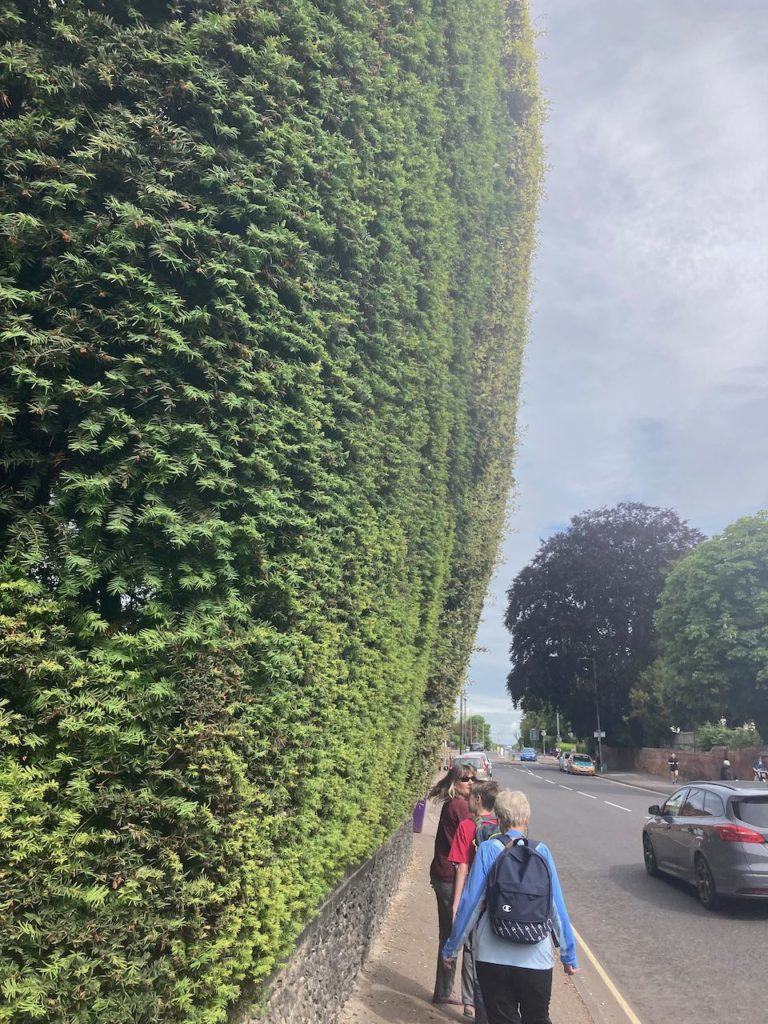 Peter and Lesley were unfortunate enough to have been caught starting an overland trip just as COVID was breaking out two years ago. They had been planning a tour of the USA in their van to start in the spring of 2020 and put their camper on a ship bound for Nova Scotia in early August. Peter traveled with the van on the ship (having always wanted to make a sea voyage across the ocean), and Lesley flew to meet him. COVID went from being a minor headline in Asia to a full-blown global emergency during the voyage. They spent a few days in deserted hotels before finally deciding to put their car back on the boat and head home.
Their campervan, George, sits covered in their driveway. We're hoping to see them in Colorado when they try again next year!
Despite being in the middle of an extensive renovation of their house, Peter and Lesley hosted us for two nights. We spent the intervening day taking the train into London. Quinn really wanted to see Big Ben without scaffolding and go back to Paul A. Young chocolates, a shop we discovered on a tour during Jen's birthday in 2018. The Paul A. Young location we visited back then had closed due to COVID, so we trekked across town to their original, smaller shop. A walk along Camden Docks and a wonderful lunch at an Asian restaurant rounded out our day.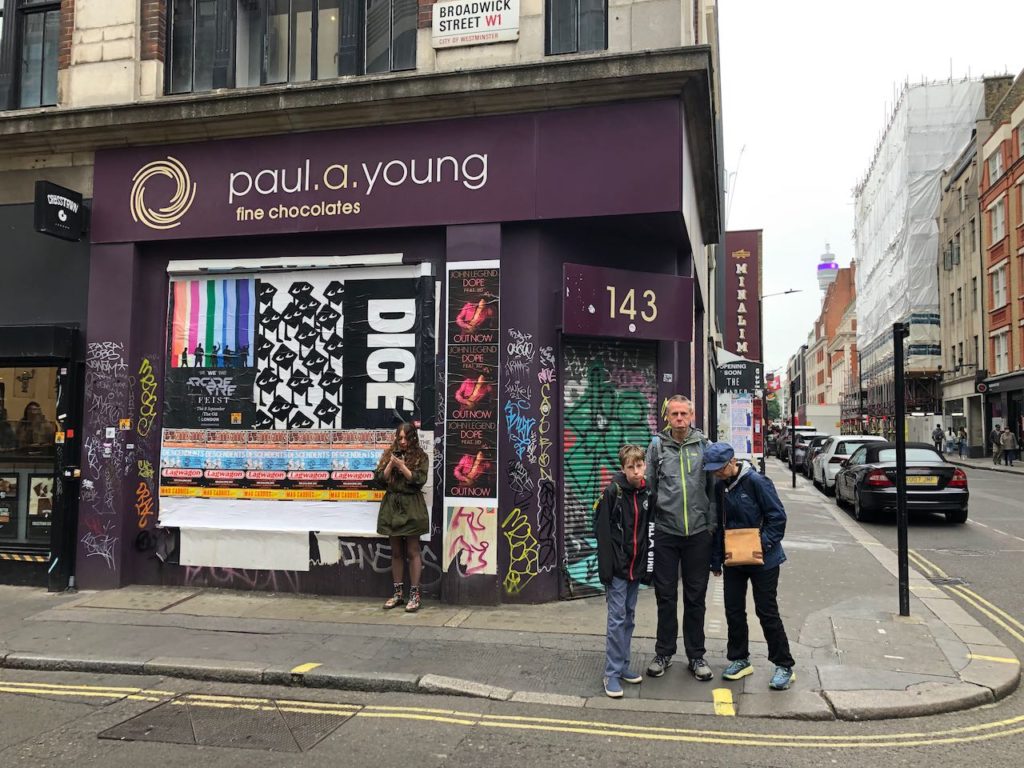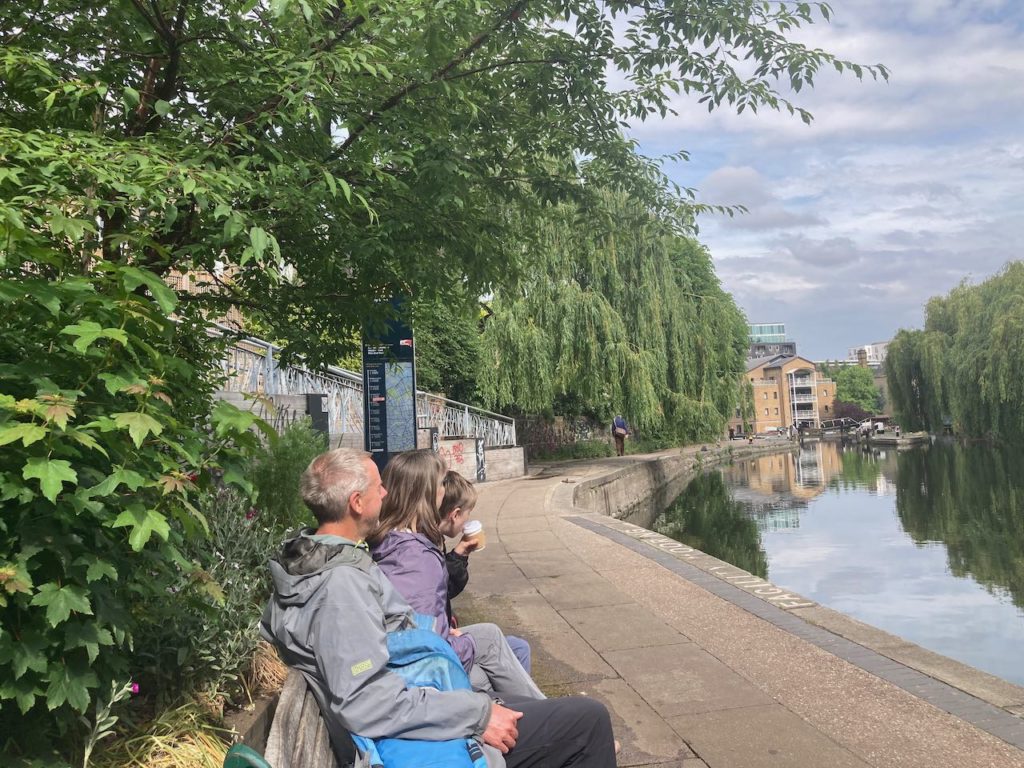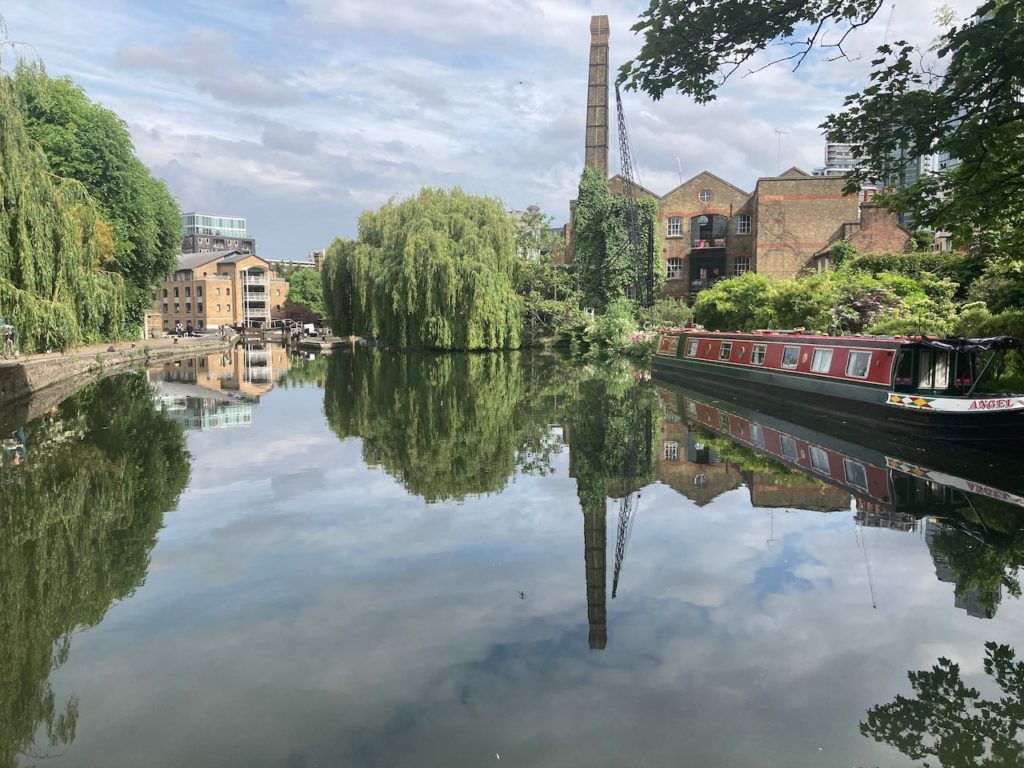 It was great to see London decked out in the national colors in preparation for the Queen's 70th Jubilee. For those who haven't watched "The Crown," Queen Elizabeth the second was coronated in 1952 and is the longest-reigning monarch in English history. The whole of the country is pretty taken with the event, and rightfully so!
Our sights set on the Lake District, we said goodbye to our friends and headed toward THE NORTH. Sounds ominous, huh? Stay tuned for beautiful scenery and the Queen's 70th Jubilee!