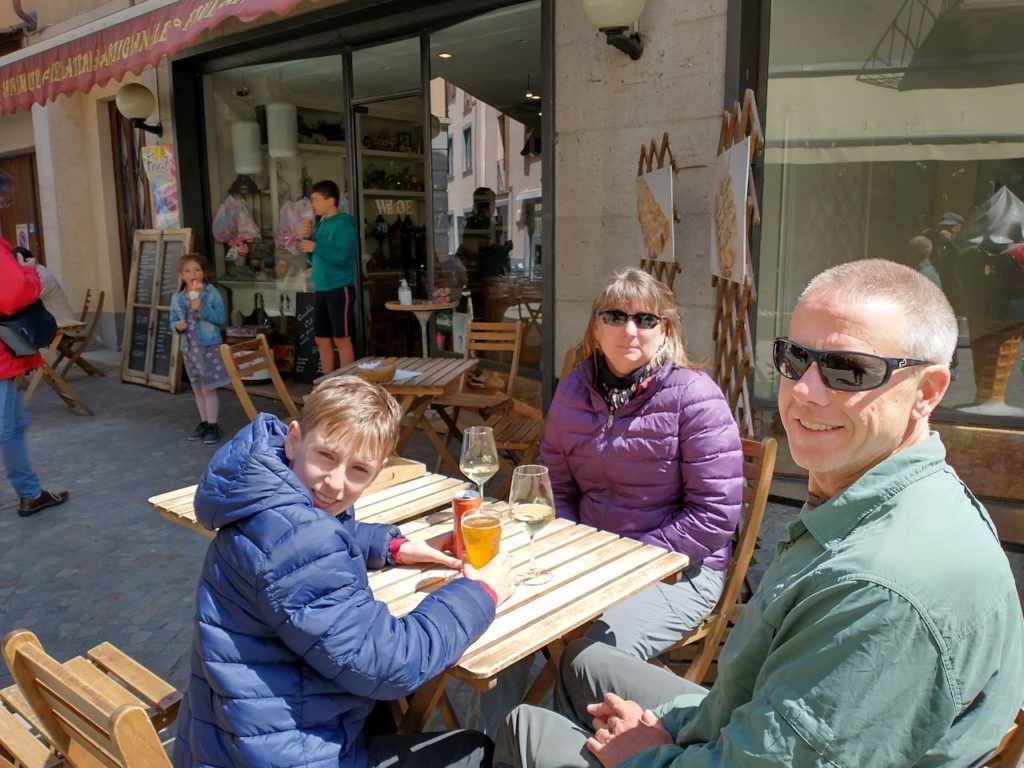 What's the first thing you do when you get to Italy? Have a pizza, of course. Quinn has been looking forward to Italy for a while for that reason alone. After driving through an 8-mile long tunnel crossing the French Alps we stopped at the first Italian town we found for lunch. We lucked into a nice sidewalk cafe and enjoyed our first Italian pizza. I thought it was great, but Quinn wasn't as impressed. High standards!
Afterward, we headed for a campsite Jen found for us on the shore of Lake Maggiore in Italy. The spot was one of those rare finds with a fantastic view and easy access to a small town with cafes and restaurants. Unfortunately, it was raining on our first day there, but Kathy and I made the most of it by visiting the nearby Isola Bella, home to Borromeo Castle. (Jen & Quinn opted to go there on the following day when it was sunny.) The castle tour was very worthwhile including both the historically-preserved interior and the amazing gardens.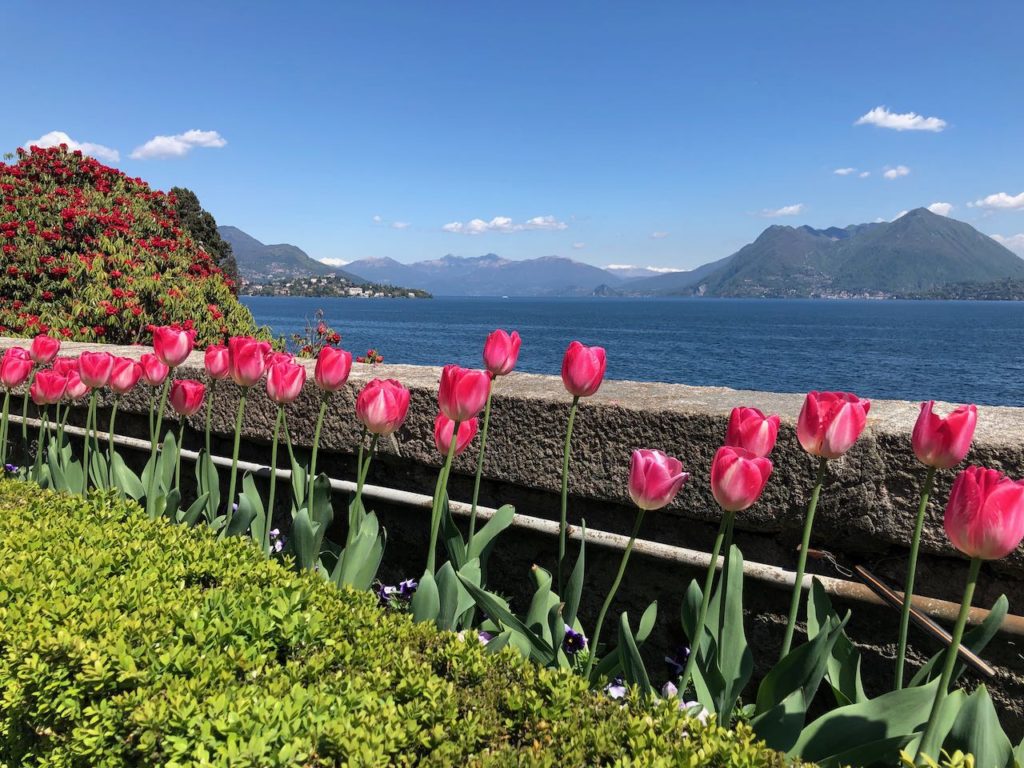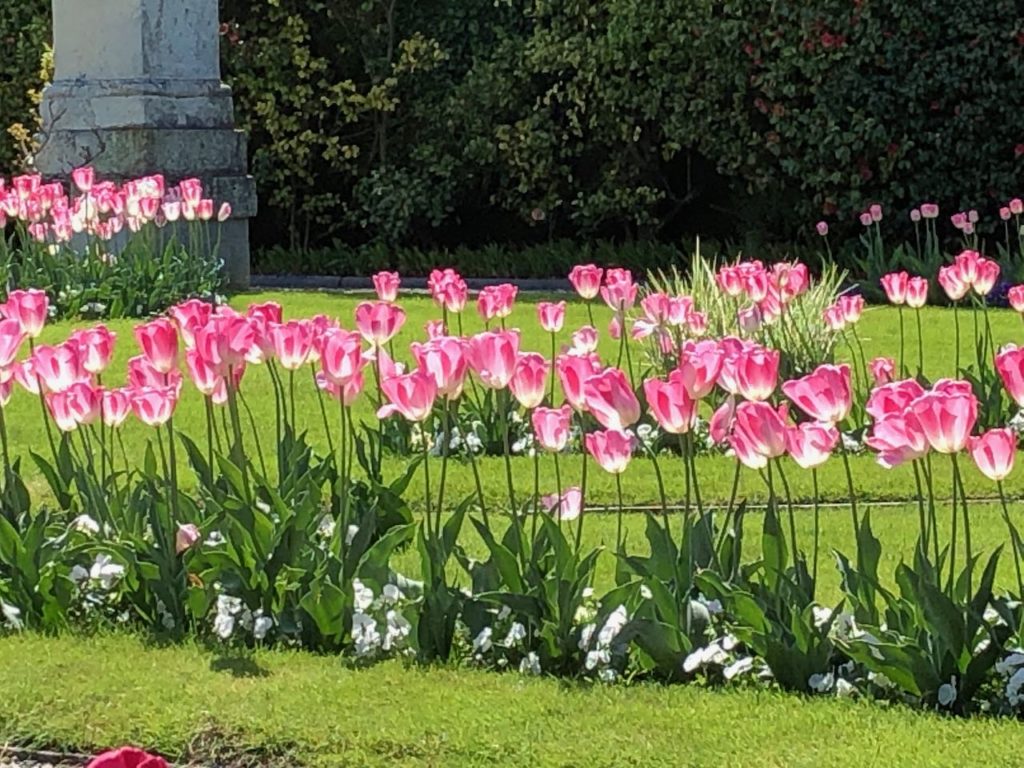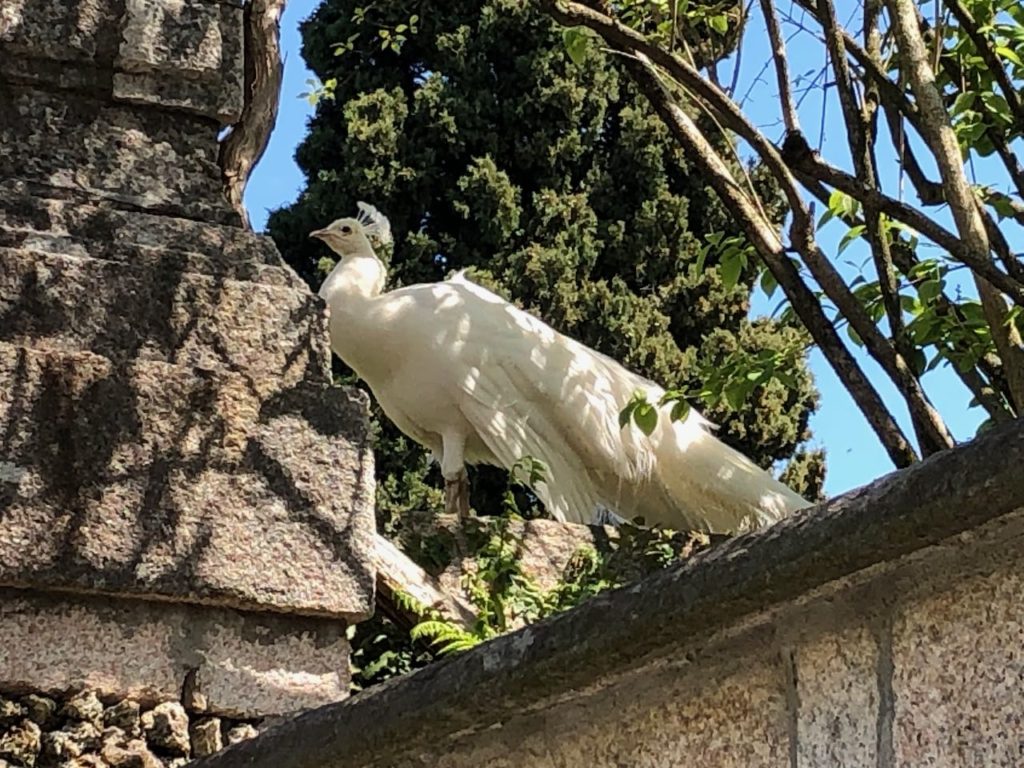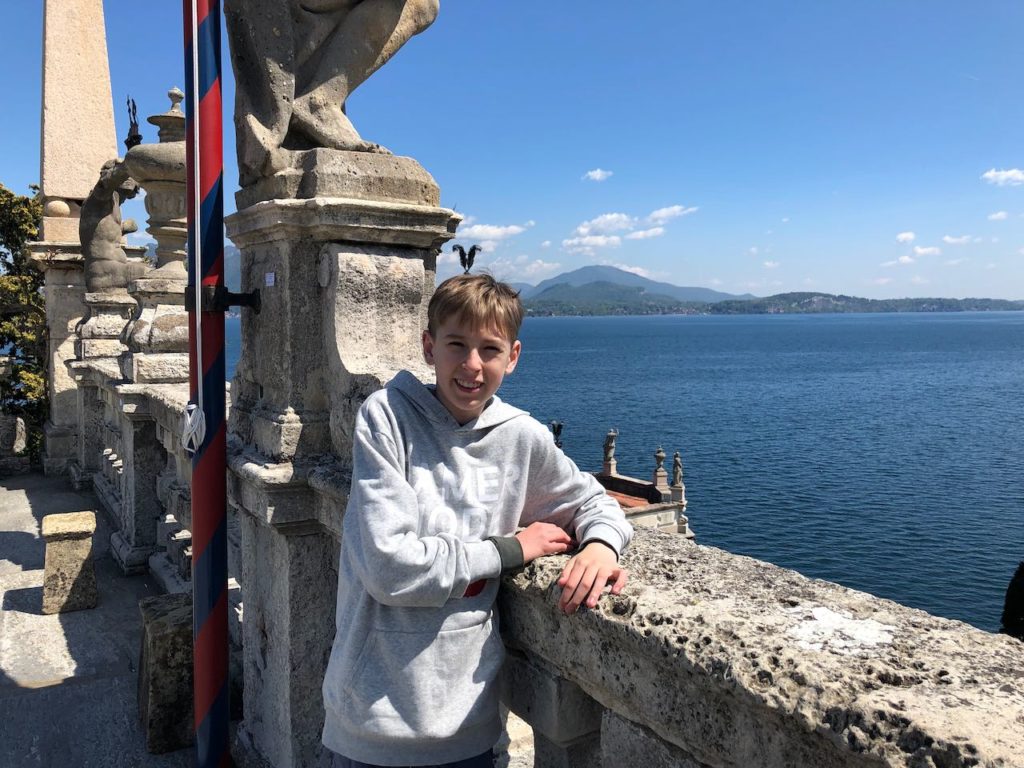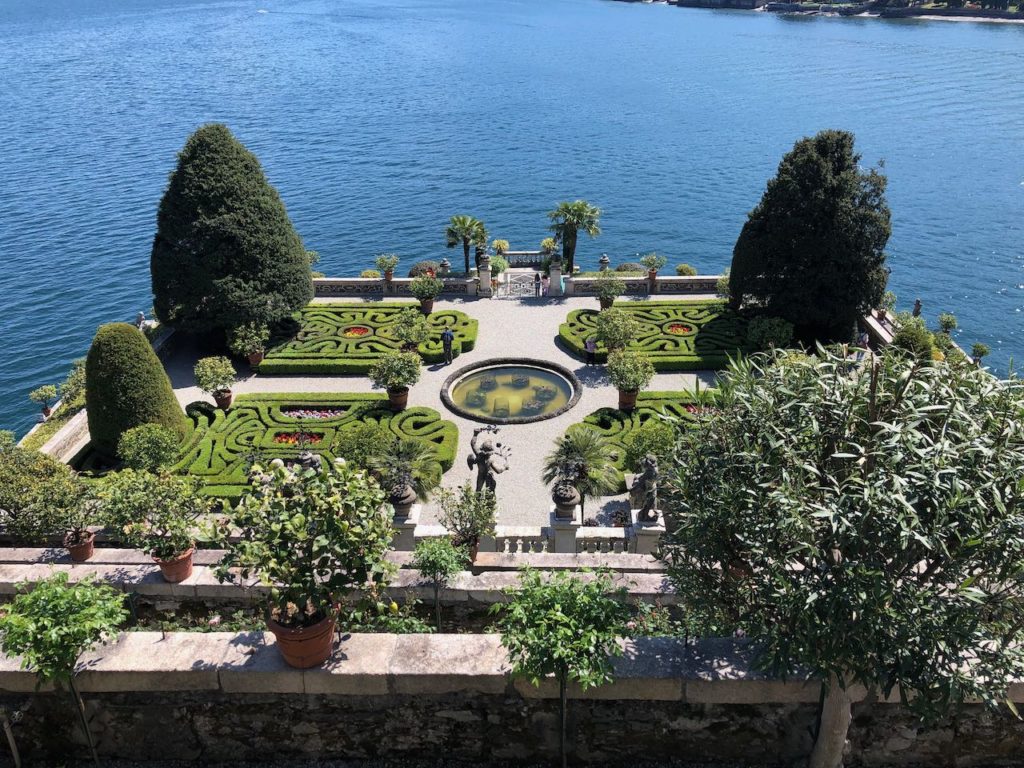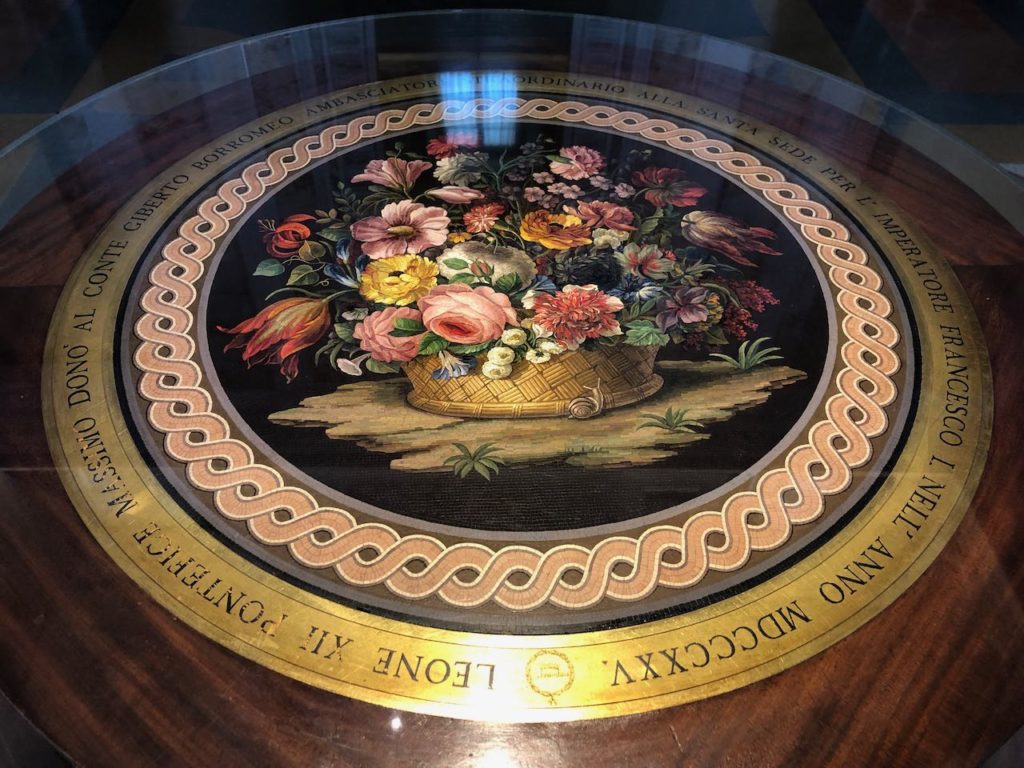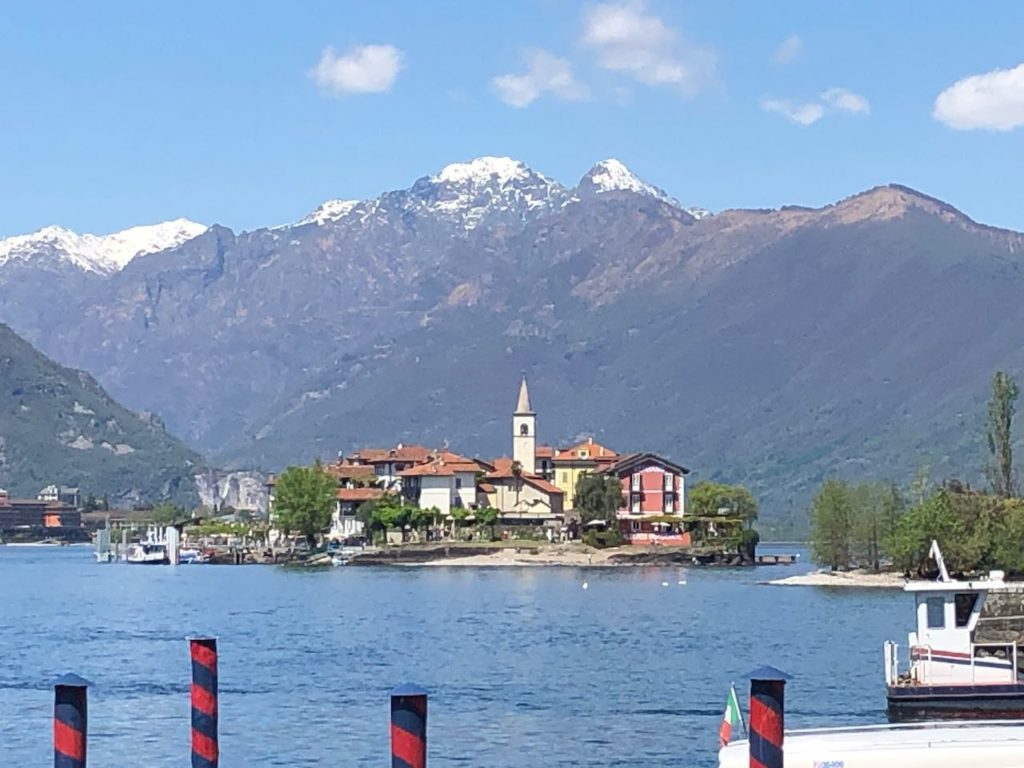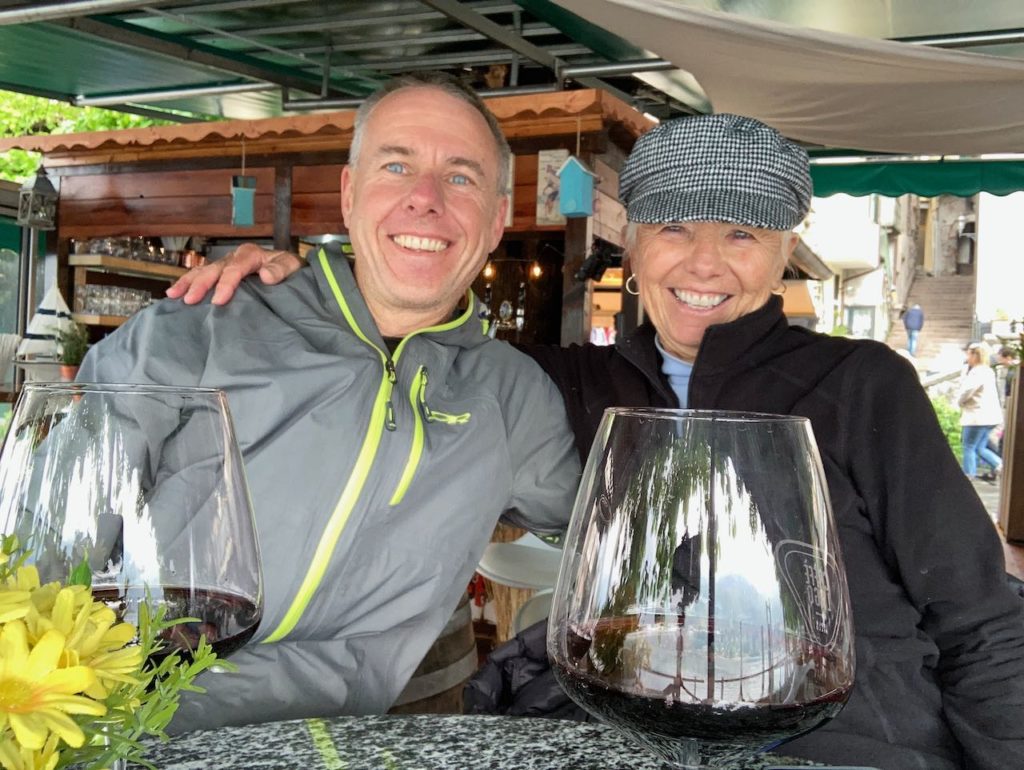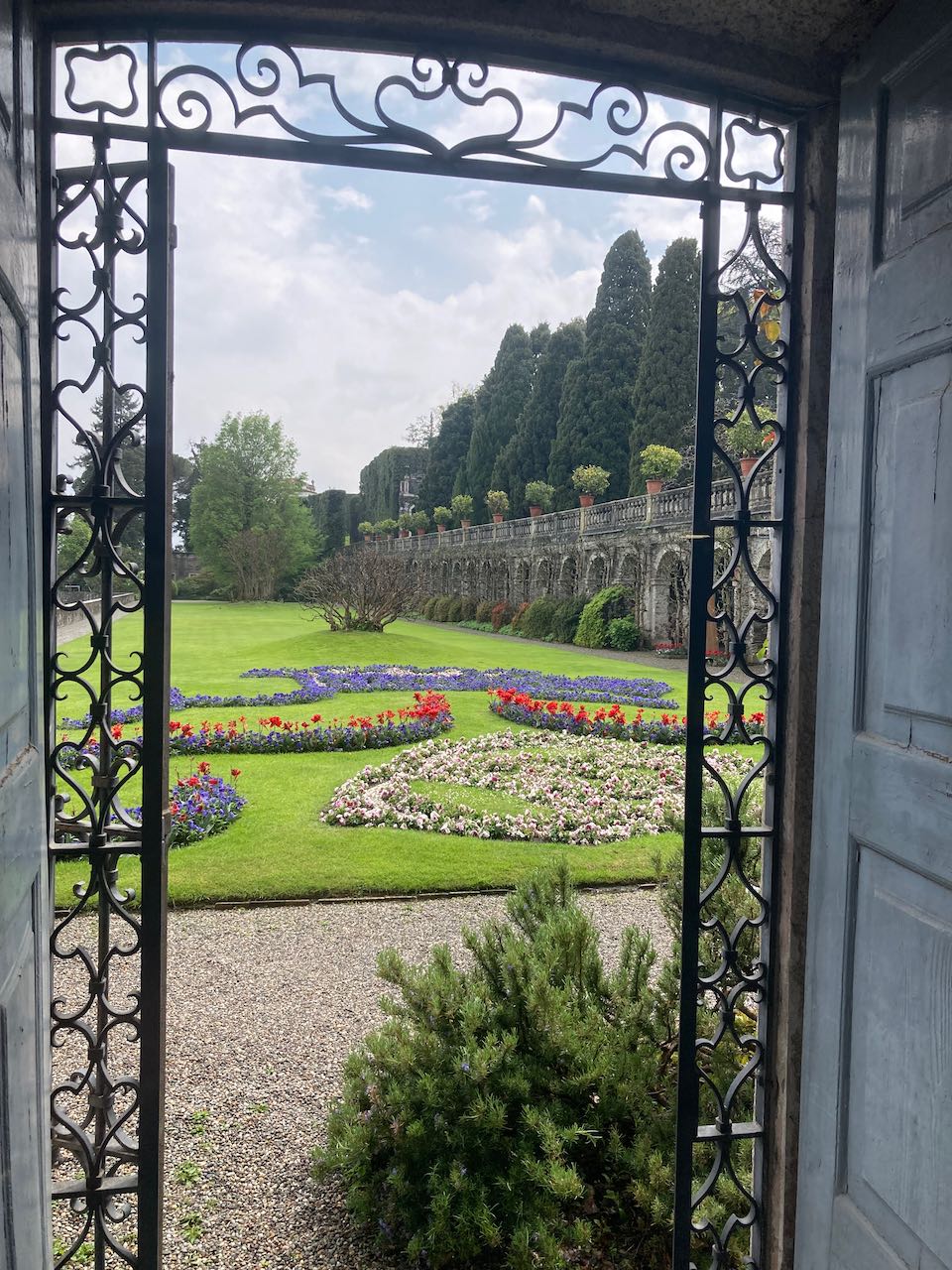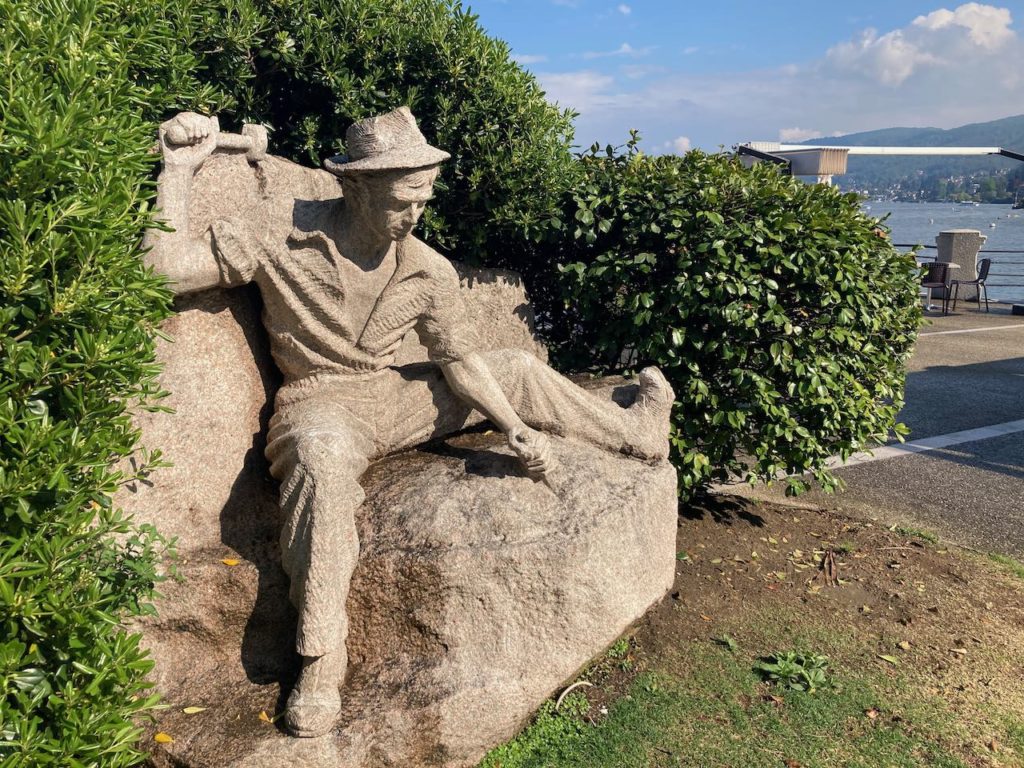 This region is known for its pink granite, which has been cut from the mountains and shipped all over the world for centuries. There's a small museum and a few statues scattered around town dedicated to the workers who labored in the stone quarries. I took advantage of a sunny day to go for a long hike up through the old quarries and to a viewpoint over the lake. It was great to get some much-needed sunshine and exercise.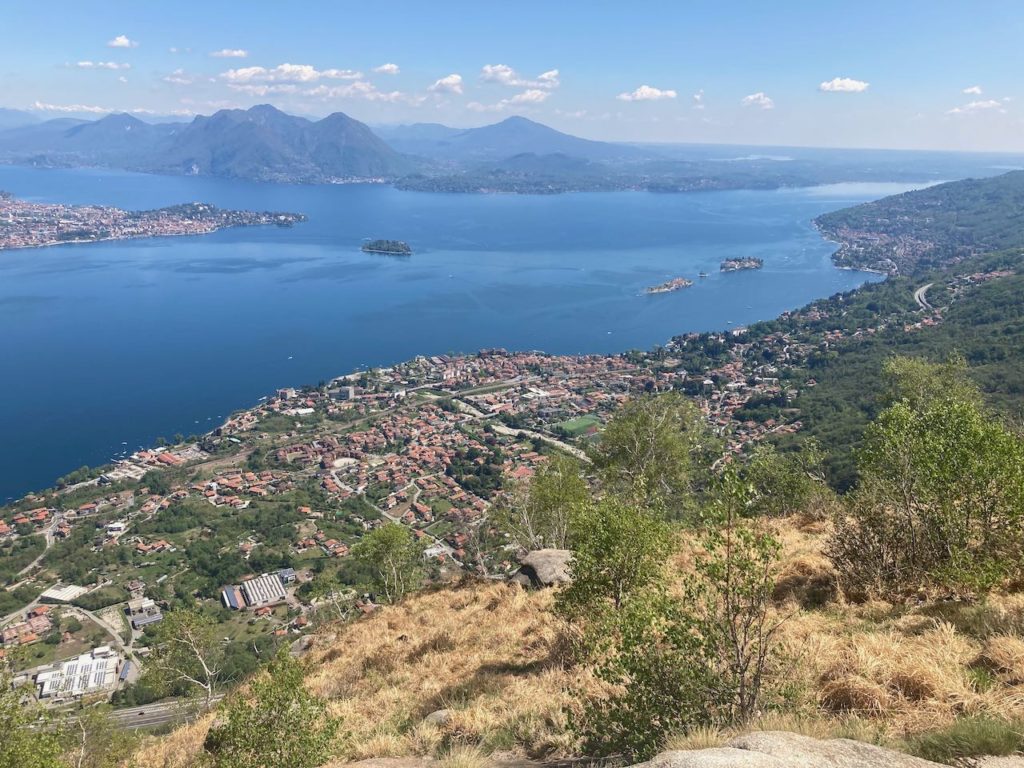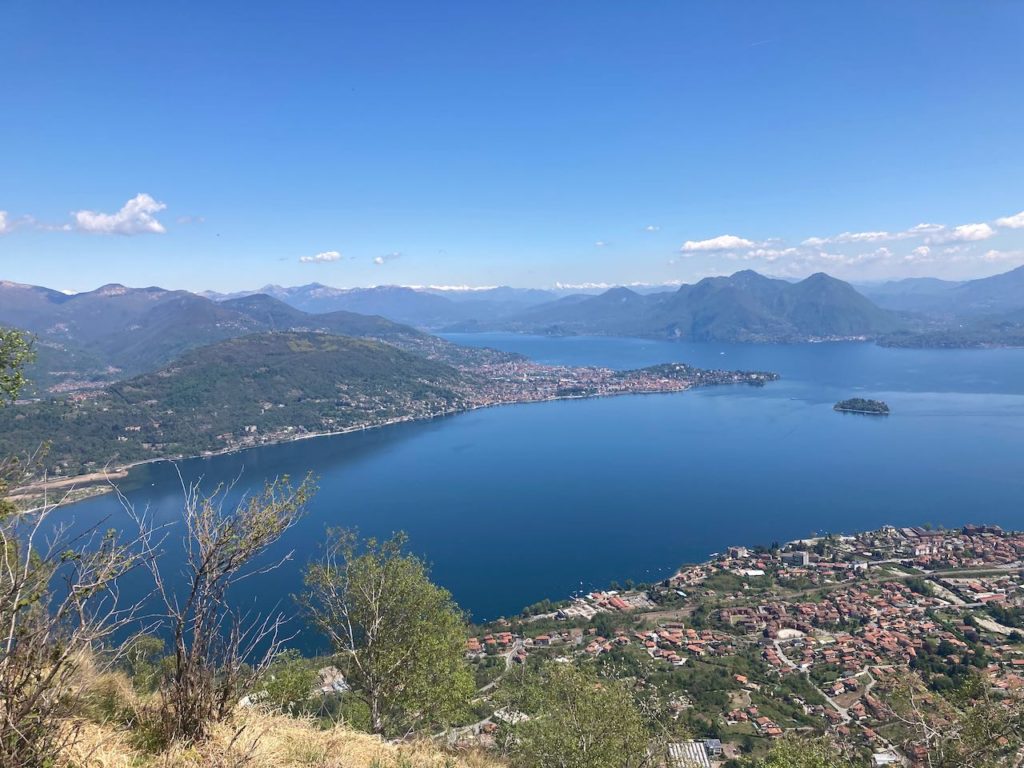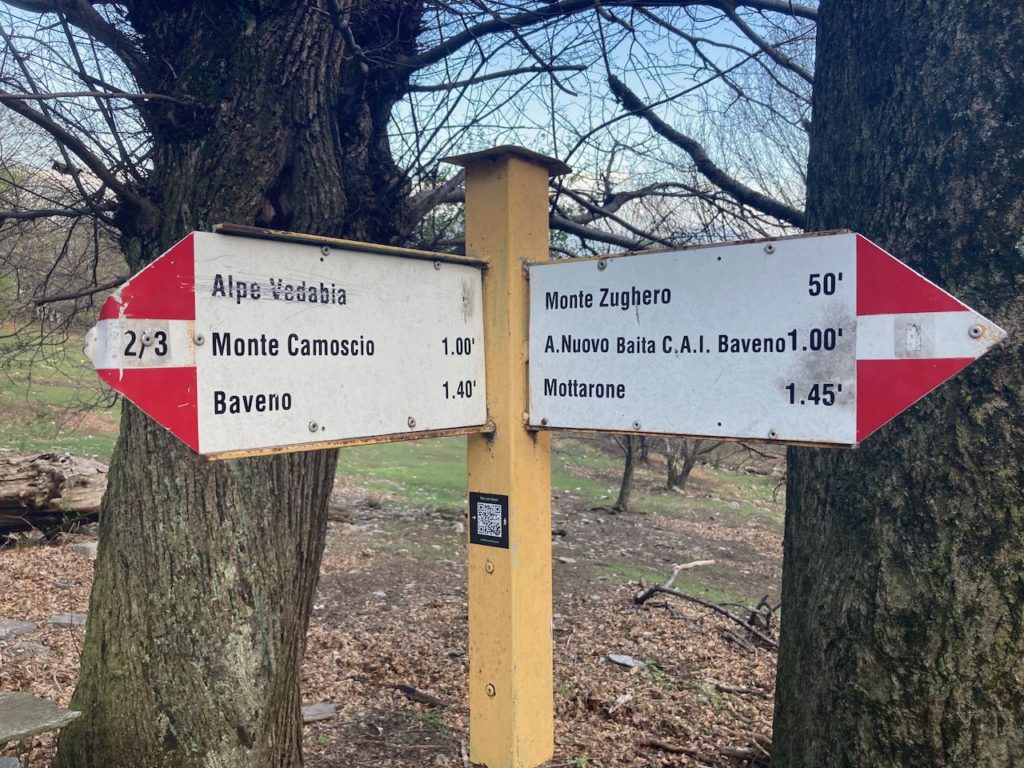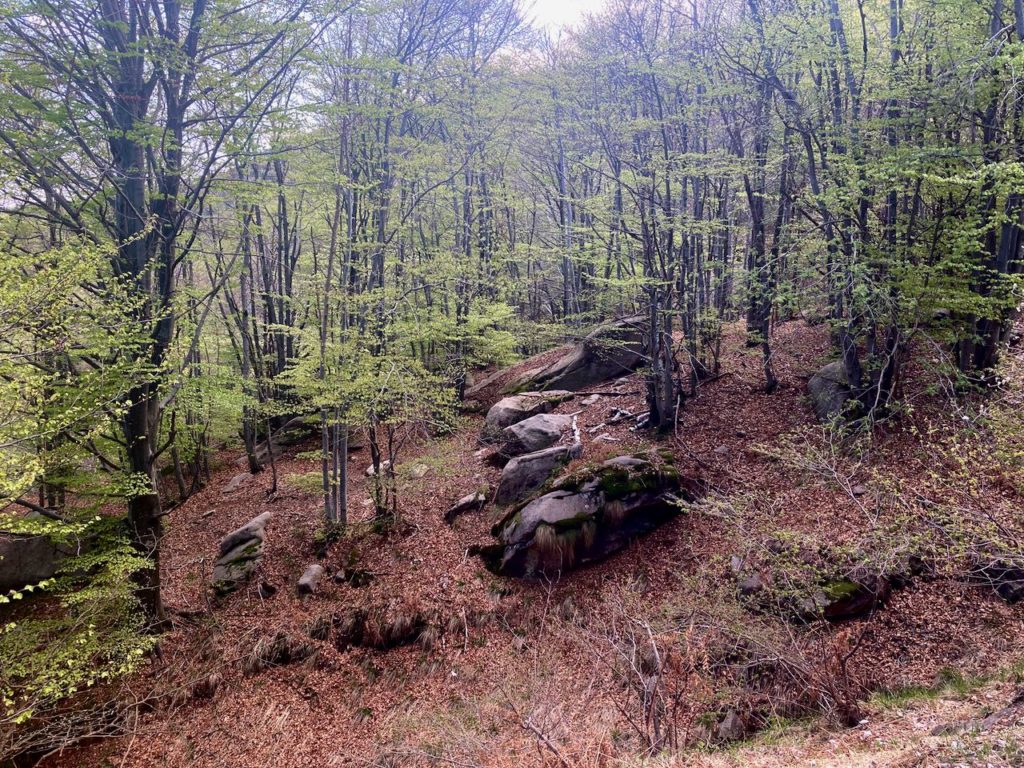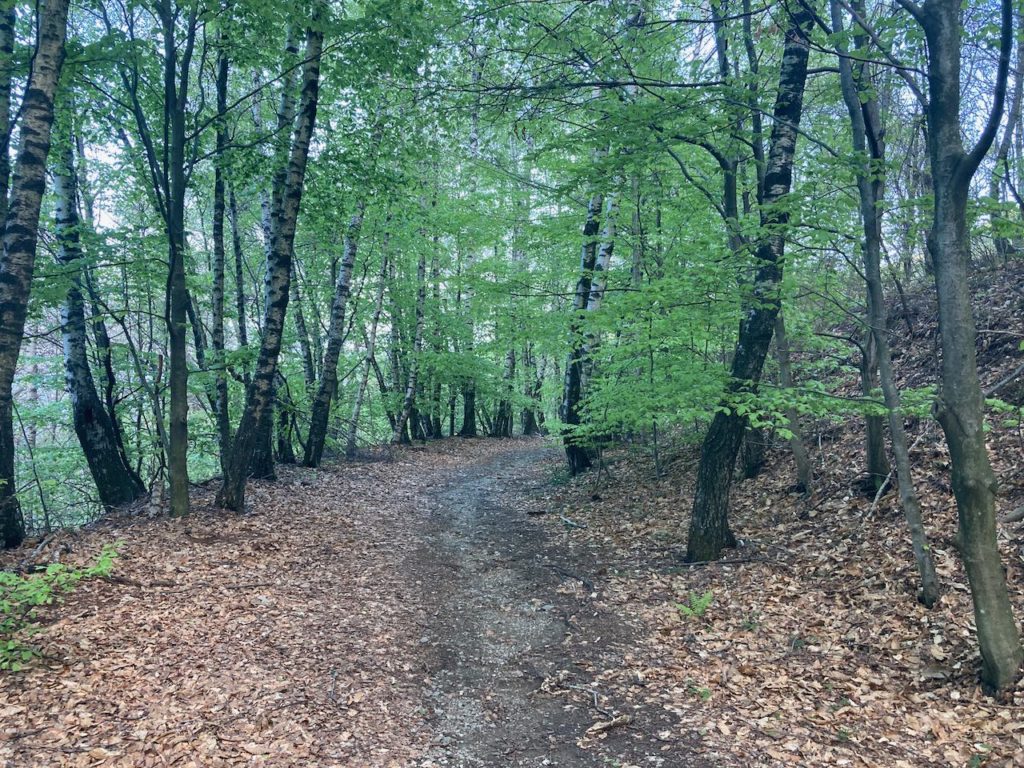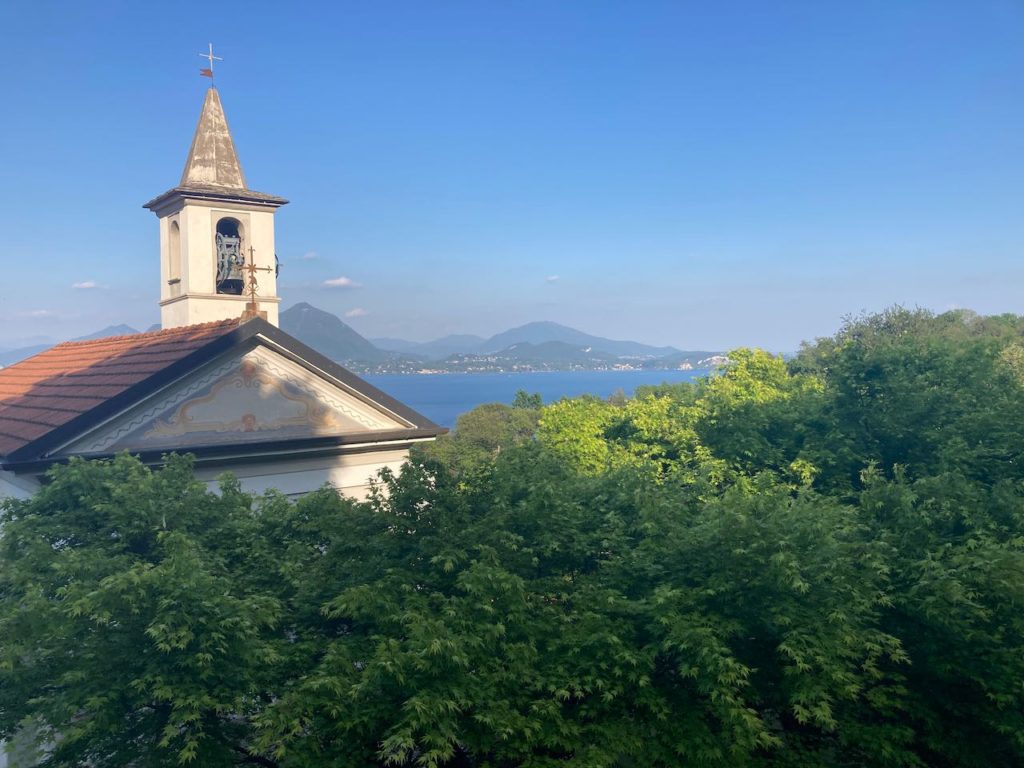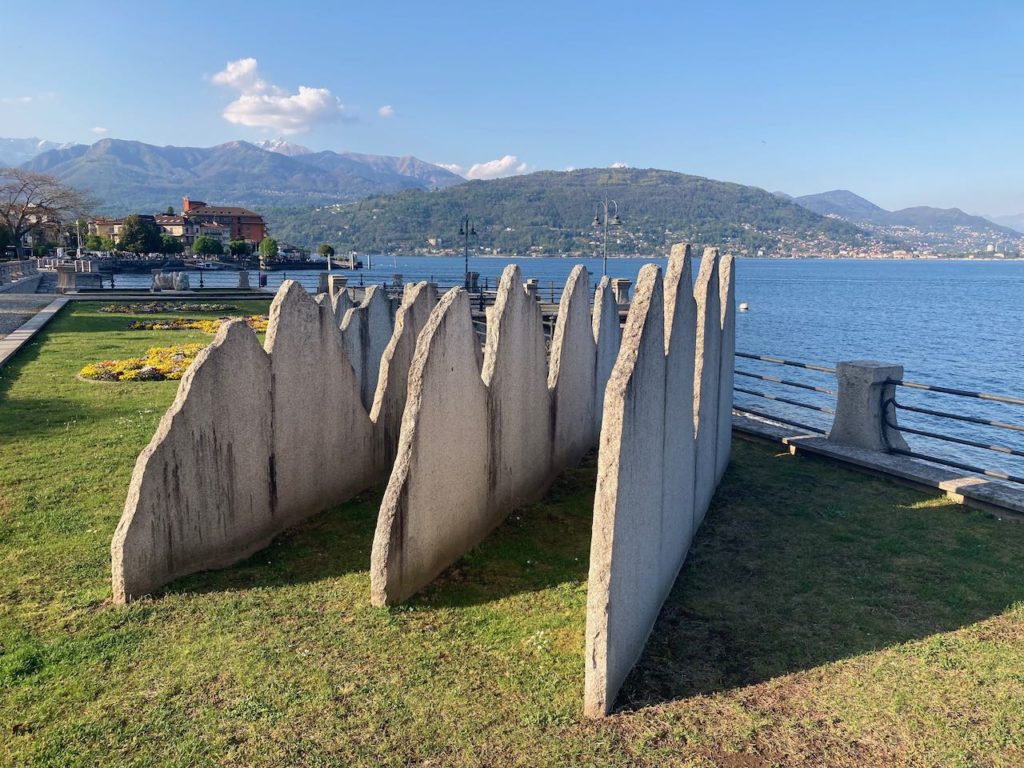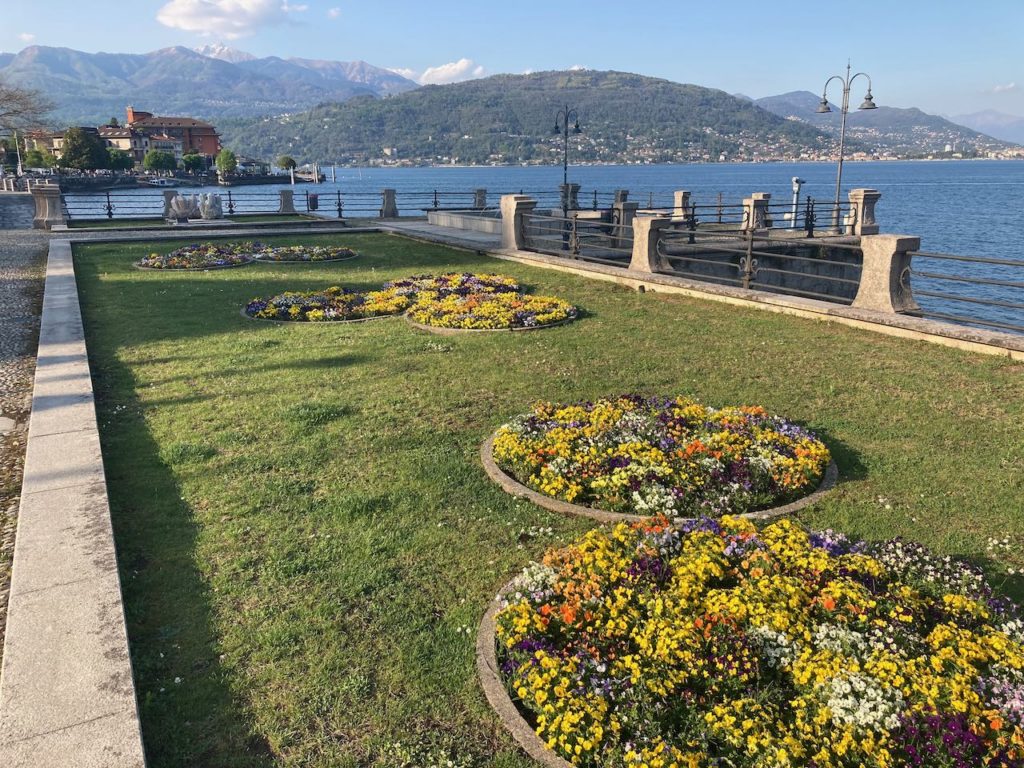 We still wanted to see Lake Como, and we decided that with our limited time we'd book a sightseeing flight. After leaving Lake Maggiore we headed for the town of Como where we boarded a floatplane. Quinn enjoyed the flying and the rest of us enjoyed the fantastic scenery. It's great when we can please everyone!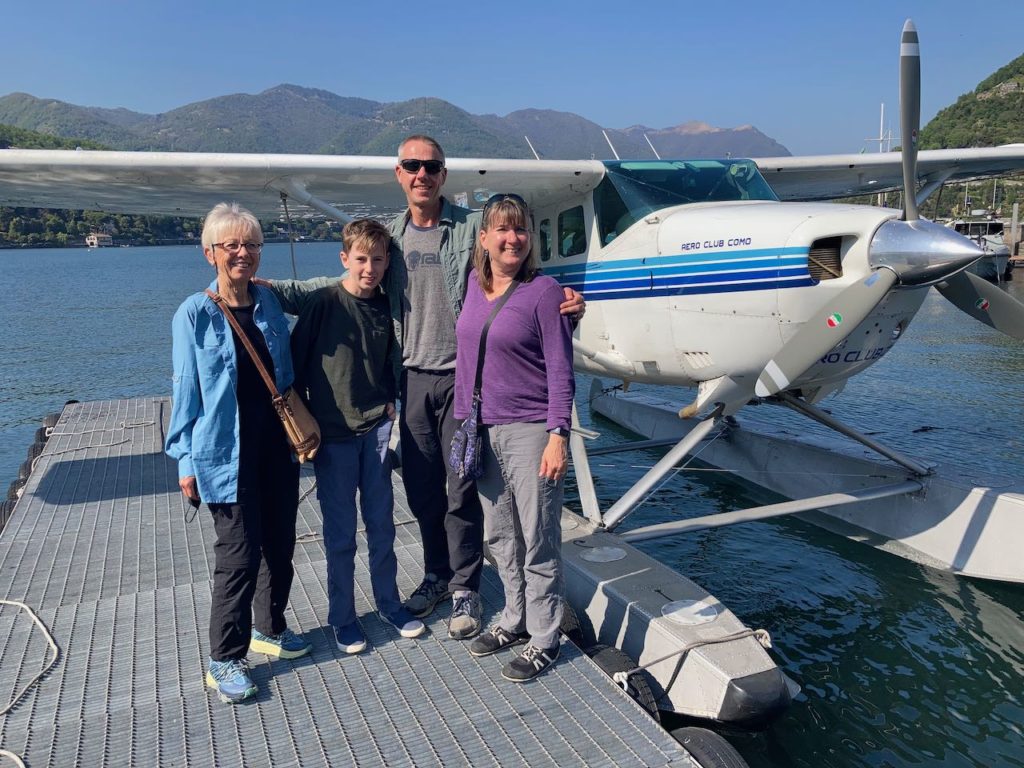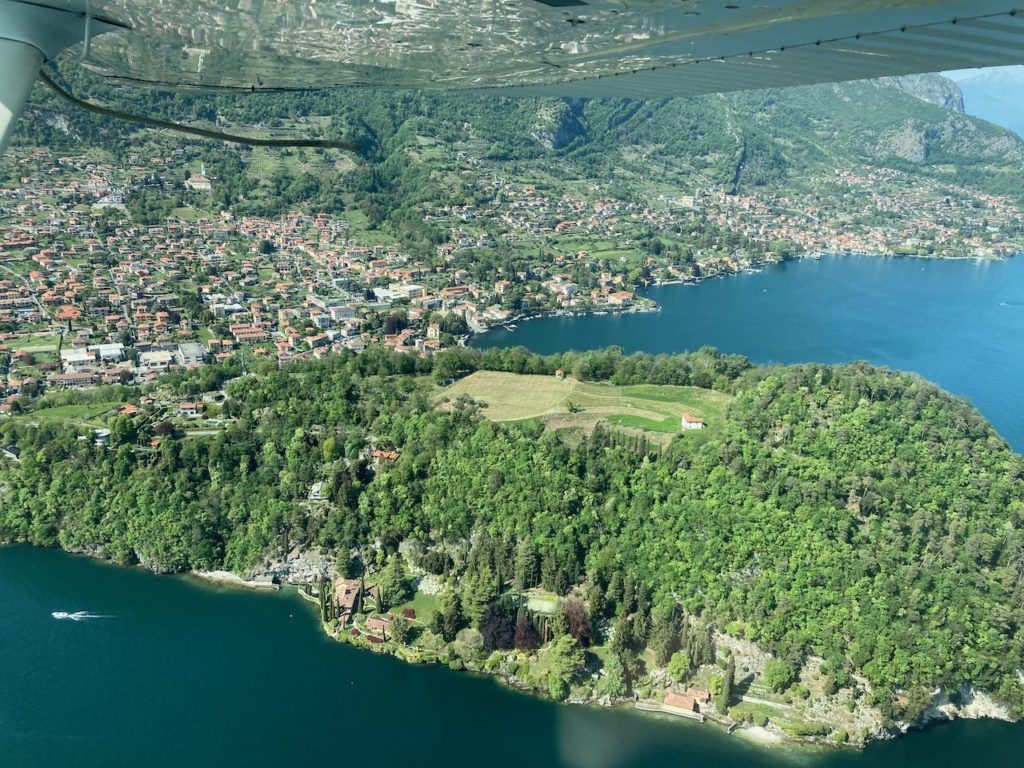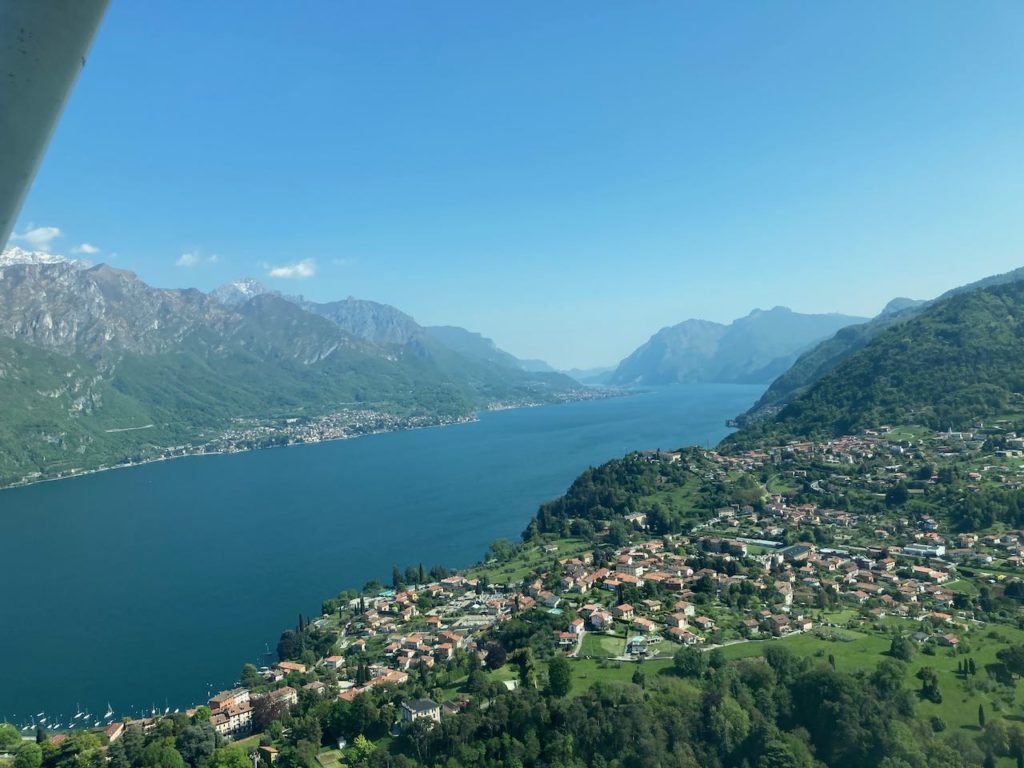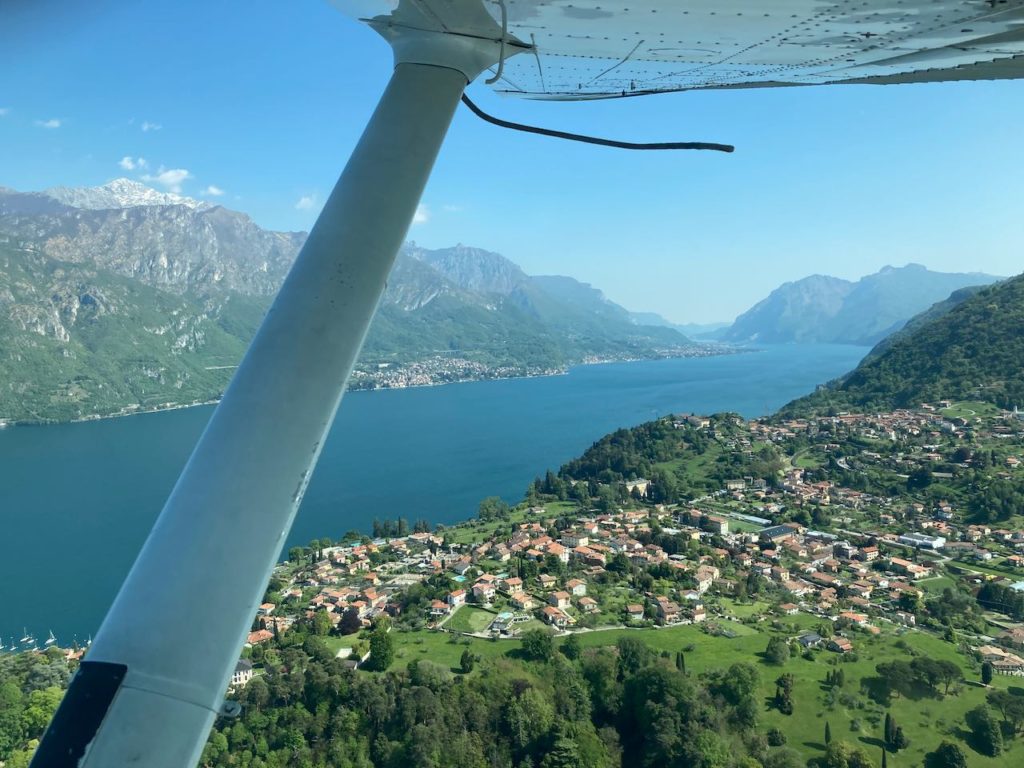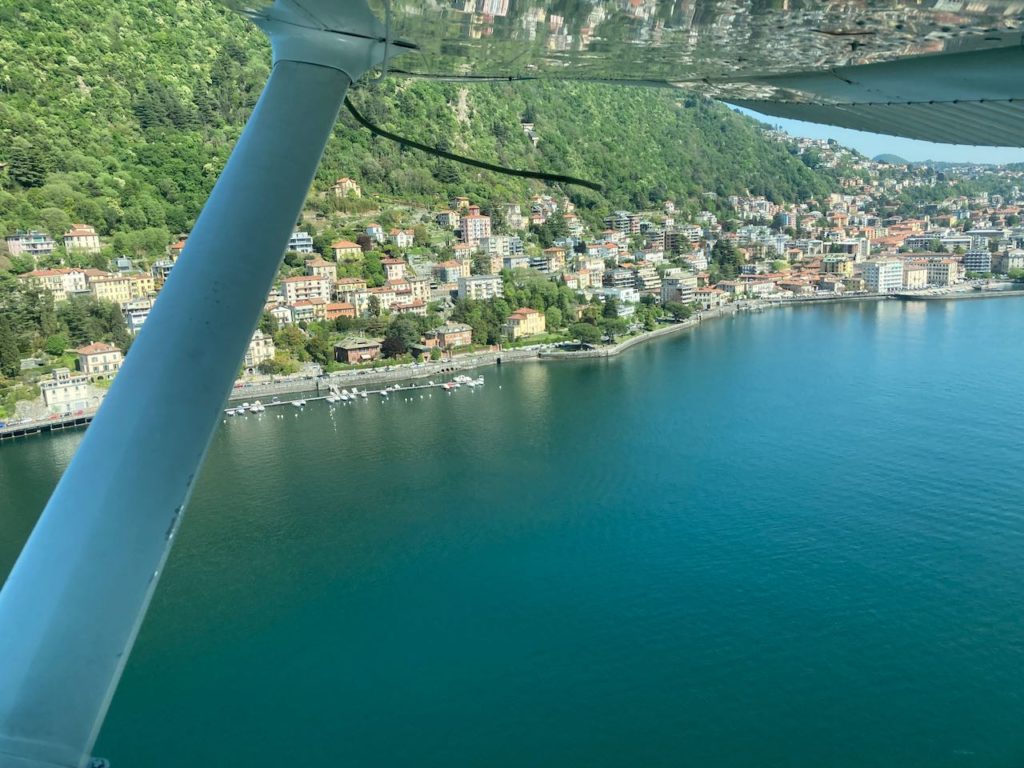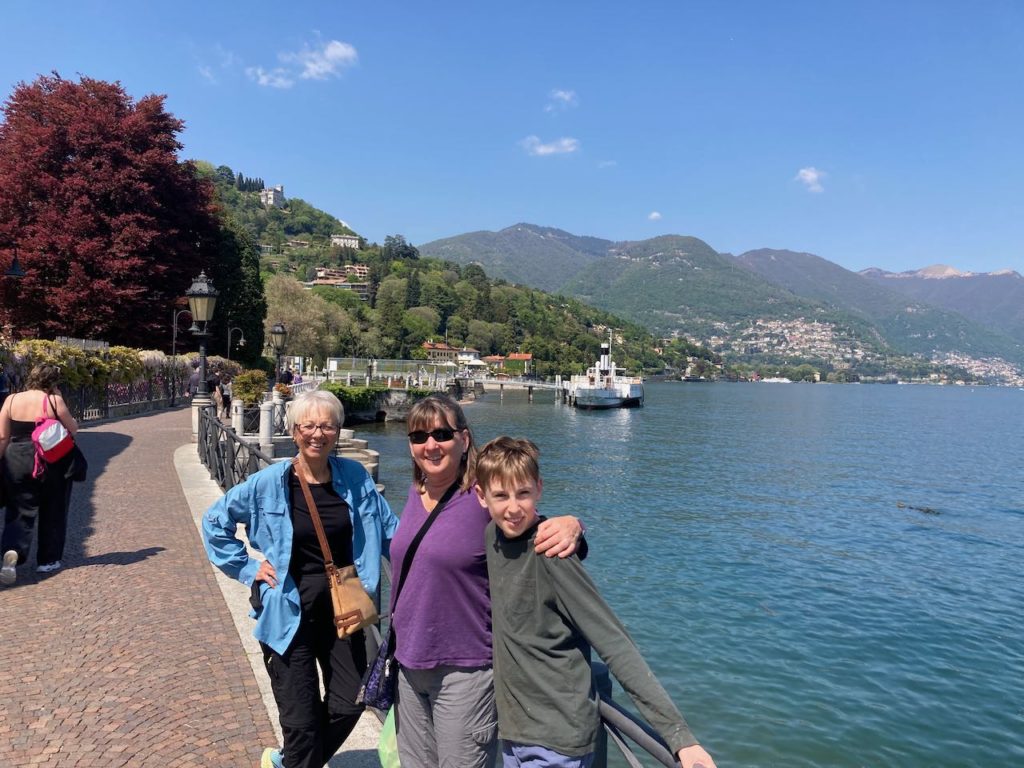 Visiting an old friend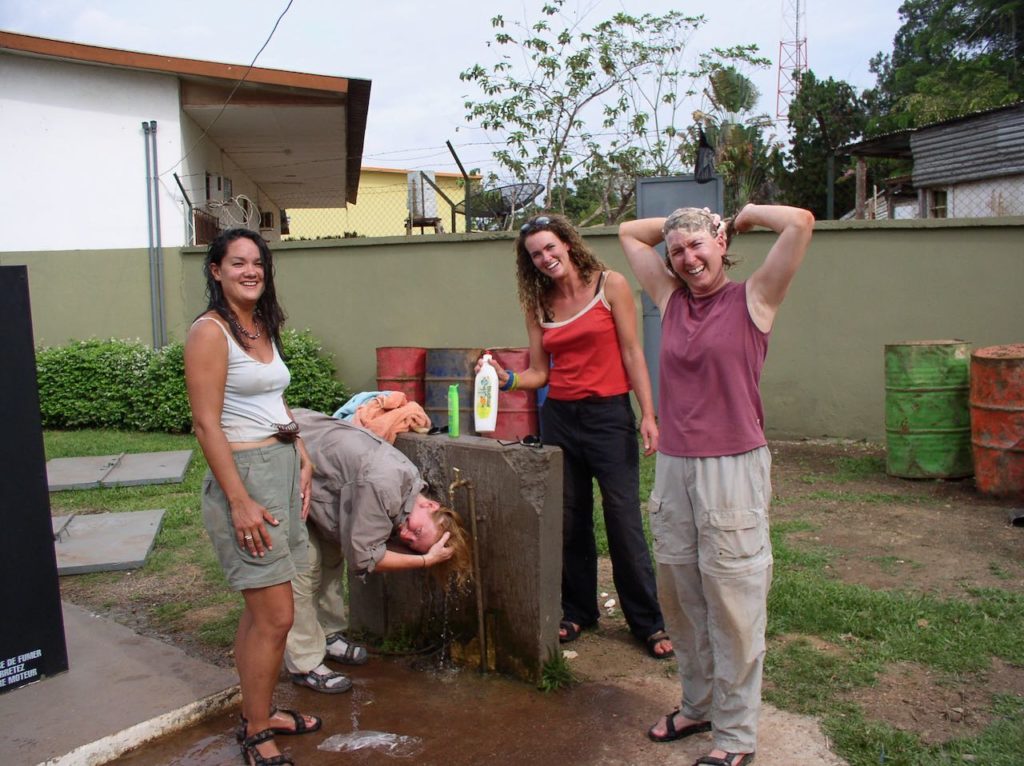 We've made arrangements to visit our friend Vicky and her family in Switzerland, and so we reluctantly left Italy and crossed the Alps again, this time in Switzerland. We met Vicky nearly twenty years ago in Libreville, Gabon, on our way through Africa. We saw her again at her wedding in 2006, which we were fortunate to attend, and more recently when we were staying in Royston, England, in 2018, we met up with her family while she was in the UK visiting relatives.
Vicky studied farming at university and was lucky to have met her husband Richard whose family owns a farm in the tiny Swiss village of Wildhaus. It's what you'd imagine for a Swiss mountain village – farmhouses dotting the green hillsides and happy cows wandering about with clanging bells. We spent a wonderful weekend with her family. Most of the agriculture is dairy cows, and instead of bringing the feed to the cows, the cows are led to the feed. In the winter the cows stay near the main house low in the valley. In the spring they are led up to higher pastures, and then in the summer, they are moved to yet higher fields. These moves are timed so that new grass has grown in each location. Then in the fall they are moved back to the middle pasture (after the grass has re-grown from the springtime visit) and then to the lower pastures.
We visited their milking barn (known as an "Alp") at a middle pasture and enjoyed a barbecue while the kids played with RC cars and drones. Quinn hit it off with their two boys, especially Ben, who loves to tinker and has built his own RC truck.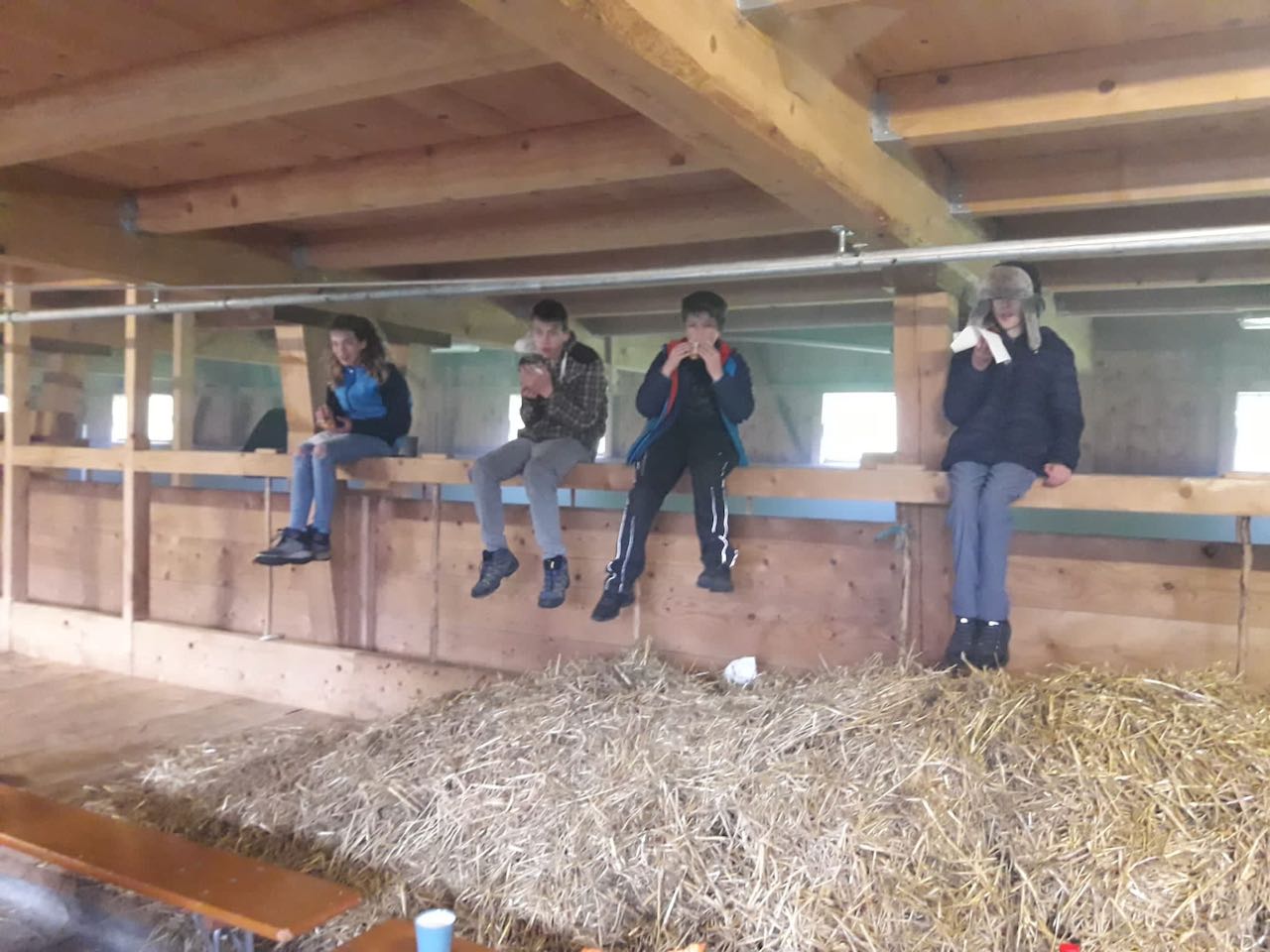 Here are some more photos from Vicky's idyllic mountain home. We feel very fortunate to have been able to spend time with them.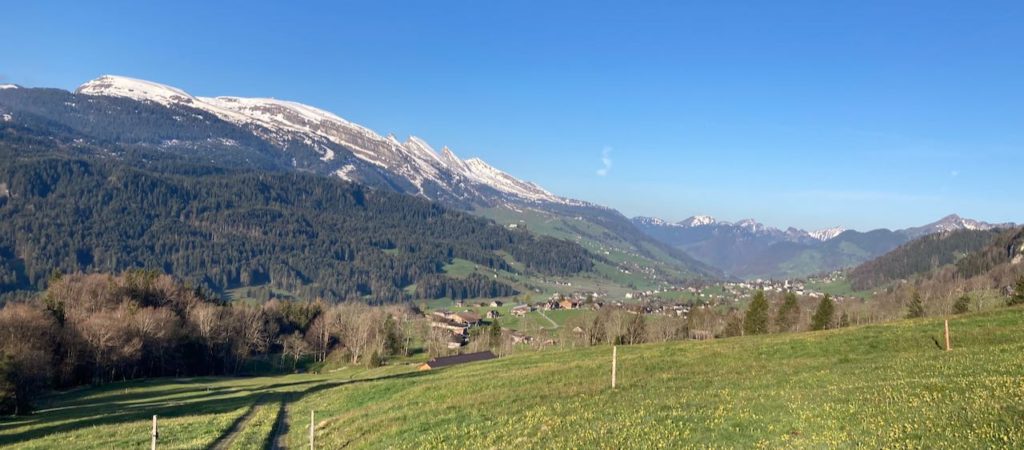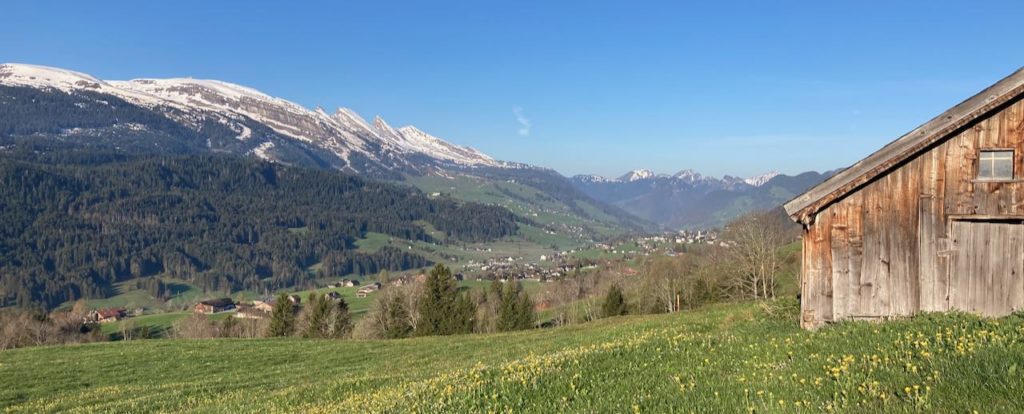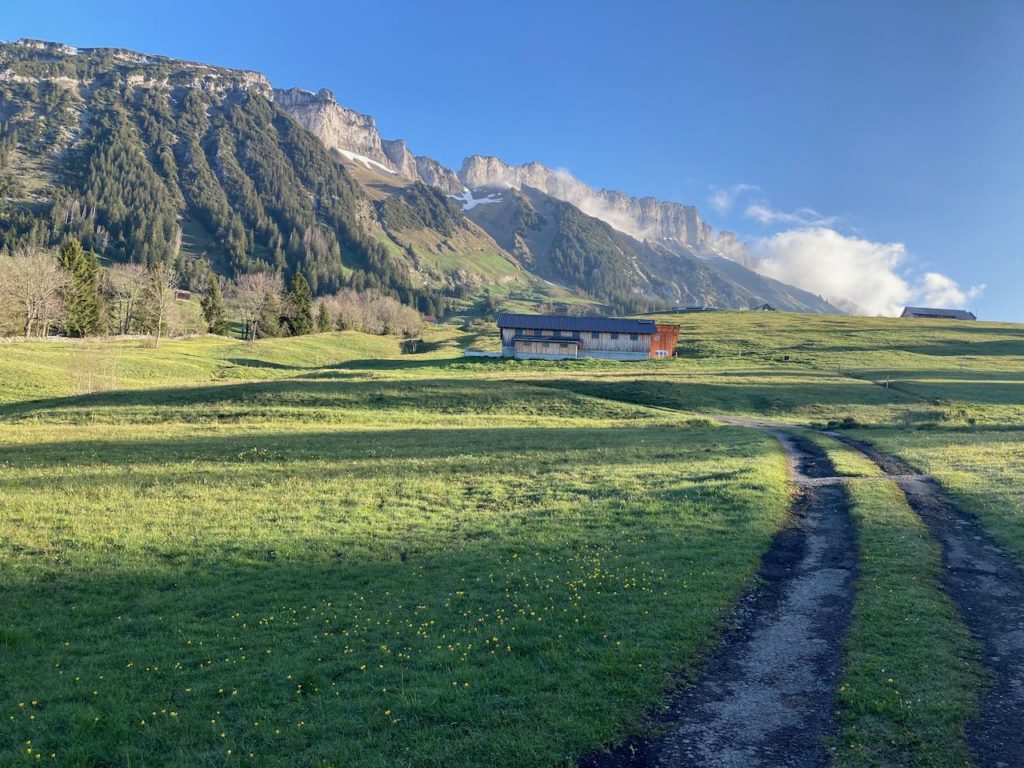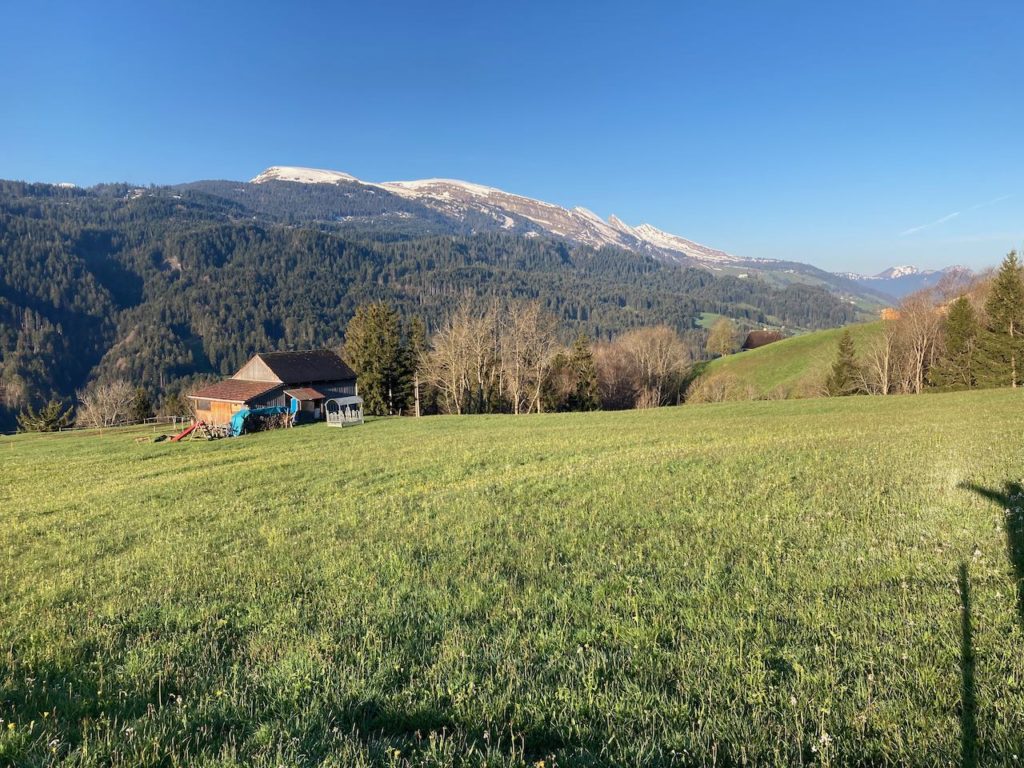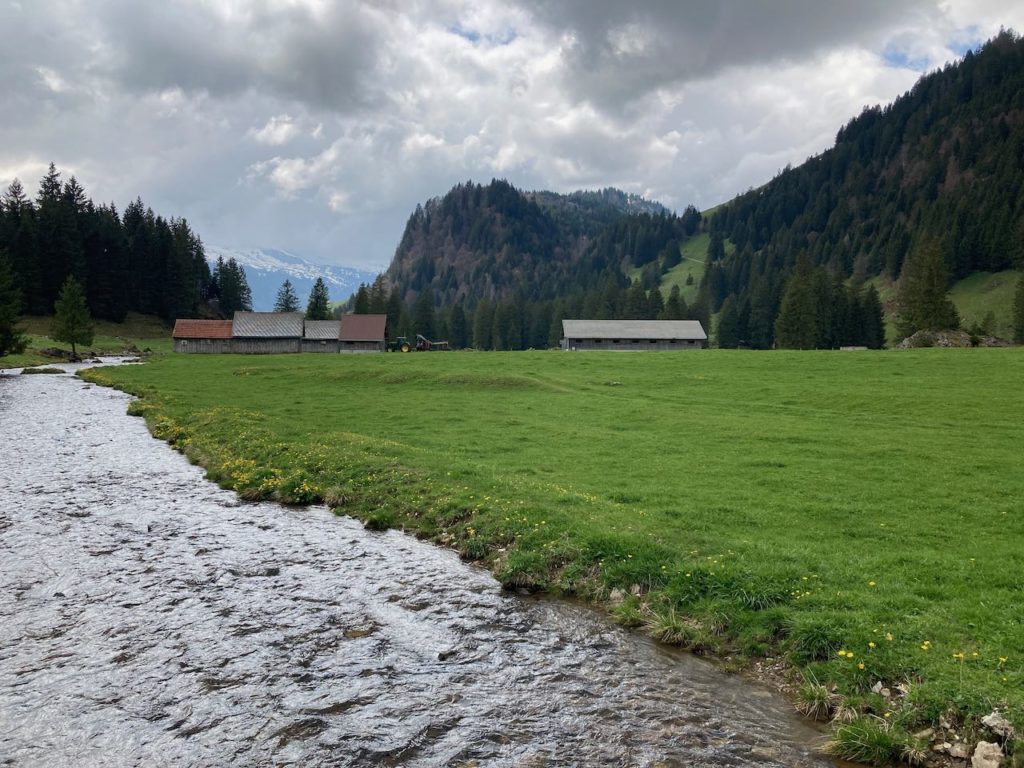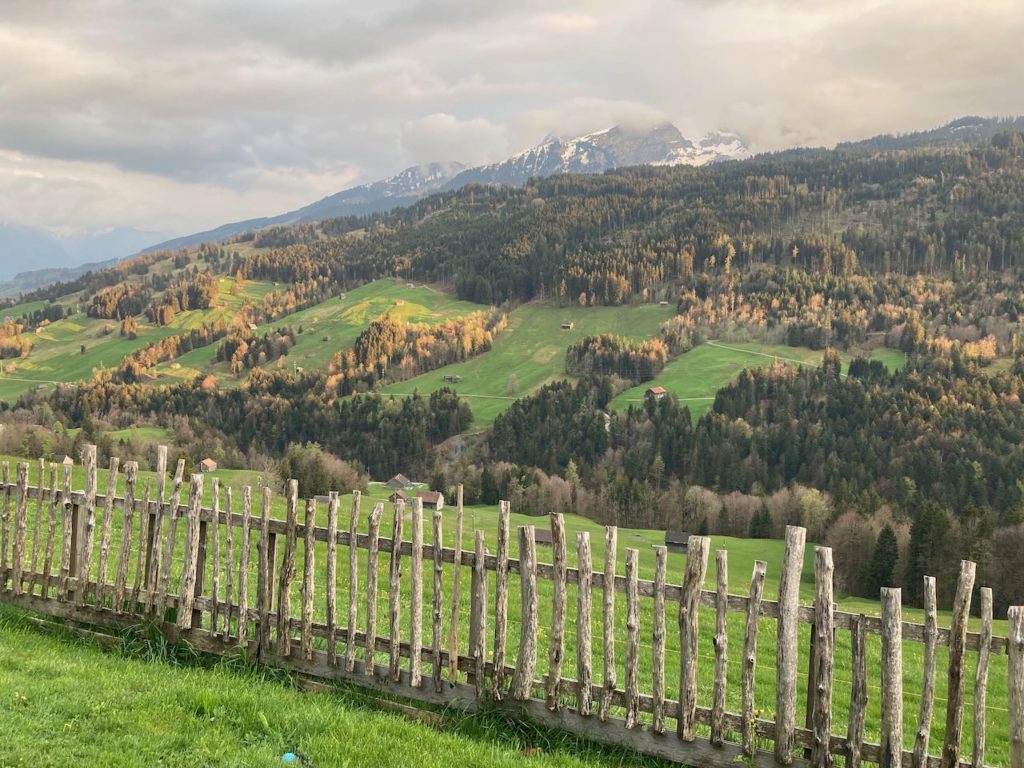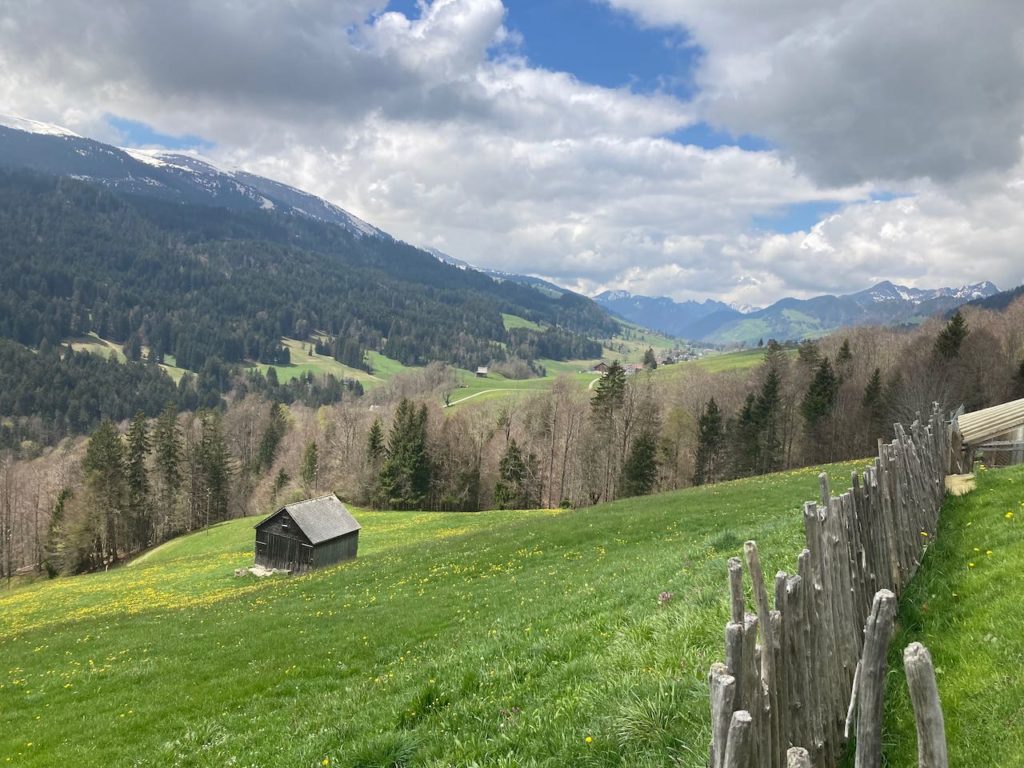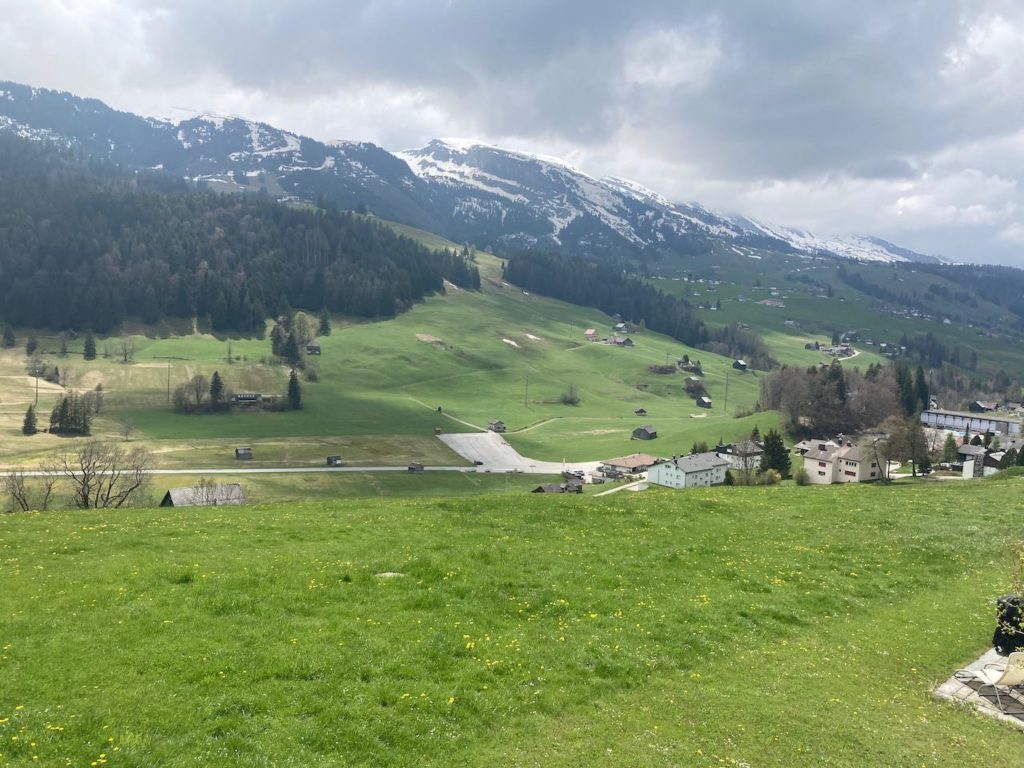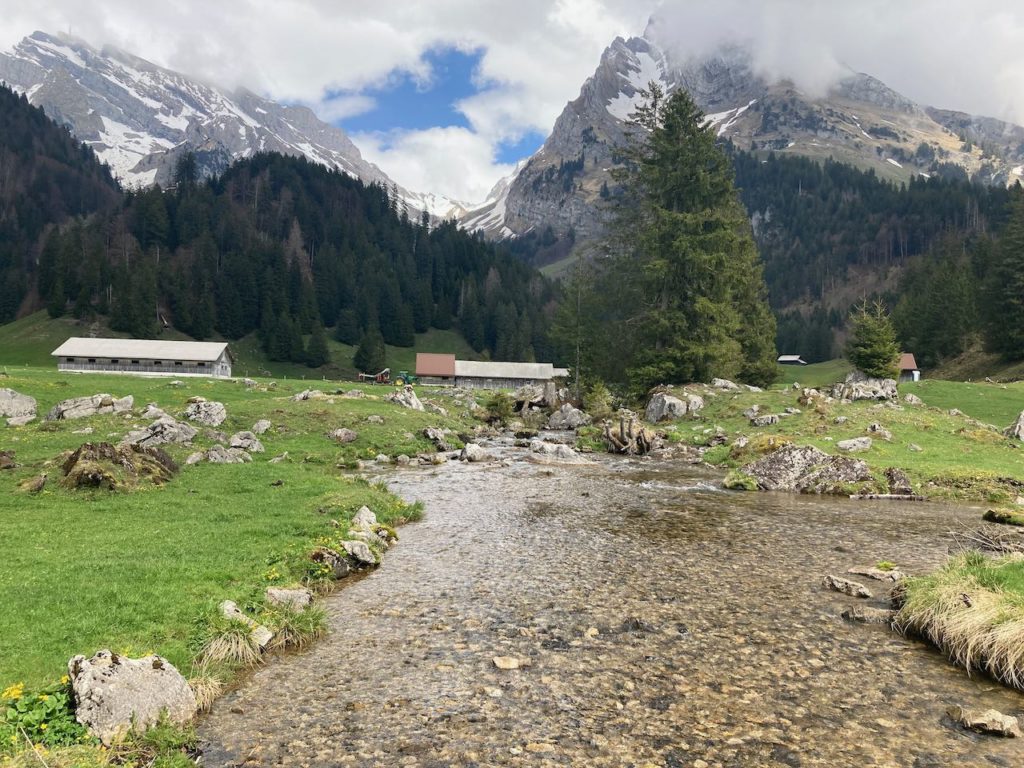 We could have stayed in Wildhaus for the rest of the summer, eating all of their food and enjoying the mountains, but as the saying goes guests are like fish (after three days they start to smell) and we definitely want to be invited back. So reluctantly we said our goodbyes and headed for Germany. More to come!